Official Website : www.hipa.ae
The Hamdan bin Mohammed bin Rashid Al Maktoum International Photography Award (HIPA) has announced the winners of its June Instagram Photo Contest, which was themed 'Prayers'.
A total of five winners from three different countries will receive the 'HIPA Recognition Award' after their winning photographs were published on the official HIPA Instagram account @HIPAae. The June edition of the competition saw submissions entered using the #HIPAContest_Prayers hashtag on Instagram and featured some stunning imagery of people and prayers from various religions around the world.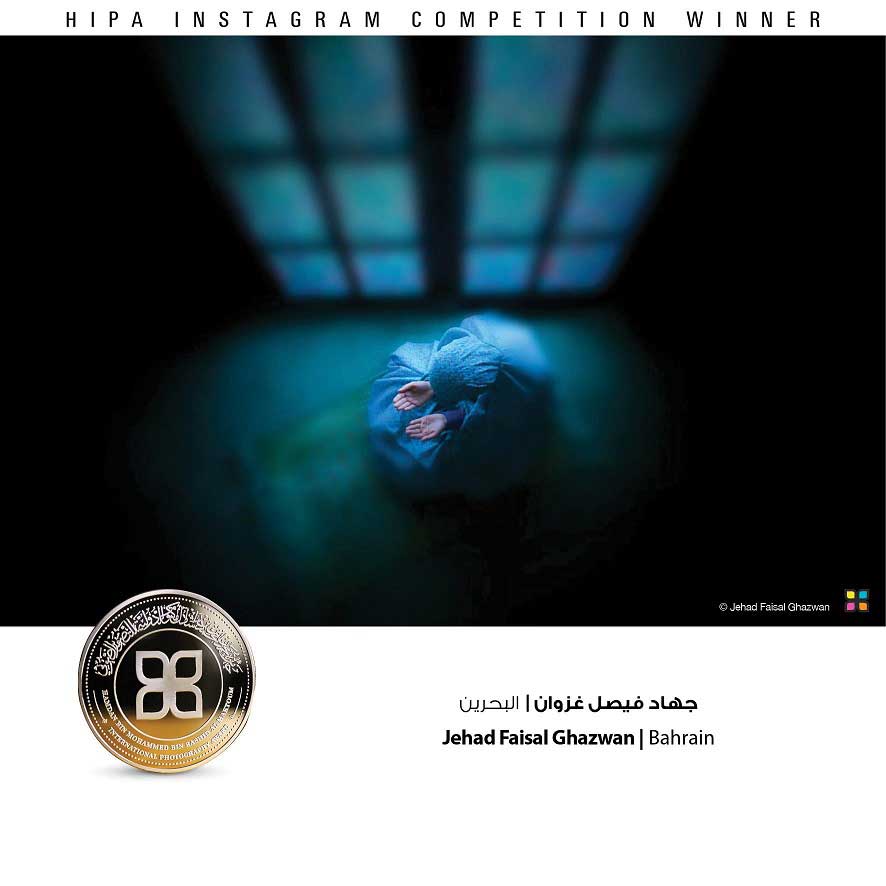 The Secretary General of HIPA, His Excellency Ali bin Thalith said, "We would like to congratulate all the winners of the June edition of our Instagram Photo Contest. The number of excellent submissions was truly remarkable given that the theme was considered to be a rather challenging one by many in our photographic community. We would also like to encourage photographers that have yet to win with us to continue taking part in the coming months as we will be presenting some very interesting and challenging themes for them to delve into."
Instagram Photo Contest Winner, Jehad Ghazwan @jehad_ghazwan from Bahrain, whose photograph portrayed a woman performing an Islamic prayer said, "This photograph was taken at home with the help of my younger sister to post on my Instagram page and to show the beauty behind prayers.' Ghazwan expressed his delight at winning by exclaiming, "Winning in this contest means a lot to me, because I have represented myself and my country to the rest of the world through this great photography organisation (HIPA)."
Hendra Permana @hapelinium from Indonesia, whose winning photograph was taken at the Sunda Kelapa Harbour in Jakarta, described that, "The photo was taken on the day of Eid, capturing the unique moment when all the Muslims at the harbour come together to pray on the nearby road." Permana was delighted to have won with HIPA but revealed his aspirations, "to win in the current HIPA season of completion 'The Challenge', so that I can visit beautiful Dubai and be recognised as an international professional photographer."
The theme for the July edition of the Instagram Photo Contest will be announced in the coming days on HIPA's social media platforms.