It's not by fluke or by accident that this photoset is dedicated to the 20th century! I consider this period to be the brightest and the most unusual one in the history of art.
New extraordinary trends with their amazing visions and special picture making techniques appeared in abstract art.
First of all, I wish I could cover all the artists of this period. But my aim was to create a calendar with make-up artist  Ann Malakhovskaya , that`s why we decided to choose only 12 outstanding artists and their 12 stories. The calendar is like a fine art book, so both the art amateurs and those who know few about art can find the calendar really interesting and inspiring.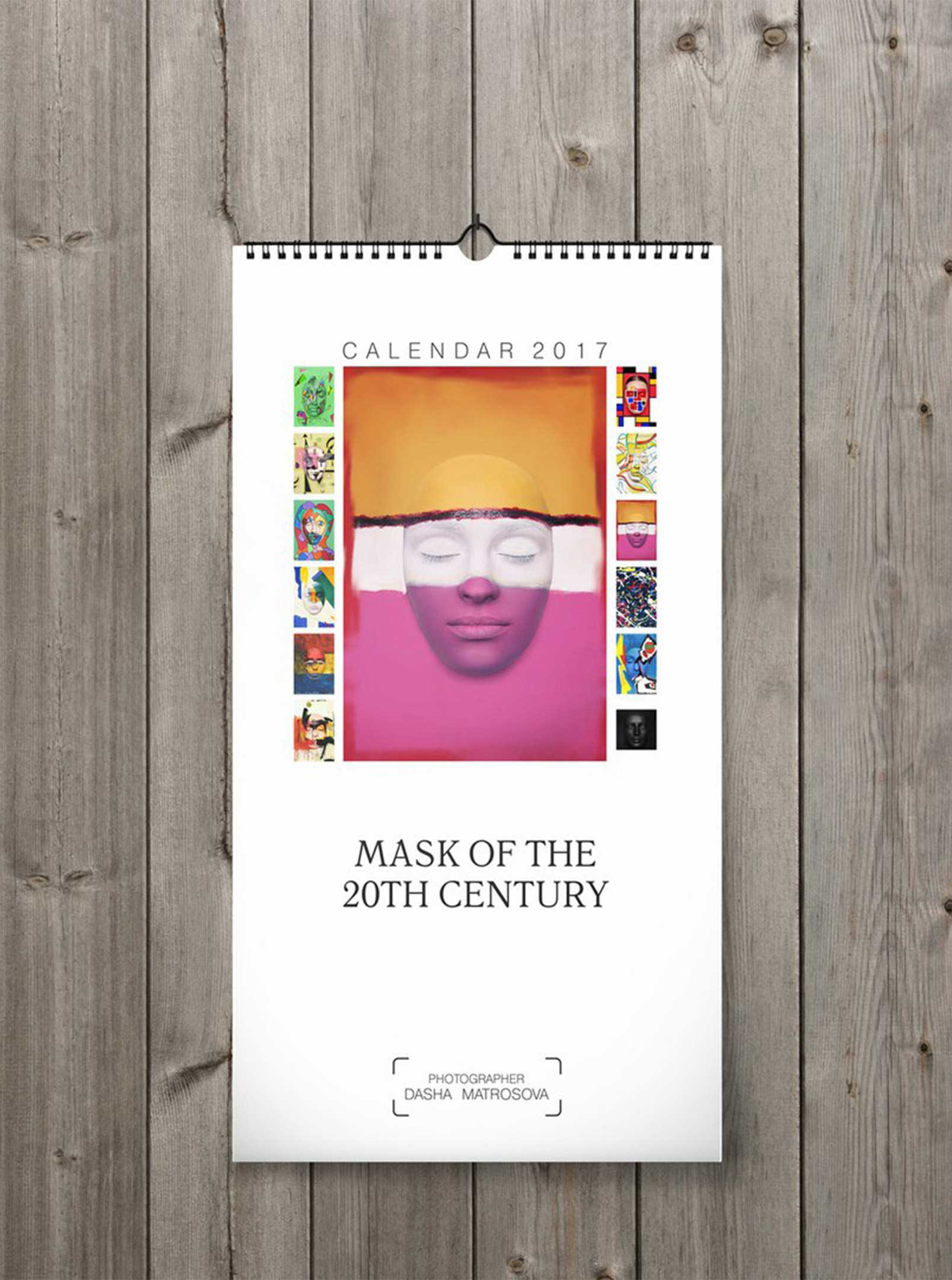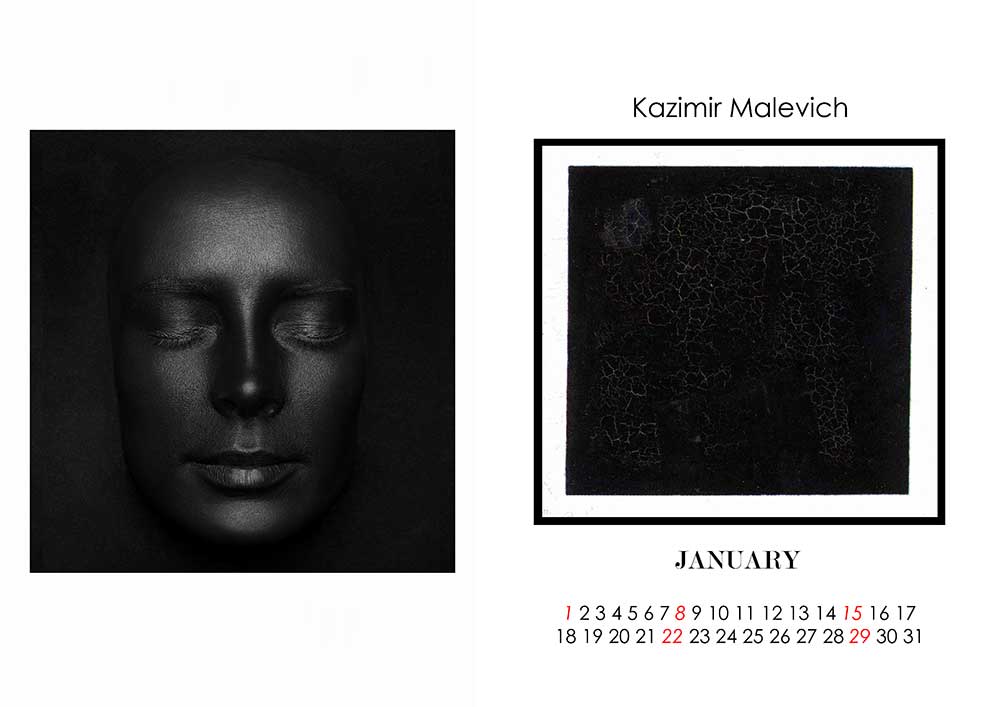 I hope, while watching my photos people will get to know the world`s greatest artists. And someone can look at famous art pieces in a new way. The second aim of  calendar was to combine photography and painting. I am very keen on the art of photography. Thus, in my works I try to emphasize artistry, versatility and endless creativity. Photography becomes art for those who feel themselves as being a painter by spirit. So, this is my first quote. Why precisely are masks?!
There is a person behind every picture. In my photos the face of each artist is as a symbol of his personality and its unique masterpiece. I chose the exact model for every special photo. I want them to be really unique and fascinating. I tried to do my best finding different faces and different facial features.
Also I do like to mention makeup. Anna Malahovskaya is a professional make-up artist, my colleague and creative companion. She was making these photos with me, recreating the pictures on the faces of the models. She had become an artist 12 Styles! Paint all the pictures again on the faces. Unique work! A true artist in the field of makeup! With Anna, we have not the first time create creative things! She makeuper with golden hands, who knows how to create unusual hairstyles and props! [Official Website]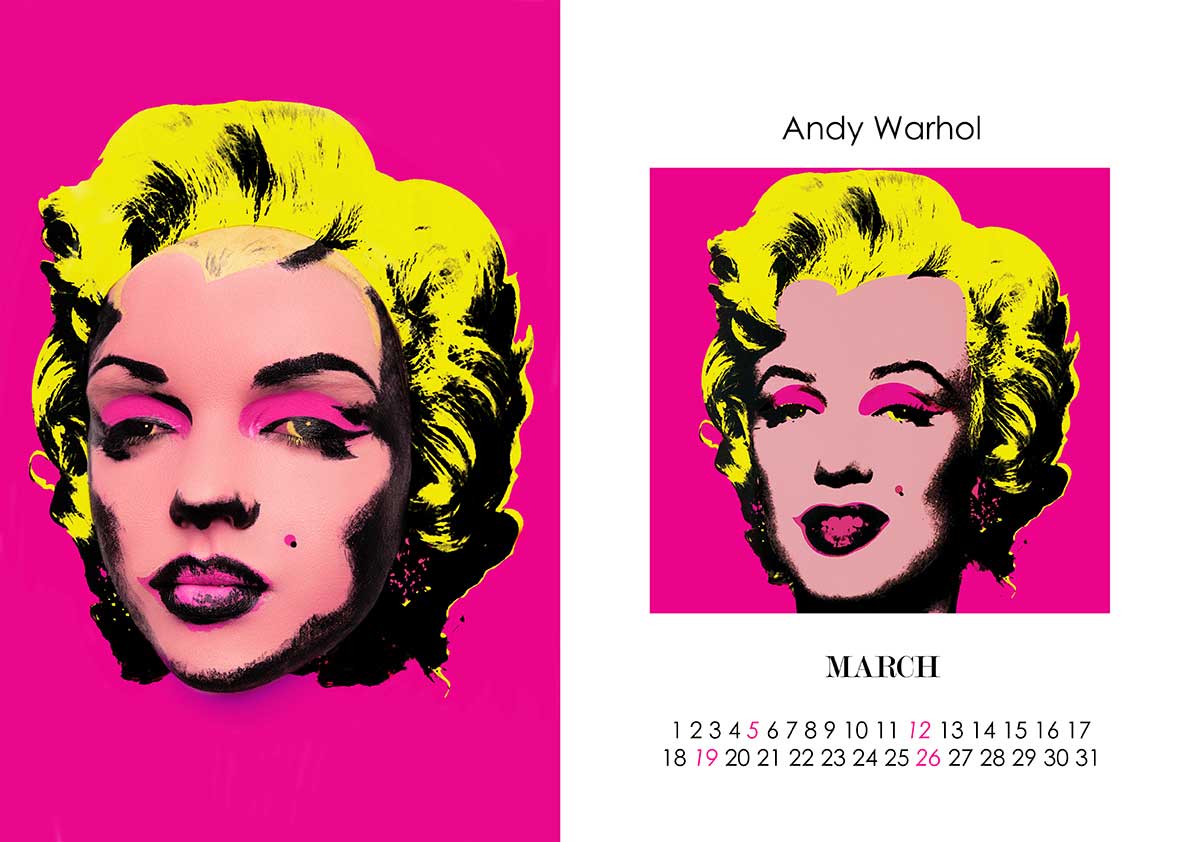 Of course, I should note the design itself! Here I wanted to keep the original paintings and  photographs united, that`s why I made up transformer calendar, each page of the calendar is double. Those who want to see the initial painting just raise my photo and find below the original picture.  And I am happy to know that the calendar was already marked on Moscow International Foto Awards. There we got a silver medal in the category "The best fine art book