Amusement parks offer an almost overwhelming kaleidoscopic display of colors, neon lights, endless forms and shapes, and mythical creatures—moving around us at dizzying speeds and directions— all set against a cacophonous backdrop of musical sounds, child-like screams, the clicking of ticket turnstiles, and roller coasters roaring. Like all amusement parks, Coney Island offers its own dreamy, sometimes nightmarish, Crayola-colored seductive world— and one that continues to entice.
Visually mesmerizing, Coney Island is probably the most photographed amusement park in the world. In 1884, the first roller coaster in America opened at Coney Island, and the hot dog (as the story goes) was invented there. These images, from my series Tickets to Dreamland, I began in the winter of 1994, while living in Manhattan, in NYC. I continue to return there, long after that very first visit. Forever intrigued by boardwalk amusement parks, small town carnivals, and state fair midways, Coney Island itself, this Sodom by the Sea, exists like no other. I am lured by all those saturated colors and lyrical promising prose (Wonder Wheel! Thunderbolt! Dreamland Park! Astroland!), and the comparatively monochromatic, much less optimistic backdrop against which the Coney Island Boardwalk is set.
So much of this landscape I photographed early on has now completely vanished, only to be replaced by other and equally magical dreamlands. [all photographs made with Fujifilm and with a Rolleiflex twin lens reflex camera. Chromogenic prints.]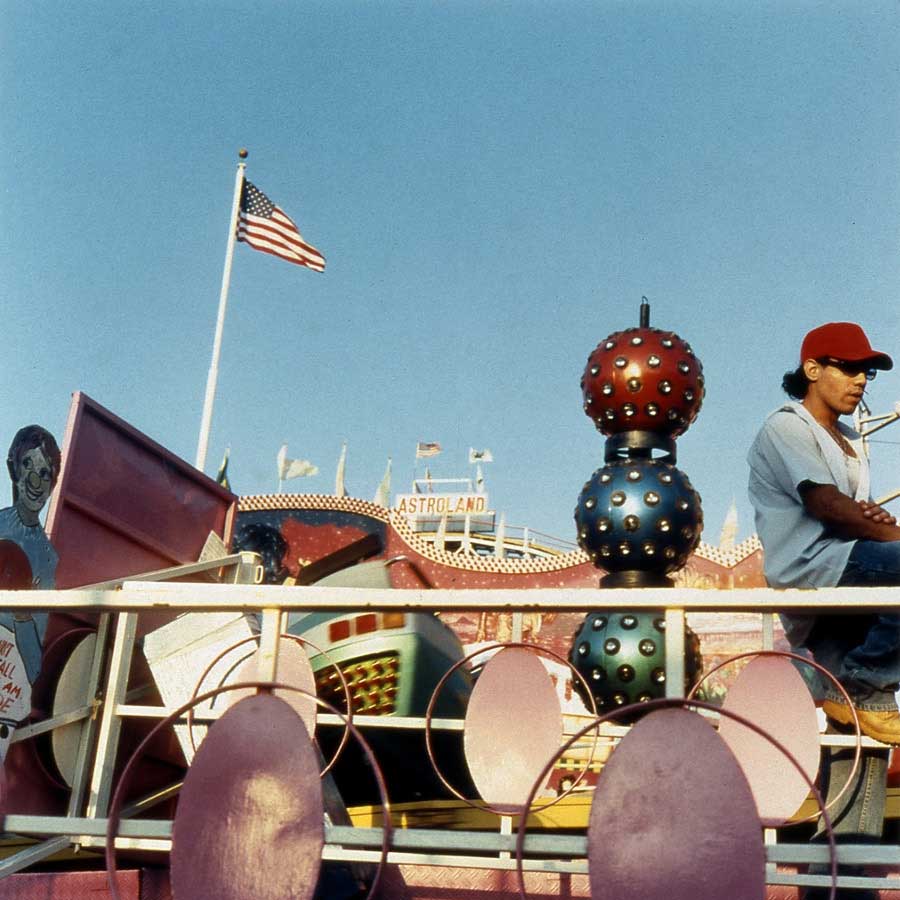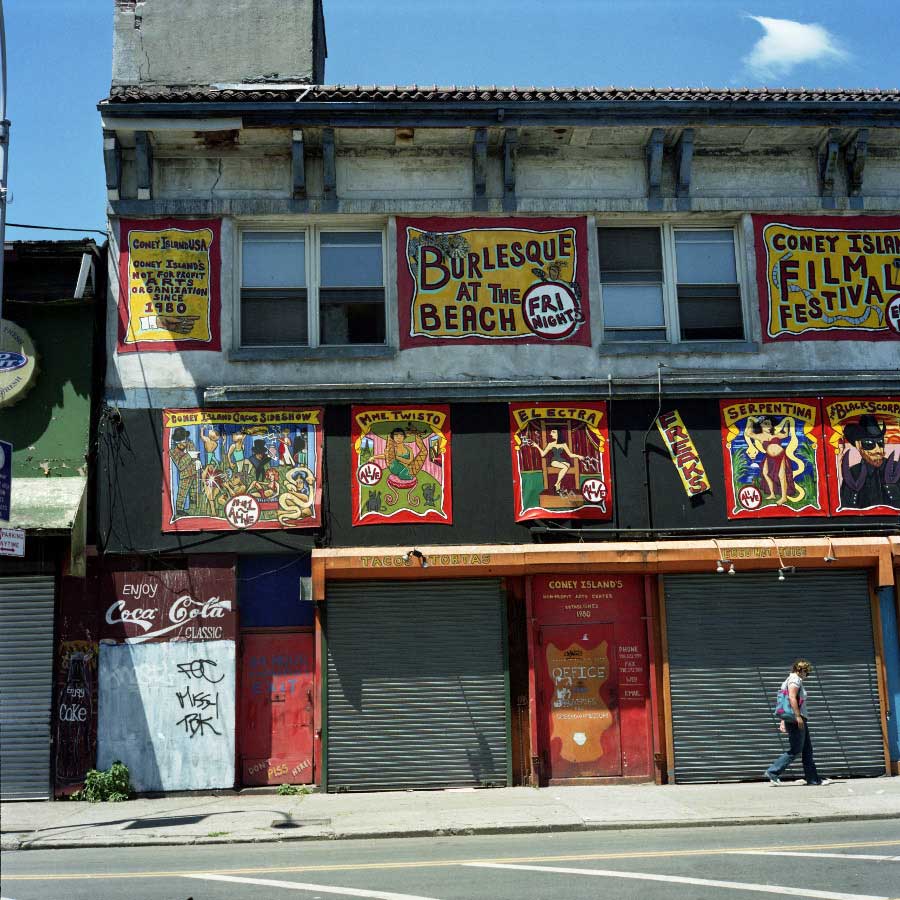 About Diana H. Bloomfield
Diana Bloomfield has been an exhibiting photographer for over thirty-five years. She has received numerous awards for her images, including a 1985 New Jersey State Visual Arts Fellowship, and five Regional Artist Grants from the United Arts Council of Raleigh, North Carolina, most recently for 2015-16. She was a Critical Mass Finalist in 2014.
Interested in all forms of photography, but specializing in 19th century printing techniques, Diana's images have been included in a number of books, including Pinhole Photography: Rediscovering a Historic Technique (3rd Edition), by Eric Renner; Robert Hirsch's Exploring Color Photography Fifth Edition: From Film to Pixels (2011); Christina Z. Anderson's Gum Printing & Other Amazing Contact Printing Processes (2013); Jill Enfield's Guide to Photographic Alternative Processes: Popular Historical and Contemporary Techniques (2013); in Christopher James' The Book of Alternative Photographic Processes (3rd Edition, March 2015); and, most recently, in Christina Z. Anderson's Gum Printing: A Step-by-Step Manual, Highlighting Artists and their Creative Practice (2016).
Her work has been featured in the Pinhole Journal; The World Journal of Post-Factory Photography; Chinese Photography; Shadow & Light; SxSE (South x Southeast); Diffusion; and Silvershotz. Her images have been included in The Sun Magazine; The HAND Magazine; and the North Carolina Literary Review. Diana is also a contributing writer for Don't Take Pictures.
As an independent curator, Diana has organized and curated several pinhole and alternative process exhibitions, including "Pure Light: Southern Pinhole Photography," shown at the Southeastern Center for Contemporary Art (SECCA), in Winston-Salem, NC in 2004. And the exhibit,"Old is New Again: Alternative Processes," which was originally shown at the Green Hill Center for NC Art, in Greensboro, NC, was invited for exhibition at the 2004 Pingyao International Photography Festival, in Pingyao, China. She was also an invited artist to the first Qinghai International Photography Festival, in Xining, China, where she exhibited in the summer of 2006.
Her work is in a number of public and private collections, including the New Mexico History Museum/Palace of the Governors, located in Santa Fe, NM, and North Carolina State University's Gregg Museum of Art & Design, in Raleigh, NC. A native North Carolinian, Diana currently lives and works in Raleigh, North Carolina, where she received her MA in English Literature and Creative Writing from North Carolina State University. She teaches workshops throughout the country, and in her backyard studio. Her work is represented by Tilt Gallery, located in Scottsdale, Arizona. [Official Website]