Josef Stalin deported the Ingush people to Siberia and Central Asia from their homes in Russia's North Caucasus in 1944. The Soviet dictator inflicted such harrowing displacements upon a number ethnic minorities deemed suspicious during the Second World War.
My quest to document the last remaining survivors of the Ingush deportation was driven by a sense of time slipping away — the witnesses to this tragedy were disappearing, the last chance to preserve their memory was upon us. Working alongside Taissa Isayeva, a well-known Chechen human rights activist, I tracked down survivors of the deportation, interviewed them and took their portraits.
The project proved difficult. Without any sponsorship, I was trying to cobble together money while working on the portraits on my own. I traveled all across the Caucasus — Chechnya, Dagestan, Ingushetia, North Ossetia — until finally I managed to get a big break. Through Svetlana Gannushkina, a well-known Russian migrant rights activist, I made contact with Yunusbek Yukurov, the head of the republic, who recognized the historical importance of the project and agreed to provide sponsorship.
Through that support, we managed to complete the project and display the portraits at a large exhibition in Magas, the capital of Ingushetia, in February of 2014. Later, the same exhibition was displayed at the State Gulag Museum in Moscow. This year, the project won first place for "print feature story editing" at the Pictures of the Year International competition and second honorable mention for "magazine personality profile or lifestyle story" at the NPPA Best of Photojournalism Awards. The project has been promoted by the Russian Reporter magazine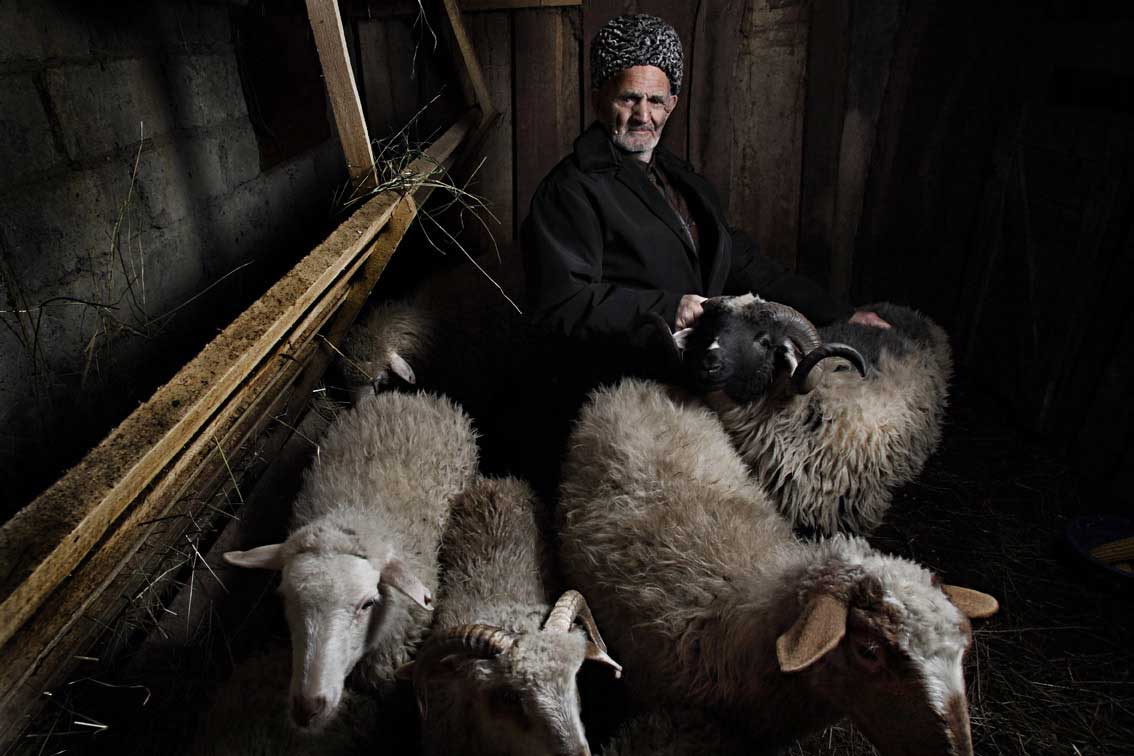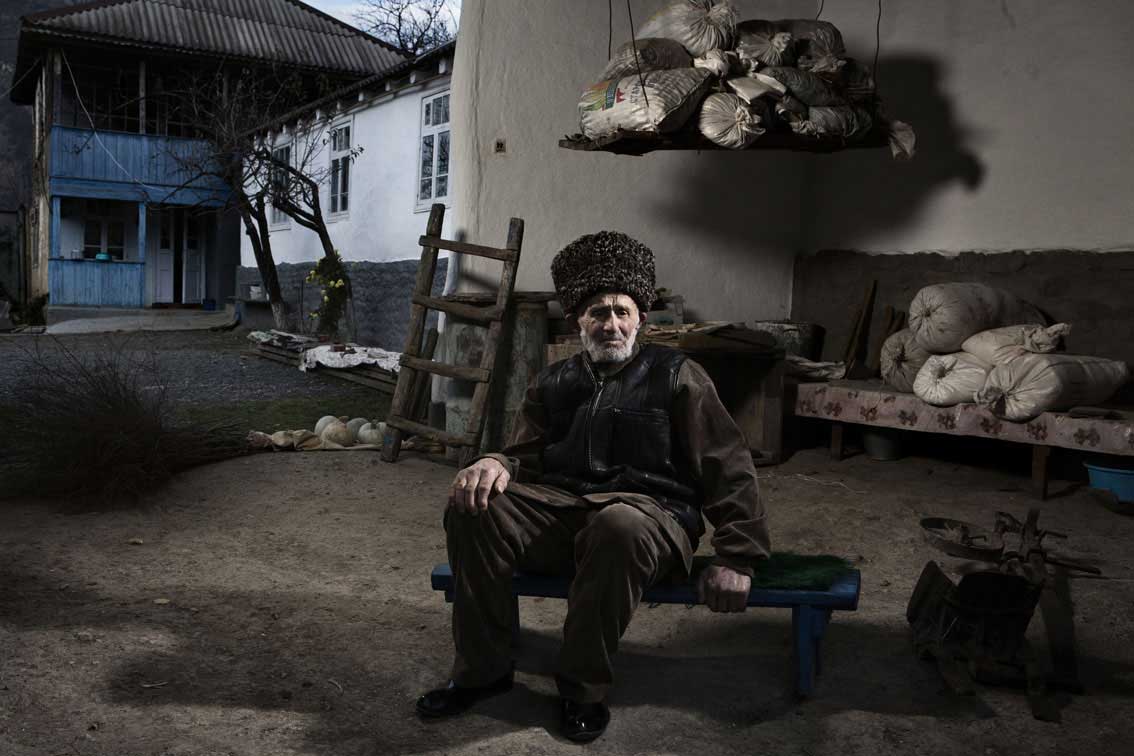 I had to survive. I combined my self-budgeted work on this project with big and small works and jobs coming from big and small clients… December of 2013 I have been finally very very lucky: the Head of Ingushetiya autonomous republic Yunusbek Yevkurov recognised the historical importance of my project and agreed to sponsor it upon seeing the portraits samples. I have managed to attract his attention by asking an award-winning & internationally recognised, Russian human rights activist Mrs Svetlana Gannushkina to apply to Mr Yevkurov and tell him about my project…
In result we've managed to complete the project and run a big exhibition in Magas, capital of Ingushetiya February of 2014. In 6 months same exhibition was exhibited in Moscow State Museum of GULAG. In 2015 my project has won two awards: POY (Pictures of the Year) Print Feature Story Editing/ Magazine, 1st Place (shared with Russian Reporter Magazine) and NPPA Best of Photojournalism, Honorable Mentioning 2nd Place/Magazine Personality Profile or Lifestyle Story (shared with Russian Reporter Magazine). The project has been promoted by the Russian Reporter Magazine and by the BBC News World Service website [Official Website]