Founded in 1981, Etherton Gallery specializes in 19th, 20th Century and Contemporary Fine Art Photography. The gallery is known for its extensive inventory of photography and its museum quality exhibitions, featuring the work of photographers ranging from Timothy O'Sullivan and Edward Curtis, to Harry Callahan, Danny Lyon, Ralph Gibson, Frederick Sommer and many others. Ranging from vintage albumen landscape prints to classic black and white gelatin silver photographs and new color processes, the history of photography is always evident in the gallery's holdings. [135 South Sixth Avenue | Tucson, Arizona 85701] [Etherton Gallery]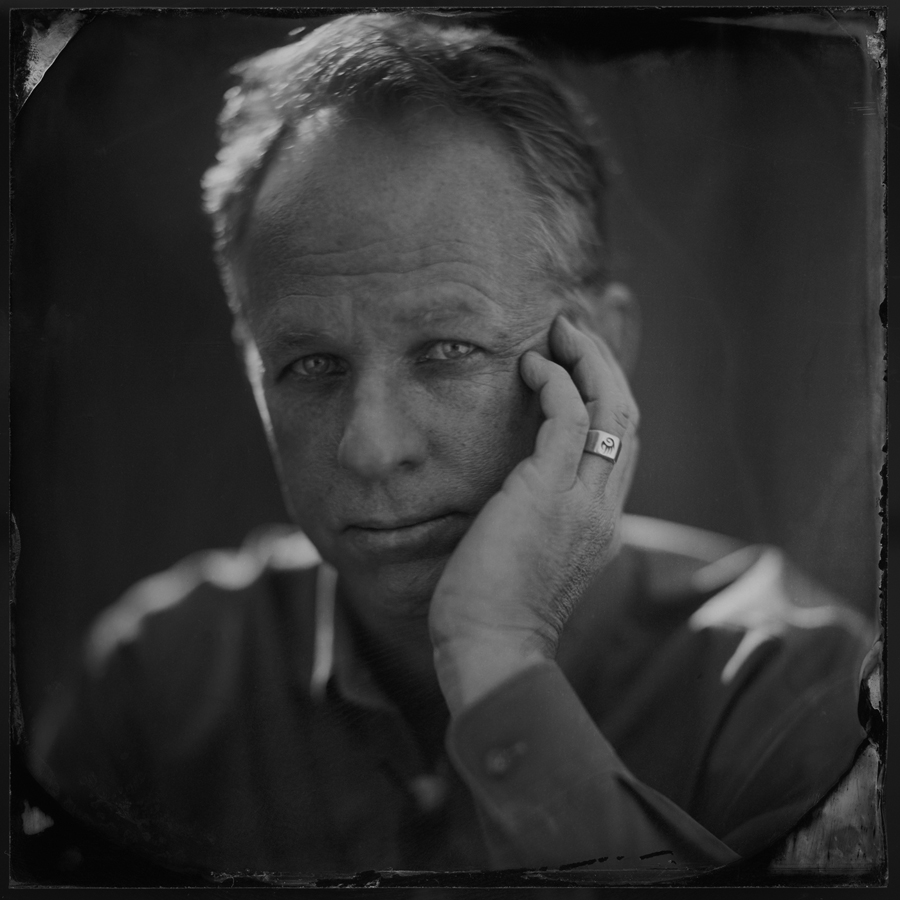 Can you please introduce yourself for those who don't know?
I am Terry Etherton, President and owner of Etherton Gallery in Tucson, Arizona. My background is in film and photography. I have a BA in Cinema and Photography from Southern Illinois University and a BA from The Center for Experimental and Interdisciplinary Art from San Francisco State University. I was born in 1951. I am married and have a 28 year old son.
Could you tell me a little bit about the Etherton Gallery?
Etherton Gallery was founded in 1981. In Tucson, Arizona. We specialize in 19th, 20th century and contemporary photography and other media. The gallery is housed in a 100 year old historic building in downtown Tucson, Arizona. The gallery is 3,500 square feet. Etherton Gallery mounts 5-6 exhibition each year often including 2-3 artists. Etherton Gallery is a member of The Association of International Photography Art Dealers (AIPAD) We exhibit at numerous art fairs throughout the year most notably Classic Photographs Los Angeles, The AIPAD Photography Show in New York City and Paris Photo Los Angeles. We maintain a good inventory with an emphasis on post World War II American photographs. Among the artists we have in the gallery are Harry Callahan, Aaron Siskind, Edward Weston, Ansel Adams, Danny Lyon, Lee Friedlander, Diane Arbus, Garry Winogrand, Paul Caponigro, Frederick Sommer, Joel-Peter Witkin, Keith Carter, Debbie Fleming Caffery, Kate Breakey, Mark Klett and many others. Our museum clients include The Museum of Modern Art, The Museum of Fine Arts Houston, The Los Angeles County Museum of Art, The San Francisco Museum of Modern Art, The Amon Carter Museum, The Nelson Atkins Museum and many others. Etherton Gallery has regularly publishes exhibition catalogs and limited edition portfolios. We have a very active website: www.ethertongallery.com and have many photographs posted on ArtNet. We are always interested in acquiring photographs and welcome inquiries.
In general, what is your goal in curating art exhibitions?
Our goal in curating exhibitions is to create a thread of common interests with the 2-3 artists we show together. We are interested in work with content and do not shy away from difficult and challenging work. We are always interested in well crafted artwork and in working with serious full time artists as one can see from our website. We try to create museum quality exhibitions that are, hopefully, stimulating for our audience.
What is the secret of making a gallery successful?
The secret of making a gallery successful is to show high quality work by artists we enjoy working with. It is also to own as much inventory as possible by the great photographers. It is also important to have a good web presence and to participate in art fairs that expose us to new clients and keep us in touch with our gallery colleagues. It is most important to be ethical and honest in all of our dealings. We consider our reputation our most valuable asset.
How did you select the participating artists?
We have a core group of regular gallery artist who show with us every 2-3 years. We often like to show these artists with new artists who might not be very well known. We pay a lot attention to how our shows look both as an overall look and from image to image. We are open to looking at new artists. Terry Etherton participates in Porfolio Reviews in Santa Fe, New Orleans and Houston. This brings us in contact with newer artists who are seeing representation. We also look at other gallery booths at the art fairs we attend. We are active at looking at various websites and accept submissions by email or CD.
What advice do you have for artists who have yet to find gallery representation – should they sit back, create, and wait for that day to come… or should they focus on self-marketing their art work?
I would suggest that artists not show their work until it is ready to be shown. We urge artists to edit their work before presenting it. There are now many portfolio venues that are a great opportunity for photographers to show their work to a broad variety of photography professionals. Among the many portfolio reviews are Review Santa Fe, Photo NOLA (New Orleans) Photo Lucida (Portland) Houston Foto Fest, The Medium Photography Festival in San Diego and many others. These are a really great way for photographers to get feedback on their work. I would also urge photographers to attend art fairs that show a lot of photography such as The AIPAD show in New York City, Classic Photographs Los Angeles, Paris Photo, Paris Photo Los Angeles, and the many shows at Art Basel Miami. I would suggest that artists create a good website. Finally, I would suggest that photographers learn about this history of photography.
How would you sum up contemporary photography?
8. It is hard to sum up contemporary photography because it is many things. We are in a digital revolution now that has opened up many new possibilities for making photographs. At the same time we are seeing a lot of photographers working in old processes such as daguerrotype, tintype, ambrotype, platinum, and others. It is an exciting time to be involved in photography with new technologies springing up almost daily. One of the problems with new technologies being so easily accessible is that everyone thinks they can be a photographer because they have a digital camera or IPhone. Virtually everyone has digital camera if you include smartphones. The challenge is to make work that is unlike any other work being done.
Are there any future projects you are excited about and would like to share with us?
Future projects – we are planing an interesting large exhibit of works by Mark Klett. The show, tentatively titled Then and Now will showase early works from the late 70's and early 90's with very recent work that has not been show yet.
In closing, is there anything you would like to say about your gallery or your roster of artists?
We are proud to have been in business for nearly 34 years in Tucson.