On Nov. 8, 2013, Typhoon Yolanda (International name: Typhoon Haiyan) hit the Philippines recorded as the most powerful tropical cyclone and deadliest typhoon. It had winds in excess of 185km/h which caused major damage and loss of life mainly due to storm surge. It left a path of destruction and fatalities through most of the provinces in Visayas.
According to the National Risk Reduction and Management Council, to date there are 6,201 dead, 28,626 injured and 1,785 missing across the 9 Regions in the Philippines. With 11 million people affected by the damage and 4 million people displaced, the estimated cost of damages totaled almost P37 trillion to infrastructure and agriculture. As the news drew extensive international news coverage, it gave way to huge relief efforts both local and international. The international aid pledges alone now amounts to USD 573 billion according to Foreign Aid Transparency Hub (FAiTH) from different countries and international organizations. The disaster brought in thousands of local volunteers and monetary pledges as well.
The major focus of devastation has been on Tacloban City located on the east coast of Samar and Leyte because of its location and the large population in low lying areas. The storm surge in Tacloban had been as high as 4.5 meters and caused flooding extending to 1 kilometer inland on the east coast. Almost 90 percent of all structures were either destroyed or damaged. Death toll in Tacloban alone reached around 2,000 persons. Two months after the typhoon hit Tacloban, the images show the scenes of survivors and landscapes of this once bustling city. [Official Website]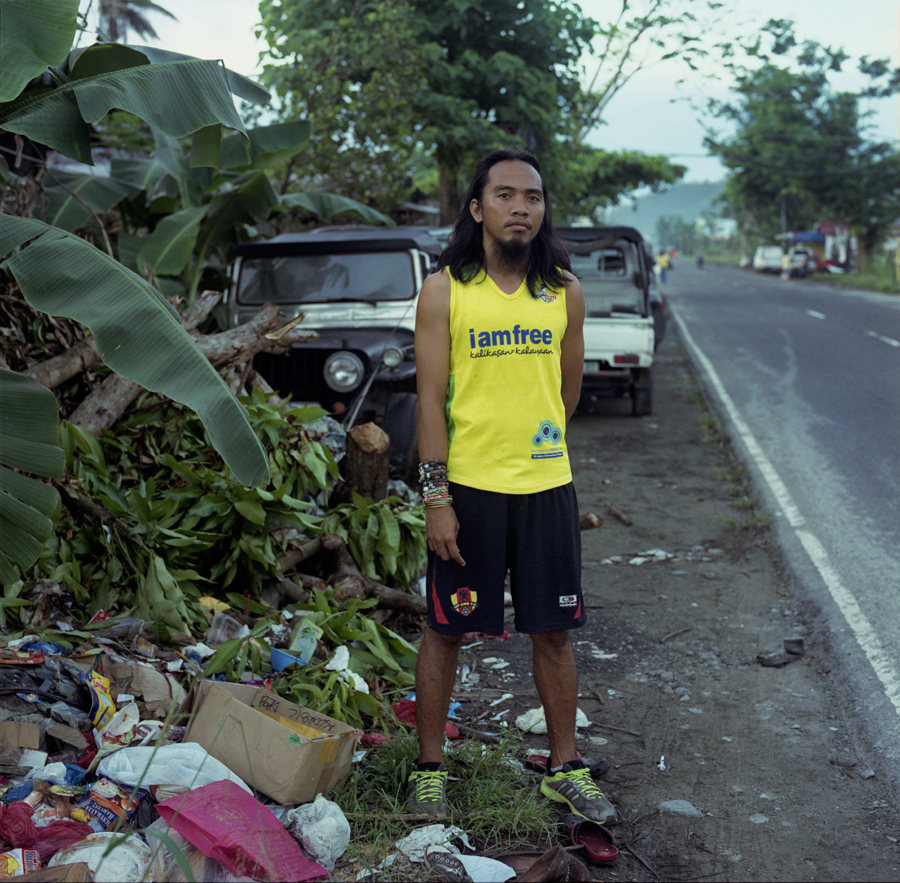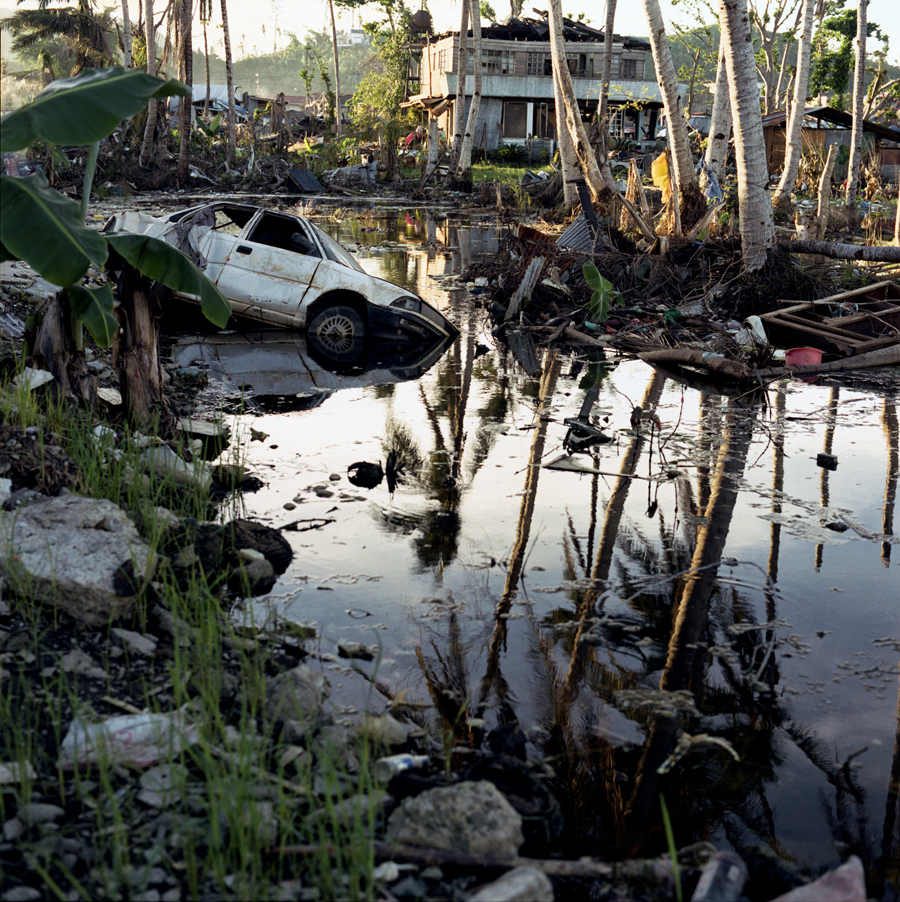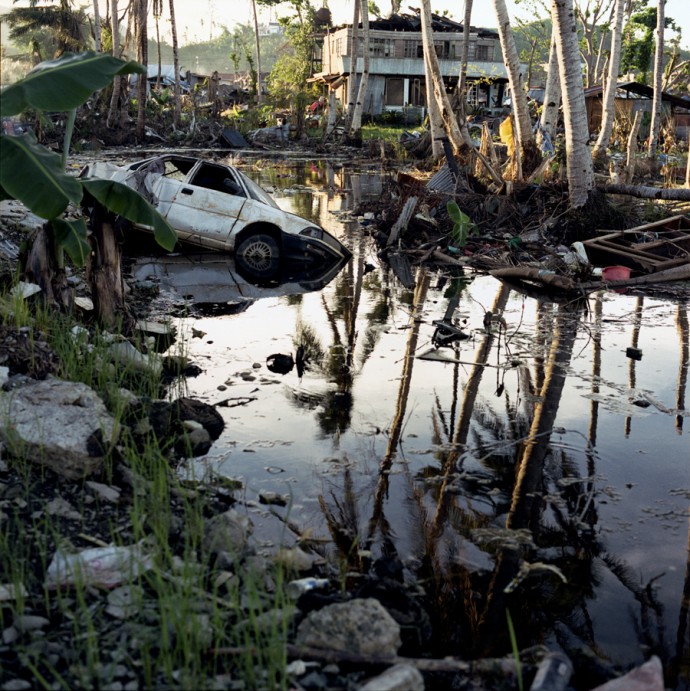 Devastation scene in Barangay 56-A Tacloban January 6, 2014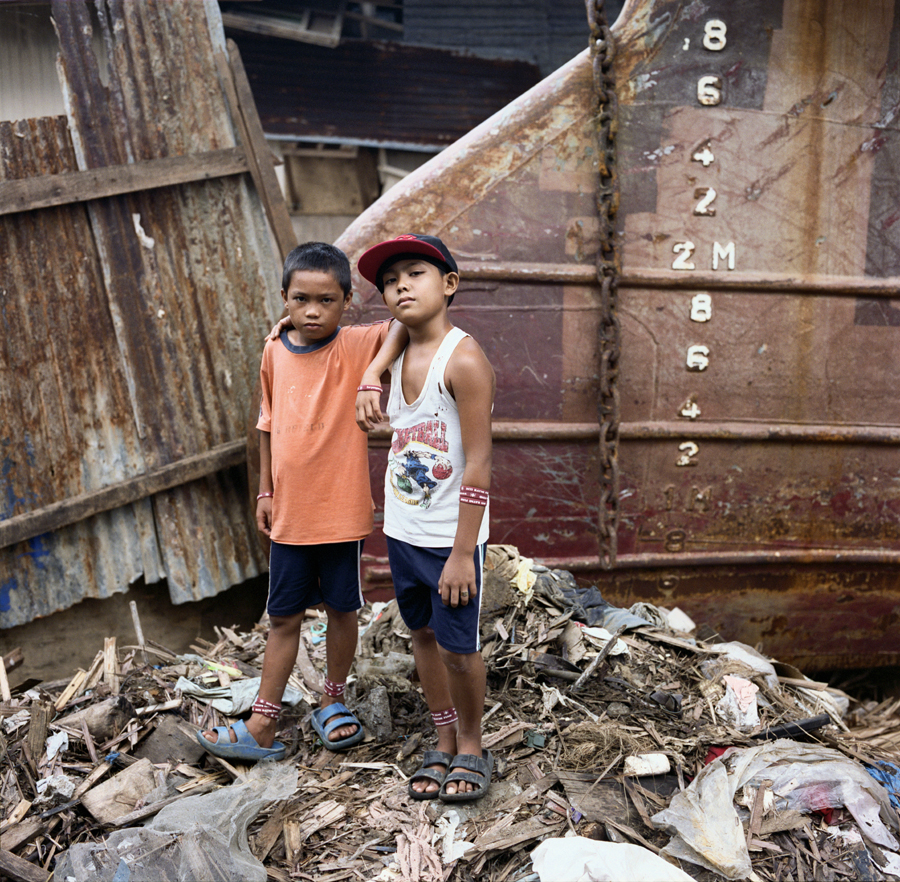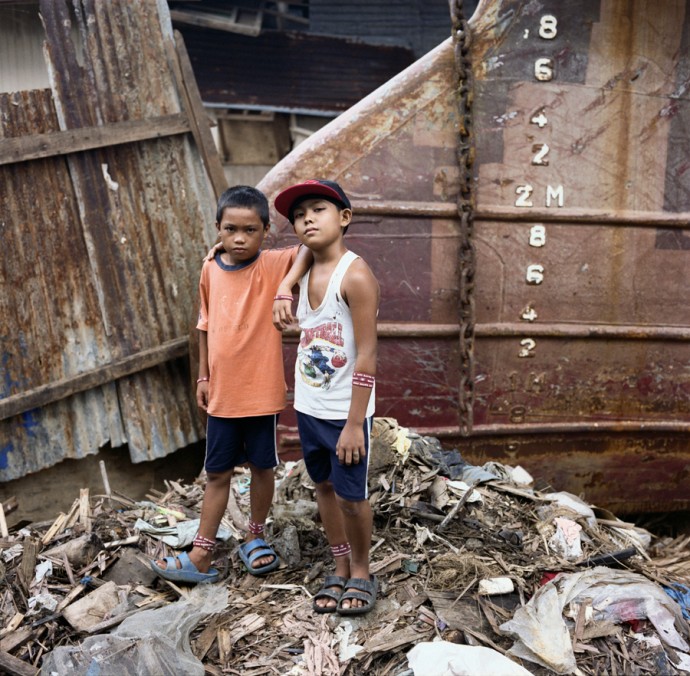 Girby (8) and Alvin (10), friends had evacuated to higher grounds from Barangay Anibong, one of the most destroyed areas by storm surge in Tacloban. January 5, 2014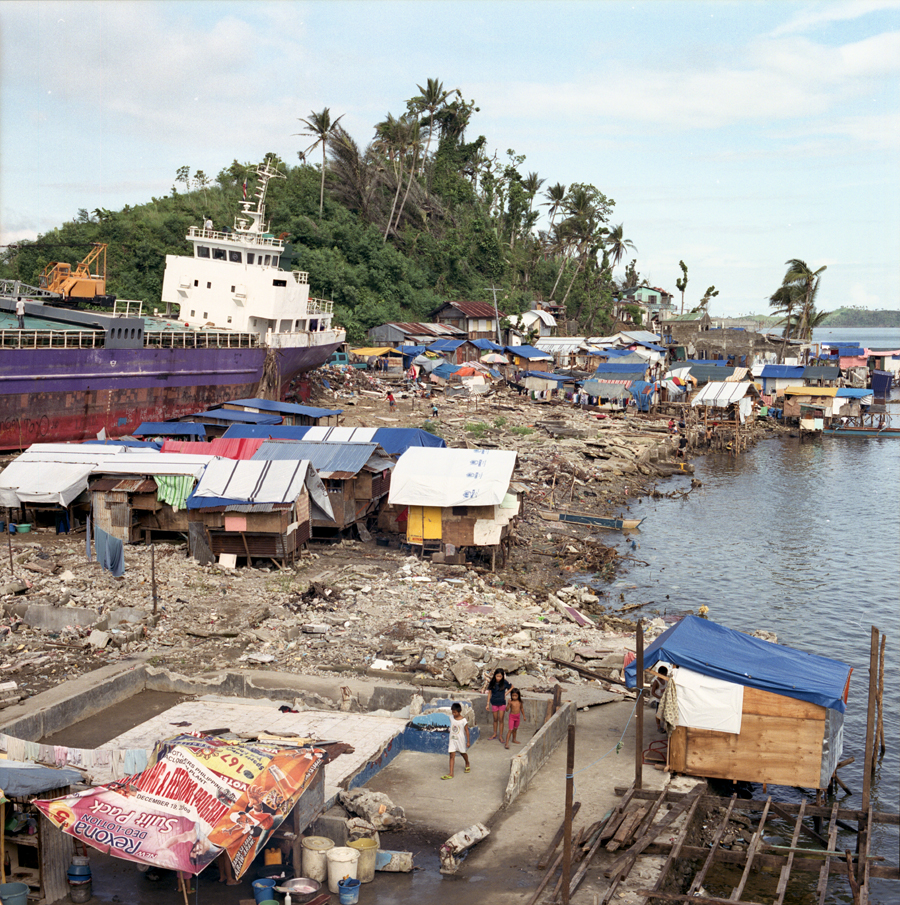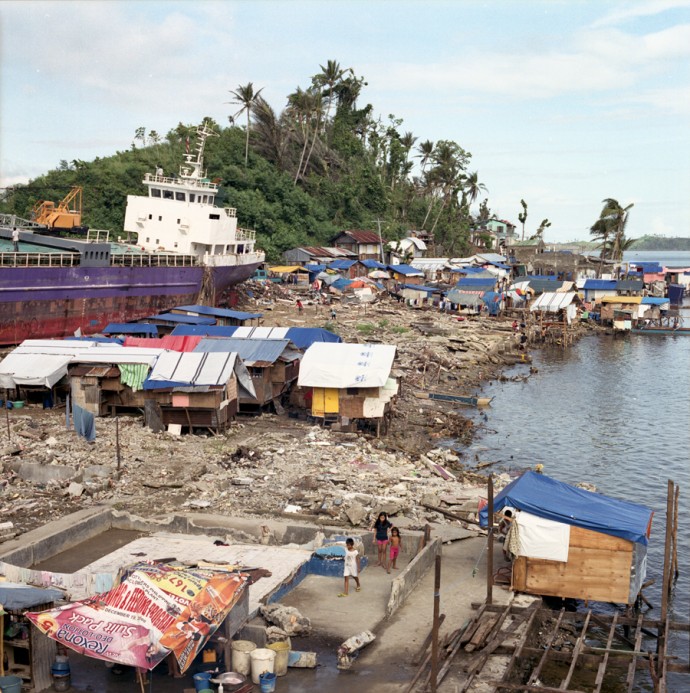 Barangay Anibong was almost completely destroyed during the typhoon. Six container ships have been swept to shore which are still seen waiting to be removed from the ground. Meanwhile local people started to rebuild their homes from materials found among the debris.  January 6, 2014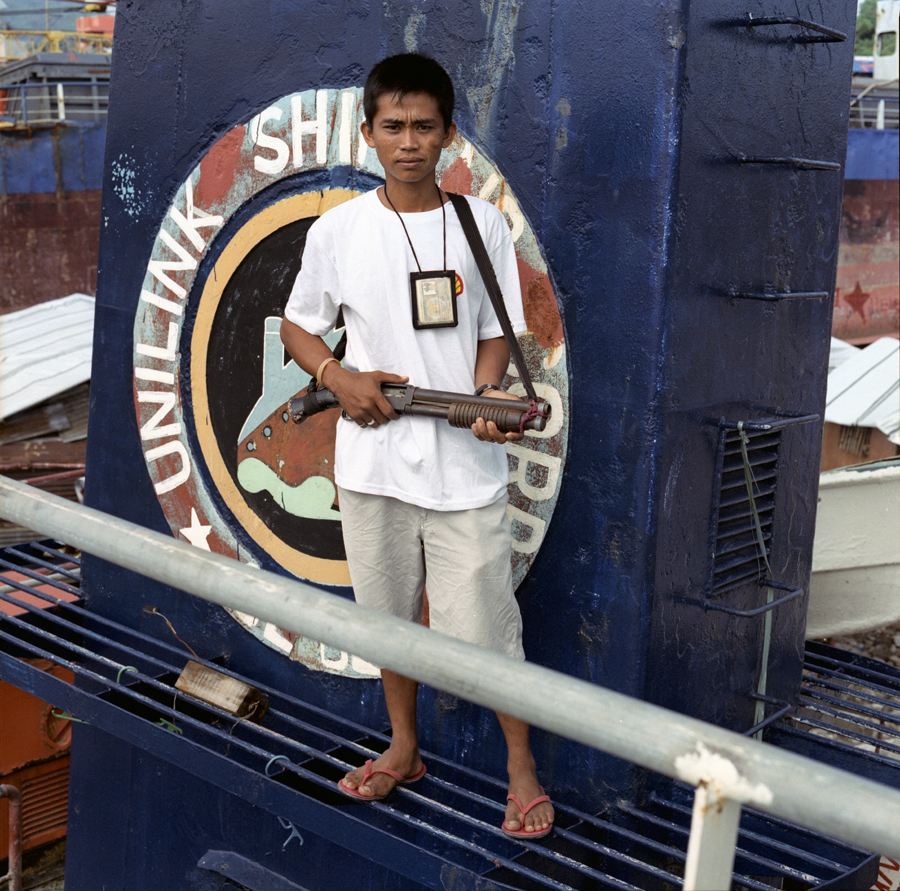 Judel Suberon (23), a licensed security guard works for M/V Gayle, a cargo ship carrying 25,000 bags of cement waiting to be removed from the land back to sea. January 5, 2014. Barangay Anibong, Tacloban.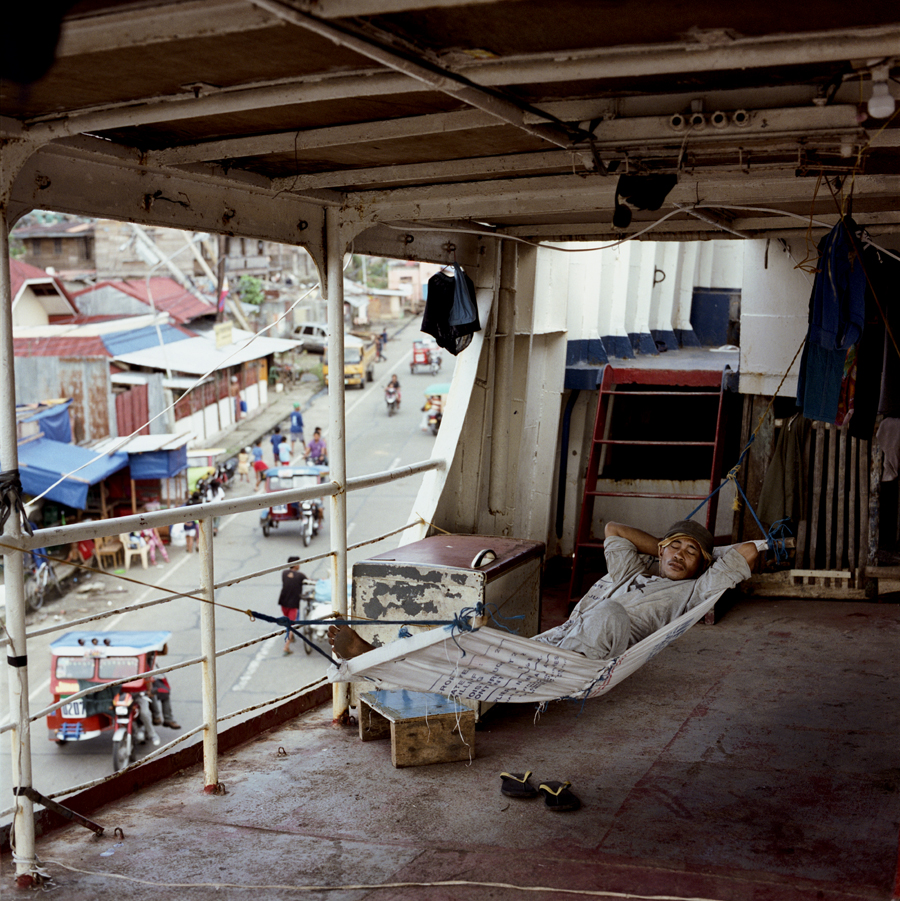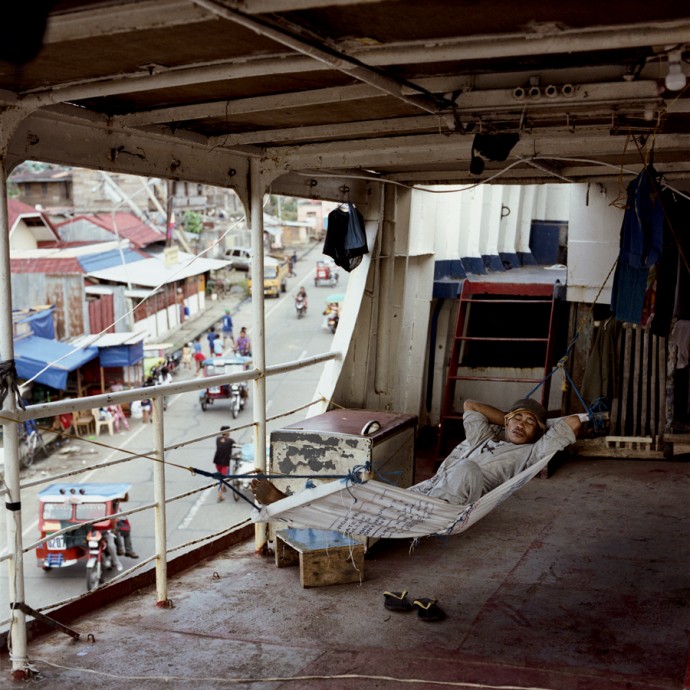 A crew member sleeps inside M/V Eva Jocelyn, cargo ship washed ashore and currently sitting next to the road in Barangay Anibong. January 6, 2014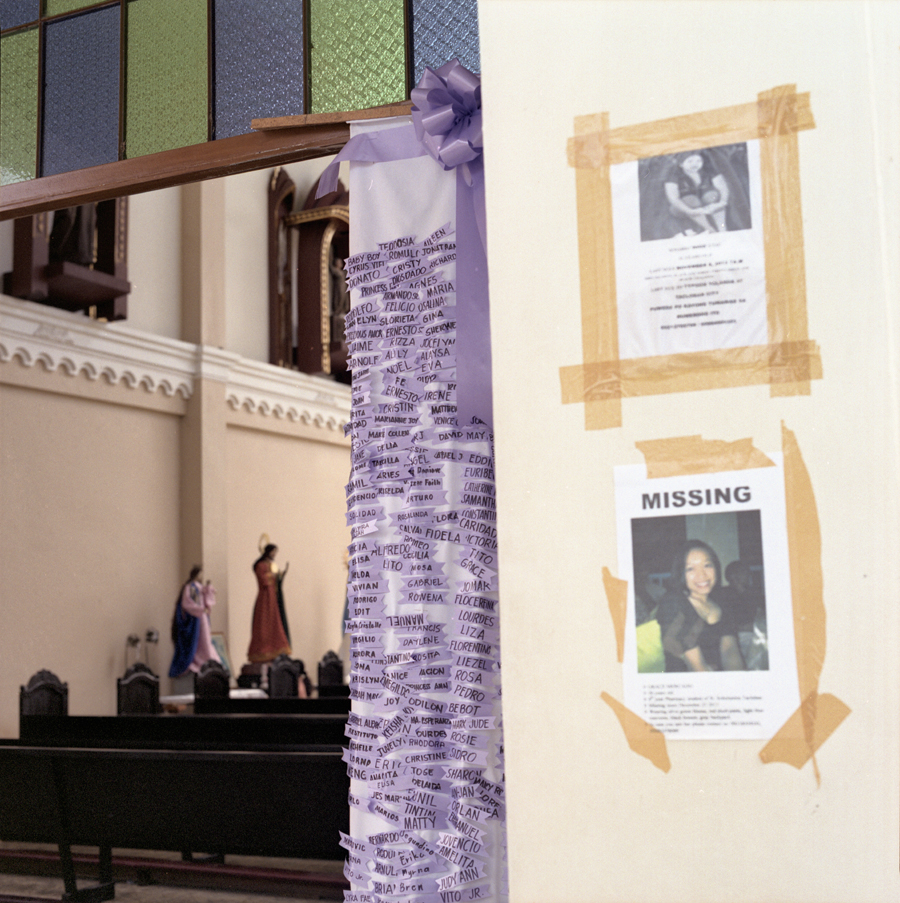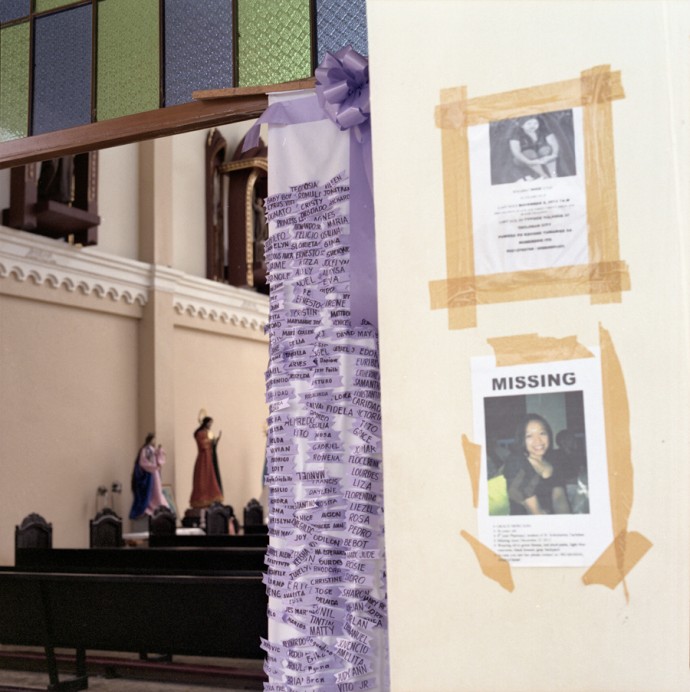 The church entry way bears announcements of missing relatives and purple ribbons in memory of the dead. Around 4,000 dead people had been buried unidentified. Cathedral of the Transfiguration of Our Lord in Palo, Tacloban. January 5, 2014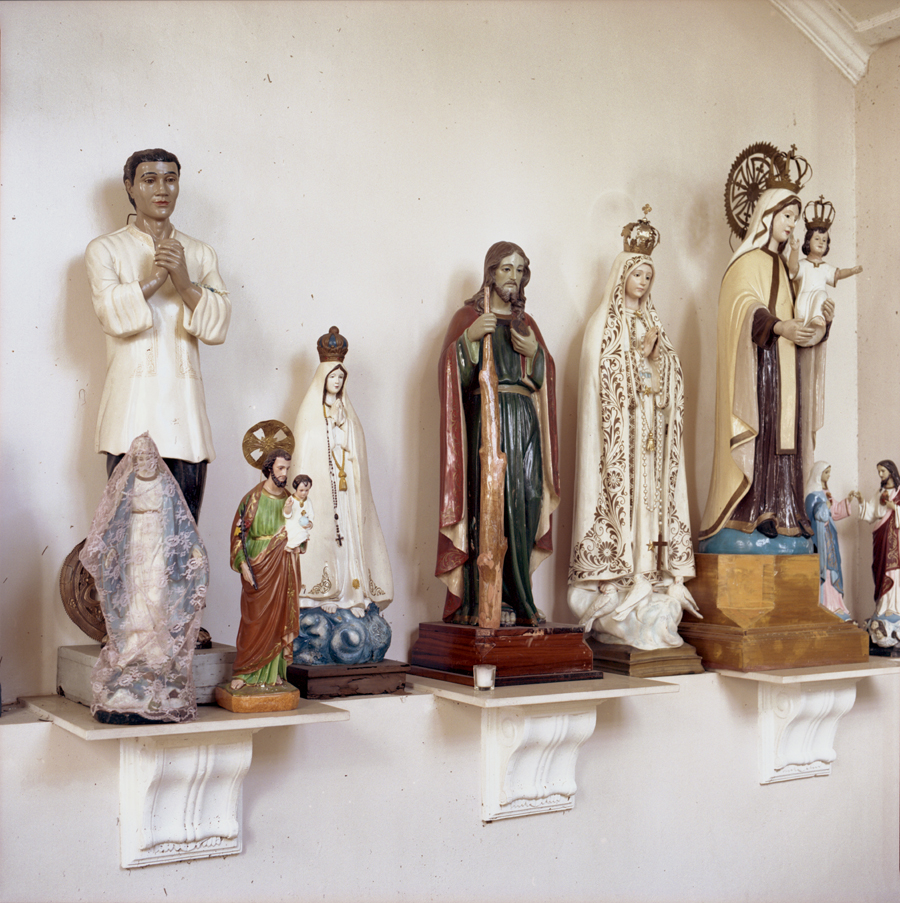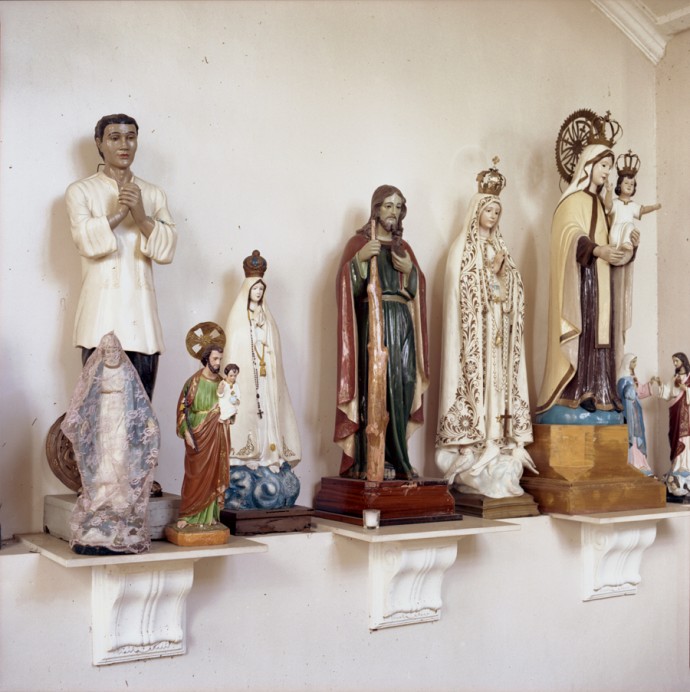 Religious relics are safely placed at the back of the Cathedral of the Transfiguration of Our Lord in Palo. with a statue of San Lorenzo Luiz, a Filipino saint on the left. January 6, 2014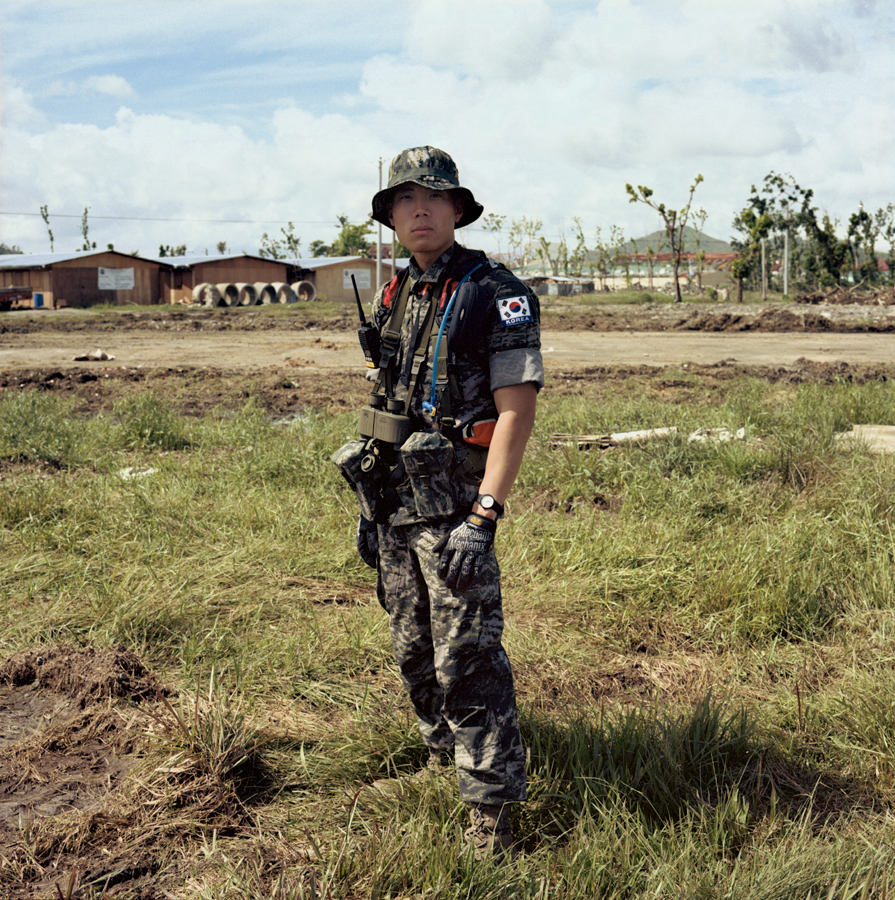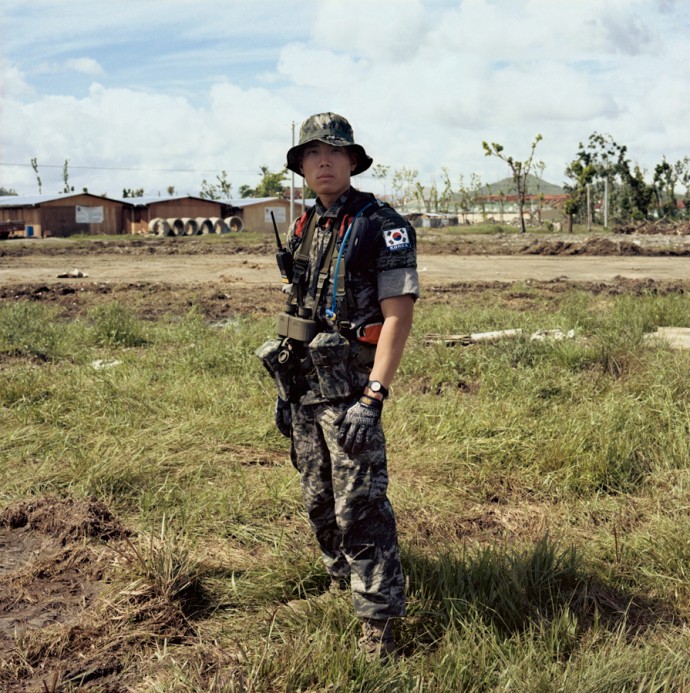 Myeong Gwang Jang (24) is a staff sergeant in the 500-member South Korean military contingent taking part in the rehabilitation. A number of them are currently working to rebuild Leyte Provincial Hospital.
`Our main purpose is in rebuilding, rehabilitating and providing medical service'. January 7, 2014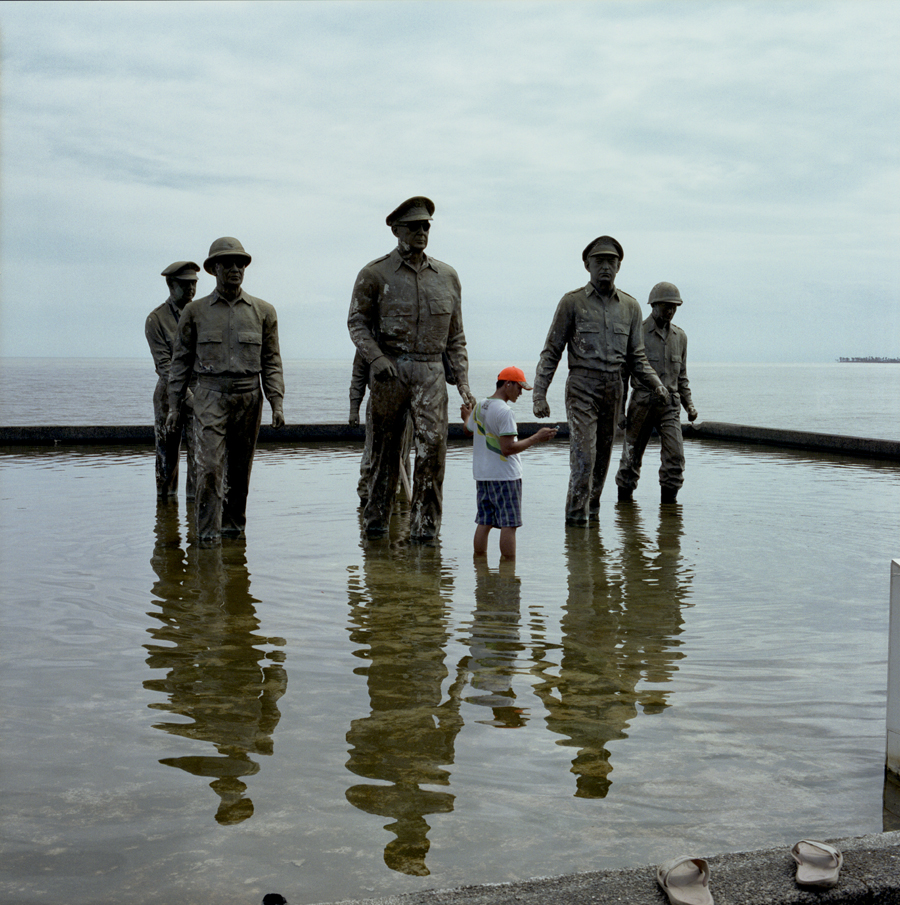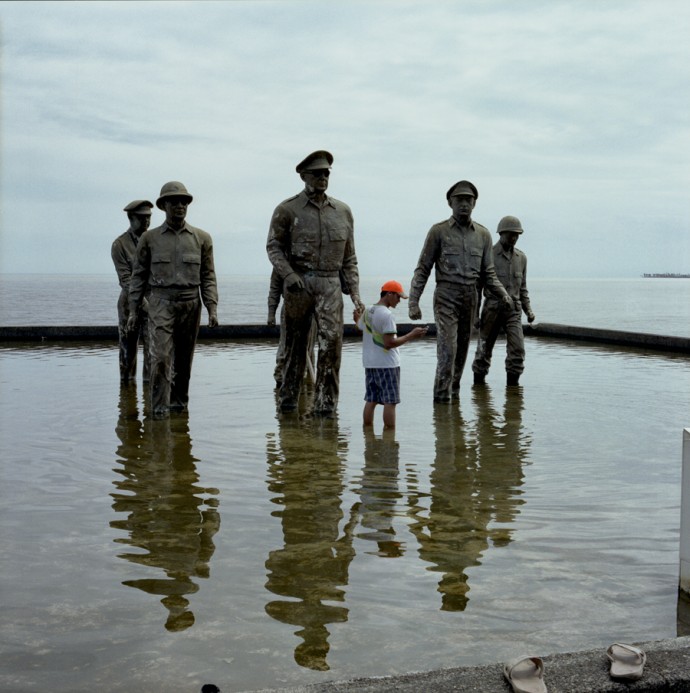 The Leyte Landing Memorial in Red Beach, Palo, Leyte. January 5, 2014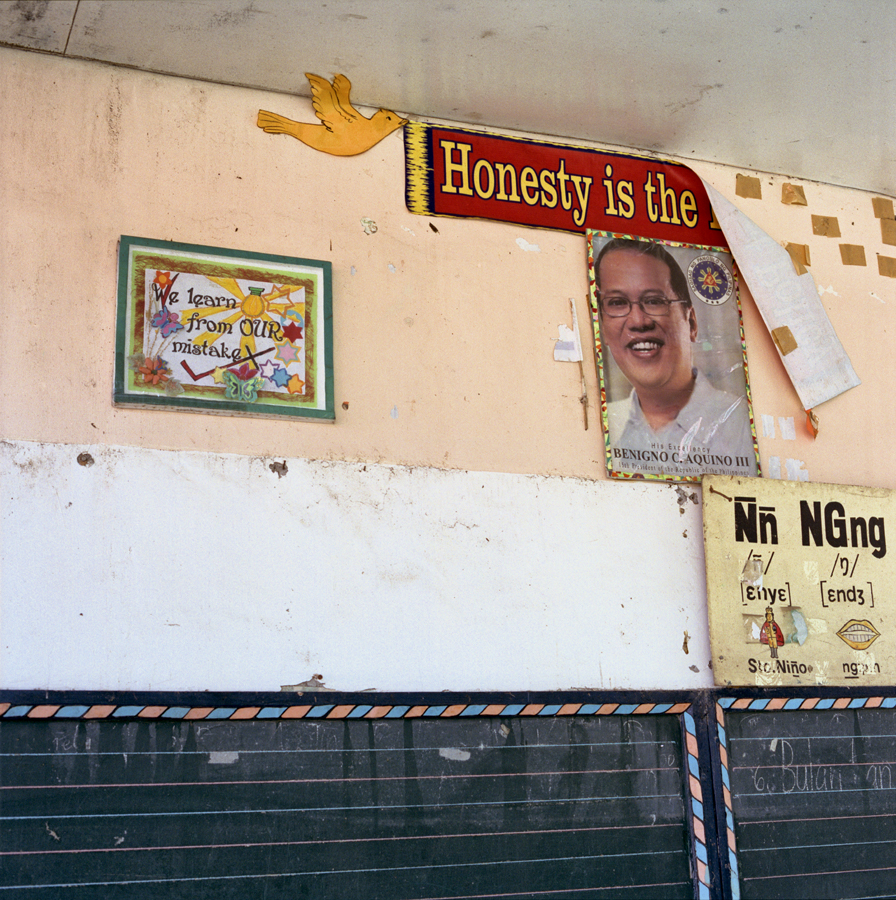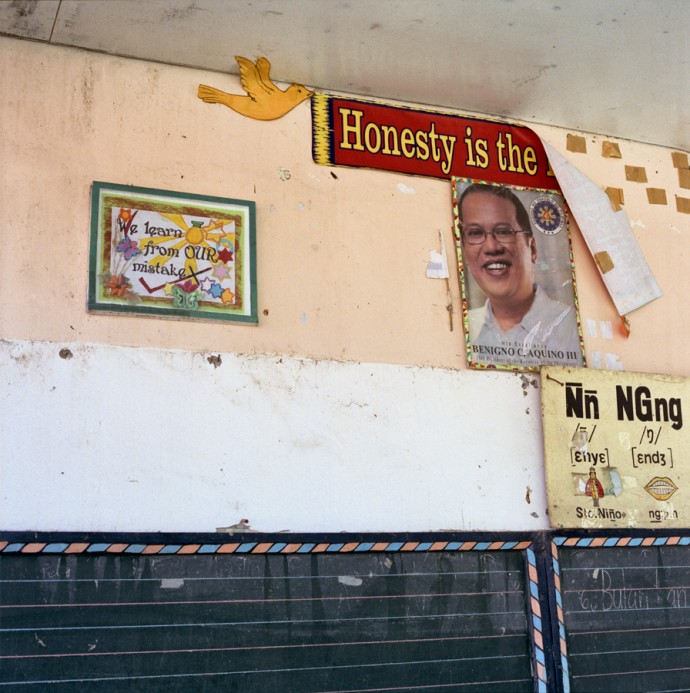 Inside a classroom of San Fernando Central School. January 6, 2014.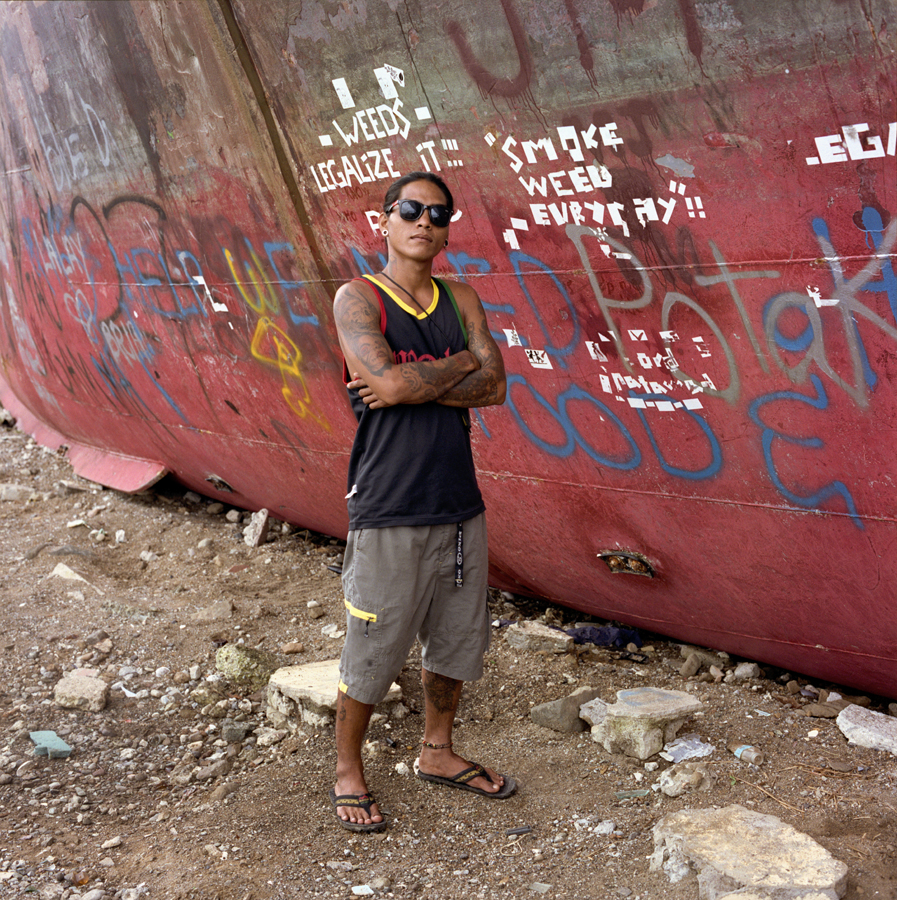 Lesley (23), a member of a local gang Batang Samar-Leyte posing in front of a graffiti-laden ship washed ashore during the typhoon. Anibong, Tacloban. January 5, 2014.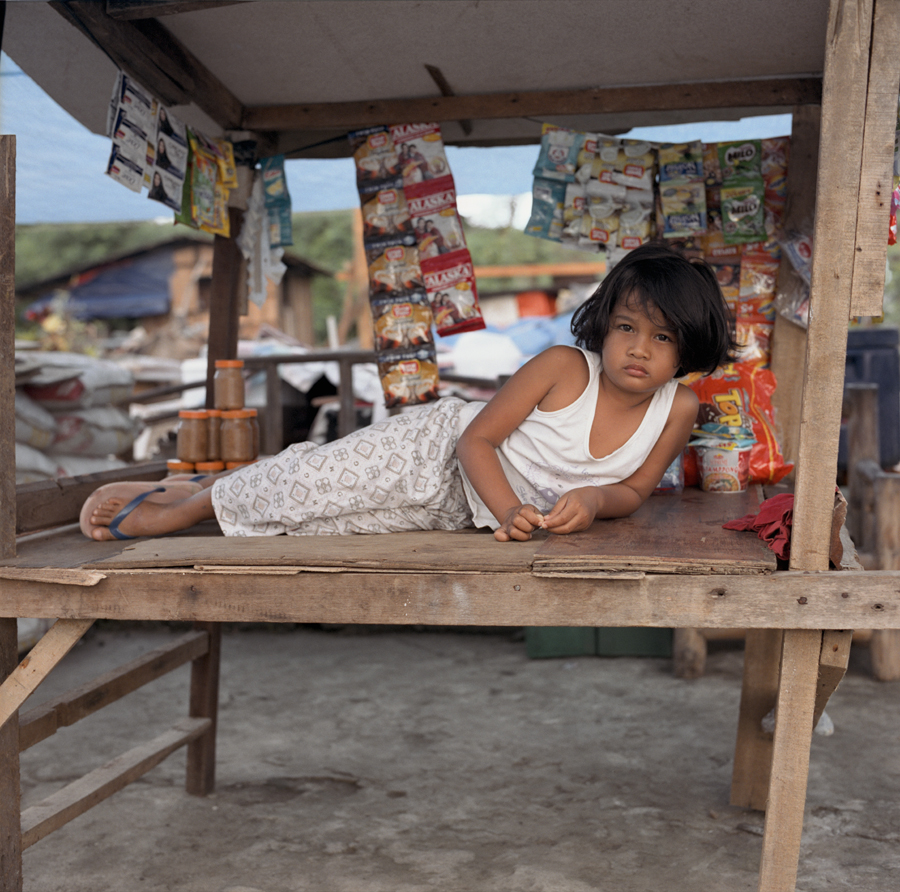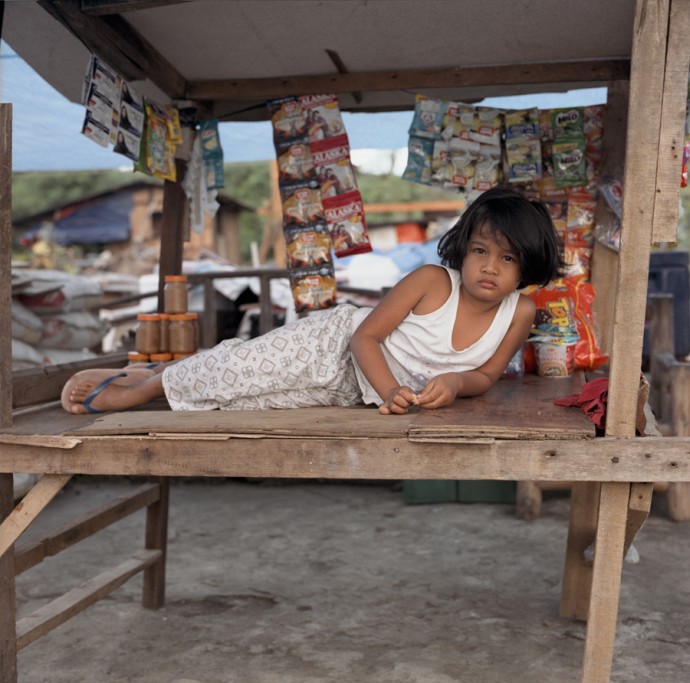 Survivors often set up small shops called sari-sari stores. Anibong, Tacloban. January 6, 2014.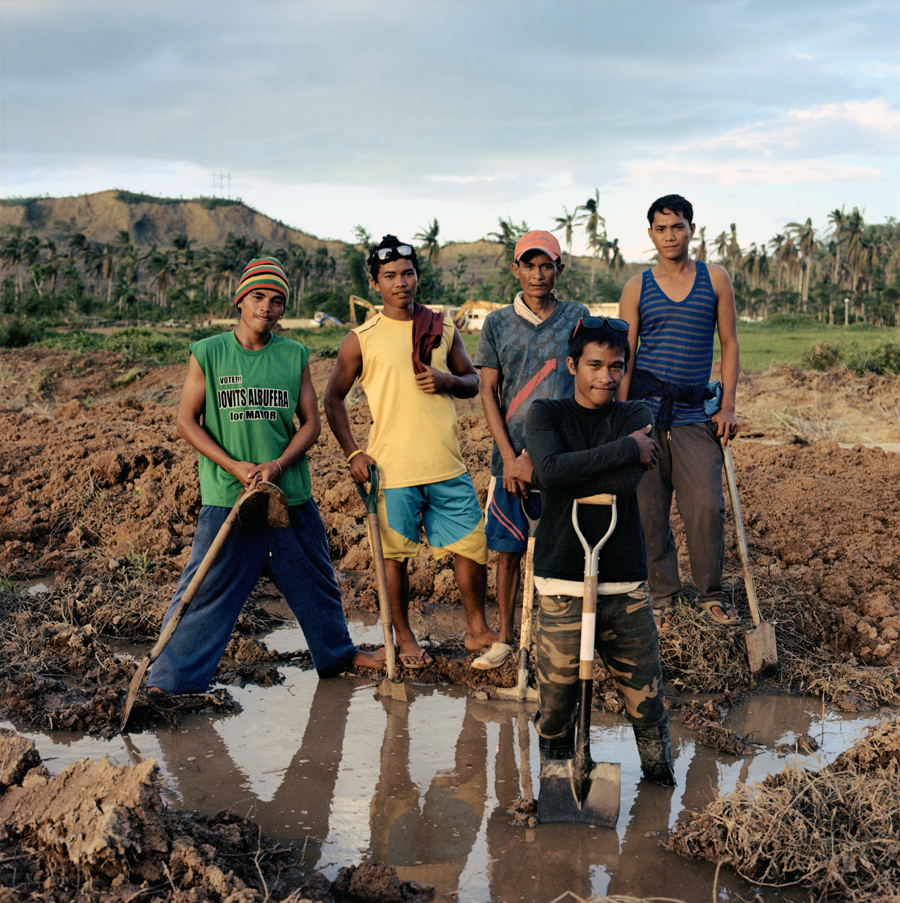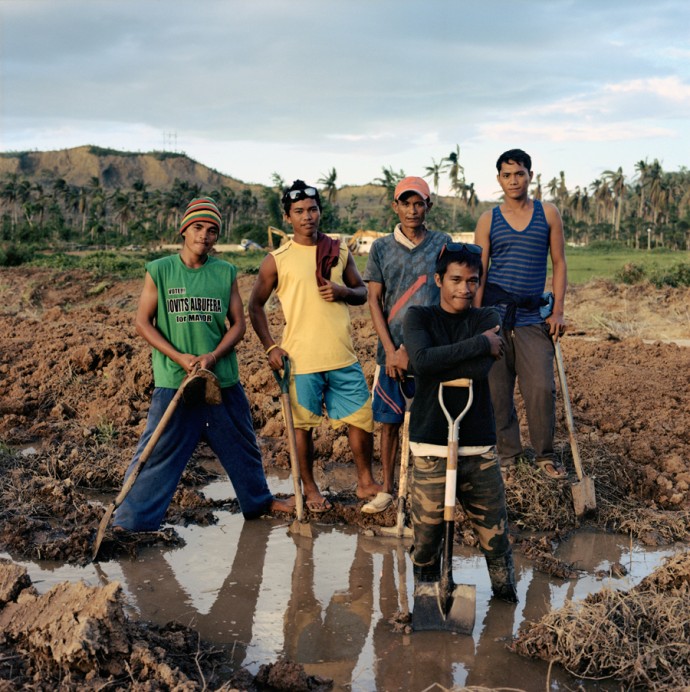 Junel (21), Mark (19), Arnold (44), Jeron (21), (left to right) and Rolando (19), (front) work in a mass grave site located in the Holy Cross Memorial Garden, Barangay Diit. One hundered forty six identified bodies are buried in this site. January 6. 2014.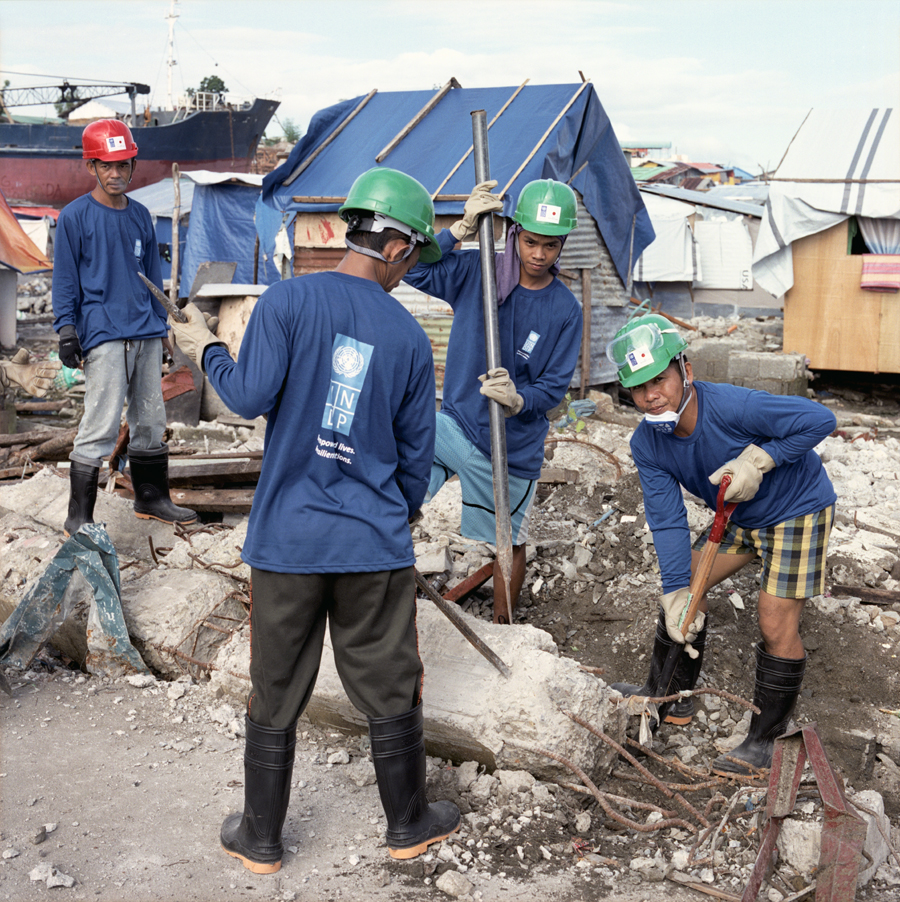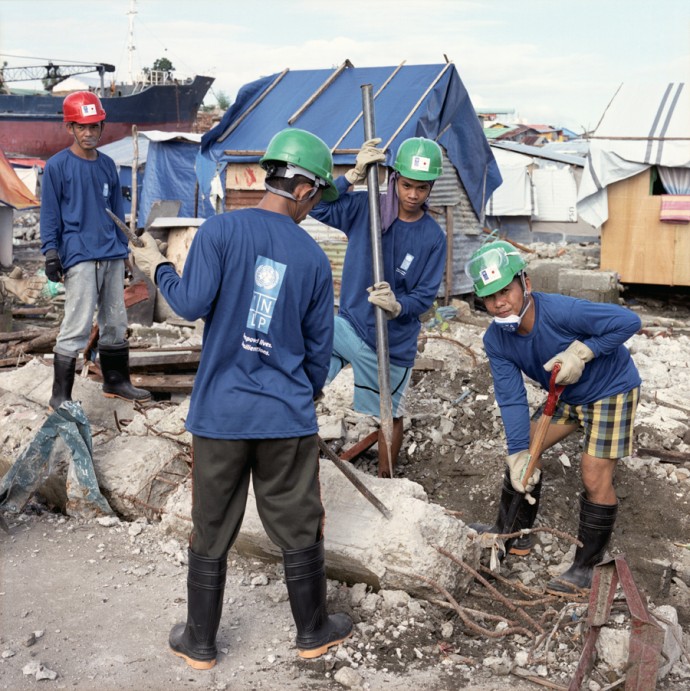 The locals were deployed by the United Nations Development Programme as part of the cash-for-work scheme. More than 200 of them are paid 260 pesos (5.8USD) daily to manually clear targeted zones of the worst affected communities. January 6, 2014.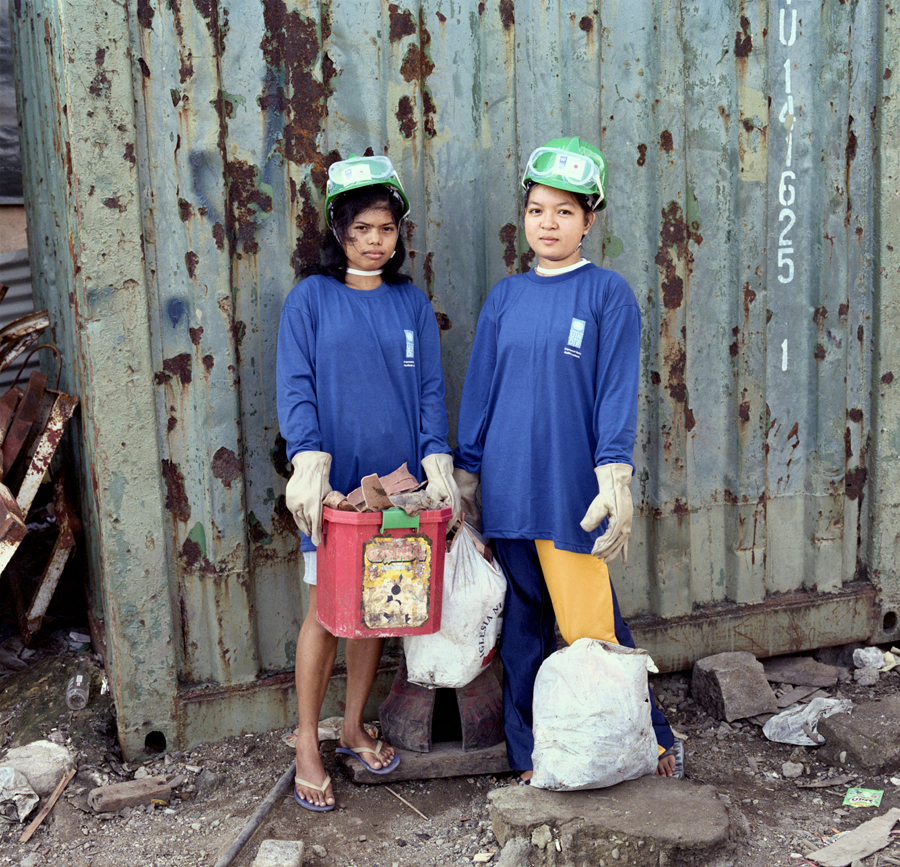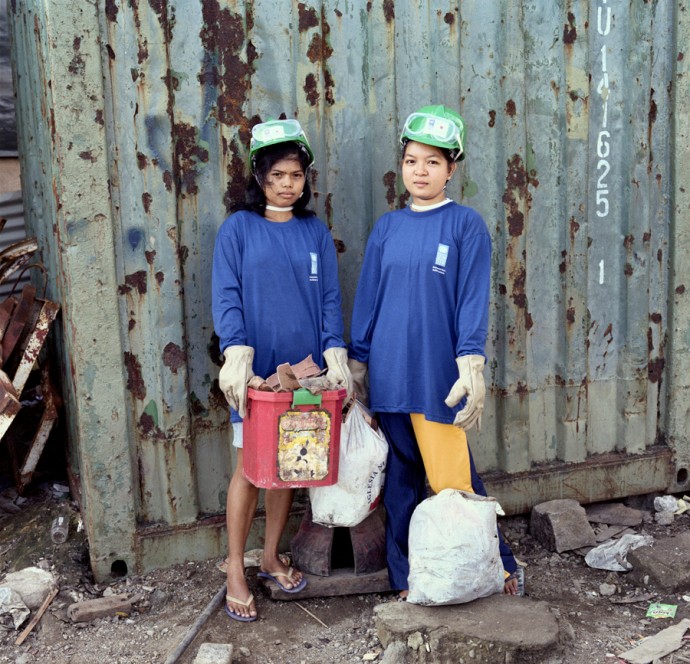 Wenna (18), and Laarmi (21), cousins are taking part in the clearing operation as part the cash-for-work scheme of United Nations Development Programme.They being paid 260PHP (5.8USD) per day. January 6, 2014.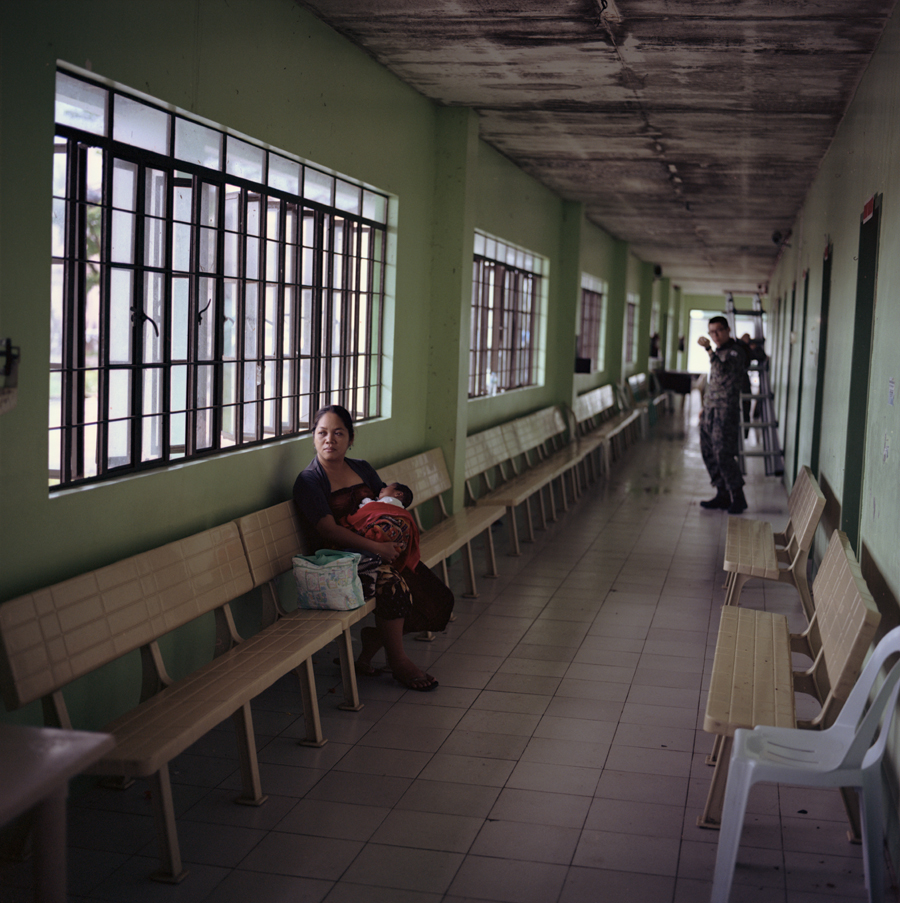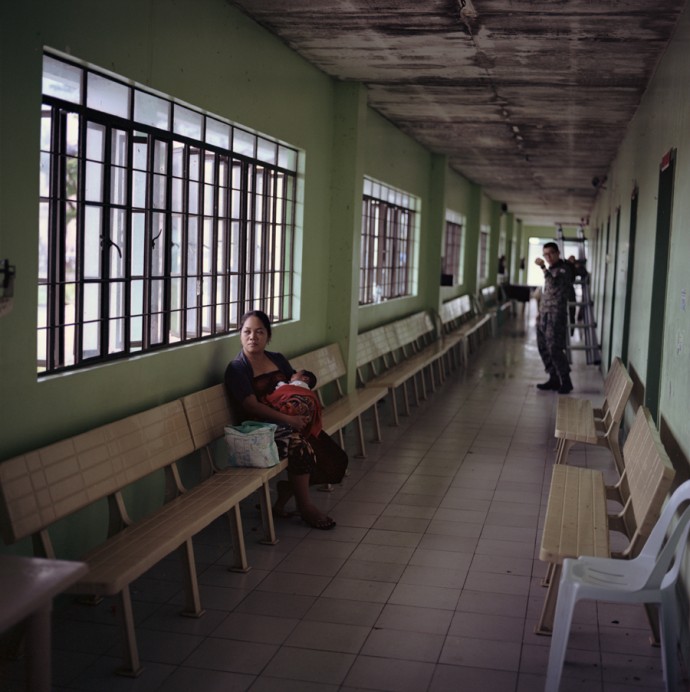 Teresa Balano (34) currently lives at her aunt's one-bedroom house with her husband, three children, mother and three siblings . As a high school teacher, sh