Paul-Olivier Doury is a French photographer born in 1964 in Bourges, who's been working for advertising agencies for 30 years in Paris.
Beside his professional work he developped a personnal approach on photography through a first research on the movement with images taken in Japan and NYC. This work called «Electrik move from Tokyo to NYC» was exhibited in 2008 at Uniteam agency France.
Each image was taken in slow shutter speed with the camera being moved in a particular way to obtain the sensation of movement. To give a dreamy impression the color temperature was set to really cold blue. This gave a very specific look to the images with the will to avoid « stopping time » like most of high shutter speed images, as to express the energy of the two busy cities.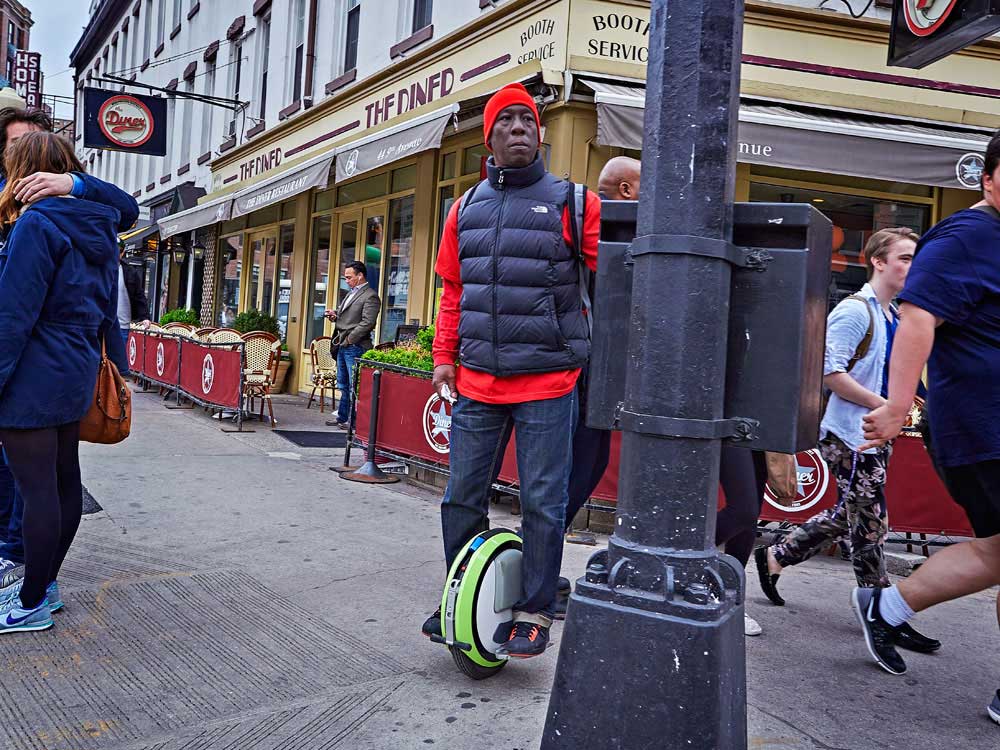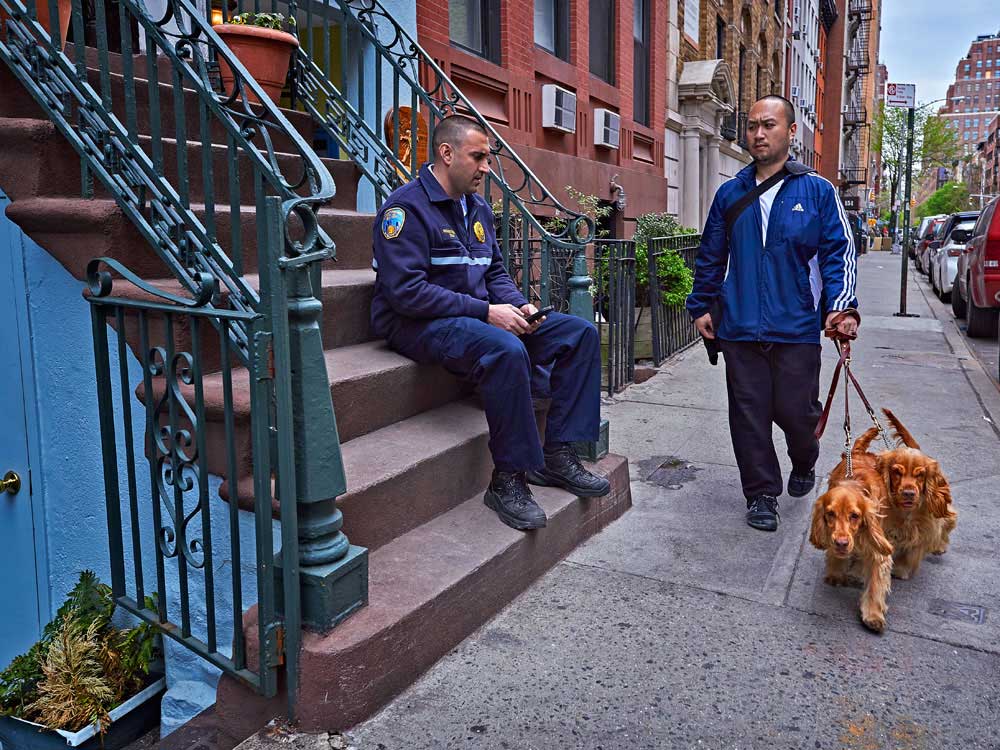 Moving back and forth to NYC , he kept being amazed by the scenery of NYC streets visualizing it like a scene upon which so many characters are moving constantly. Fascination about this diversity, and the impression to constantly meet different kind of people and sceneries -like actors in a movie-pushed him to take photos in the street on a daily basis.To get a natural result none of the people were aware of being photographed which preserved the spontaneous expressions of human being in these « moments of life » which are freezed by the camera. As a result giving the impression to stop life, crystallizing the moment. This unreal result (movement is constant) allows to observe every element of the composition and nourish the imagination of the viewer-the photographer-afterwards.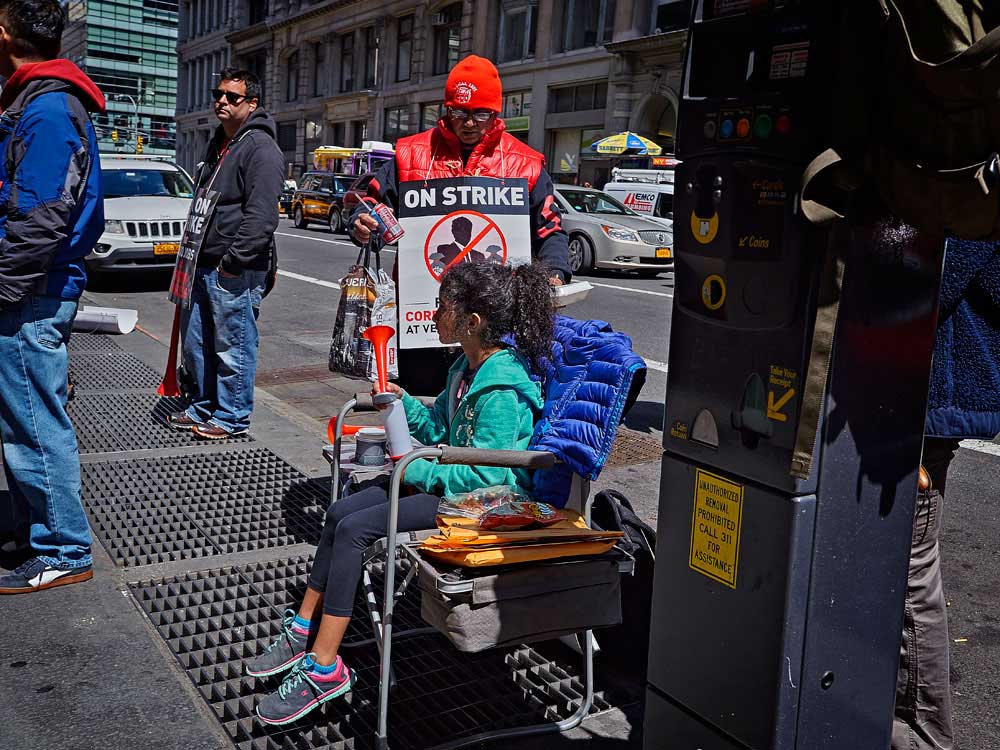 Not only people but the amazing elements of the city, the richness of its architecture and of its museums, were another reason to create another approach which he's calling
« Multidimensionality. » This work, mixes people, places, elements of painting…allowing to give an impression of mixed time and places. Both in Black and white on his street website and color on a website dedicated to this research as well as on his Instagram. This work was actually partially exposed at Galerie Pascal Gabert in 2012 under the name of « Imaginaire présent ».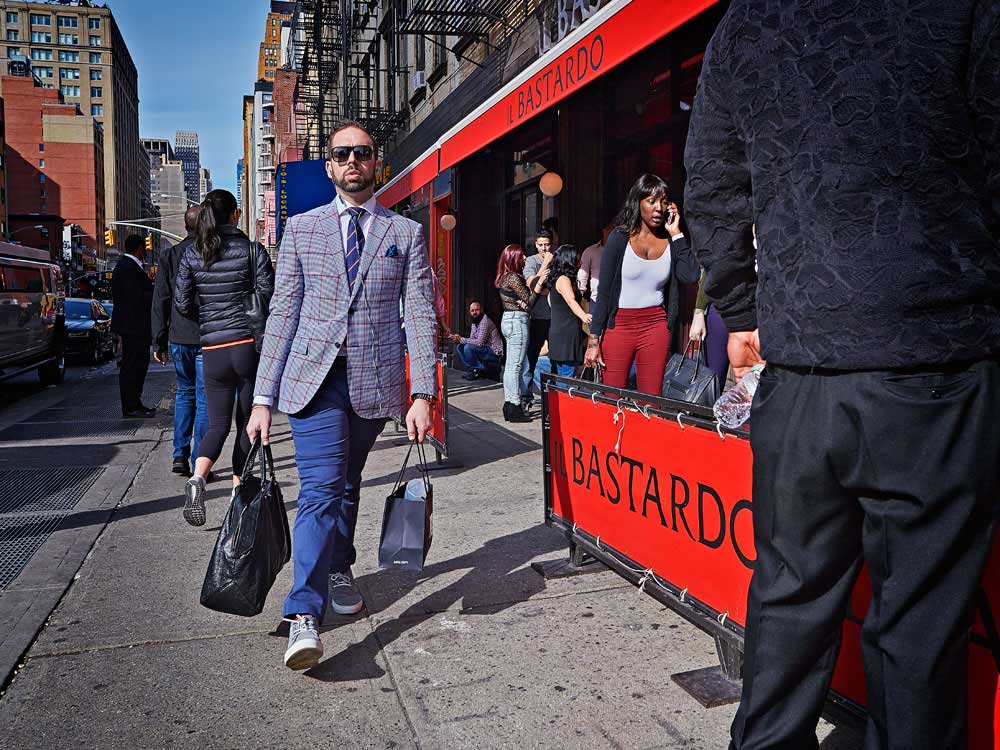 Whereas his street photography dedicated to people is « RAW » meaning that he 's not retouching images (Even if he's keeping the same kind of color grading as his other works , which consists in a kind of « secret recipe »…) the rest of his work is more like a « composition » as would do a painter, taking elements of many different photos he's taking for his projects and combining them to get an original image born from his imagination. The main idea consisting in the impression of the existence of multiple layers in the « reality » where time and spaces are constantly changing ,and as a result providing the sensation that « real » is just the way we 're visualizing our own world through the impressions we got from our past, present, and future.
Most of his time is now dedicated to produce personnal images and researching new ways to surprise himself and to develop his work. [Official Website]