The Gallery at Leica Store San Francisco, in collaboration with Peter Fetterman Gallery, is excited to announce its upcoming exhibition, Henri Cartier-Bresson from January 18, 2017 through March 31, 2017.
The exhibition will feature over fifty gelatin silver hand signed prints by the iconic photographer Henri Cartier-Bresson (1908-2004

).

Born in Chanteloup, France in 1908, Cartier-Bresson grew up in a well-to do family whose textile mills supplied the thread for most french sewing kits. As a young man, he trained to become a painter under the cubist artist Andre Lhote and came to meet and be influenced by a number of prominent surrealists.

Cartier-Bresson was given his first camera as a teenager and was struck by the work of Martin Munkácsi, whose photographs inspired him to take the medium seriously. He acquired his first Leica Camera in 1932 and continued to work with Leica Cameras and Lenses throughout his career. The Leica was small, compact and fast — something still new for photography at the time. These innovations afforded him an anonymity and surreptitious spontaneity that other cameras couldn't offer. With this advantage, Cartier-Bresson began a career as a documentary humanist, capturing life's moments across Europe, Mexico and the United States. As he became known in France and abroad, he was given one of his first shows in New York. There he met Paul Strand who suggested he try film-making. After his return to France, he got a job with director Jean Renoir whom he assisted with multiple films.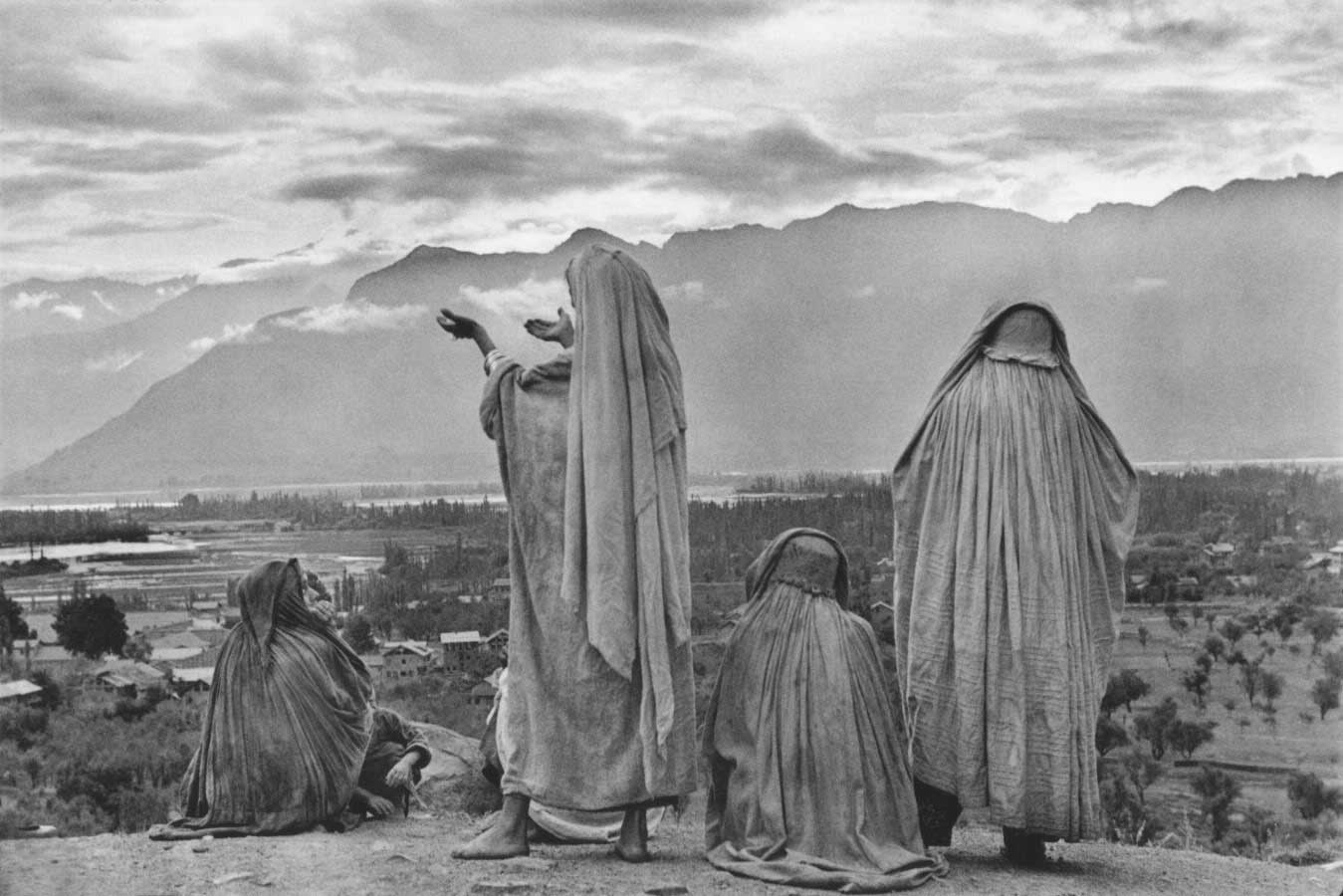 A major turning point for Cartier-Bresson was a meeting with Hungarian photography Robert Capa who advised him to focus on photojournalism. As fascism rose in Europe during the period leading to WWII, Cartier-Bresson was highly motivated to cover stories and take commissions from newspapers. During WWII, Cartier-Bresson was taken prisoner for three years in Germany and escaped on his third attempt. He returned to France and created a film entitled The Return that described the life of POWs after the war. In 1947 Cartier-Bresson was given a one man exhibition at New York's MOMA, a show conceived years prior when people assumed he had perished as a POW. It was during this period when Cartier-Bresson, along with Robert Capa, David Seymour, George Rodge and William Vandivert founded Magnum, a world-class photo agency that continues to operate to this day.
1952 marked a big year for Cartier-Bresson. In that year, his landmark monograph, The Decisive Moment, was first published. That title remains a term that has been associated with him ever since: the precise moment in which one could capture the significance of a particular scene mixed with the perfect composition to make a great image. The book includes over one hundred of his best images perfectly sequenced along with his philosophical theories on photography and is still one of the most highly-regarded books on photography to this day.
From 1952 on, Cartier-Bresson's path was set: he traveled for decades from France, to the US, Mexico, China and Southeast Asia, photographing for major publications. Although most of his renowned photographs are of everyday "street" scenes, his archive covers many of the twentieth-century's most historic events, including the moments shortly before Mahatma Ghandi was assassinated followed by his funeral, the Spanish Civil War, the communist takeover in China and he had the access to make portraits of some of the most significant people of the time from artists to politicians.
In the 1970's, Cartier-Bresson came to distance himself from Magnum and returned to his original love; drawing and painting. He felt that he had done all he could with the camera, and took photos much less frequently than he had over the decades before. In 2003 Cartier-Bresson, along with his wife and daughter, established Fondation Henri Cartier-Bresson to preserve his vast archive. He passed away in 2004 in France leaving behind an incredible photography legacy and major contribution to the world.
Henri Cartier-Bresson continues through March 31, 2017. There will be three books available for sale during the exhibition: The Decisive Moment (steidl), Aperture Masters of Photography: Henri Cartier-Bresson (Aperture), Henri Cartier-Bresson, The Minds Eye: Writings on Photography and Photographers (Aperture).
Leica Store San Francisco
January 18, 2017 through March 31, 2017
463 Bush St, San Francisco, CA, United States