My work is rooted in the serenity I find in the sinuous elegance of organic forms. I'm transfixed and transformed in the art of capturing the stillness of the suspended movement of light and compelled to preserve the visual poetry of these fleeting moments of vanishing beauty in our vulnerable environment.
I photograph intuitively – what I feel, as much as what I see. Informed by a background in painting, art history and design, I layered oils on silver gelatin prints in the '80s and '90s to find balance between the real and the imagined. My images are now layered digitally with color and texture, often altered within the edition, honoring the inconsistency. Printed on translucent vellum or kozo, these ethereal impressions are illuminated with white gold, moon gold, silver or 24k gold on verso, creating a luminosity that varies as the viewer's position and ambient light transition. My process infuses the artist's hand and suffuses the treasured subjects with the implied spirituality and sanctity of the precious metals – insuring each print is a unique object of reverence. The 'States of Grace' series has evolved organically into series within series that can be curated by subject, feeling or treatment.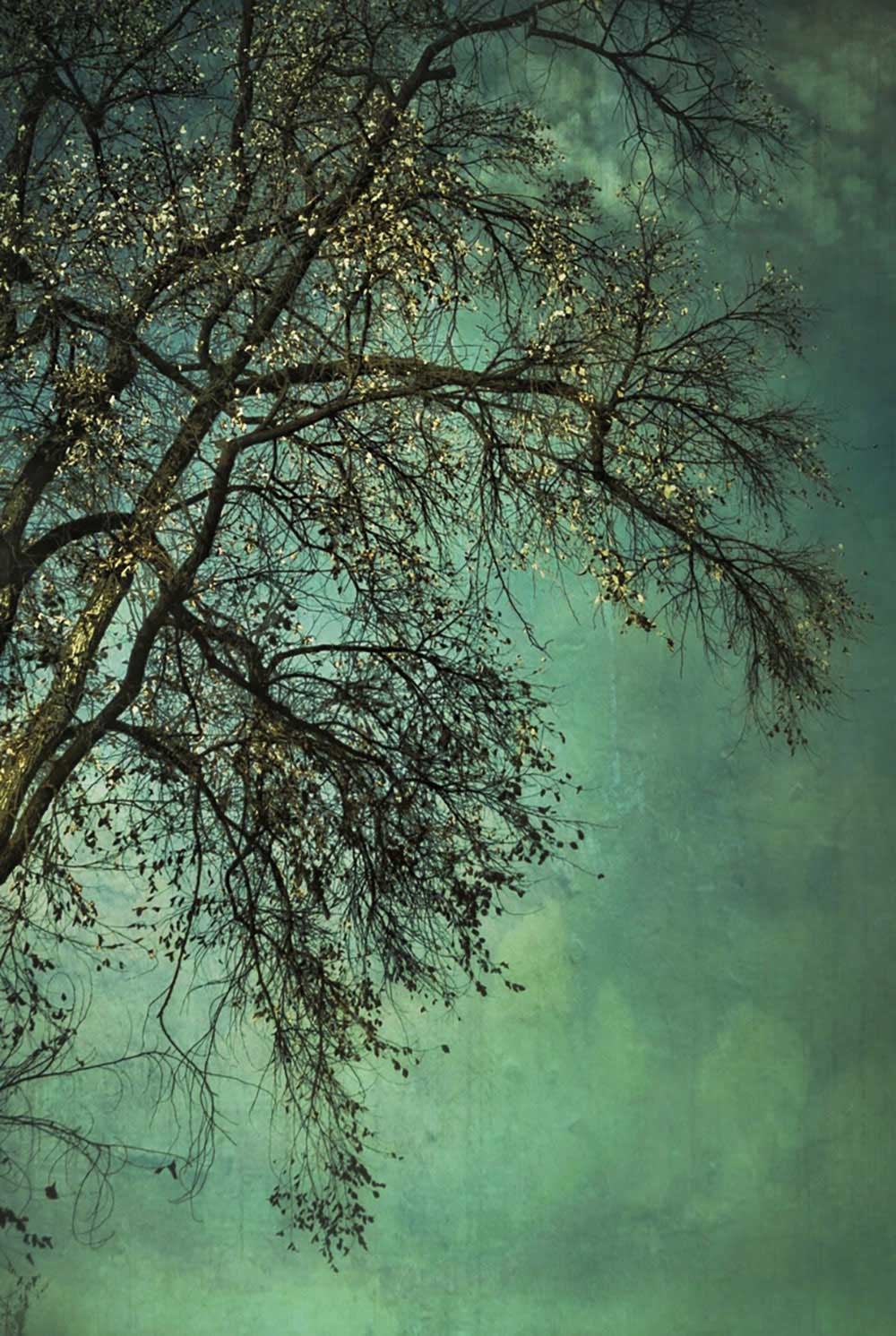 About Wendi Schneider
Wendi Schneider is a Denver-based visual artist illuminating impressions of grace in the natural world with photography and precious metals. Drawn to the serenity she finds in elegant organic forms, she preserves vanishing moments of beauty in our vulnerable environment. Born in Memphis, TN in 1955, Schneider holds an AA in Art History from Stephens College and a BA in Painting from Newcomb College at Tulane. She turned to photography in the early '80s to reference models for paintings. Mesmerized by the alchemy of the darkroom, yet missing the sensuousness of oils, she layered glazes on her prints to create a heightened reality.
After re-creating the 1901 Picayune's Creole Cook Book for The Times-Picayune newspaper, Schneider moved to New York, where she photographed for book covers and Victoria Magazine, continuing to create her fine artwork. She moved to Denver in 1994, later sidelining her fine art practice while raising her son and working in photography, art direction, and design.Inspired to return to fine art photography in 2010, she soon began her ongoing series States of Grace, engaging digital to capture, layer and print her images, then applying thin sheets of golds or silver on verso to infuse the artist's hand and suffuse the treasured subjects with the spirituality and sanctity of the precious metals, insuring each print is a unique object of reverence.
Schneider's photographs are held in permanent collections at The New Orleans Museum of Art, The Memphis Brooks Museum, The Auburn University Library Collection, The Center for Creative Photography, The Robert Bruce Collection, and The Try-Me Collection, among others, and numerous private collections. Her work has been exhibited in solo shows at A Gallery For Fine Photography, Catherine Couturier Gallery, The Griffin Museum of Photography, Galeria Photographic, The Southeast Center For Photography, A Smith Gallery, and The Gallery at Mr. Pool, and extensively in group exhibits worldwide include AIPAD, Art Basel, Candela, Panopticon, and The Berlin and Barcelona Foto Biennales.
Schneider is represented by A Gallery For Fine Photography in New Orleans, Catherine Couturier Gallery in Houston, and Galeria PhotoGraphic in San Miguel de Allende, Mexico. She has juried exhibits for A Smith Gallery, Robert Anderson Gallery, Darkroom Gallery and is developing curatorial projects. Schneider sits on the executive board of the Colorado Photographic Arts Center. [Official Website]