Lost in the mountains latent echo, in its overwhelming vastness and  on the cold peaks covered by ice and snow, where the spirit flows like  water into the rocks and releases from the imposed prison…
It is  maybe there where we revive and where our smallness to the world  make us remember what is our real place and that things we are an  immanent part of. It is in the journey to the clouds, on its ephemeral  beauty, on its forms and elegance where I find the harmony that  caresses the hills, plays with textures on the stone, with light on  valleys and lakes reflections. It is in the lush woods and its paths, it's  in its darkness, where I find the mystery that fuels my curiosity. In the  freefall of a cascade, in its sober roar turned into white silk….It is  there where I find the real silence, where I find the everlasting truth.  It is in the twisted trunk of a tree asleep in the middle of a steppe, in  its centenary loneliness, it is in memory of a thousand twilights where  I find wisdom.
I am a traveler, an explorer of world looking for an essence, for a meaning, for himself. Is my camera which reflects  that journey, that searching of the essence that binds us to the world, to nature, to air. I think that real freedom is  not getting where we propose, but starting a journey without setting a destination.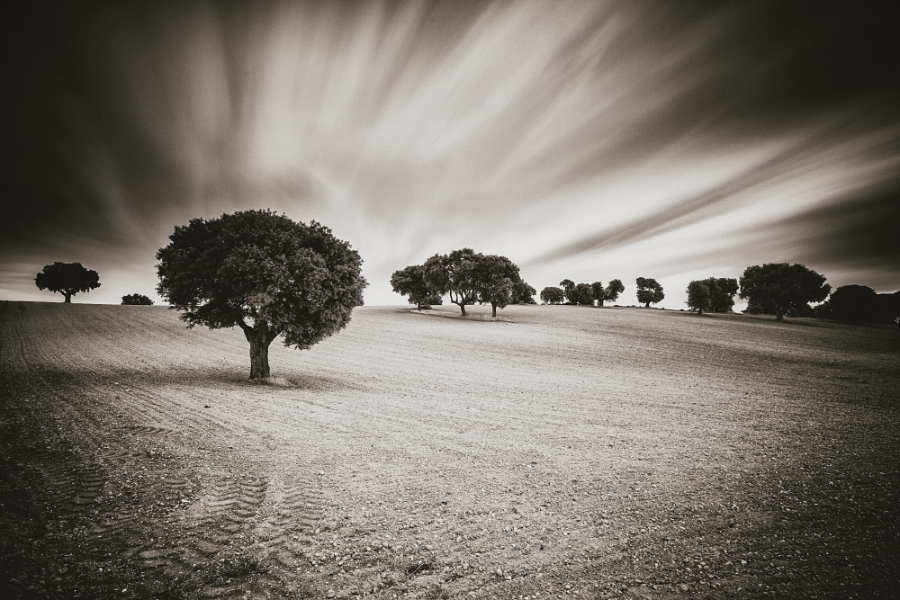 I was born in Zamora in 1985, a small town in west Spain. Since I was  young I have always worked at my family business, where I keep on  working. My passion for photography started at the age of 19, when  my mother gave me my first reflex camera. Until that day, I had never  been in touch with the world of photography, and all was new and  complicated for me. Curiosity and dedication soon turned into not  only passion but also a way to, little by little, capture what my eyes  where seeing and what my heart was feeling. I was a self-learner  inspired in several occasions by great photographers such as Ansel  Adams or Michael Kenna, and other times premeditated or just  coincidence. I mainly look for craggy mountainous landscapes like the  ones you find at Picos de Europa National Park (Spain), place where I  usually get lost into .It has an incredible wild beauty. I adore woods  natural textures and rocks in my images, and I think they are a distinctive part of them, with light games created by clouds on valleys and mist's mystery into the peaks. At present,  I work with digital reflex cameras and Lee filters to give effect to my images, totally black and white with palladium,  platinum and silver tones for each image according to my own opinion. [Official Website]