The silent power of architecture: an architecture that has the task of enhancing the empty space.
; to bring it to a lexical sobriety, to an absence of structural noise, the stylistic redundancy, is rendered almost unrecognizable in his estrangement from any visual noise and everything that belongs to reality, it is cleaned and stripped of any contextual track and excess form.
Thus stripped, this architecture appears "not deafening" and "tending to the silent", illuminated by the light of heaven, which becomes an aseptic background and represents the silence and contextualization in these images out of time.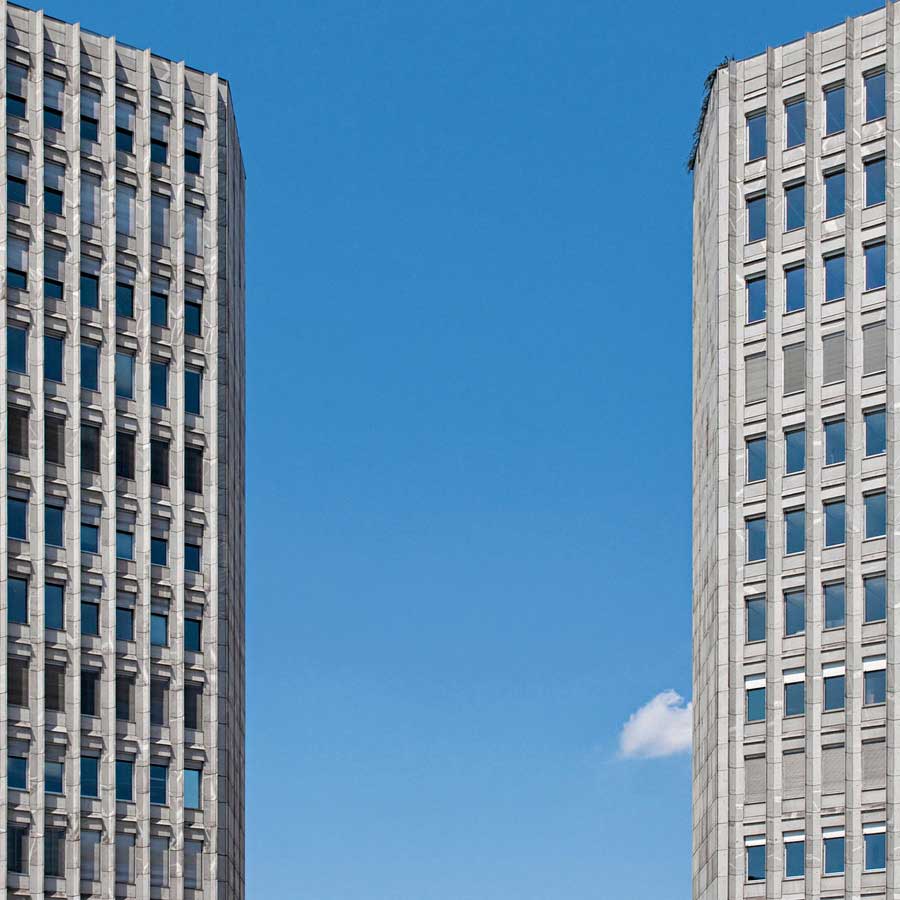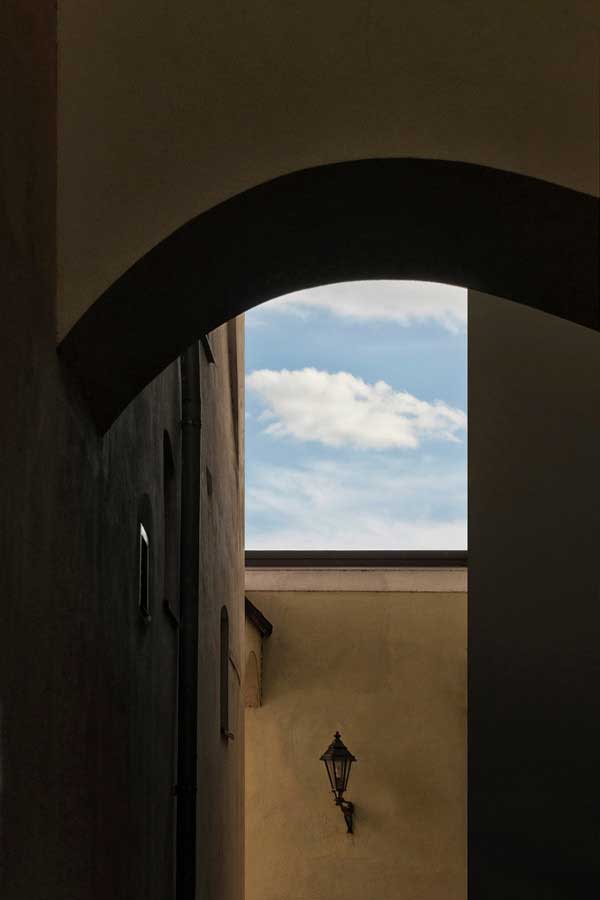 About Lorenzo Linthout
Lorenzo Linthout born in 1974 in Verona (Italy), the city where he lives; he is an architect. It prefers the theme of urban-street which, combined with ongoing question of the relationship between lack of communication and urban areas, between man and architecture, between the higher nature of reality and the loneliness of the subject -themes believes that ubiquitous of this century- tries to photograph them through metaphysical images.
Lorenzo Linthout born in 1974 in Verona (Italy), the city where he lives; he is an architect. In recent years he has exhibited in exhibitions in San Michele (Torino), Fubine (Alessandria), Milano, Gorgonzola (Milano), Genova, Camogli (Genova), Verona, Isola della Scala (Verona), Villafranca (Verona), Mussolente (Vicenza), Belluno, Ronchi dei Legionari (Gorizia), Trieste, Brescia, Sirmione (Brescia), Castiglione delle Stiviere (Mantova), Castelgoffredo (Mantova), Ponti sul Mincio (Mantova), Ostellato (Ferrara), Comacchio (Ferrara), Mesola (Ferrara), Argenta (Ferrara), Sant'Alberto (Ravenna), Forlì, Forlimpopoli (Forlì-Cesena), Teodorano Meldola (Forlì-Cesena), Firenze, Lucca, Livorno, Pergine Valdarno (Arezzo), Citerna (Perugia), San Benedetto del Tronto (Ascoli Piceno), Roma, Ceccano (Frosinone), Latina, Potecagnano Faiano (Salerno), Angri (Salerno), Bari, Matera, Marineo (Palermo), Riposto (Catania), Giarre (Catania), London (United Kingdom), Lausanne (Switzerland), Luxembourg (Grousherzogdem Lëtzebuerg), Hamburg (Germany), Krakow (Poland), Paris (France), Gyor (Hungary), Budapest (Hungary), Postojna (Republika Slovenija), Rijeka (Republika Hrvatska), Podgorica (Republika Hrvatska) and Berat (Shqiperia). [Official Website]