Nelson "La Maldad" Manchego has created a warm and educational atmosphere within a hollow shell of a space.
San Andrés Island, one of the lesser known Caribbean Islands, is geographically closer to Nicaragua, yet politically part of Colombia. It is an idyllic a spot as you'll find with its white sandy beaches, coral reefs and laid-back charm.
The inhabitants here pay very little or no tax, and there is no duty on goods either. As such, the vast majority of the island's income is generated by tourism. Heavy reliance on one thing often means that when projections are not met, investments in infrastructure are often slowed or pulled completely. As a result of this, in San Andrés it has given rise to a huge number of empty and abandoned spaces — often empty carcasses of buildings that were never finished.
Nelson Antonio "La Maldad" Manchego Sierra returned to San Andrés after a successful professional boxing career in the United States and Europe with a view to opening a free-to-all boxing gym to train local kids on the island. The building that now houses El Gimnasio Hermanos Manchego was originally filled with squatters and drug-addicts. Moving them on, Nelson and a group of those closest to him cleaned out the space and lobbied local businesses and his contacts from his boxing career to garner equipment with which to open his gym. Cement, wood, punchbags, gloves, ropes and the like. Despite the generous donations, the space is still very basic. There is no inside lighting, the floor often floods and the excess must be swept out of the building.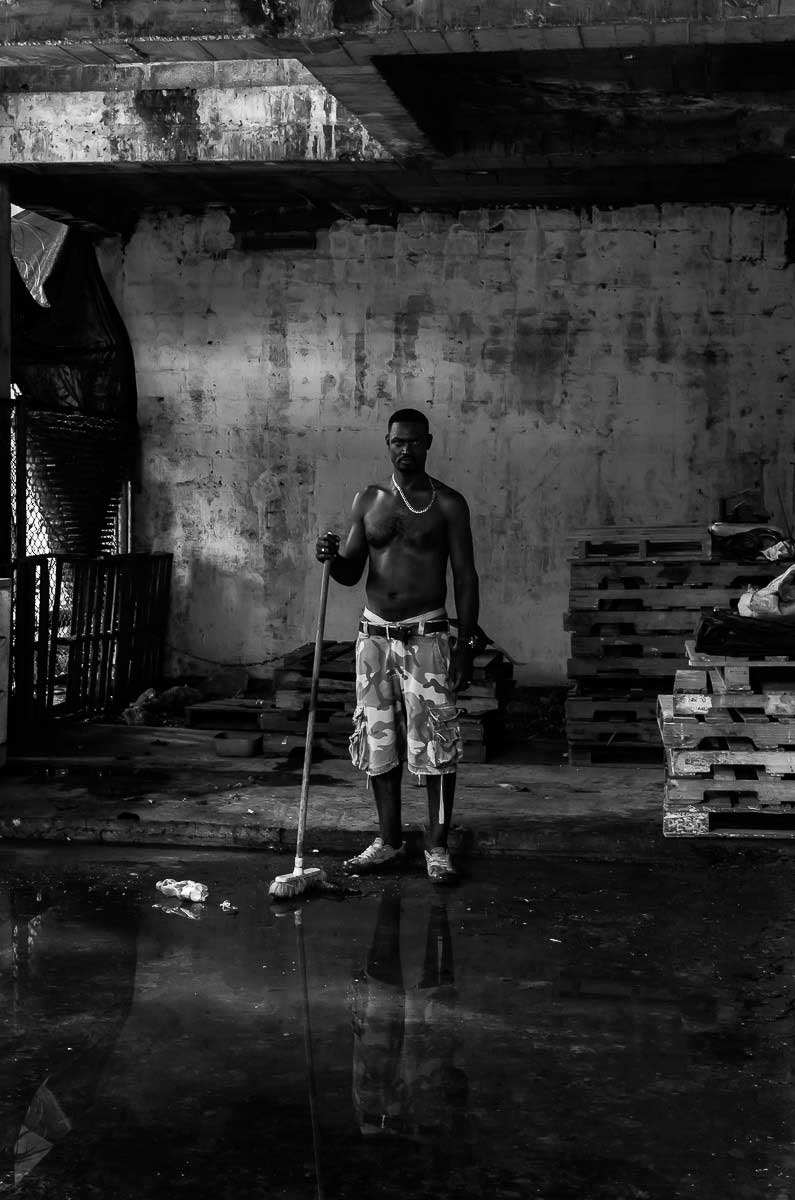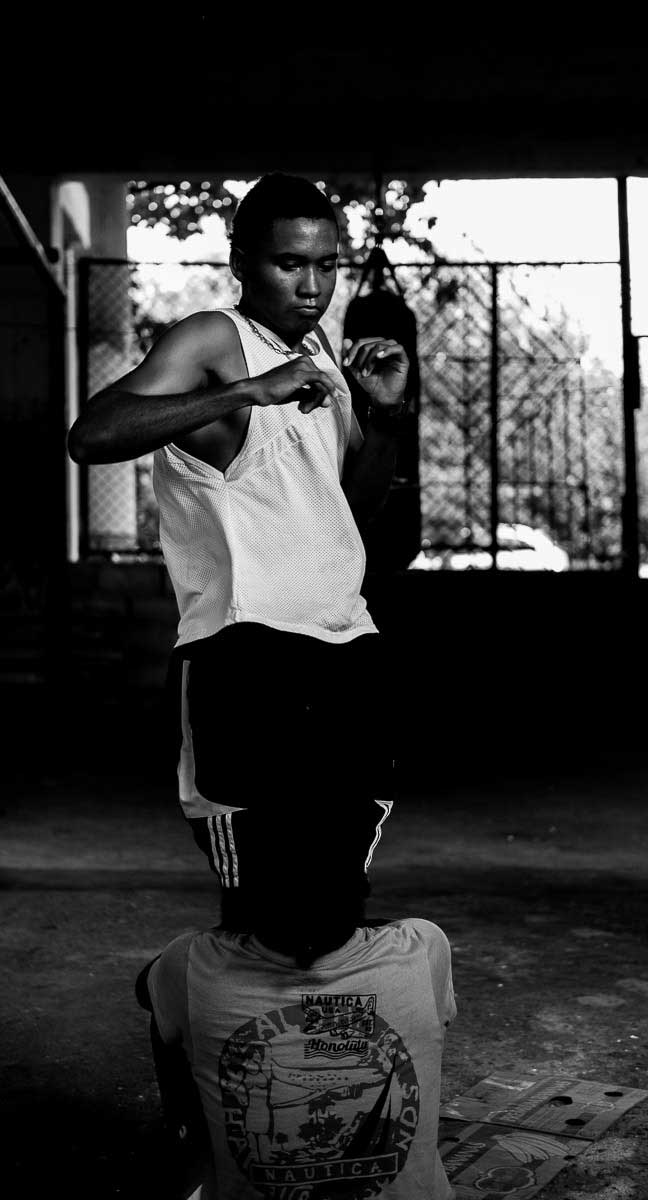 Nelson was known as "La Maldad" from a young age. It was a moniker given to him by his friends because he never shied away from conflict. Telling this tale with an menacing glint in his eye, he describes an altercation where after punching one guy a number of times, he then proceeded to beat him with a stick, and henceforward "The Evil One" was born.
Colombia has a rich boxing history. Not quite as illustrious as their Cuban neighbours, but a proud history nonetheless. In the most recent Olympics, Ingrit Valencia won bronze in the Women's Flyweight, and Yuberjén Martínez won silver in the Men's Flyweight, with Ceiber Ávila reaching the quarter finals. Considering the fact that Colombia only sent five boxers to the finals in Rio, and in a country where the overwhelming sporting focuses are football and cycling, that is a truly excellent achievement.
San Andrés is a sweaty place — the humidity is frequently somewhere between 75-85%. With the temperature always hovering around 30° celsius (86° fahrenheit), and often very little wind, there is little respite from the heat. Training in these sorts of conditions is not for the faint-hearted.
Nelson has about fifteen students, aged from about 10 and upwards. Eulogising about his students with a rare passion, he describes how every day turns out differently. Some come once and never return, others are more dedicated and come most days. He believes that five or six have the quality to turn the sport into a profession and from watching some, I can't say that I disagree. Here, there's a level of professionalism I've rarely associated with adolescents.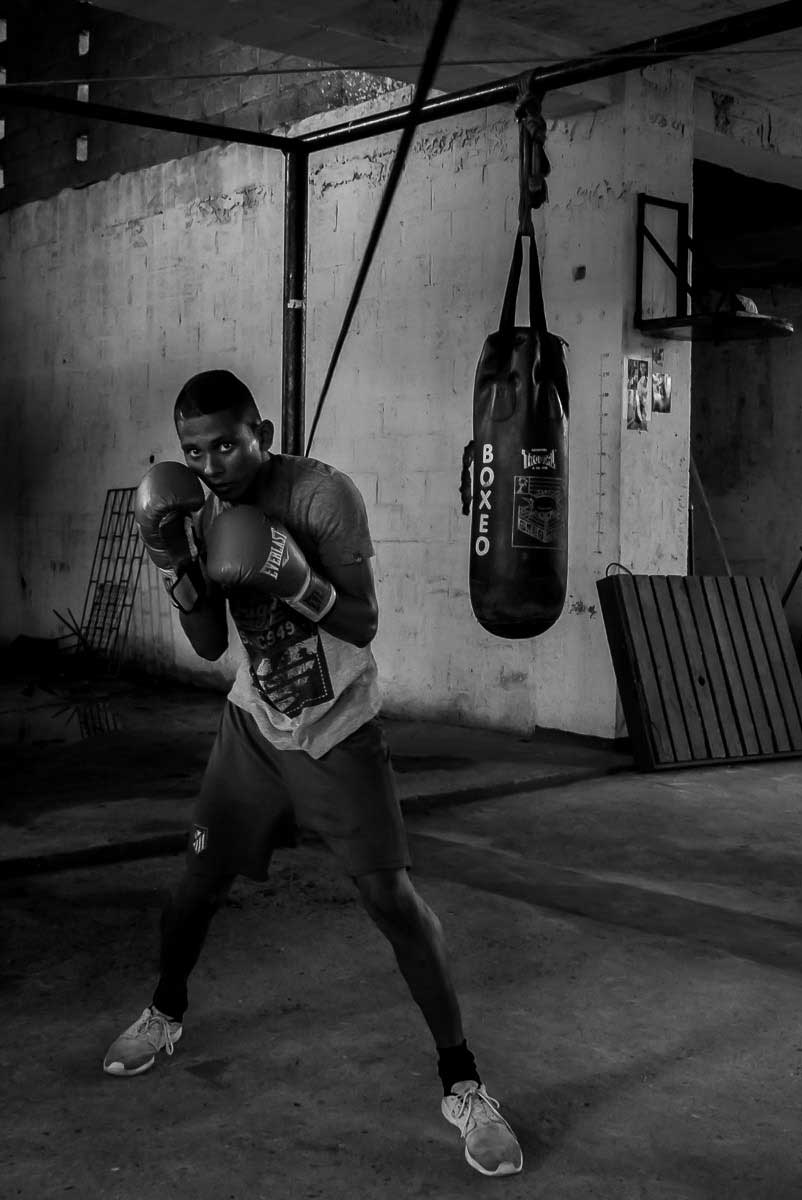 There is very little employment on the island besides construction and hotel work, so in a lot of ways Nelson's students are fighting to get off the island to fulfil their talent. Nelson estimates the approximate peak shelf-life for a professional boxer is around about 5 years, which would make it one of the shortest sporting windows in any sport. As such, these students are racing against time to attract sponsorship and fight in rings with greater financial gain.
Nelson's gym is the only of its kind on the island. Not only does he provide his time and expertise free-of-charge, but he has also managed to secure enough sponsorship that he feeds his students after every training session. They sit around on the few plastic and office chairs lying around the gym and talk about the sport. In a lot of ways Nelson has created a family whereby his students not only learn a valuable profession but it also keeps them out of trouble and away from nefarious lifestyles.
Sadly, there is a looming horizon in which the building may be taken away from Nelson to build a financial centre. Despite having the support of the new pro-sports Governor Ronald Housni Jaller, Nelson says he doesn't know what's going to happen to the gym as it stands. Yet, with the myriad of abandoned buildings on the island he is confident that there will be alternative spaces. One just hopes that the hiatus in between finding another space and its opening is short and does not disrupt the family that has been created here. [Official Website]