COCO PR & Communications is a boutique PR agency that specializes in providing unique communication solutions for PR campaigns for both established and emerging companies: travel, fashion and art are just some of brands that we niche in.
A strong believer in long-lasting partnerships, we dedicate personal attention and tai- lored strategies to our clients to effectively increase exposure and build brand awa- reness. We are a team of highly driven individuals who love and are passionate in all that we do.[COCO PR Communications]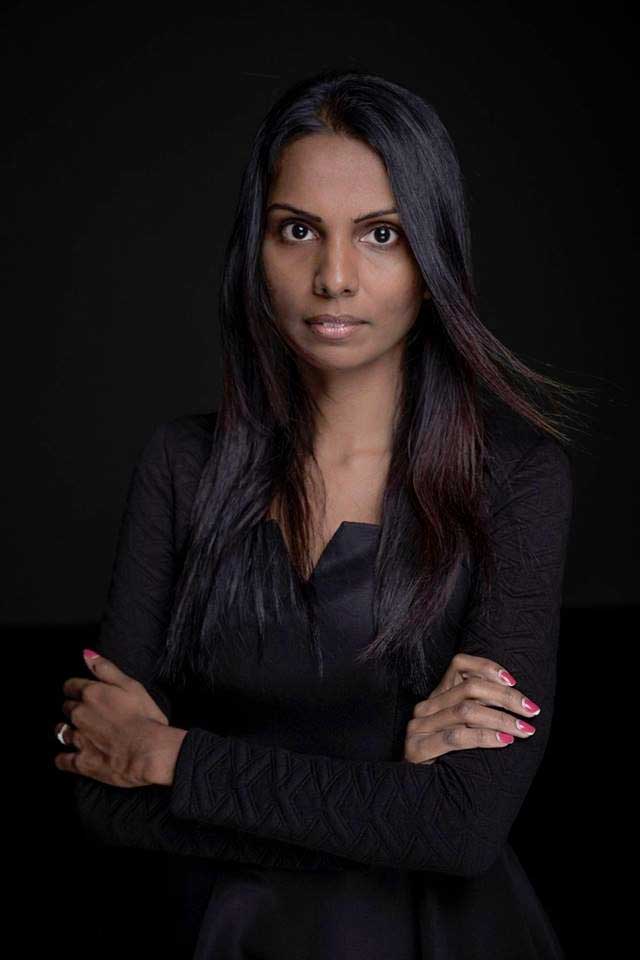 Can you please introduce yourself for those who don't know?
With her background in luxury hospitality and lifestyle, Shanthi Jeuland possesses a wide range of expertise, with six years of combined experience in public relation agencies and in-house marketing and communication departments. She has handled a wide variety of accounts, from luxury lifestyle and hospitality, to entertainment and tech start-ups.
Having established and maintained working relationships with regional journalists and editors from top-tier trade, lifestyle media and freelancers in the Asia-Pacific region, Shanthi has a strong track-record in garnering coverage for her clients across all media outlets, both online and in print, and in traditional and new media.
She has secured coverage for her clients in established titles such as Wallpaper, CondeNast Traveller, the Telegraph, CNN Traveller and Travel + Leisure. She has also secured interview opportunities for her clients' key spokesperson that in turn translated into quality coverage.
As a testament to her consulting expertise, having worked with luxury lifestyle clients within the travel, hospitality, auctions, entertainment, fashion, startup, food and beverage markets, Shanthi leverages her extensive experience and insider knowledge about the relevant markets to provide her clients' with advice tailored to their business needs.
Could you tell me a little bit about the COCO PR Communications?
COCO PR & Communications is a boutique PR agency offering consultation services to luxury and lifestyle clients within the travel, hospitality, auctions, entertainment, fashion, startup, food and beverage markets in Singapore and Asia. The agency was founded by Shanthi Regupathy in September 2016, with 8 years of extensive experience from the markets mentioned.
COCO PR & Communications prides itself on going the extra mile to meet the needs of each client. In addition, the agency creates a bespoke approach for each client depending on their requests. The agency does not practice a one-size-fits-all approach but instead tailors their consultancy services according to the needs of their clients' business.
What motivated you founder COCO PR Communications?
Having established very good relationships with the media and clients during my many years of working in other agencies, I decided to take the plunge and set up my own PR agency. Initially, the thought of starting my own agency was nerve-wracking but looking back, I have no regrets and as I type this today, I cannot imagine doing anything else.
Passion is a very strong motivating factor that has sustained me to this day. I am passionate about the clients that I work with and I want to prove that while venturing out on your own may not be easy, with hard work and determination, it is possible. Today, I am grateful for taking the plunge to leave my comfort zone and build a business that I am passionate about.
What is the secret of making a agency successful?
First off, it is important to be passionate about each of your client's industries. Next, it is important to keep updated on developments within the PR industry while gaining as much experience as possible. Developing the growth of your business is also vital. As an employer, it is important to take good care of your employees as well as to find the right staff to grow the business. While it may seem taxing at times, it is also important to be willing to go the extra mile to meet the needs of your client. This can make the difference for your client. Lastly, networking is a fundamental aspect of the PR business and as such, this involves going out there and making your presence known.
Could you tell me a little bit about the team that stands behind it?
Each client has a junior account executive that is supported by a manager and an account director (which is myself). We work as a team and take pride in always been there for our client. For example, even though a team member may not be working regularly on a certain client's account, they are always willing to help out when the need arises.
We work in an open-concept environment. We are a small team and we all work well together. Everyone is always available to help when needed. We also make sure that we have time for team bonding by going for drinks together or dining for lunch or even grabbing a piece of desert during our peak/off-peak season. I believe team bonding is important.
What advice would you like to offer other artists that might help them learn to better promote their work?
It is definitely important for artists, looking to promote their work, to identify a suitable PR agency that will be able to understand their needs and objectives. In addition, communication is key and being able to relate to each other is fundamental.
Looking towards the future, how do you see photo agencies in general and COCO PR Specifically
Most photo agencies have transitioned to using photos as ways to create meaningful relationships. For example, professional photographers use photos they took to connect with potential clients. In turn, potential clients can appreciate the photographs either by visiting the photographer's portfolio or Instagram, and if the clients' like what they see, they would then proceed to hire the photographer for a photoshoot. This also applies to hobbyist photographers who may choose to utilise photographs to connect with their audience as a way to make a living or simply to hone their craft.
Things will change and we cannot be resistant to change no matter how much today's world benefits us. This is similar to what every artist or business faces: the services rendered today will not be relevant in the years to come and may eventually become obsolete. We can choose to be upset with this fact or understand it is inevitable and continue to adapt.
How would you sum up contemporary photography?
Contemporary photography is a poignant illustration of our society today. Photography, similar to our society, changes and adapts to time and period. All forms of art evolve over time in relation to society. To a certain extent, photography is symbolic and representative of our cultures values and beliefs. For example, photographs that feature perfect exposure and centered in-focus subjects coupled with an attention to detail are definitive of a certain artistic generation. Today, the type of photography that is celebrated by popular culture recognises a different blend of photography i.e. blurred focus, off-center composition, imbalanced exposures and shifting lighting. According to past generations, this may be deemed as 'unacceptable' form of photography. In sum, contemporary photography entails accepting the natural progression of society and art together, recognising that the old must change and adapt to the new influences in society.
What has been the biggest challenge you´ve face running COCO PR Communications?
While it has been a challenge at times to identify and hire the right staff/employee to support and grow the business, it has proven that it pays to hire employees with the appropriate skillset that best fits the culture of the business. One of the great things about PR is being able to work with a team. For example, team members provide spontaneous brainstorming sessions, an extra pair of eyes on a press release, as well as assist in the pitching and following up with the media.
However, when I first started out, it was just myself. As such, I had to learn to be honest with myself and assess the most efficient way to function as a one-person team. Initially, it was tough for I was caught off-guard with the transition from the hustle and bustle of a busy office to the quiet and tranquil office setting that I found myself in. But I took it all in my stride and handled all the business matters by myself for the last eight months.
Soon enough, I found myself welcoming new clients on board and most recently hiring more talented and dedicated staff to join me. Somewhere along the way, I learnt to trust myself and adapt to the ever-changing landscape of owning a PR agency.
One piece of advice that I would like to share is to always chase your passion and follow your dream. Yes, you will make tons of mistakes but they will help you grow stronger and understand yourself better. To be honest, I would never change anything about my past, because you need to learn from your mistakes and I strongly believe that it's the best way to learn and never have any regrets.
Are there any future projects you are excited about and would like to share with us
Our agency is constantly growing and we are excited about any new clients who are interested to work with us. Ultimately, COCO PR Communications is also looking to specialise in the luxury, hospitality, travel, tourism, fashion, entertainment, photography and art & culture industries.