Ad (65) was born in Rotterdam with his parents and two brothers. When he was around 20 years old, he started hanging out with the 'tough boys'.
There was heroin. He thought: if I get addicted, I'll just stop. But it was good, oh so good. He started using more and more. By the time he found out he was addicted, it was already too late. That was forty years ago.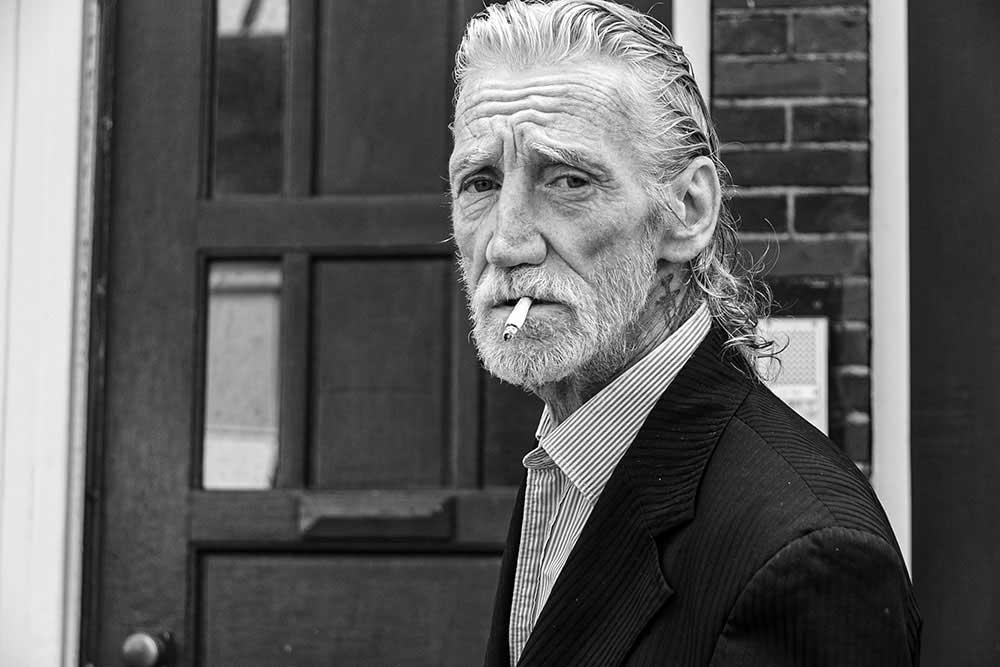 I got to know Ad in the park in Amsterdam and was immediately curious about what his life would look like, perhaps because of his charming and open appearance. I walked up to him and said I would like to get to know him and photograph him. 
Ad's days all look more or less the same. He wakes up in the afternoon and smokes heroin to feel better. In the evening Ankie comes by, an alcoholic friend from the neighborhood, or else he goes to his drinking friends in the parc. Sometimes he does nothing at all, except watch a movie.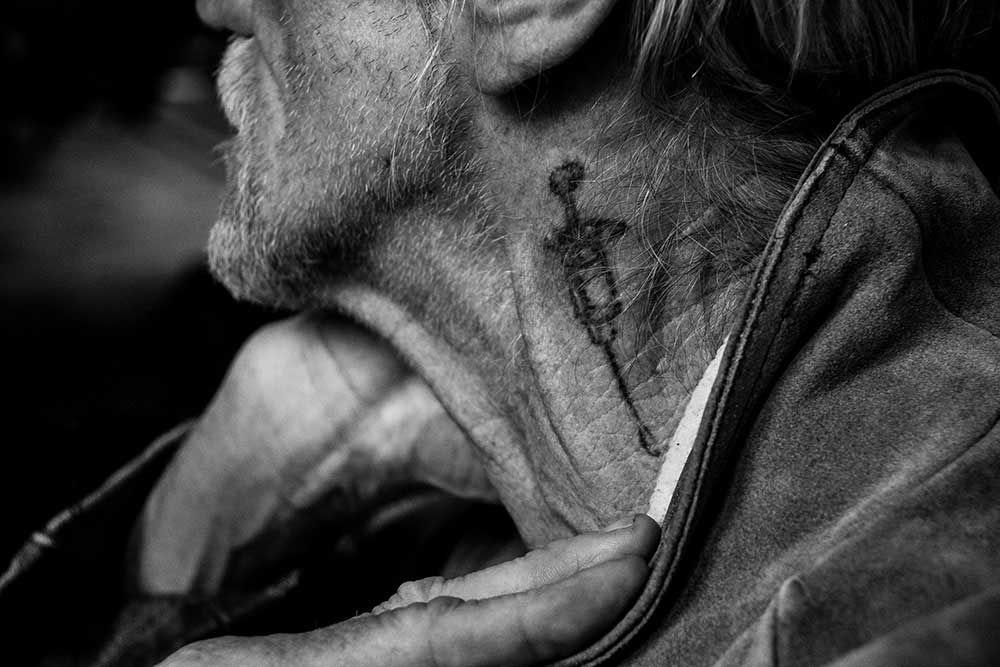 Now that Ad is getting older, he thinks more about his life. He is afraid that his memory will deteriorate further. And what's left of him then? The more he uses, the more passive he becomes. Although his memory troubles him, Ad hardly looks ahead; he lives from day to day. Sometimes he thinks, fine if I die tomorrow. But, he thinks, I have no legacy. Except: "Ad was a junkie." He wanted to get more out of life. If he'd spent a quarter of the time he spent on dope and booze in college, he'd have been a graduate like his brother.
Ad still has a small glimmer of hope that something special will happen. He regularly mentions that he wants to be on stage as a stand up comedian one day. [This series was published in the newspaper of Amsterdam, Het Parool]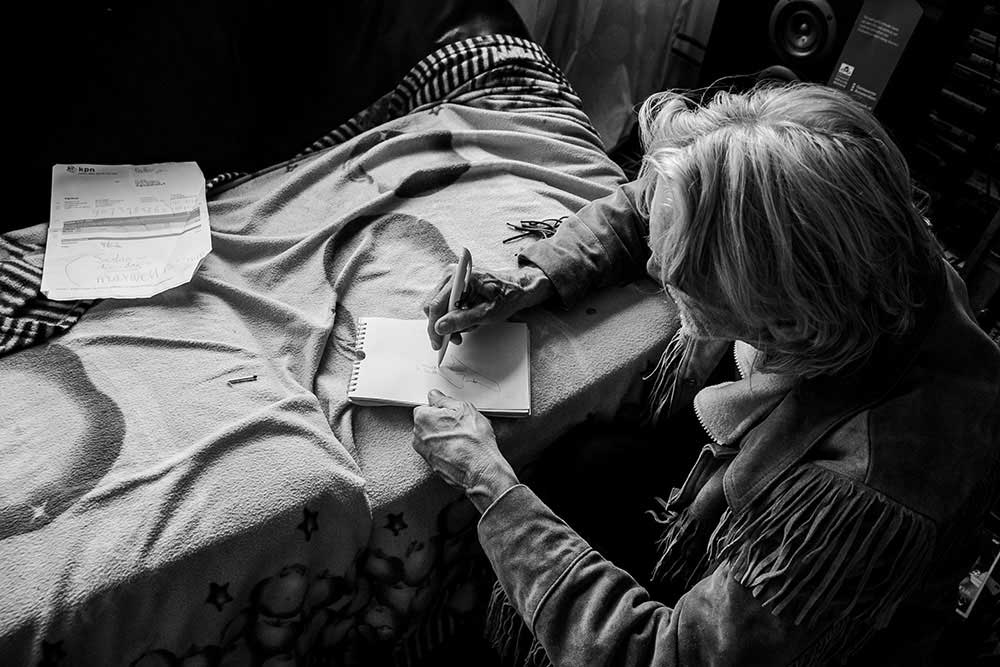 About Saskia van den Boom
Photography is a for Saskia van den Boom a way to tell personal stories. Stories that often touch on broader themes such as loneliness, love and addiction. She photographs to broaden her own view and to learn from other peoples live. The camera is a tool to get to know the other. With the photos she wants to give the viewer insight into the lives of others and show what connects us. Her photos feel intimate and pure and often have a raw edge. Saskia's portraits and social reports are used for publications in newspapers and magazines. She was selected and on the cover of Gup New Talent 2022. Besides her work as a photographer, she works as a press officer at OLVG, the city hospital of Amsterdam. [Official Website]