The project focusses on the mother archetype. Starting with the closest references, the work explores certain gestures, postures and movements with reference to a time and place, characteristics such as proximity to land, strength, endurance and determination.
In a broader sense, 'Saving fire for darker days' also examines the concept of mother as an element, mother-earth, and mother-nature.This project was developed between 2016 and 2017 during the first edition of training Lab Ci.CLO. For 12 months 9 photographers had the opportunity to create a new body of work culminating in an itinerant collective exhibition 'Unity & Division' that will shown in national and international territory until 2018.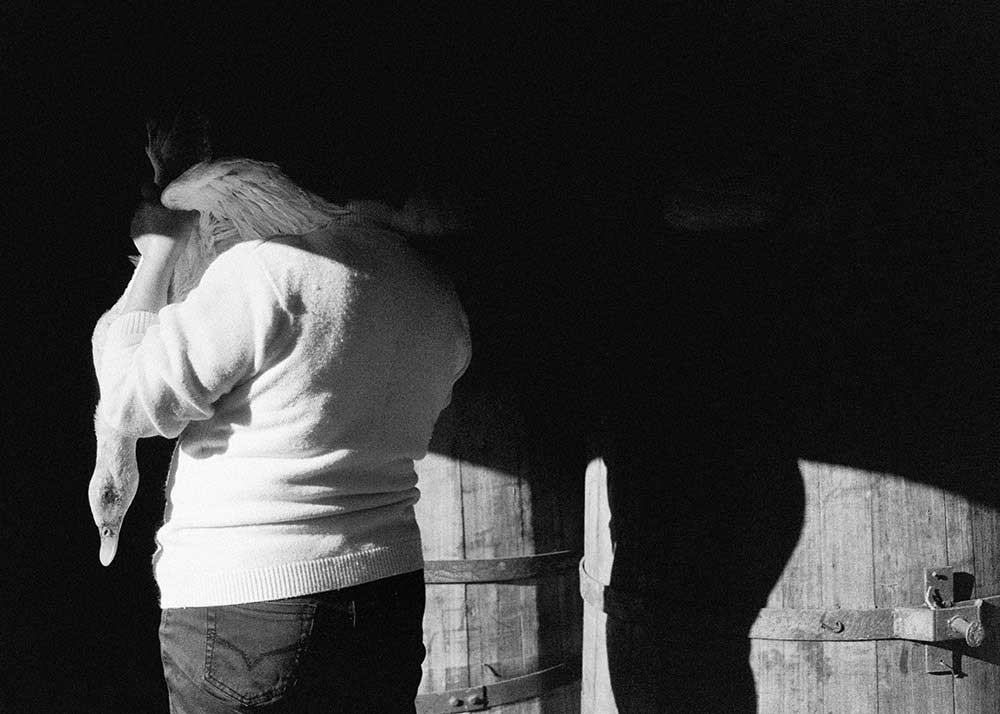 'Saving fire for darker days' was developed, mainly, in a small village in northern Portugal, where the author grew up, with analog negatives. The Maria Oliveira's previous, project 'under the surveillance of ancient animals', was exhibited in FotoRio (Rio de Janeiro), Outono Fotográfico (Ourense), More Than a Gallery  (Paris), within the Talent Scout collective exhibition and in  Espiga – Espaço de Imaginação Gosto e Artes (Porto). In 2011, the exhibition of the work 'seed|sap' was in Casa de Portugal (Macao), A Esmorga (Ourense) and Casa do Professor (Braga).She has participated in the publications A Process, Der Greif Magazine (Germany), Cadernos de Imagens, Cineclube de Guimarães and Revista Golpe D'Asa.
Her work has been published on several online platforms such as Prism Photo Magazine, The Smell of Dust III, Old Magazine, Streit House Space, doc! Photo magazine, Le Journal de la Photographie, Phases Magazine, F-Stop Magazine, Photographic Museum of Humanity, Urbanautica, Unless you will, LensCulture, P3, among others. She was selected for PhotoEspaña Portfolio Review (PHE) in 2016, winner of the Black & White Audiovisual Festival in 2015 and 2007 and of the Portugalidades Award in 2012. Her work is part of the collection of MAR – Rio Art Museum. [Official Website]