Karina Flores (México,1987) photographer who currently resides in Mexico City. 
She completed her studies in "Gimnasio de Arte" (México) and "Grisart, International School of Photography" (Barcelona). Her photography seeks to build a connection between the people who observe at them with the places and shaped objects, in order to generate a pause, a breath. Asia project is a living project. In every new country there will be a different story. [Official Website]
The Guardians of the Palace. Seoul, South Corea.
December 11th, 2013. The winter came with all its fullness, or so she felt it. At Mexico City where Karina is, winters are not that cold, snow is not a word comes across during that time of year, and that's why that winter in South Korea was really cold for her. It was her first time in the Asian continent, the first impression: This is like a video game!
Every time she went out with her camera to explore, she felt that they were different levels she had to conquer to be victorious. Within all that eccentricity, colors and strange symbols, there was, right in the middle of Seoul, a palace that robbed the protagonism of the whole trip. Gyeongbokgung is the main palace in Seoul, more than six hundred years of history were in front of her and having traveled with that snowstorm, dead of cold, made it even more special.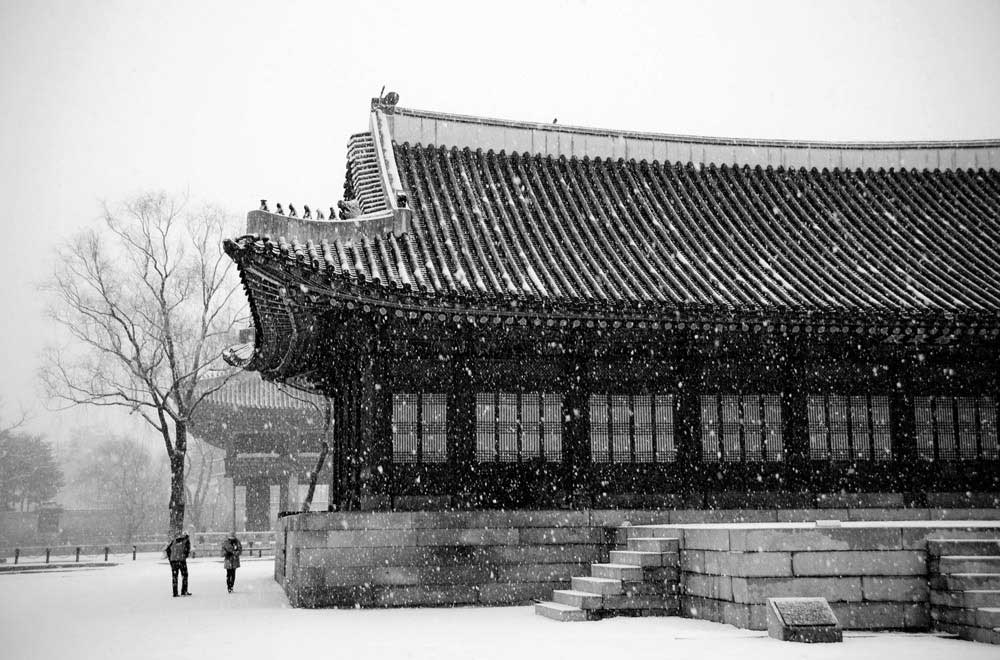 It is difficult to express in words that contrast of images and sensations that she lived at Seoul, but definitely having visited those palaces transported her to its history along with its guardians that made everything more real, it was definitely the end of the video game and where she could realize that she had managed to reach the last level.
People of Light. Siem Reap, Cambodia
What most excited her was to be able to find a little peace by living like those "people of light" that looked far away, but surely would bring the solution and calm to her heavy stressful days.
The truth is that Karina travels without planning; she puts a finger on the map and she lets that destination and her decisions to take her. All she wanted about Cambodia was to search all possible temples and breathe the same air that the monks breathe and look for that thing that makes them so special, like from another planet.
She was prepared physically and mentally , well, maybe not physically, a long sleepless flight and a 13 hours difference made her a little dizzy but with plenty of desire. She was ready to go to Angkor Temples , the guide mentioned that it was forbidden for women to speak directly to the monks, much less to touch them, because they should live away from any luxury or temptation.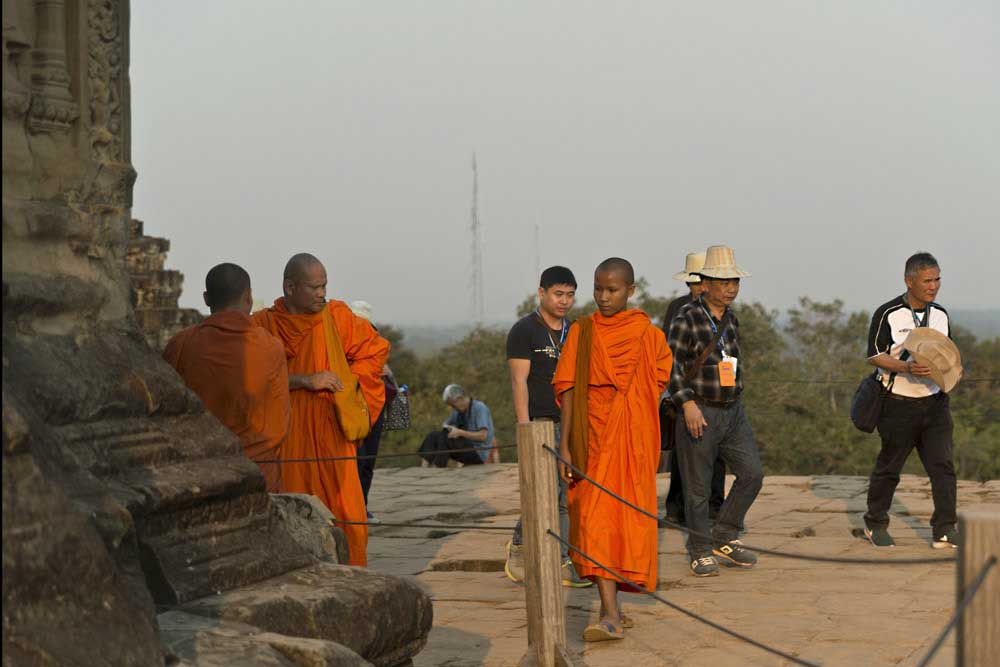 So she only watched them from afar and took pictures of them without interrupting their way. Despite the distance and that there was not a direct encounter, they transmitted her peace, and some of their light entered into her.
Blue and Green. Bali, Indonesia.
The first thing that noticed when she arrived to Bali was the smell, at everywhere the smell of flowers and incense is very present, it is a scent that stays engraved in the mind, in the heart, and permeates the skin. It is the perfect symphony along with the smile of the Balinese, that sincere gesture that makes you feel at home and never want to leave.
Karina's days in Bali were bicolor, everything was blue and green. The beautiful landscapes were present in each of her walks. The temples, the beaches and the rice fields were captured in her photographs, those photographs that seem to emit a delicious aroma.