The new Brazil that is coming up seems intensify past stigmas. The city of Salvador, the land of the "discovering" , still show us the racial segregation, high levels of violence, homophobia, and slums in front of the ocean.
Called  "communities" by the dwellers, the slums are spaces of self-sufficiency and organization (because the government rarely do something to help them). With its own geography and almost a lack of privacy, the Gamboa community  expressed their own logic of commerce and cooperation between the dwellers, a lot of them coming from the Bahian backlands and direct descendants of African slaves. The population of Salvador is 80% black, and is the center of the Brazilian African culture. Nevertheless, Bahia never elected any black state governor. And their politics and business elites are in their majority white. However that tourism promotes the Afro culture, the social and racial inequality remains over than 500 years.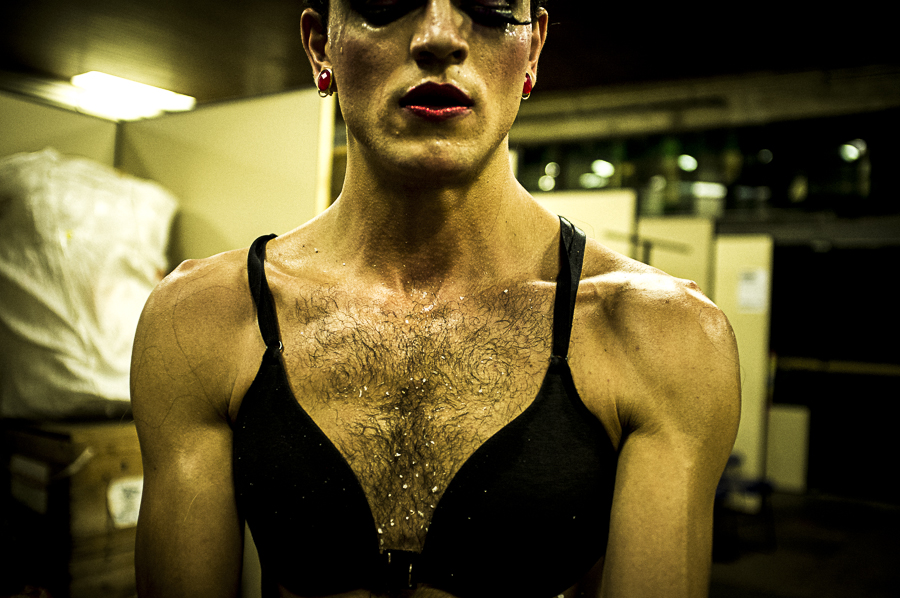 About Vinicius Ferreira
Vinicius Ferreira was born in Brazil, he is journalist graduated in Universidade Positivo and studied documentary in EICTV (Escuela Internacional Del Cine y Television de San Antônio de los Baños de Cuba). Worked how documentary filmmaker and teach communication and video making for teenagers in the suburb of his city in a project leaded by IDDEHA (Institute of Defence of Human Rights). Today, he is a freelancer photographer, realized already works in Cuba, Uruguay, Tunísia and in a big part of Brazil.
"Entre Mar y Tierra" is your biggest photography work, was exposed in the art gallery Ponto de Fuga and published in OLD FOTOGRAFIA magazine and in Jornal Relevo. All in Brazil. How Filmmaker, his documentary "Capitan", realised in Cuba as well, was selected for the festival Fidé Brazil, with exhibitions in Brazil and France and in the TV program "Curta Doc" of Sesctv. Vinicius also directed e produced 4 others documentaries: "Beyond the Darkness", " The Wait for a Decision", "Que Corte Quieres?" film of his graduation on EICTV, and "Article 1". [Official Website]
Legal Note: The photographer attest that have full authorization to give consent to the publication of these photos or project and have the authorization and permissions of third parties. Guarantees that you have all the necessary communications of property and you have obtained all the necessary authorizations for any property, buildings, architecture, structures or sculptures appearing in your photographs.