Three months ago he found in a suitcase he left in Liège, Belgium a dozen of films from 2014.
These 14 photos cover months of travelling and wandering from Lille his hometown to Liege and to Paris and South of France.
For this forgotten serie he used a point-and-shoot film camera and rolls of Ilford Pan 100. He wanted to make his photographic process easier. It was reminding him when he started shooting with a little Nikon camera. He borrowed from his girlfriend 12 years ago. At this time he didn't even know who Cartier-Bresson or Winogrand were ! Using a point-and-shoot camera is really not the same than shooting with a Leica rangefinder camera. You just have to frame and to click the button, no need to think about settings. The only problem is that he missed a lot of photos because of that low-speed film he had chosen. Northern France and Belgium are known to be cloudy yet! The project's name is from one of the first photo he shot: a chalk graffiti on Saint-Lambert Square in Liège. It was written "Les Ruines du Vieux-Monde":
Ruins of the Old World.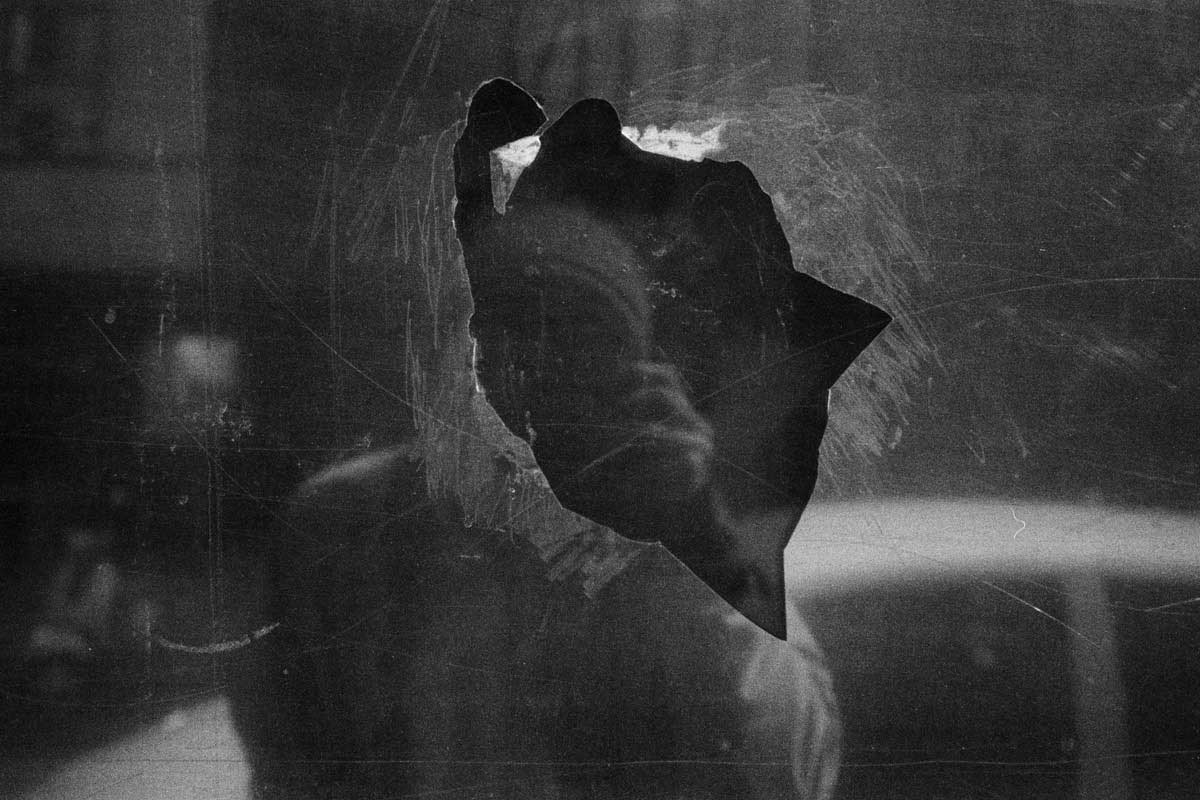 He didn't say "Yeah, let's make a project called Ruins of …". These words stayed on his mind for months and he remembered them when he edited more than 400 pictures he received from his labo. Choice was easy: there was a lot of blurry and totally failed pictures and a lot with friends and party people.
These photos with friends looked like staged portraits and didn't fit the project: it was about street-photography and wandering, it was about loneliness and modern world, it was about himself and the people. Unfortunately this project ends when he broke his camera. Nowadays Nathanaël is still wandering and he is shooting in color.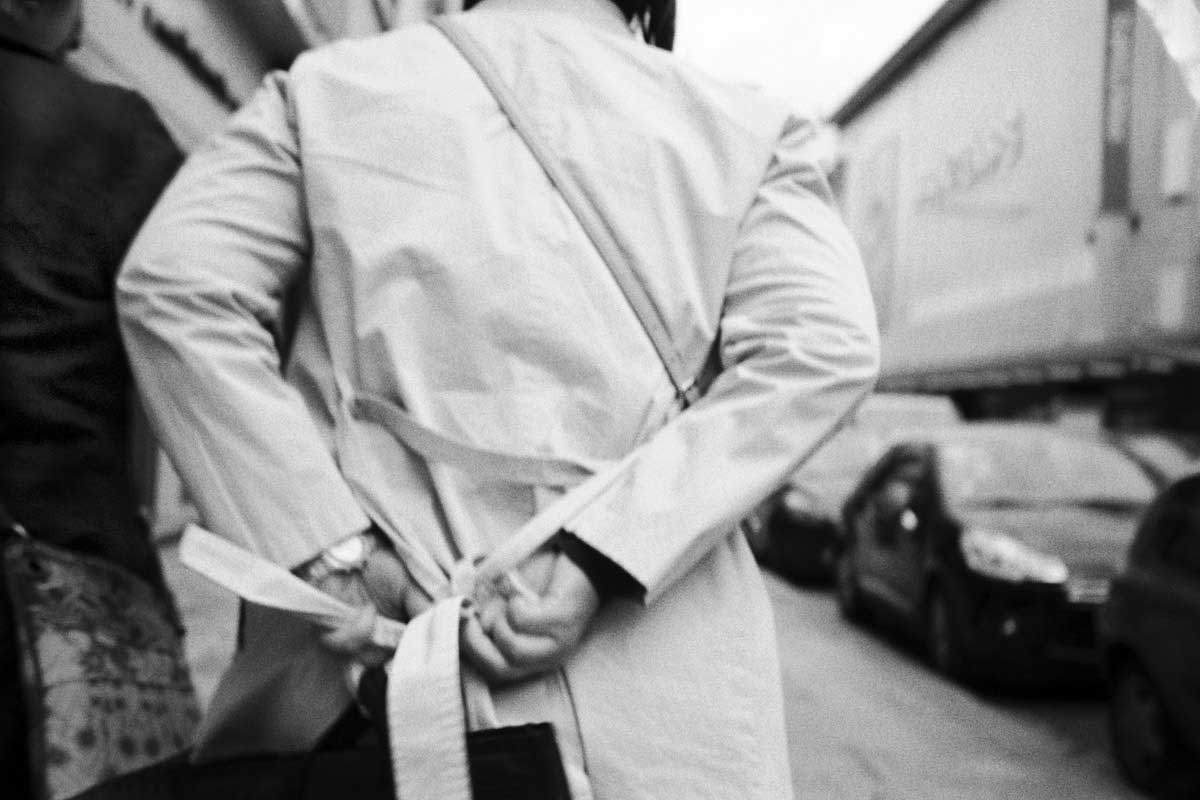 About Nathanaël Fournier
Nathanaël Fournier is a 34 year-old photographer from France. Walking around France, Corsica and Belgium with only one little bag and his dog and his film cameras, he catches moments of everyday life and street scenes. Photography allows him to wander all the day, to meet people in any place, to have a talk with anyone, to loose himself in big cities. It's his best reason for not having a full-time job. He's living in Wanderland… [Official Website]