"The skills i've honed in design have greatly helped my passion for photography, which I have always had an affinity for. Working with many professional photographers over the years has taught me many things as well. I have always been captivated by portraits and fashion, which has become the main focus of my recent photography. In the last few years I have been lucky to have much recognition for my work, and hope this continues and leads to more commissioned work."
Starting his career as an art director, Ian worked through the ranks of various agencies in Toronto, partnering to start up other agencies, and other business ventures – even appearing on Dragon's Den. Now based in Hamilton, Ontario, Ian divides his time with Fashion, Portrait and Wedding Photography and managing his other businesses.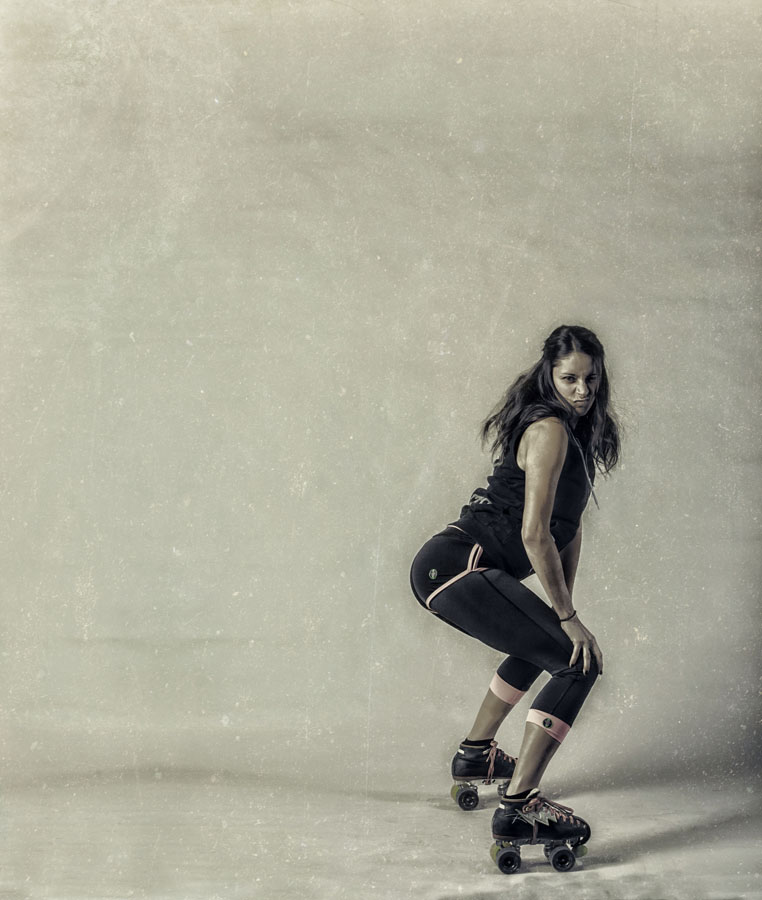 Rollergirls
This project is the first collaboration for ezio+ian, Canadian photographers Ezio Molinari and Ian Ross Pettigrew.
We (as in e+i) actually approached the Toronto Rollerderby League directly, one of our friends is a team member. The girls pretty much were open to any approach from us, they just wanted to look great! It's a tough sport, very physical and fast-paced. The girls (and team coach) wanted to not only look tough and competitive but also keep theirfemininity. We wanted to give the images a gritty and strong presence.
We think the project was a success, and hope to continue the series with more of the Rollerderby teams (very soon). Hopefully one day this may make an awesome book, who knows. As it was the first ever project for ezio+ian we hope it will continue in the future on many new adventures. [Official Website]