"Bronze" is my second series of photographs. It consists of ten portraits depicting imaginary characters. For this series, I was very much inspired by bronze sculptures, especially by bronze busts.
As far back as I can remember, I have always been fascinated by bronzes. A feeling of power and grandness radiates from bronze sculptures, mesmerising those who gaze upon them. Even more than the historical figures they represent, I was very interested in bronze as a material with great aesthetic qualities – a slightly grainy texture and warm tones, close to sepia.
The final result was obtained in post-production since the models did not wear any make-up. This last step was essential in the making of "Bronze". It enabled me to make the models look as if they were made of bronze. I worked on refining the texture of their skin, their hair and their clothes to make them more lively than bronze busts. I did not want my models to look as rigid and cold as statues.
To create a singular series of portraits, I designed and sew all the collars the models wear. These collars are not only decorative since they influence the models' attitudes and postures. Even if some characters' appearance or clothes evoke distinctive features of specific historical periods – ruff, monocle, etc. – I did not want "Bronze" to be a historical reconstruction. [Official Website]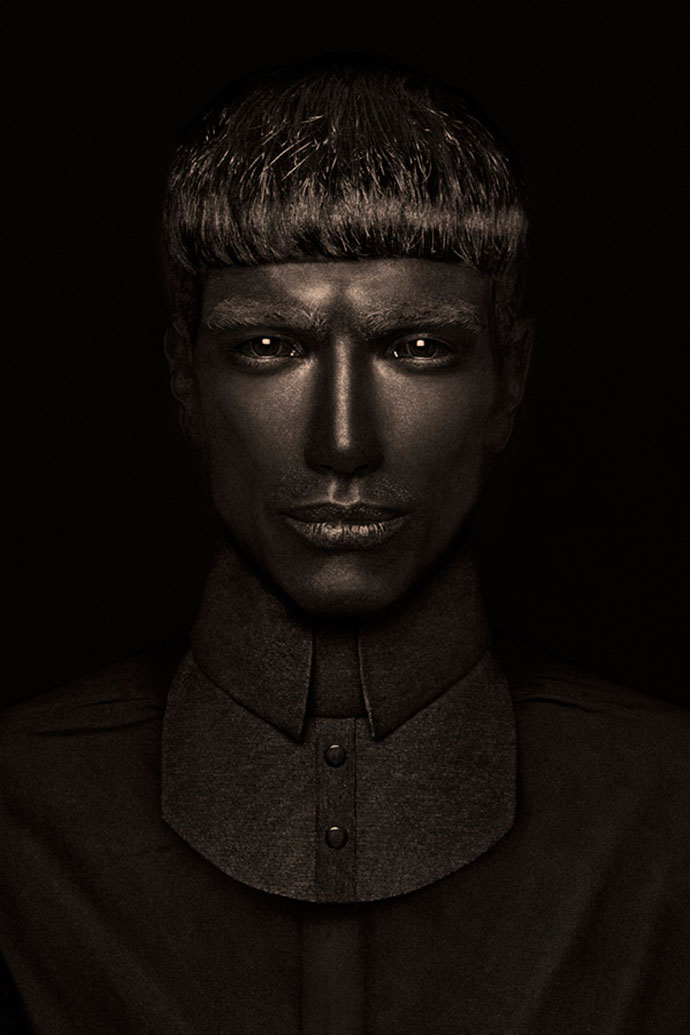 Legal Note: The photographer attest that have full authorization to give consent to the publication of these photos or project and have the authorization and permissions of third parties. Guarantees that you have all the necessary communications of property and you have obtained all the necessary authorizations for any property, buildings, architecture, structures or sculptures appearing in your photographs.