Being at the right place at the right time is usually associated with happiness and success. But what happens when we are at the right place at the wrong time? Do we even know that this is the right place? And what if it turns out that it is the wrong place after all? But the right time!
Whoever loses his orientation over this thought will get a feeling for Robert Rutöd's latest pictures. The Vienna-born photographer wandered for few years through Europe and has proven to be a keen observer with an often tragicomic view: The blind man who finds orientation by putting his stick in a tram track, the helpless swan that finds itself frozen to the vast stretch of ice, or the amputee operator of a shooting range set up in a ruined building. It gets macabre with the portraits of the Pope, Hitler and Mussolini decorating the labels of wine bottles.
Right Time Right Place received several awards including the New York Photo Award, the Special Prize of the Czech Center of Photography, and most recently Artist of the Year at Dong Gang International Photo Festival 2015 in South Korea.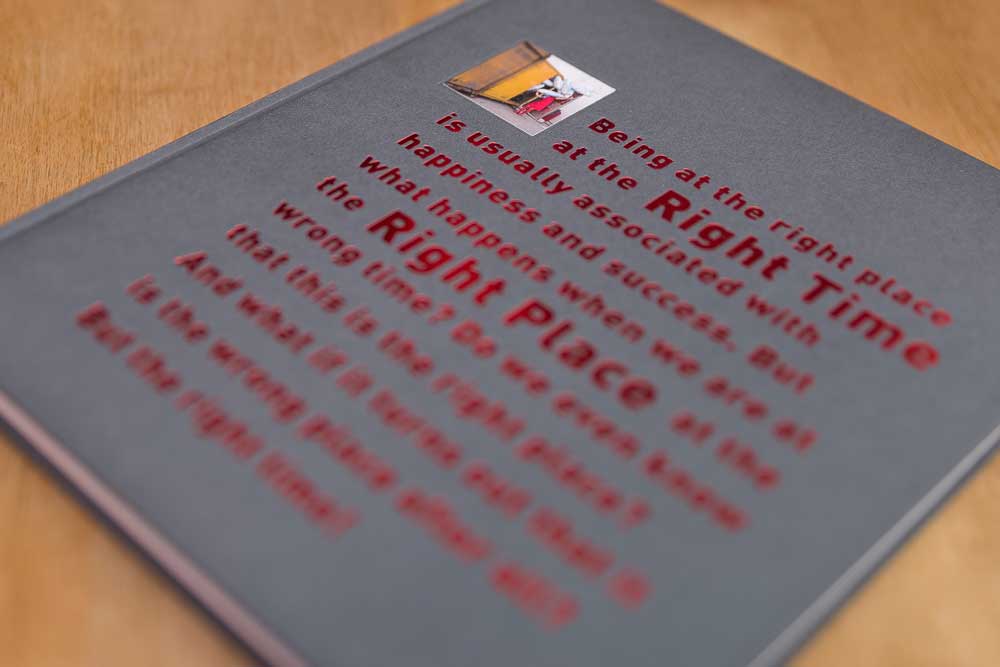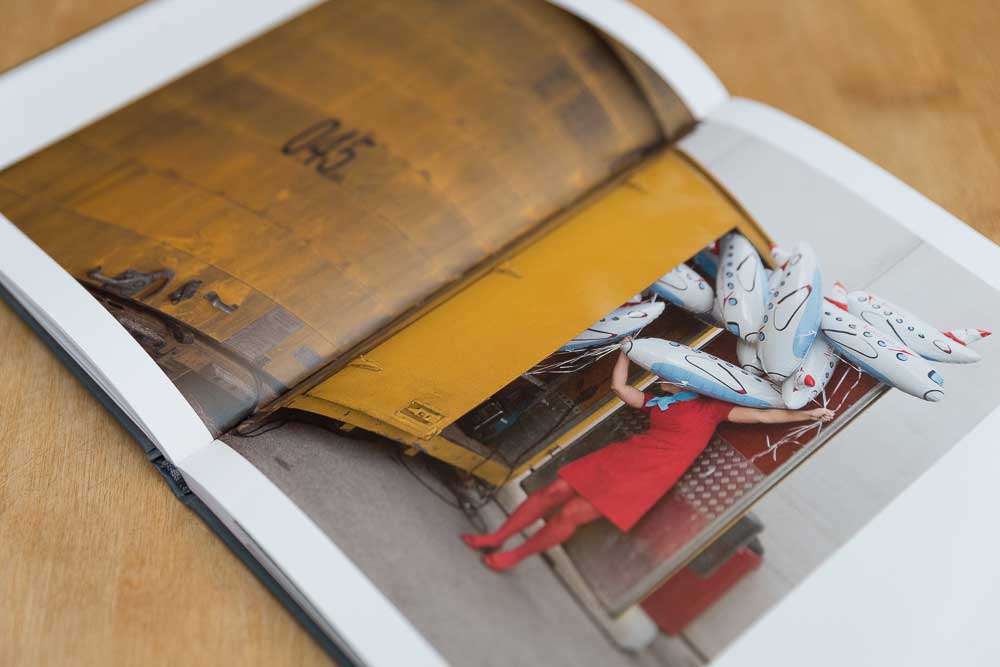 About Robert Rutöd
Robert Rutöd was born 1959 in Vienna, Austria. Early pursuit of painting; from 1978 on photography. Works from these years later appeared with some of his absurd texts in the book grayscales. early b&w photographs 1978-1988.
Between 1979 and 1993, Robert Rutöd wrote and directed short films, which were screened at various international film festivals. In the mid-90s, he increasingly devoted himself to the design of books and applications for digital new media. In 2004 he returned to photography; since 2009, he presents these images to a wider audience.
In his personal projects, Robert Rutöd investigates the paradox Human, with its sometimes tragicomic aspects. In 2009 the photo book Less Is More resulted from that and three years later, Right Time Right Place. For this he received the New York Photo Award and the Special Prize of the Czech Center of Photography.
Robert Rutöd's photographs have been shown at numerous photography festivals and exhibitions throughout Europe, America and Asia; his work has been widely published in magazines and on blogs. Robert Rutöd lives and works in Vienna.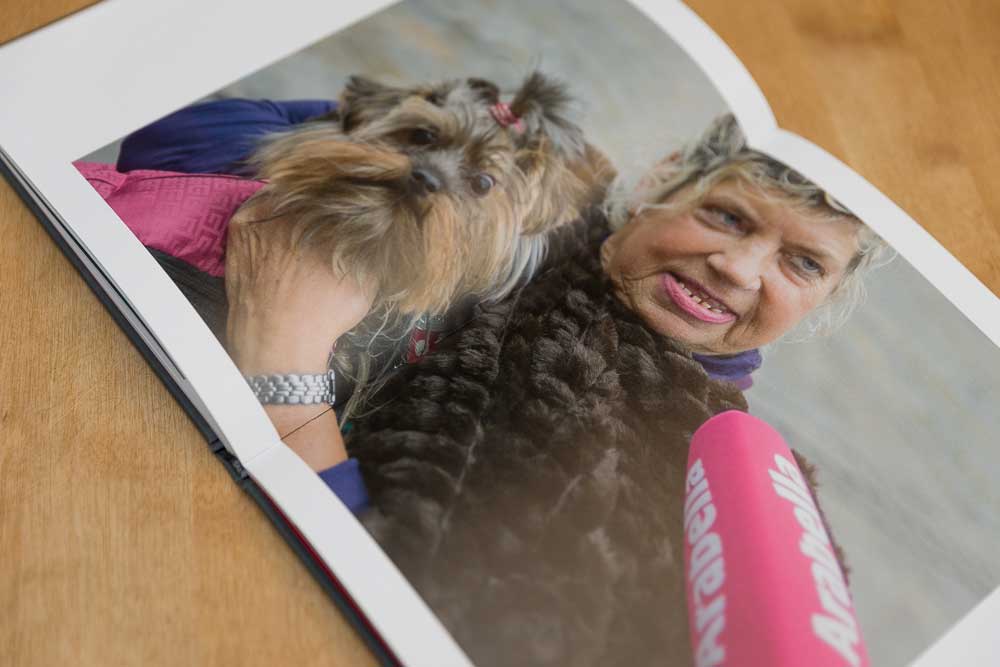 Right Time Right Place
December 2015. Foreword by Aline Smithson
120 pages, 55 color plates, 21 x 24 cm. Language: English
Print run: 300 copies. Red metal foil embossed hard cover, thread binding, offset printing on Arctic Volume White paper, 150 g/m2.
ISBN 978-3-200-04200-1
Price: 38 Euro
Order page: www.rutoed.com/books