"Huzur sahem mela" is celebrated every year along the international boarder India and Bangladesh,  Though originally it was a congregation of religious people the large HUJUR SAHEBER MELA is now stands as an example of communal harmony. 
Every year on 5th and 6th day of the Bengali Calender, month of Phalgun  i.e. nearly 18 February, the Hujur Saheber Mela is held just near the zero-line on the international border  with Bangladesh at Chilahati, under theHaldibari police station of Cooch Behar.
According to a Huzur's family member Huzur Saheb was born in 1846 in Murshidabad district of Eastern Indian part, West Bengal. He came with his Grand Father at early age at Coochbihar and studied up to Intermediate. After that he devoted himself to serve people in this region without differentiate religious identity that's why till today every one remember him and his Mazar (Grave) is being called Mandir (Temple) by the Hindus.

This fair observed  as a unique bridge between the two countries.The Pir Hujur Saheb is located between the two nations it has acted as a bonding people beyond the boundary. It has been a symbol of brotherhood and communal harmony for over 60 years. The mela along with the Akramia Esale Souab (religious meeting) is held in memory of spiritual Pir (Leader) Hujur Saheb. People, irrespective of caste and creed, gather. It is believed that if one prays with one's heart and soul, Huzur Sahib fulfills all the the requests. In fact, the "tradition" began in 1943 – the year Sahi Sufi Khandekar Muhammad Ekramul Haque (popularly known as Hujur Saheb) passed away. Both Bangladeshi and Indians Hindus and Muslims across the border even across India's different state comes here to light candles at the Hujur Saheb's Dargah i.e.the shrine erected by or on the grave of HUJUR SAHIB to pay homage. The mela is celebrated two-dayes. Mela begins at the ground around the memorial of Hujur Saheb. From both sides, of the border  approximately 400,000-500,000 visitors make the trip and trade worth Rs 2-3 crore is generated. Traders from Gujarat, Bihar, Assam and Rajasthan sell their wares – from wooden horses to tractors – at this fair. The one more attraction of the mela, though are the camels brought from Rajasthan's Pushkar. for trading.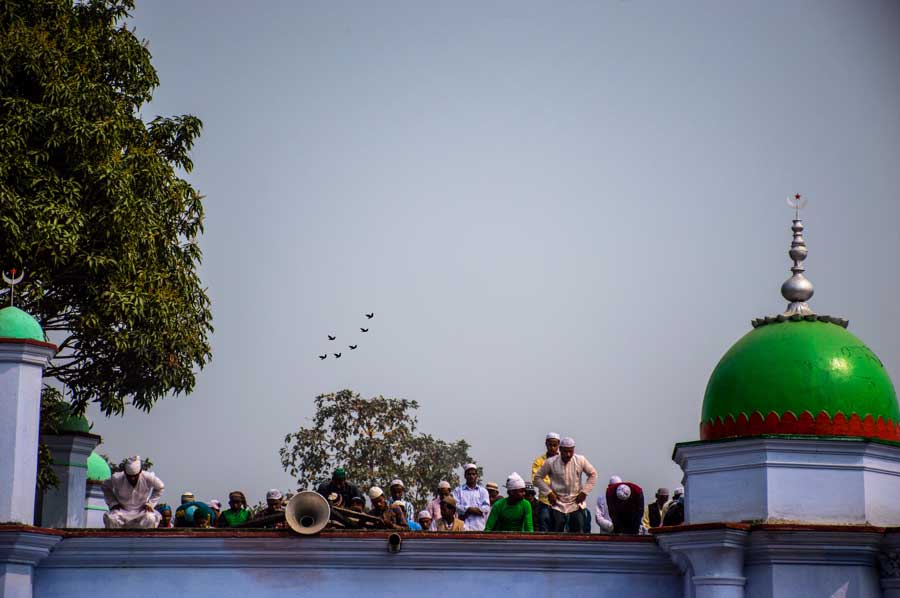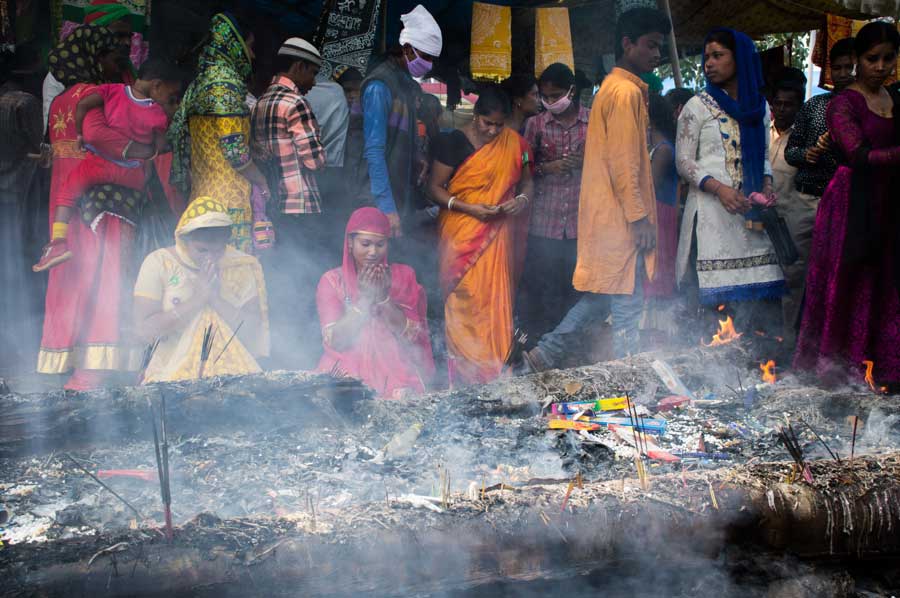 About Arup Biswas
I am a Passionate Street and Travel Photographer from Siliguri , West Bengal. A Computer Teacher by profession. My interest in photography developed at very small age while toying around with a small film camera and Compact Digital Camera. I bought my First DSLR Camera in 2010 and started taking picture of strangers on street and different type of Landscape. Unaware of the concept of photography. I am a self taught photographer. I worked on my skills through images of famous photographers in street and travel photography genre.
I strongly believes that an image is a success when the viewer can connect with the subject in the photograph. I like capturing people in their natural behavior and surrounding beauty and thinks that every situation has a story to tell. I am to show reality on my image as well as beauty of Nature.
Being born and brought up in North Bengal – a wide diversive demography, geographical differences and also biological and cultural diversity. We cannot ignore economical inequity also as it has an important impact an social and cultural life. From my very childhood I have got regular opportunities to travel through different places in North Bengal. During these travels I used to devour the natural beauty but the cultural identity of different tribal life never remained unnoted. From then on I got interested in Travel and People Photography.
Knowing how challenging and sometimes of course, risky, the wander thirst did not let me be in stereotype life and finally I devoted myself to Photography . It is not that just to take photograph , rather to feel the attractions from the people there and to be part of them forgetting my own identity. I quite do not know how an inspiration from within myself – impels me to take snaps which, I am sure, could hardly be defined or described in words. From such a living pictures, the beholders can make a clear idea even beyond the photograph and then I feel my toil has not gone in vain.
Photography holds a lot of meaning in my life. When I am shooting I am transported to a different world, a world where only my subject and I exist, oblivious of other things. Raghu Rai's , kevin carter's and my fav. Amlan Sanyal's work have inspired me greatly. My friends and family have always been strong pillars of support specially my Spouse and Mother, without them I would never have relised my passion.