Six months before this shoot, I first modelled for Zuzana on my own, just as some big changes were beginning for me, including the dawn of my new relationship.When the first pictures were published, it was clear the theme should be 'Reborn' as my appearance of emerging from a chrysalis was being reflected in my day to day life.
The precise day of the 'Reborn' shoot was especially significant for me, as it also happened to be a special turning point in my life with Shane. At that stage we weren't sure what our future might be, and as Zuzana photographed me that day in March, I could not have dreamed that six months later Shane would be joining me under the veil for the continuation of the story.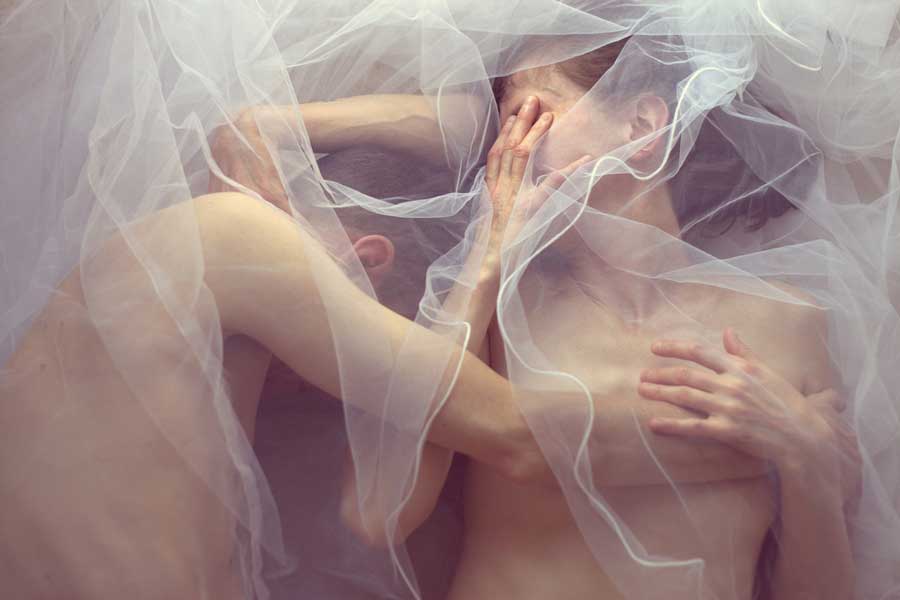 I'm proud that we were the first couple that Zuzana chose to photograph, after she previously only featured women. It also meant a lot to me that Shane agreed straightaway to the latest project, since he is usually quite camera shy. He wouldn't describe himself as artistic, but he was very pleased with the results, as were friends and colleagues. Zuzana did good.
For anyone wondering whether it feels strange being half naked in the same room as both your boyfriend and a good friend, no it isn't. Quite the opposite. We had a lovely time, with a few giggles, and mainly just concentrating on the job.
In between thinking "My, it's a bit hot under here, and my neck is aching" or "Am I squashing Shane?" and following Zuzana's directions: "Deirdre, hand down please. Shane head to the left a bit. Deirdre no smiling. Shane don't squeeze the boobs so much" there's not much room left for embarrassment.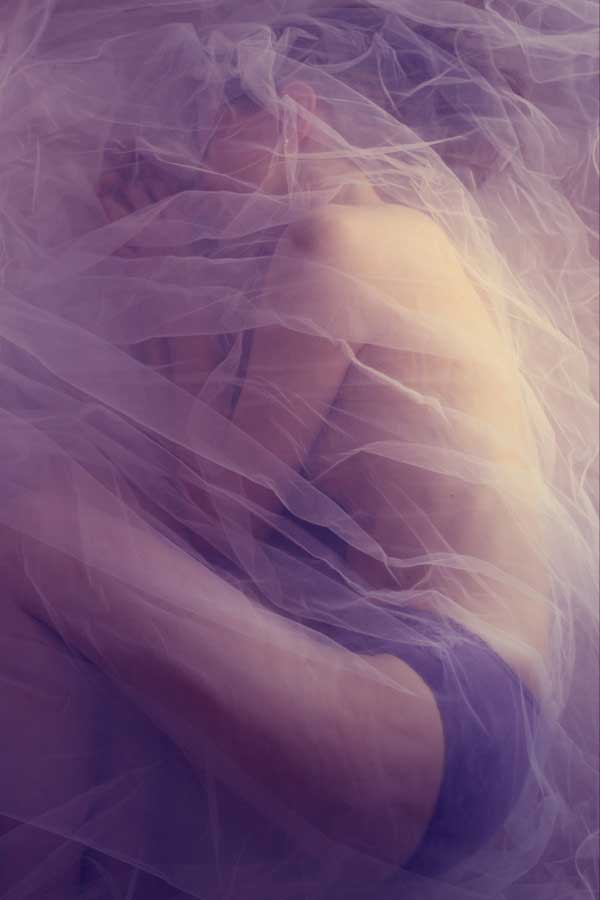 I'm beyond happy with the results, and I couldn't help smiling, even though I wasn't supposed to. Helping my favourite photographer create something new, and in the arms of the man I love, it's hard not to smile. It's interesting the thoughts you have when seeing yourself and your lover, through a photographer's imagination. I am reborn, yet when I see the picture of Shane and I facing each other and holding hands, it reminds me of twins in the womb. [Official Website]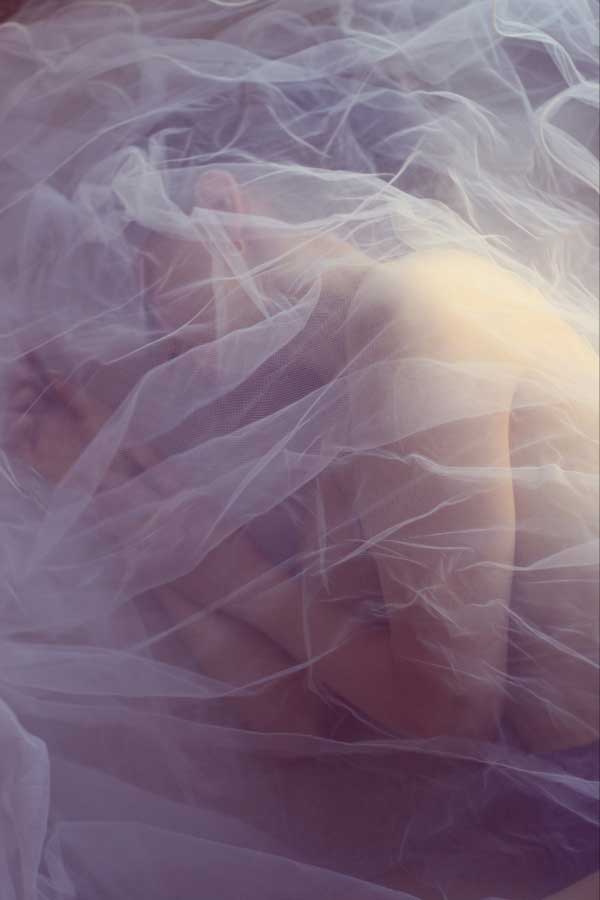 Did I go back to get him, or did he come to get me? I don't think that matters. What matters is now we are completed by each other.