Character-based portraits and narrative-driven scenes are our thing. Sometimes quirky, sometimes serious, occasionally scripted, and often just REAL – they specialize in capturing authentic moments in even the most manufactured of settings.

 
Large & complex productions are where they thrive, though they enjoy kicking back in simpler settings as well. True collaborators at heart, they formed Kremer/Johnson to explore their combined creative vision. They share in all duties from ideation & pre-production through shooting & post. Together they create images for editorial, corporate, and advertising clients nationwide. 
The duo KremerJohnson, photographers Neil Kremer and Cory Johnson, are not the first people to find portrait subjects by posting ads on Craigslist—Katy Grannan was known for finding models through newspaper ads she placed while a graduate student at Yale in the late 1990s, and Siri Kaur took a similar approach in 2005, with her series "Female Photographer Seeks Portrait Subjects." KremerJohnson's series "Craigslist Encounters" continues that tradition, bringing an LA flavor to images set on the beach or showing bits of California landscape, depicting quirky and polished subjects in scenarios they help determine.
The initial Craigslist ad reads: "Portrait subjects needed (Anywhere). Compensation: $20 per hour. Portrait photographer seeking subjects. Looking for interesting people to photograph…all shapes, races, genders, and sizes are welcome. I will come to you at your convenience." The ad, which they've run several times, generates between 70 and 100 responses. In their follow up, Kremer and Johnson explain that they're looking to match each subject with a place that fits their character, asking  "Where do you suggest that I photograph you? If you don't have a place that works, please give me cross streets close to you. I can then search for a location that will work." Kremer tells PDN by email, "Approximately half of the people reply to my reply. From there, we decide the best location and schedule."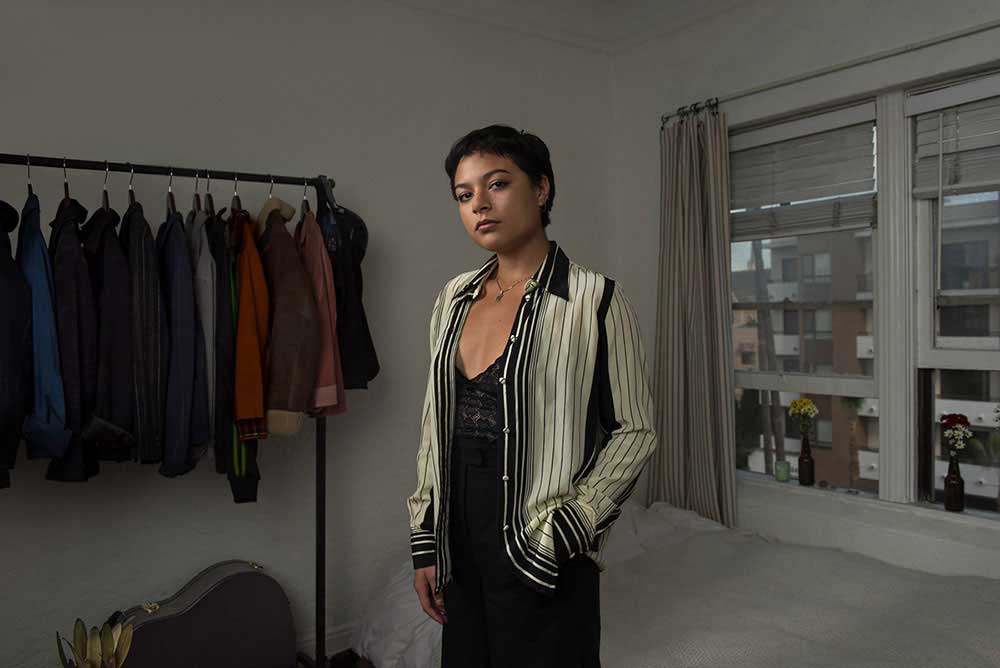 After settling on a date and time (and confirming beforehand—Kremer says he's been stood up), the photographers show up and assess possible locations for the shoot, either in the person's home or nearby, looking for "a composition that I like," says Kremer. "When we arrive, it's the first time seeing the location for me. We wish that we could scout but that's never possible." It usually takes about 20 minutes to set up the lighting. "We make it a point to only use two lights for this entire series. A Rembrandt key and a fill is all we use. The light footprint makes it possible for one of us to go alone. We're lighting nerds, so only using two lights forces us to create a simple scene and concentrate on the subject." The shoots are always over in less than an hour. "If it takes longer, there's probably not a shot there to begin with," says Kremer.
While the subjects didn't have much input at the beginning of the project, "Now that they understand the project because they can view the results on our website, some of them are getting involved. They suggest wardrobe and locations." Among Kremer's favorite subjects were two women who pose in a bathtub, fully dressed. The pair were "a pure joy to work with," says Kremer. "The girls asked if they could get in their bathtub wearing 'fancy shirts.' I immediately saw the shot and scheduled for the next day. It's our favorite image form the series. In total, they photographed 65 people. [Official Website]