Travel is the recurrent theme of all my experiences, understood not as achieving a goal, but as an approaching to places and cultures.
Moving away from my daily routine, meant both in a physical and a spiritual sense, leads me to exercise my great curiosity with greater intensity, which I deem is my true "gift": to get closer to unknown places and cultures trying to know and interact with people I meet, makes every day precious and enriches me like no other experience can do. In this I feel privileged, as if in this travelling and photographing there were the possibility to stop the time and make it history and I, part of it.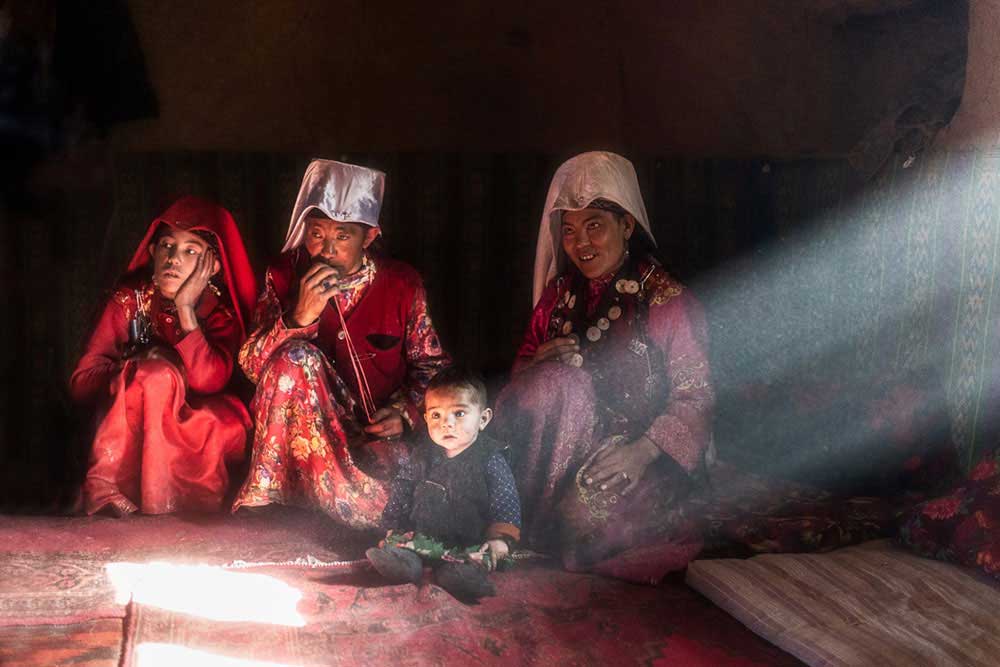 I began traveling in Africa, taking pictures of the wonderful natural environments and the animals that populate them, thus liking better a purely naturalistic photo, that stays a great passion. Occasionally I let myself go in landscape photos. 
When the first travel to India arrived, to take picture at tigers, I found out the world of reportage, travel photography and the Great Love for this kind broke out.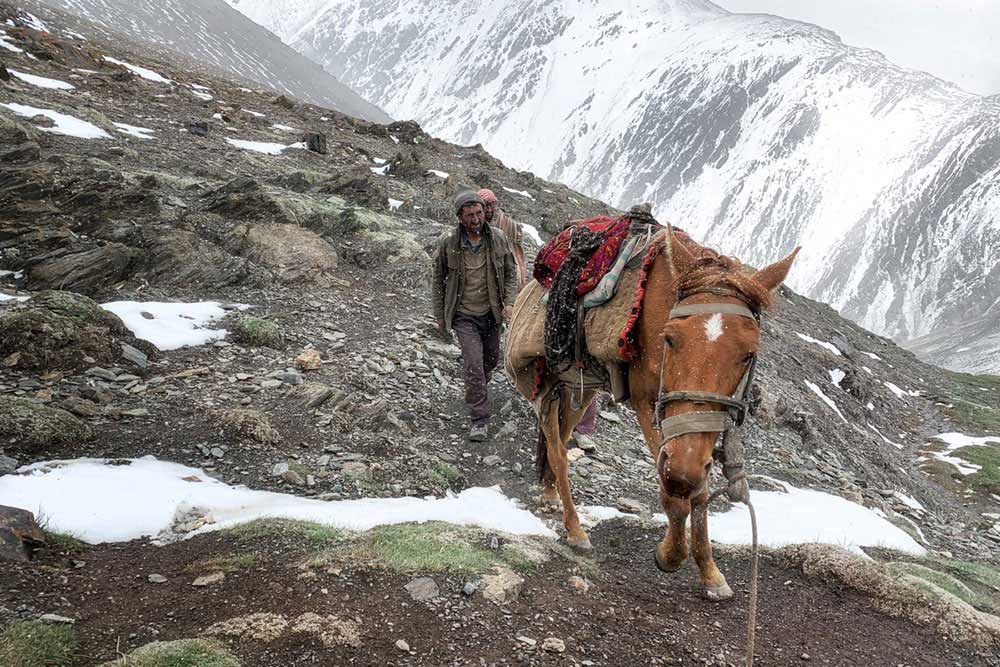 My interest for the world and the environment has grown up day by day, along with my passion for travelling.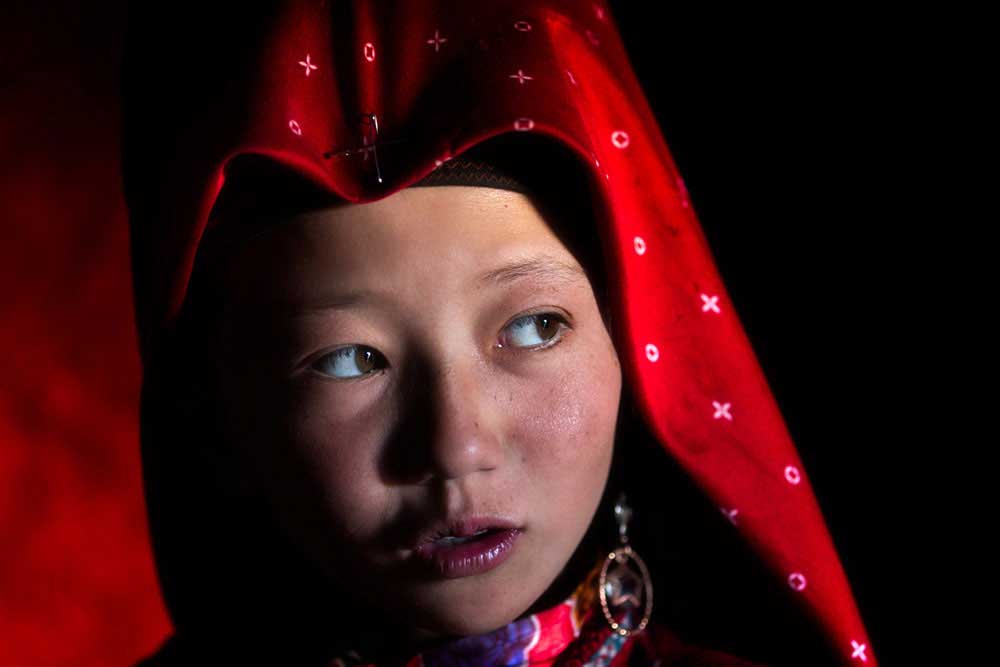 The issues that most frequently get my interest are the severe living conditions of some populations that withstand the "modernization", but more often they are excluded or overwhelmed by it. Keeping ancestral customs and traditions is often not a choice but a kind of condemnation that is accompanied by a primordial dignity that shine through gestures and looks. Those same gestures and looks that go beyond language barriers and that make impossible conversations perfectly understandable. Language may seem an obstacle, especially in situations and places where poor schooling prevails, but the search for a meeting, the sense of hospitality, typical of many peoples who have stayed on the borders of modernity and photography itself, allow the exchange and the most unexpected communication and create amazing opportunities for sharing. For instance, in Gujarat (India) within the Bhavnagar area, I had the chance to go in factories where large iron planks coming from the demolition of ships are cut, cast and turned into rods used in reinforced concrete. Getting into these places was a punch in the stomach. There is no other way to express it. Around yourself you can see crosses, symbols that represent suffering, suffering lives. You are surrounded by fire, crosses and sweat. Be born, growing up and dying with no possibility to escape is a life of crucifixion, a sentence to which men and children often have to undergo in these areas. Life is stigmatized, stopped, trapped in an inhuman condition, for about $ 1 per day, for all the days to come. It is a cliché to say that these men have looks full of dignity and are willing to smile, but it is the truth. It is as well as true that going through this hell I was unable to remove the recurrence of cross images from my eyes, as if they reminded me of the common thread of these lives. Shot after shot, I tried to portray the men, their looks, their fatigue, their sweat and their crosses, so that someone else can see them as I saw them: men with a life on the cross.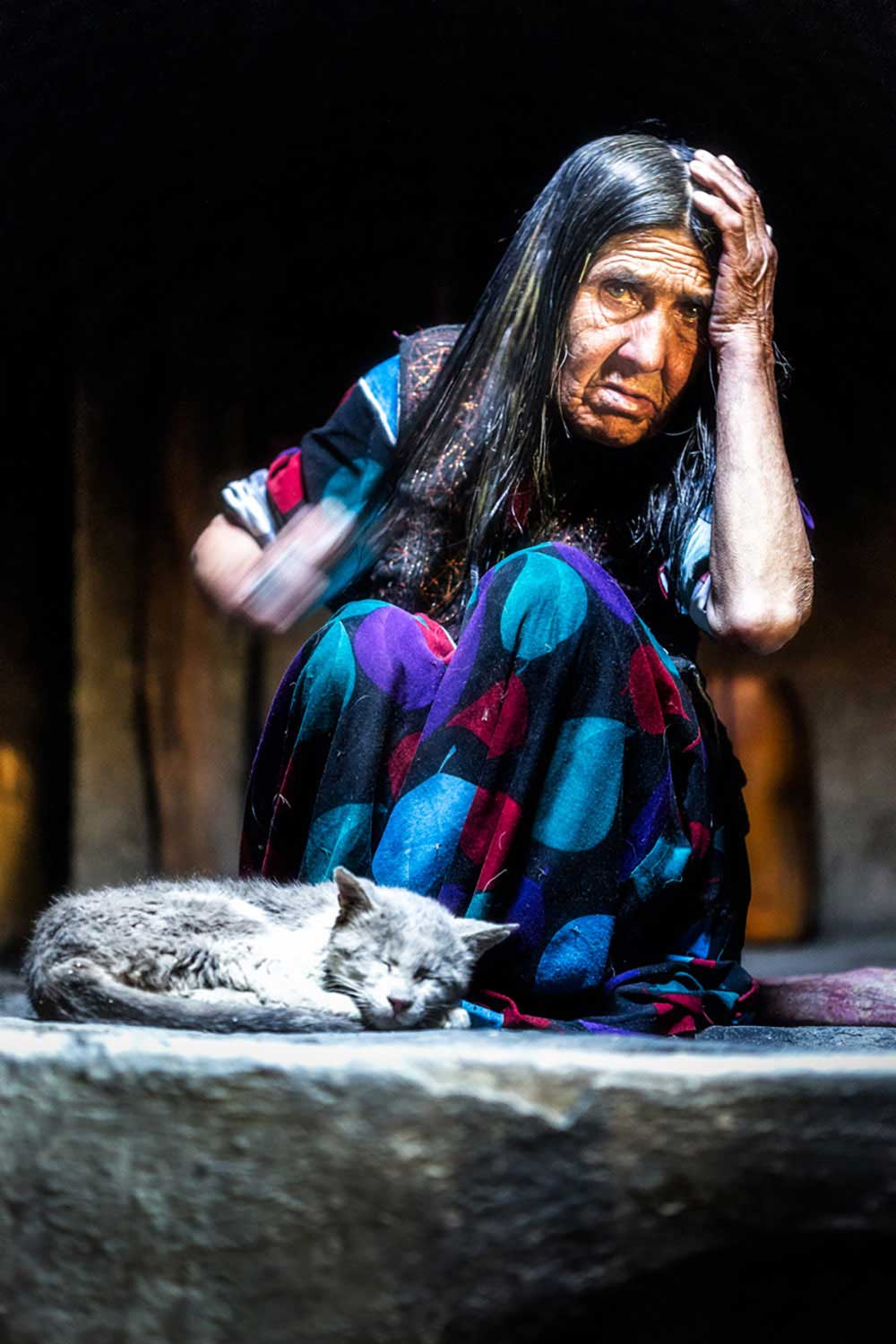 Animals are part of my life, as a job and as a passion, so take picture of them for more than 30 years has been a natural process. Afterward, my love for travelling made me found out the documentary photography and the reportage.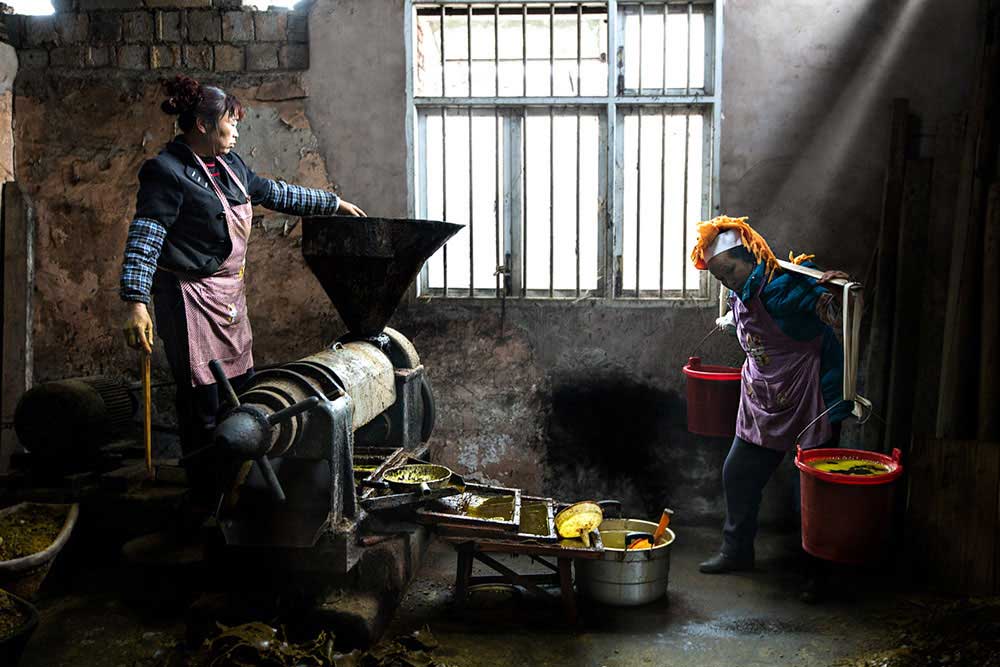 Sometimes, but quite often, I am also attracted from the relationships between humans and animals in these difficult living conditions, where there is nothing superfluous, there is no room for fuss and the relationship is made up of mutual aid; everyday life does not give discount and the roughness affects everyone, men and animals. Trying to express all the beauty that can be inside these lives and how rich they can be is what I try to say with my photos and that is what give meaning to my travels.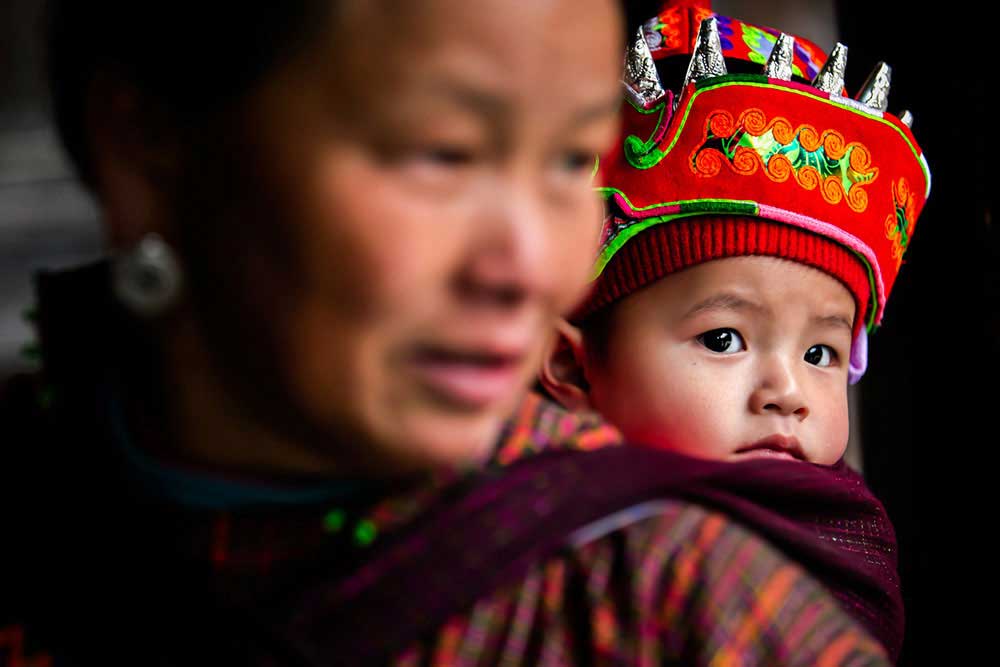 The inspiration for my images comes from far, from a mother who painted following the Impressionist trends and from the color that has always influenced my vision. The great masters of travel photography, but reportage too, (Salgado, Steve McCurry, Martin Parr, Ferdinando Scianna) have been become over the time a continuous source of interest and attendance; I try to feed myself as often as I can with images, light and harmony / disharmony in order to be always stimulated to increase my photographic growth. I was lucky to meet and travel with the photographer Alessandro Bergamini who strongly influenced my way of "looking" and who pushed me to grow up by increasing my photographic sensitivity.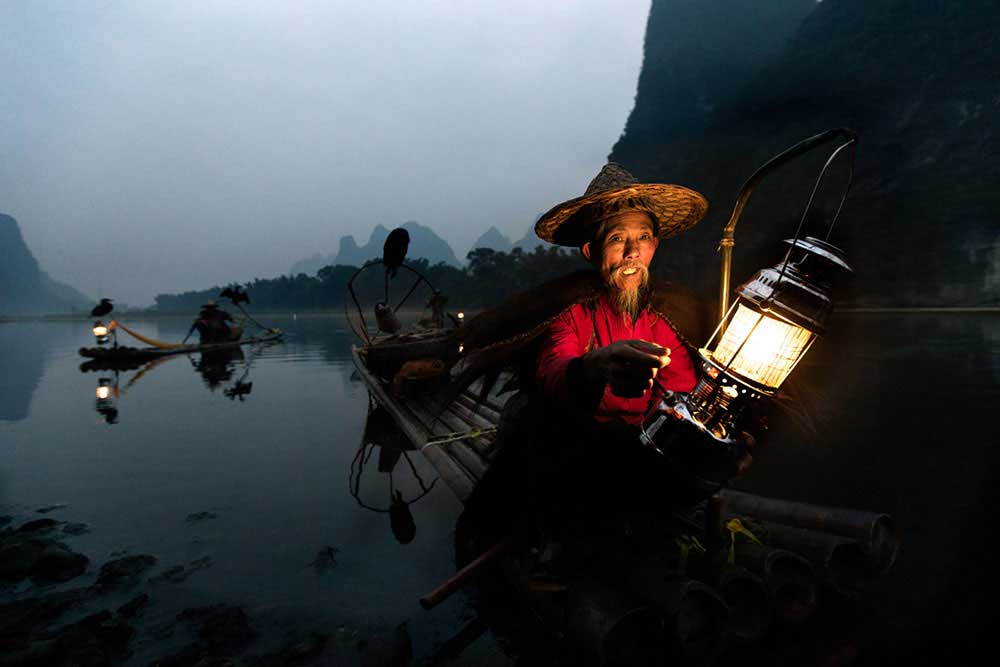 Coming back from each travel, the second part of the travel begins, which consists in the selection and process of the photos. I rely on Lightroom for cataloging and Photoshop for post-production which takes place as a necessary development phase for the shots taken. I prefer photos in which the light draws in a markable way, in which it is the real protagonist, or rather the one that allows the protagonist to be the center of gravity without other tricks, guided by the light. The beauty that only light can give to photos (in the kind of photos I like best) cannot be artificial or contrived, so with the post-production I just go along with what I looked for in the shooting phase, the light I saw and struck me. Obviously, because of these studied characteristics, I never shoot in studio or with artificial light, but I use only natural light; in recent travels, however, I discovered the charm and the narrative value of indoors shooting, where the light filtering through the openings can be a great ally to tell the indoors and accompany what can be a more inner story of the protagonists' stories.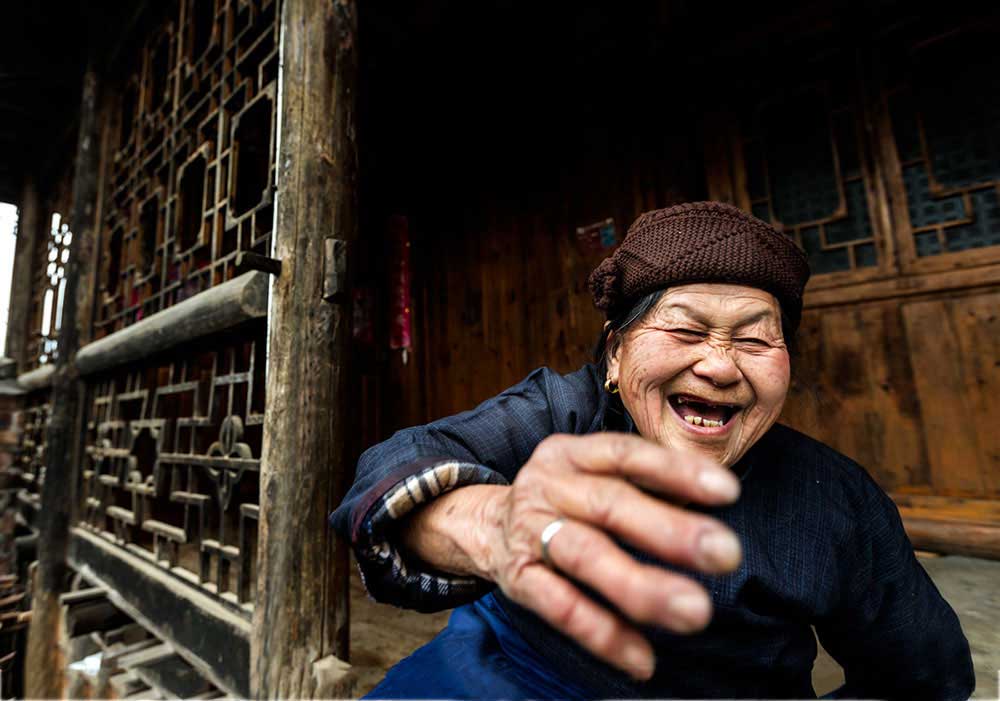 I take picture to tell stories, for an inner emotion and an esthetics research. The continuous search for the light, the color, the right moment but above all the interaction with the people I meet gives me a great motivation to share my job and it helps me to understand human nature as well: this is an activity that is part of my life and myself and now I can't help it. 
I have always shot (apart from my first 8-year-old camera) with Canon reflex cameras and I generally use 2 camera bodies to have always different lenses already "mounted": I used to use wide-angle and medium telephoto zoom lenses, but now I switched to fixed lenses which I think are more suitable for the artistic description of the stories. Carrying always 2 camera bodies over my shoulder sometimes hamper to me free movements, but at the same times it allows me to create opportunities for interaction with people who are interested in seeing the photos on the display, becoming a reason for laughter and jokes. Traveling with bulky and heavy equipment led me to change brands and so I bought 2 Sony Mirrorless camera bodies that allow me to lighten and reduce the weight and volume of my luggage; this has the double advantage of reducing my fatigue and making me less "intrusive" in the eyes of the people I meet and therefore foster above all the initial phase of the mutual acquaintance.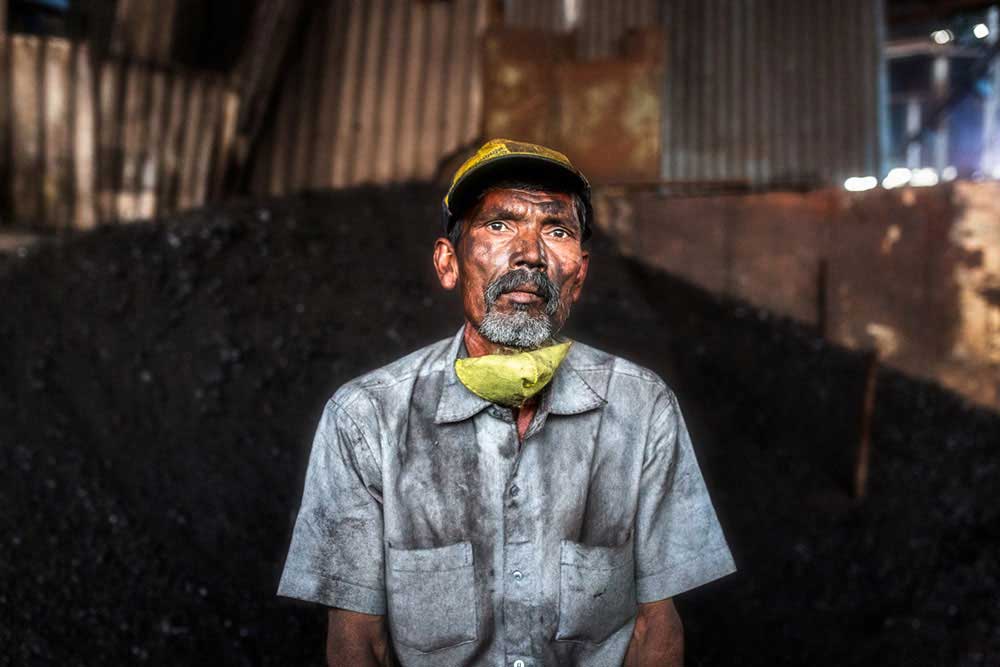 Before leaving for a travel, the planning is quite long, with study and research, going deep into the history, places, traditions and environment of the chosen destinations. Very often this goes together with some ideas and objectives to achieve in terms of a photographic project, but the experience gained so far teaches me that the best ideas develop only during the shooting and often by chance; it's like if the journey shuffle the cards and I decide how to play the game.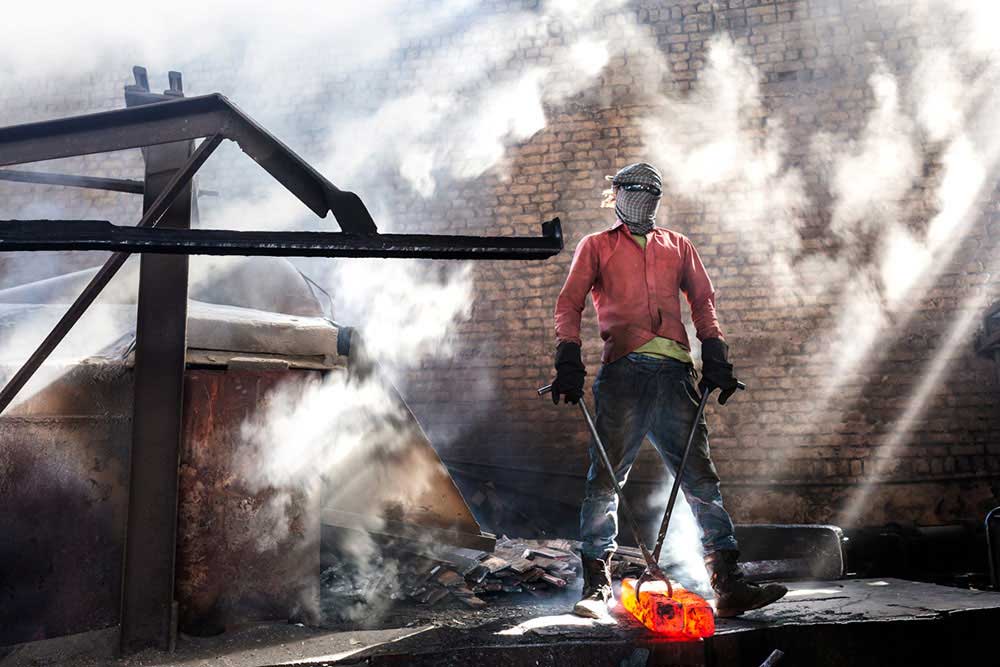 The 2020 was a difficult year (as for everyone), in which I traveled only in the first 3 months, with some leisure destinations, different from my usual ones, but it was a year in which I had the opportunity to think over future projects and I know that I will definitely prefer the possibility of continuing to gather information on the lives of the people leaving in far places, who may be blown away by the speed of history and technology. I will continue to try to tell through images the lives, colors, richness and roughness of the people and animals that, unawares, will continue to enrich my life. [Official Website]