"Peloteros": the name with to baseball and softball players are known in the Caribbean
Baseball is considered by Dominicans as "The king of sports". Introduced in the country by Cuban immigrants in the nineteenth century, it is today, a sign of identity for its people being the largest exporter to major league of the United States of America.
But not all Dominicans who play baseball or "pelota" (as they call it,) outside Dominican Republic do it in the big clubs of American or National League. Most of them are emigrants who have had to leave their country looking for a better life and a best future.
In Spain, the Dominican community is one of the largest immigrant communities and, of course, continues to play baseball. With the arrival of good weather, season starts and improvised baseball fields begin to emerge on hundreds of Spanish cities. Every Sunday becomes a day party not only for hit the ball and run the bases. It is also a day to live together and remember the roots of a country that has been left behind. Players and their families, all come together for a day to live the Dominican way and enjoy the food, the drinks, the music and above all, a good game of "pelota".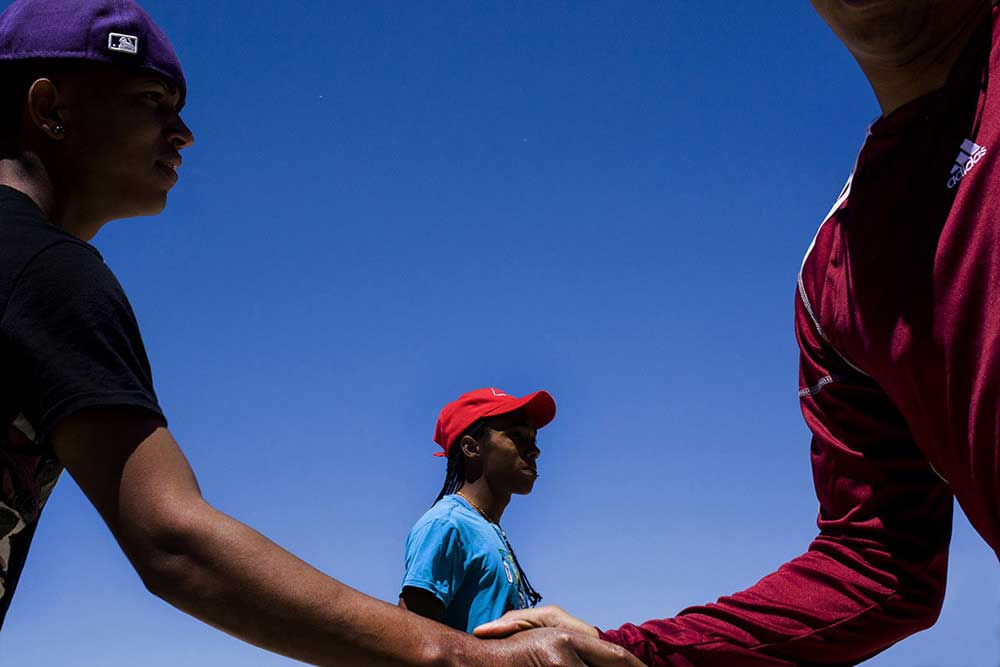 With these images I have tried to capture the essence of a sport that is actually much more than a sport for Dominicans. I wanted to focus more on intimate moments than in the game scenes. In this way I wanted to show the connection of the sport with the immigrants roots who yearn for their homeland.
For this work it has been very important to use color. I wanted to capture the colorful uniforms and light of spring and summer days that take us to the Caribbean immediately.Let ́s start the game! Plaibol!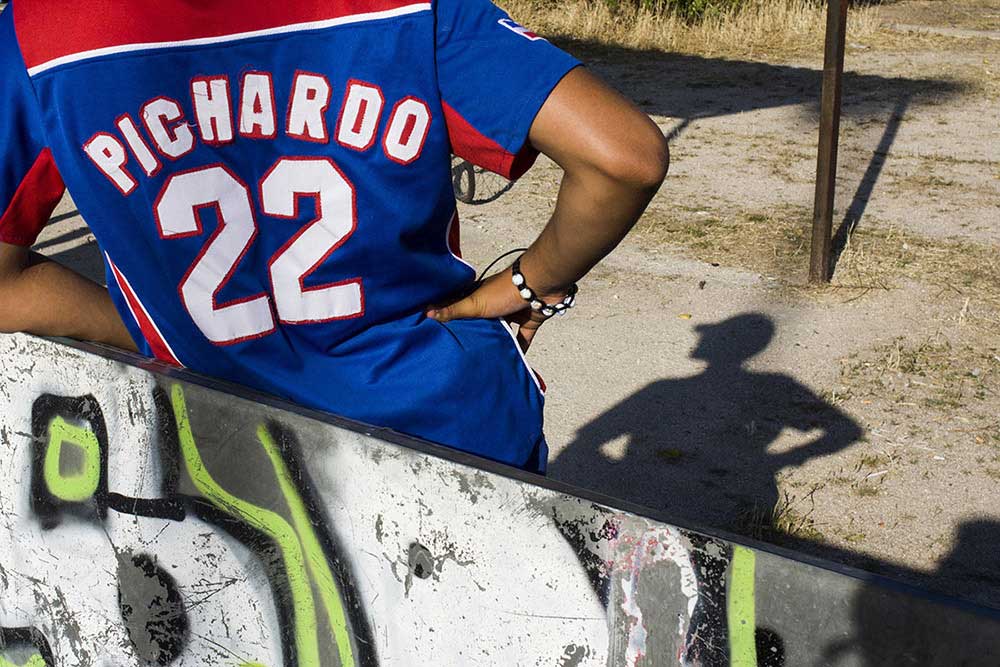 About Juan Rodríguez Morales
Born in Madrid (Spain) in 1980, Juan Rodríguez Morales is an emerging documentary photographer based in Madrid. In 2003, he completed his studies in psychology. Afterwards, he studied photography in Alcobendas (Madrid) at People ́s University. His first project was a documentation of refugee camps in Western Sahara, which culminated in his first exhibtion. Since, he has worked on several projects more focused on street photography. In 2011, Juan Rodríguez Morales participated in a photo workshop with Alex Webb and Rebecca Norris Webb, which changed his vision on photography. Since then he works hardly in new projects focused on street and documentary photography. In 2013, Juan was recognized during Photo España under Discoveries because of his project "One Big City". He has participated in a few collective exhibitions and publications. In 2015 he receives an Honorable Mention for the FotoVisura Grant for Outstanding Personal Photography Project with his work "Ghost world". Since then he completed two new projects: "Peloteros" about Dominican baseball players in Spain, and "Heroes for a day" his last project at the moment.