Olympe Tits is a self-taught photographer. Born in Marseille, 3rd April 1992, she has now settled in Antwerp, Belgium. 
She combines this with a life as a contemporary dancer, teaching at the Royal Ballet school of Antwerp and choreographing for dance-theatre pieces.
In 2012, she began taking photographs. And this need to explore different disciplines is a core motivation, helping her understand more of the world around us.
Olympe's dance experience helps her to achieve a different vision in photography. Through dance, she learned the aesthetics of the body in space: how movement can narrate stories, how to communicate with body's angles and shapes, and how to express feelings in an abstract way. Her work is an ode to the physical reality and femininity. How can we feel emotions through the infinite expressions of human form, through vibrant colours, and through the exploration of universal ideas? Always working with women, it is in staged photography, exploring such questions that Olympe finds her stride.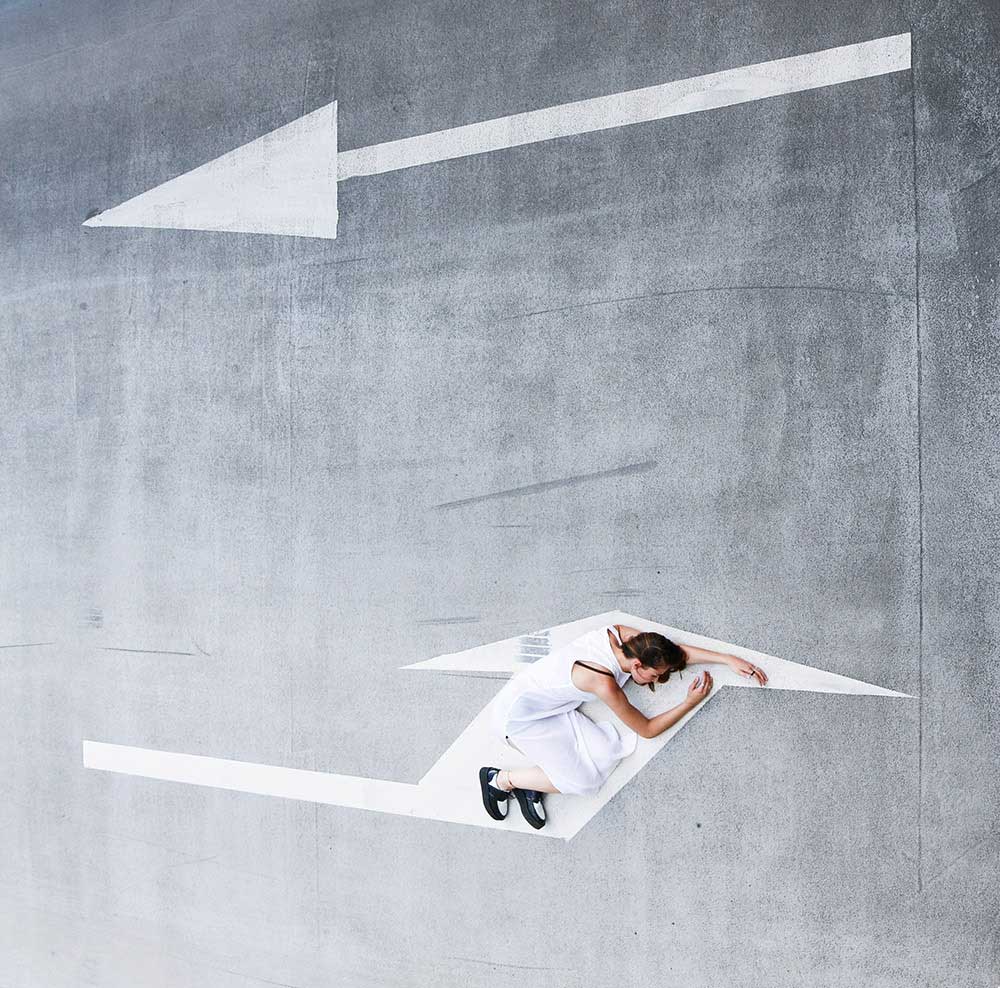 Her pictures strive to illustrate the inescapable search for self-discovery and identity; and through her work she highlights that every human body carries a story with it. A body never lies. Every small movement tells something, even if we are often not aware of it. And it is these nuanced truths that our body reveals, that Olympe tries to explore, interpret and capture in her photographs. Playfully contorting and directing her subjects, she sees her pictures as choreographies. The focus is on the body in space, the gesture, the colours and clothes, the setting and the emotion their combined atmosphere creates.
Choreography here evolves into a still life of abandoned gestures – sometimes fragile, sometimes absurd – quietly forming an enchanting story. It is then left to the viewers to search and feel for the deep emotions hidden within her character's bodies Her work has been shown at different places and galleries in Antwerp, Brugge, Gent, London, Biel, Paris, Miami and Perth. In march 2015 Olympe won the Belgium National Award at the prestige Sony World Photography Awards. [Official Website]