The Oculus : When we hear the words "black and white," we often assume that is all we'll see, but in this series of photographs I utilize tones and shades of grey.
This grey expresses and gives this work its emotion and depth. It reaches into your everyday perception, and has you look differently at the world. Perhaps you notice that these everyday objects and scenes that were once obscure or common place are different and new and your perspective has changed.
These photographic series presents an overlooked perspective of urban life and showcases details of this reality. With a sense of drama, my photographs offers a look at the world dramatically highlighted in sharp black and white geometrical forms with a clean and sharp edge. Employing contrasts of dark and light, I bring dynamic movement and a sense of shifting light. In an almost confrontational range. My aesthetic vividly envelopes the senses and invites you, the viewer to rethink the images of the world, encouraging you to enter this environment and experience a new view. New York City nourishes my creativity, and in return, I want to share what I love about it with the world.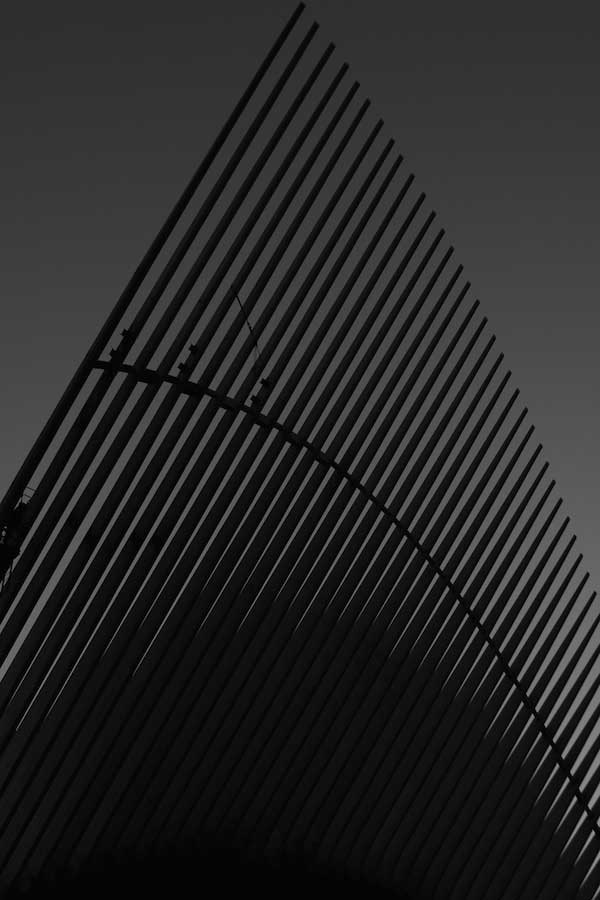 My journey started with my Grandmother, also an artist, who constantly encouraged me to be creative and explore the artist within me. I soon discovered the photographer Eugene Adget and his unique way of capturing the simplicities of everyday life. Also, Manray for showing me that photography is art. Although I have no formal art education in the art world, I did attend the Johnson and Wales University for Culinary Arts, and suspect the care and attention I learned to pay to food helped shape my appreciation of the beauty of the ordinary, day-to-day life. Also, because I am self-taught as a photographer, I am never afraid to explore, question and educate myself, to become more nuanced in capturing what I would like to share to the world.
New York City is my muse. It captured my soul as a child and has never let it go. For long periods of my creative life, the city has been my subject, and my work begins with the place. The place, along with the right moment and light, determine what I shoot. At different times of day and at different times of the year, the city has a unique look and feel. My photography exists in and because of these distinct times and places.
In this series of photographs I turn my attention to the new icon of the New York City landscape, "The Oculus". Each photograph explore the relationship between light and the edifice, the interior as well as the exterior of the building. Using natural and man made light I highlight the buildings unique character in vibrant tones making each photograph stand out as a testament to this new building's iconic future. [Official Website]
Legal Note: The photographer attest that have full authorization to give consent to the publication of these photos or project and have the authorization and permissions of third parties. Guarantees that you have all the necessary communications of property and you have obtained all the necessary authorizations for any property, buildings, architecture, structures or sculptures appearing in your photographs.