When I was a young girl, I started dancing.
The beauty of ballerinas made me dreaming of their life, a world full of mystery and fascination.
I had the strong desire to become one of them, without knowing that the actual lived stereotype in the self choosen gilded cage in the theater retrieves desillusioning banalities and routines as well as psychic hyperesthesia due to powerfull and deep passions. I grew up dancing every other day and developed a believing in the fantastic and theprobability of miracles. I feel this has influenced the method and construction of my imagery, where the lines between reality and fiction, truth and perception, space and time are blurry.
My work " No shoes to dance with" is about the twilight zone of the in general romantic stereotype of ballett dancers at the theatre. The photographed protagonists are involved in their particular action, at the moment, where they are in between their real life and their stage life, which makes it easy to read our own stories into the pictures. My hope is that others might be able to crawl inside the space and feel the same comfort as I do; an escape to another world, full of dreams, magic and secrets, which is beyond our perception of everyday life.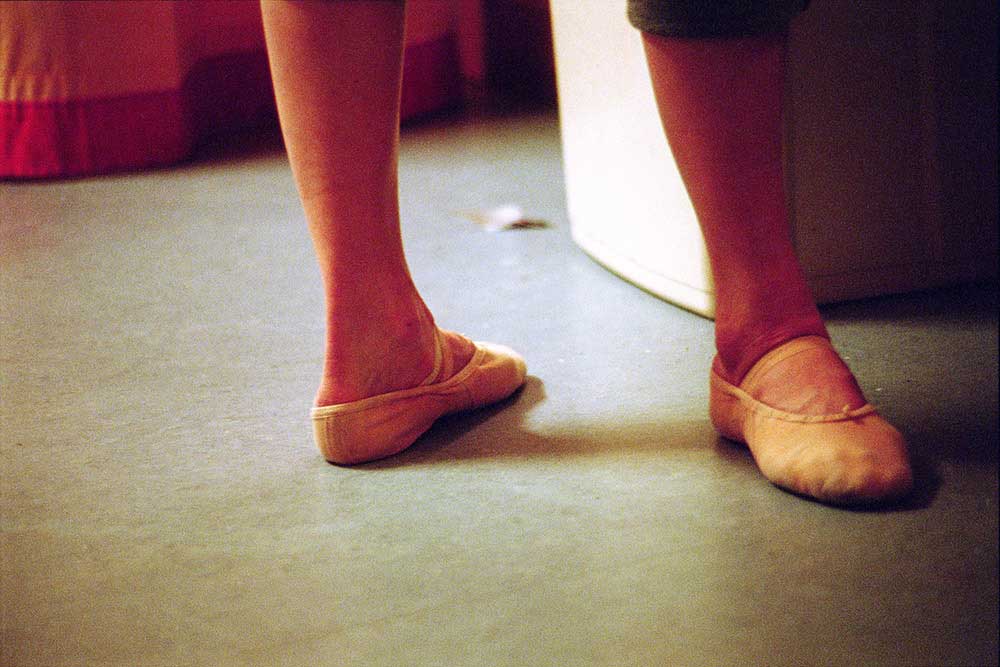 About Anna Katharina Zeitler
Anna Katharina Zeitler is narrating her world with poetic, nuanced, and deeply felt photographs. She brings intelligence, fragility, and beauty to her storytelling, creating photographs that are infused with memory and mystery. Her series, No shoes to dance with, is driven in self discovery and is hazed with a mysterious touch. Anna embraces her magical thinking by blurring the lines of reality and fiction. Her images play with with light, emotion, and visual metaphor to further understand her and her identity. Anna Katharina Zeitler is a fine art photographer based in Berlin, Germany and New York City. Originally from Germany she moved to New York City in 2003 after receiving her BFA from the Academy of Photographic Design in Munich (Fachakademie für Fotodesign) to pursue her work.
Her work has been exhibited internationally in the USA, Canada, Australia, Germany,Spain, Portugal, Hungary, Russia, India, China and Japan, in both solo and group shows and is featured in a number of international exhibition catalogues such as for the Pingyao International Photography Festival , the Griffin Museum of Photography and the Head on Photography Festival. Her work has appeared in a number of international publications like F Stop Magazine, 6mois, Loeil de la photography and La Fototeca among others. Recently she was a 2017 Head on Portrait Award Finalist, a Moscow International Photography Award Winner and a American Photography Winner. [Official Website]