Nicolas Evariste, a 28-year-old photographer from the Granville region, in the Manche department, Lower Normandy.
I started out as a photographer in 2006. From the beginning, I have preferred to work in black and white and in square format, in the quest for minimalistic aesthetic beauty. I see photography as a means of expression, an escape, with pictures saying more than words. In my photos, I do not necessarily seek to show things as they are, but rather to share a personal, artistic vision of the world around us. Nature is a recurrent theme in most of my series of photos, but I am also keen on exploring new avenues. A wide variety of photos are displayed in my gallery. Graphic designer and webmaster by trade, I opened my own exhibition gallery in 2013, in Montmartin sur mer (a small village in France), to present my work.
Against Wind and Tide
Rugged and indomitable landscapes, at times sombre, at others luminous and bright. This sequence of photos reveals a personal vision of Normandy, where earth and sea meet, a land hewn by wind and tide. From Mont Saint Michel, wonder of the western world, to the North Cotentin peninsular, along the Havres coast, with its string of small harbours. A journey off the beaten track in this distinctive region. Since always, I am fortunate to live in this corner of France where nature is still preserved and history also very present. The Manche department offers a range of very different landscapes but I have a slight preference for seascapes, although the Norman Bocage is also very inspiring. Havens, ports and islands are a great source of inspiration, inexhaustible in my opinion.
The Mont Saint Michel is one of the most visited places in France. However, photographically speaking, this is not the Mont itself that interests me, but rather its environment. Indeed, the bay of Mont Saint Michel is truly alive and changing. Each trip, I discover new landscapes, new lights, new points of view. And this little triangle, "breaking" the horizon and visible from everywhere for miles around, adds a real mystic touch to panorama!
Minimalism is a style that I particularly like. So the technique of long exposure is perfect for me ! Removing details of moving parts, it makes the picture more simple and uncluttered. The photos are also much more unreal and dreamlike … an impossible vision of the world in the reality, as if we photographed the passing time. Black and white also reinforces the minimalist side … We remove another element from the photo: the color. This leaves a better way to a personal interpretation of the image and gives more intensity to the irrealism of the photograph. [Official Website]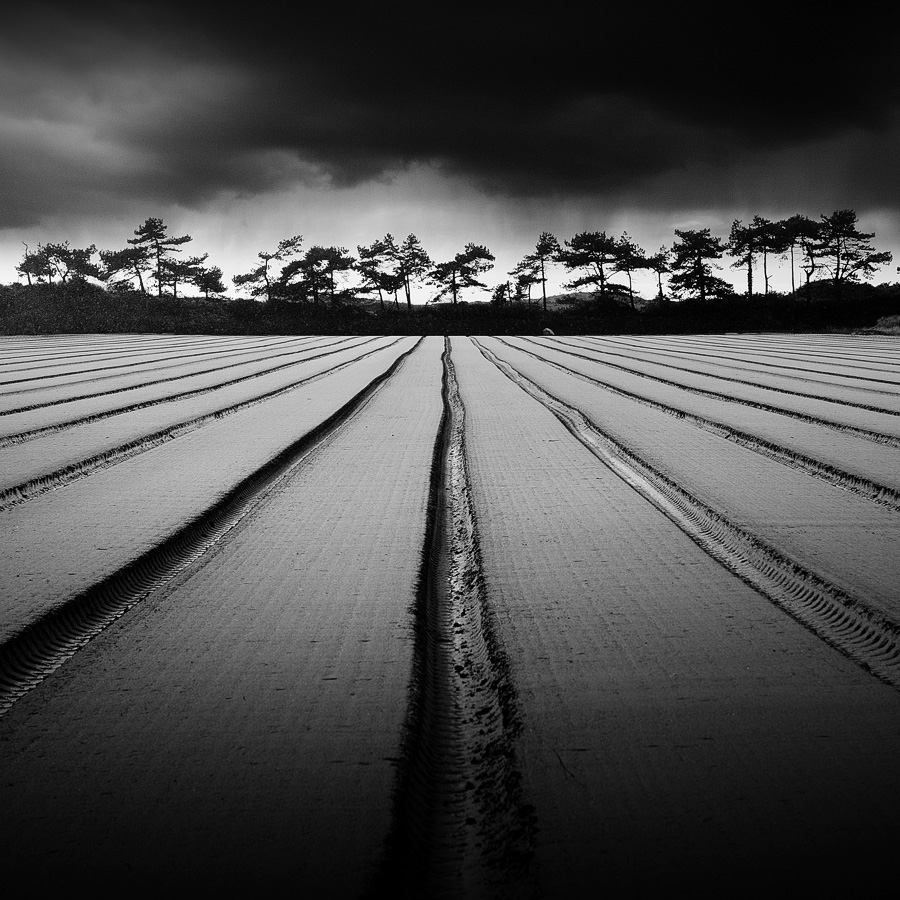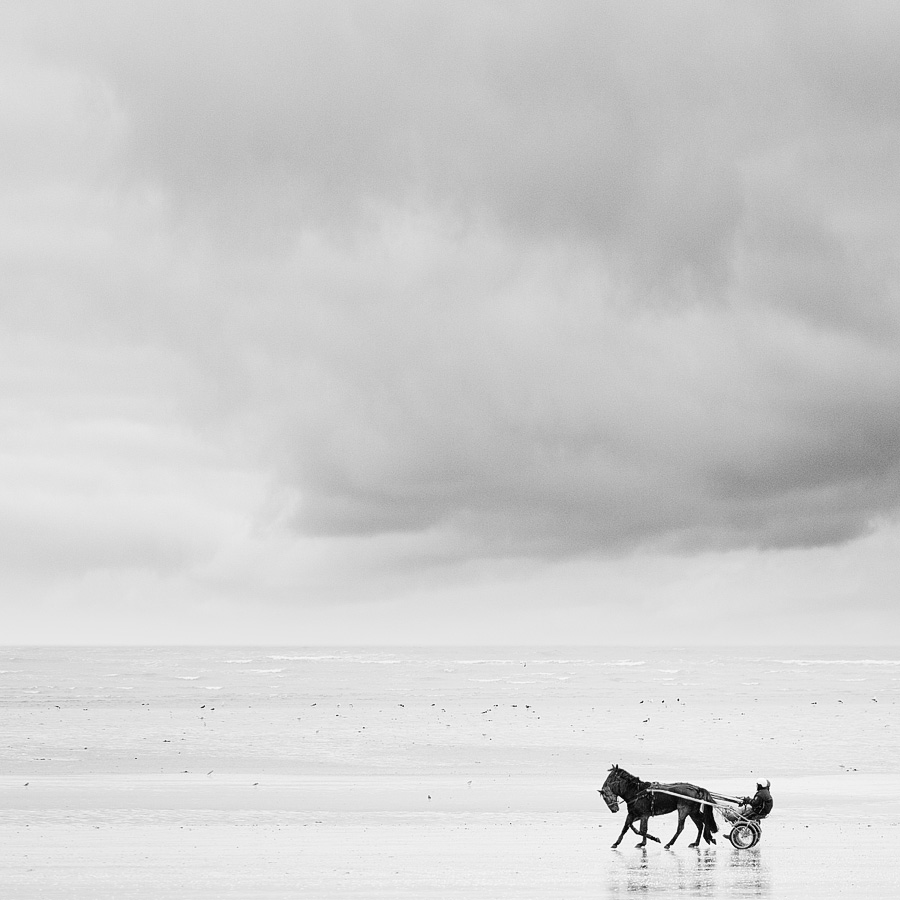 Legal Note: The photographer attest that have full authorization to give consent to the publication of these photos or project and have the authorization and permissions of third parties. Guarantees that you have all the necessary communications of property and you have obtained all the necessary authorizations for any property, buildings, architecture, structures or sculptures appearing in your photographs.