NENAD ŠALJIĆ was born 1961 in Croatia. He is a Zermatt-Switzerland based photographic artist.
The DeVoid is Šaljić's fourth artist book (photographs were taken between 2010 and 2018), along with the Matterhorn: Portrait of a Mountain (2015), Birth of a Ship (2017) and Void (two-volume Box Set, released in 2019). Šaljić's work has received numerous major awards.
It is exhibited internationally and is also included in various international collections. Šaljić is represented by Kunsträume | The Heinz Julen Art Gallery Zermatt, Switzerland and Kranjčar Gallery, Zagreb, Croatia.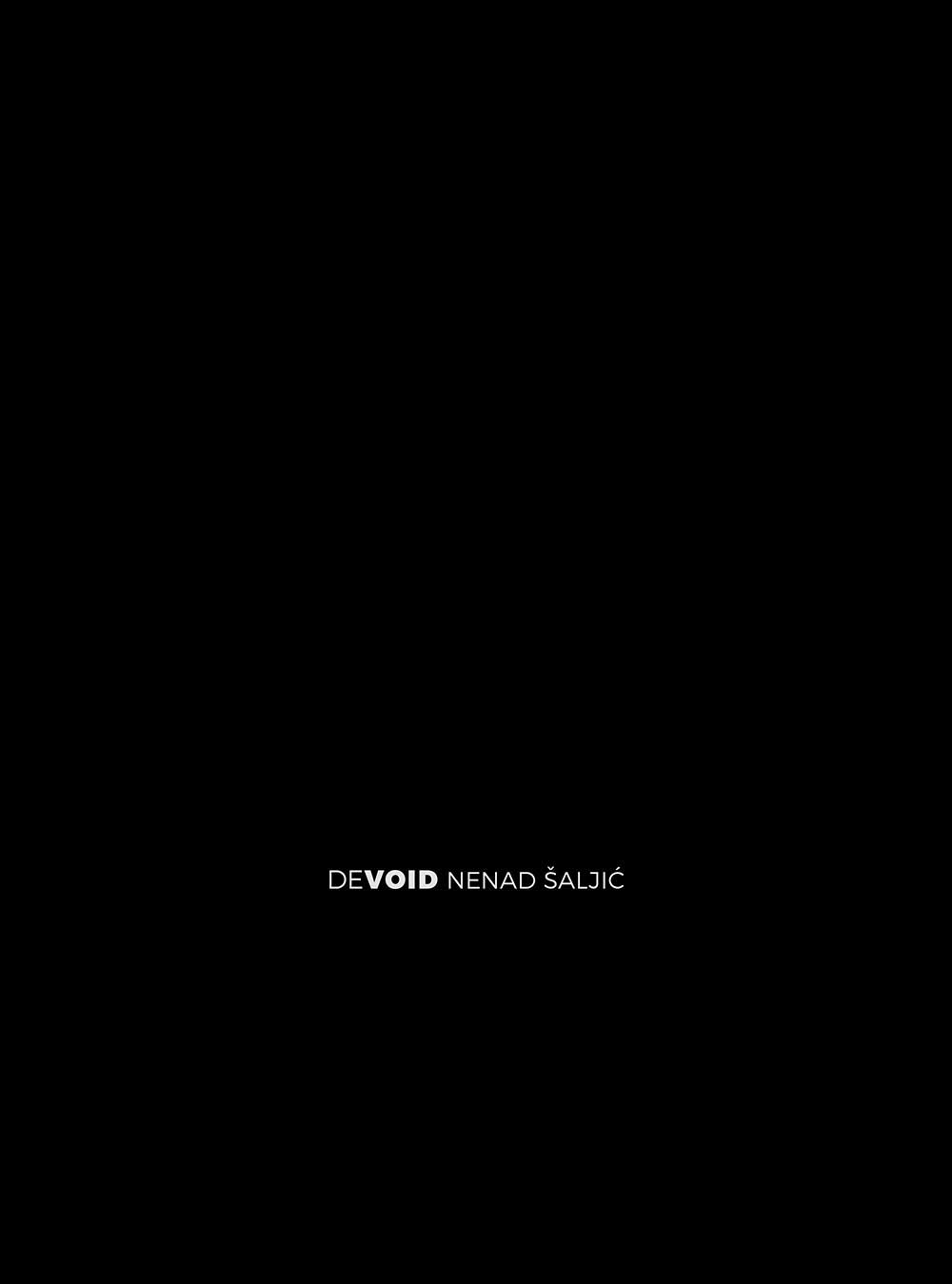 Many would hold that, from the broad philosophical standpoint, the outstanding achievement of the twentieth century physics is not the theory of relativity with its welding together of space and time, or the theory of quanta with its present apparent negation of the laws of causation, or the dissection of the atom with the resultant discovery that things are not what they seem; it is the general recognition that we are not yet in contact with ultimate reality. To speak in terms of Plato's well known simile, we are still imprisoned in our cave, with our backs to the light and can only watch the shadows on the wall.
James Hopwood Jeans, The Mysterious Universe
DeVOID, 2020
Fabric Hardcover Folder, 23x30x3 cm 
18 Loose Color Photographs 90×30 cm (146 pages) 
Publisher: Orada GmbH Bern, Switzerland 
Limited Edition of 100 copies 
ISBN 978-3-033-07763-8 
Price: 90.00€ (shipping included)