A considered and precise approach underpins Amsterdam-based photographer Jouk Oosterhof's distinct body of work.
Her unique sensibility has allowed her an internationally acclaimed career as a portrait, editorial and commercial photographer for over fifteen years.
Jouk's images are staged in carefully selected lived-in interiors where the walls, floors, curtains, and furnishings whisper their histories and stories. Her subjects, more shapes than personalities, are sculpted within the geometry of the space, and each element is thoughtfully composed to create flattering portraits. Jouk's works are strong, deliberate, and unmistakeably hers. Jouk is represented by Cake Film and Photography in Amsterdam and Photoplay in Sydney.[Official Website]
The story shows her muse André. Jouk is now exhibiting as a featured artist at the Head On Photo Festival in Sydney with these and other images of André. Almost 15 years ago she lived upstairs from André, they were neighbours and she has been taking pictures of him since, he became her muse. "I always found my way back to Andre, he inspires me with his particular kind of beauty."
This series shows images of André from 2001 till 2016. His gentle expression and porcelain skin inspired her in 2015 to photograph André in women's clothing without cross-dressing him with an excessive feminine characterization. (image 3 to 5) No wigs or make-up, understated, chic and simple as Andre is a heterosexual man who does not wear organza or blouses.
From this series 'André on His Couch' (Image 4) was a Juror's Pick for the Lens Culture Portrait Awards in 2016, it won the second prize for Zilveren Camera Category Portraits 2015, and in 2015 it was exhibited at London's National Portrait Gallery as part of the Taylor Wessing Photographic Portrait Prize.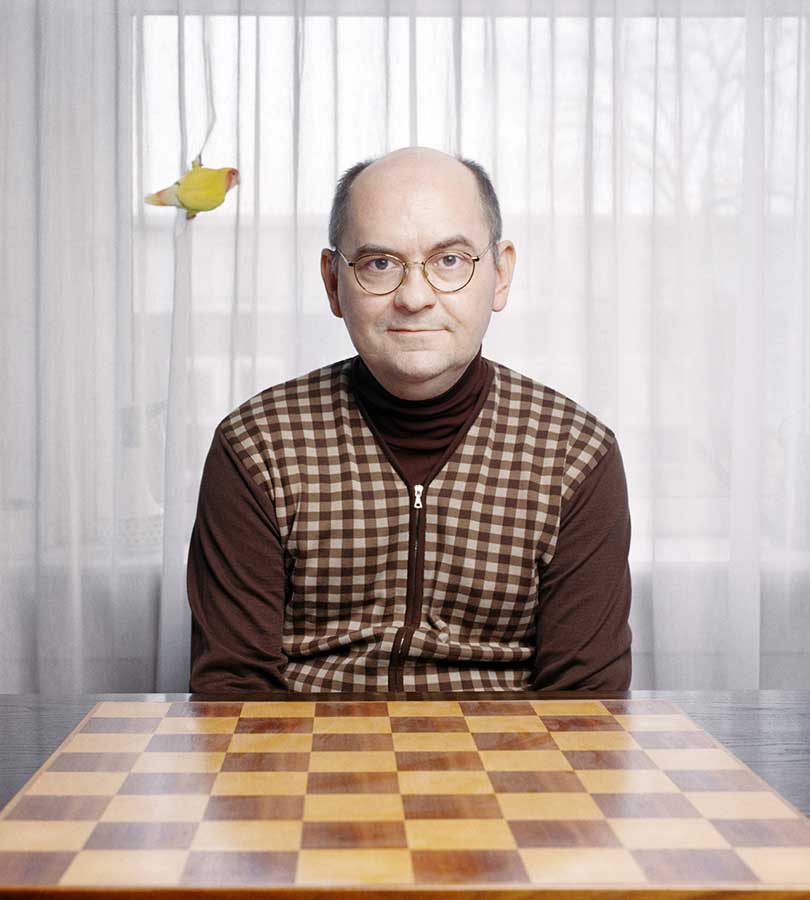 PHOTO Jouk Oosterhof / Cake Film & Photography / Photoplay MODEL Lara verheijden
STYLING Analik Brouwer / Unit C.M.A.
HAIR&MAKE-UP Patricia van Heumen / Angelique Hoorn Management