Israeli photographer Tomer Ifrah (b. 1981) photographed scenes from the Moscow metro, a vast and bustling transportation network which slices through the echelons of society, carrying an average of 6.5 million passengers daily.
In the cold of winter, people travel between the poorly lit underground and the near-perpetual dark life above-ground, as sunlight falls shorter. Ifrah creates a sombre and romantic atmosphere in the old stations of the metro, revealing both the grime of the tiled utilitarian spaces as well as the artfully designed archways and mosaics. A study in contrasts between rich and poor, old and new, the Moscow metro that Ifrah presents is at once diverse and singular in vision. [Official Website]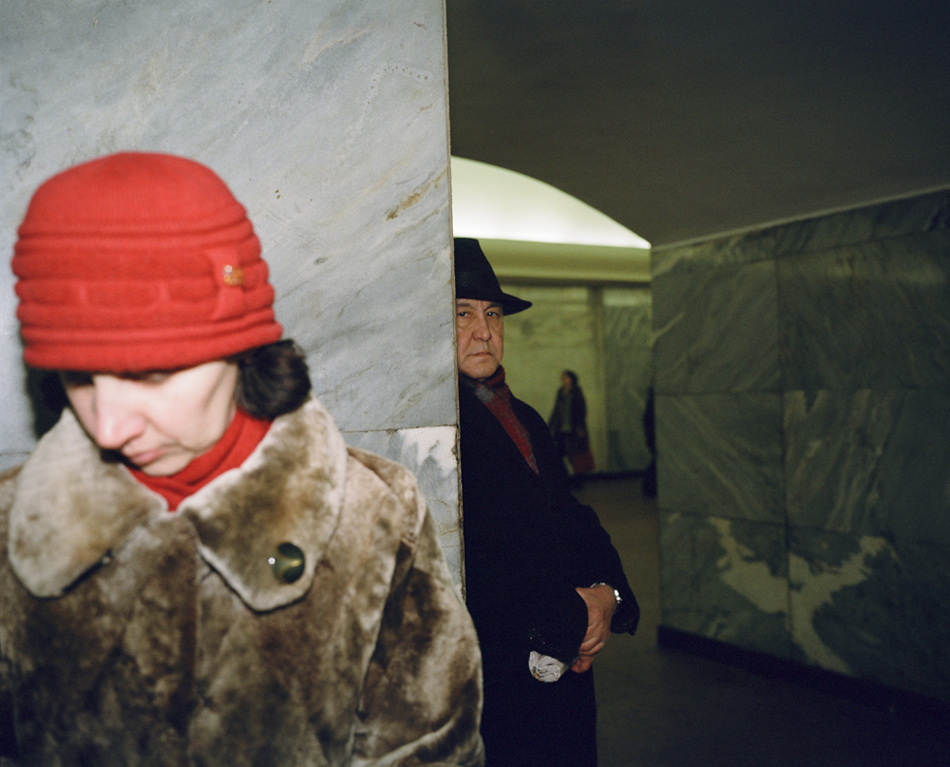 Legal Note: The photographer attest that have full authorization to give consent to the publication of these photos or project and have the authorization and permissions of third parties. Guarantees that you have all the necessary communications of property and you have obtained all the necessary authorizations for any property, buildings, architecture, structures or sculptures appearing in your photographs.