For the past 11 years I have lived in Stepanakert, the capital of the unrecognized Nagorno-Karabakh Republic, with my wife and two children.
On April 2nd, 2016, the military conflict that brought the republic to life started again.
On that same day, I was drafted as a private into the Karabakh Defense Army and placed at the most distant border outpost. On that day, I "died": died as a person, as a photographer, as a citizen…I accepted the thought that I wouldn't exist in this world anymore. I turned into a tiny spot…next to nothing.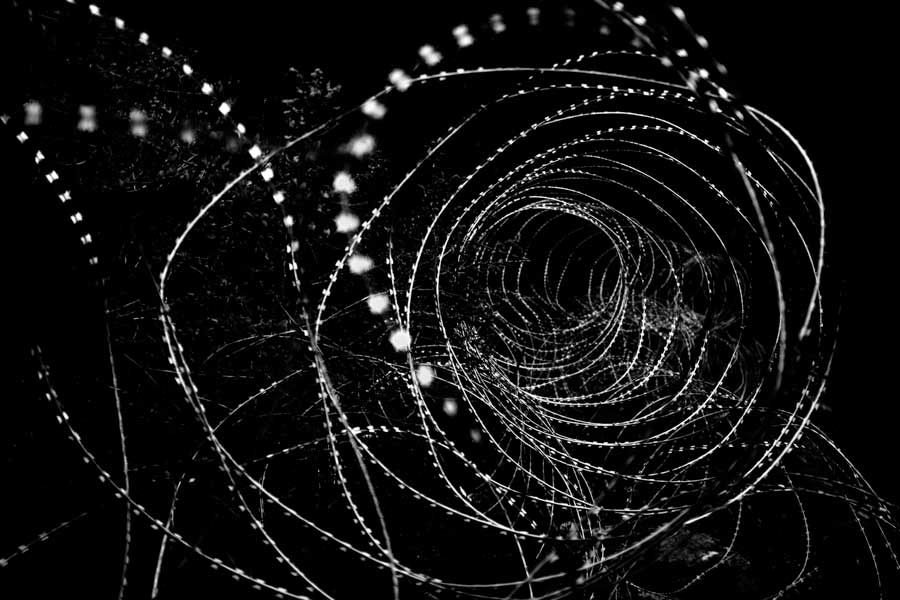 I hardly thought about home in the beginning; I almost forgot about it. It was the only way not to go insane. I had to defend this outpost and survive. Period. And then I found the way out of this inhuman situation, maybe the only way: I started to live for the sake of my younger brothers-in-arms, the 18-year-old conscripts. This is the point where I regained myself…the small spot that I had become started to grow. I had no choice between the rifle and my camera—it was my duty to hold the Kalashnikov. Yet still I took photos. These images tell the tale of my journey, from photographer to combatant and back to photographer again.
About Areg Balayan
Areg Balayan was born in Yerevan, Armenia in 1980. He attended Igityan Art Institute's graphic arts division. After serving two years in Armenian military, he enrolled in Armenian agricultural academy and graduated from it in 2005. The same year he moved to the Stepanakert, capital of unrecognized Nagorno-Karabakh republic, and started out as a freelance photographer for various institutions such as UN, UNIDO, YMCA, Armenia Fund, LA-based USC Shoah Foundation, and others. Photos that Balayan took for the UNDP-funded project "Strengthening of National Disaster Preparedness and Risk Reduction Capacities" were published in bi-lingual "VOX POPULI" photostory book.
Since the establishment of PAN Photo agency in 2009, Areg Balayan has been a staff photographer and a manager for the PAN's Karabakh bureau. On numerous assignments for PAN, Balayan took images that later were published by Reuters, Al Jazzera, Daily Mail, Cbc.com, Eurasian.net, Fox News, and other outlets.
MOB., Balayan's latest story, is exhibited until March 1, 2017 in Yerevan's Mirzoyan Library and curated by Karen Mirzoyan, Magnum Foundation 2010 EF Grantee and a former MF Human Rights Fellow. It represents an existential journey through the war and human abandonment as seen by a photographer turned into a combatant and then to photographer back again. Drafted as a private into Karabakh Defence Army and placed at the most distant border outpost on April 2nd, 2016, when the frozen conflict between Armenia and Azerbajan started over again. Balayan, as he puts, "died": he embraced the idea of his own non-existence in this world. And then he found the way out from this inhuman situation, "maybe the only way", he reminds — to live for the sake of my younger brothers-in-arms, 18-years-old conscripts. At this point he'd regained myself — and started taking photos. He had no choice between the rifle and my camera — it was his duty to hold Kalashnikov.
Areg Balayan took part in Guymri Art Biennale in Armenia (2005) , Georgia's Tbilisi photo festival (2013) and FotoIstanbul Photography Contest (2015). He acquired professional skills of ambrotype photography at Misha Burlatsky master classes held in Saint Petersburg (2015). [Official Website]