Ruiz, who is of French Canadian and Filipino-Spanish ancestry,was born in Montreal in 1964, but raised in Repentigny, Quebec, Canada.
At the ripe age of 20, he moved to the states with just $300 in his pocket and a desire to be in the entertainment world. After modeling for a decade he moved to Los Angeles to study acting. He appeared in the independent film Latin Boys Go to Hell, but found the work unsatisfying and undemanding. After the release of Latin Boys Go to Hell, Ruiz was asked to audition for several major studio films but he acknowledges that the required interest did not exist. "I wasn't passionate about acting and it showed'" Ruiz was quoted as saying. At the age of 28 Ruiz began in the field of photography.
"I found a camera under my Christmas tree and within minutes, I was obsessed. I began shooting everything in sight. I taught myself the intricate mechanics of the camera but it was several years before I realized that I could actually make a living with my work'"
Ruiz was quoted as saying. Presently based in New York, Ruiz is known for his high-impact, surreal brand of celebrity and fashion photography. Ruiz is a founding partner of Miauhaus Studios, a Los Angeles photography complex with four studios.
His work has appeared in numerous American and international magazines such as Vanity Fair, Flaunt, Condé Nast Traveler, Interview, Paper, Citizen K, Dazed and Confused, Arena, Italian Elle, Spanish and Brazilian Vogue and was a contributor to Dolce and Gabbana's Hollywood book and Iman's The Beauty of Color beauty book. He photographed the album cover for Kelly Clarkson's All I Ever Wanted. He has also directed several music videos for such artists as Kelly Rowland, Kristine W, Jody Watley, Traci Lords and Shontelle. Ruiz's keen eye and astute entrepreneurial skills have landed him positions in a wide array of fields. He founded Aardvark Aartists, an agency representing photographers, retouchers, art directors and set designers. In late 2012 Ruiz launched an APP for the iPad which will be a digital interactive extension of his book, Pretty Masculine.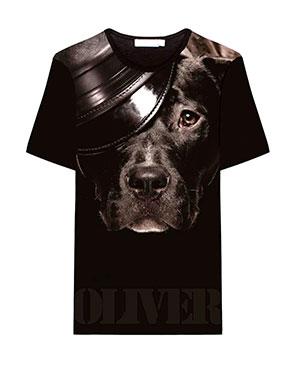 Menswear designer J. Cheikh sought out Ruiz to design a capsule collection for the Spring/Summer 2012 menswear collection in hopes of capitalizing on his fashion expertise and refined personal style. The collection was called "Mike Ruiz for J. Cheikh".
Ruiz will also be launching a line of t-shirts using  his images printed very large onto the fabric.
In addition to his advertising and celebrity clients, Ruiz has branched out as a director doing music video for artists such as Vanessa Williams, Kelly Rowland, Jody Watley, Traci Lords, Kristine W and Shontelle. He also made his feature film directorial debut in 2007 with Starrbooty, starring RuPaul.

Ruiz has appeared on several reality shows, including Kathy Griffin: My Life on the D-List, America's Next Top Model, and RuPaul's Drag Race, as a celebrity photographer and guest judge. He also rounded out the panel of expert judges on the third season of Canada's Next Top Model.
Ruiz released his 1st book of images titled "PRETTY MASCULINE" which is an effort to deconstruct the preconceived ideas about masculinity. 100% of the profits benefited GMHC. He also shot the "Kiss and Tell" campaign, helping remove the negative stigma with discussing HIV status, for GMHC. Ruiz photographed the "Cover Girls for Change" campaign with Dionne Warwick and several other supermodels of past and present.
Among the organizations he supports are GMHC, The Trevor Project, Housing Works, It Gets Better Campaign, Live Out Loud, Project Angel Food, and GLAAD. He is on the honorary board of the "Let There Be Hope" research foundation
Ruiz worked to create his first t-shirt line that helps raise funds and awareness for The Ali Forney Center, a homeless center for LGBTQIA youth. Ruiz partnered with Logo and Gilead to create a public service announcement airing on LOGO creating awareness for the need of HIV/AIDS testing. Ruiz is also the communications consultant on The Men's Sexual Health Project 36:00:00 for NYU School of Medicine, as well as a recurring motivational speaker at New York University, The Harvey Milk School, Art Center College of Design, Brooklyn International High School and the College of Design in Sacramento.

After adopting a rescued pitbull, Oliver, Ruiz was inspired to become an advocate the protection and adoption of abused and abandoned pitbulls working closely with Los Angeles rescue, Bullies and Buddies. [Official Website][Interview]