"Oblique rays of light" is a série composed as a patchwork from an awaken rêverie.
Walking through the garden where the famous French author was raised leads me to connect with ancient feelings surviving around like perfumes in the air.
I chase the oblique rays of light through the foliage, lighting randomly plants and trees on the ground. I chase them just as a young child could chase butterflies, running around, kneeling or even laying on the ground to be able to catch them on the film. Sometimes the rêverie is so strong that sometimes, I even don't take any picture just letting the light flow through my eyes and body in a meditative rest. This serie is not about nature , it is about the absence, lightness and darkness, it is what one might feel when not involved in human affairs.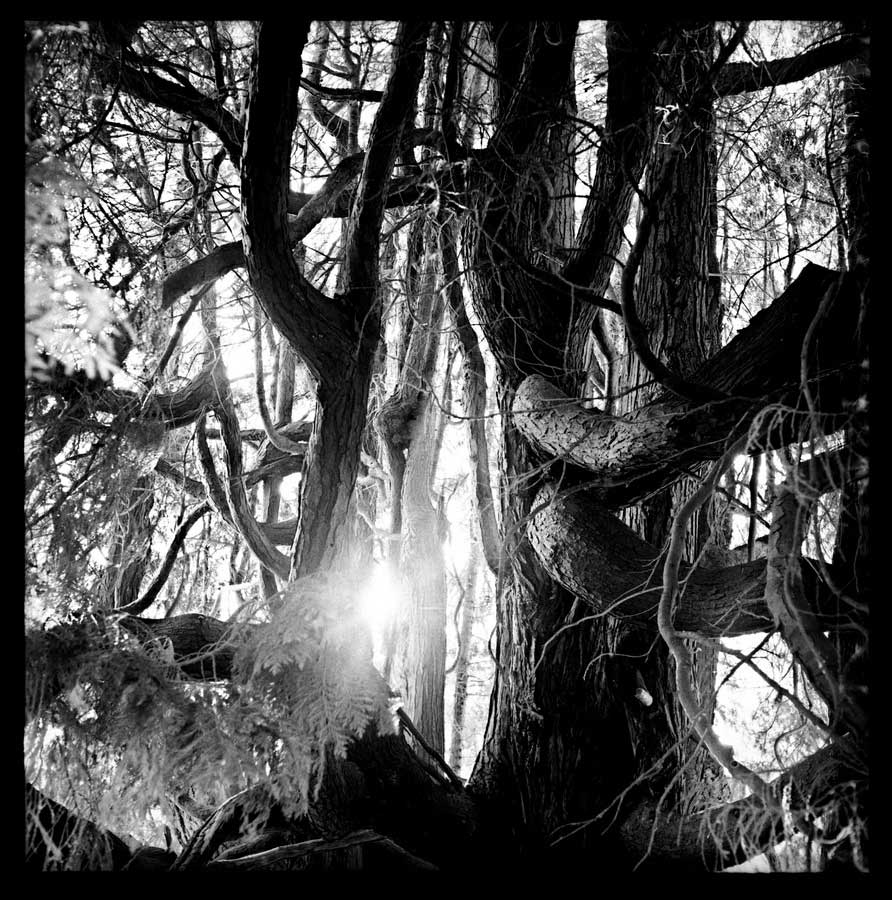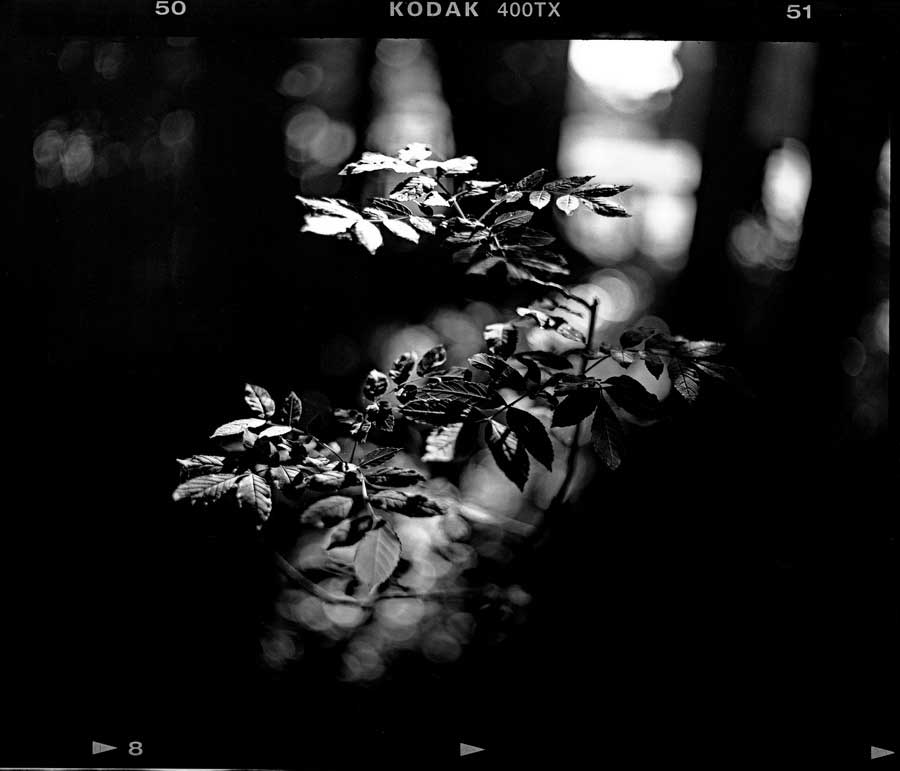 About Guillaume d´Hubert
Professional photographer in the north of France I pursue several personal paths through fine arts photography, 3D lenticular, analog Black and white, interactive photography.
I am passionate and dreamful when it comes to photography, it allows me to express what my deeper self needs to express through light, subject and technique.
This particular série is still growing, it will end in a book combining images, texts and botanic clues.My other works (mainly lenticular photography)  has been featured in several international events, such as Photokina in Köln 2012, Phovisa festival in Krasnodar (Russia) 2014, Photomania festival in Kaliningrad (Russia) 2015 and at the Hong kong center of arts next august. One of my previous project "reconstruction" was featured in Dodho online last year.