2018 marks the 20t h anniversary of the signing of Northern Ireland's peace accord which is referred to by some as the Belfast Agreement, and by others as the Good Friday Agreement .
It also marks the commencement of Britain's exit from the European Union,with Northern Ireland providing Britain with its only land border into the rest of Europe. Both of these events are of considerable significance to the citizens known variably as Protestants, Unionist, and Loyalist living in two thirds of the province of Ulster that was formed in 1921 into the state of Northern Ireland. They wish to remain a part of the United Kingdom as opposed to (re)-unification with Ireland and this anniversary provides an opportunity to reflect on what the Peace dividend is perceived to have brought for them.
Their responses to legacy of the Agreement differs as a result of myriad aspects of their identity, including financial status, class, and their sense of religiosity. But what appears to be one that all are reconciled to, is that of being to a greater or lesser extent 'let down' by the Good Friday Agreement. Their descriptoral terms and nomenclature overlap, but distinguish how their primary identity is viewed, namely through either the lenses of faith (Protestantism), constitutional allegiance (Unionism) or affinity to political or community activism (Loyalism). This latter category of Loyalism has become, for its detractors, a somewhat derisory short-hand for militancy. However many supporters believe the term originally derived from affiliation to the 'Loyal' Orders including the Orange Order , the Apprentice Boys and Royal Black Preceptory . These Protestant fraternal organisations formed in the 18t h Century, are valued by their followers for their political and religious adherence which make significant philanthropic contributions to Protestant aid. However for their detractors, they are derided for perceptions of sectarianism based on their exclusivity and their parading traditions that are often accompanied by pugnacious marching bands. Both views provide only a partial understanding of the strengths and challenges of loyalism and its relationship with 'Orange' culture.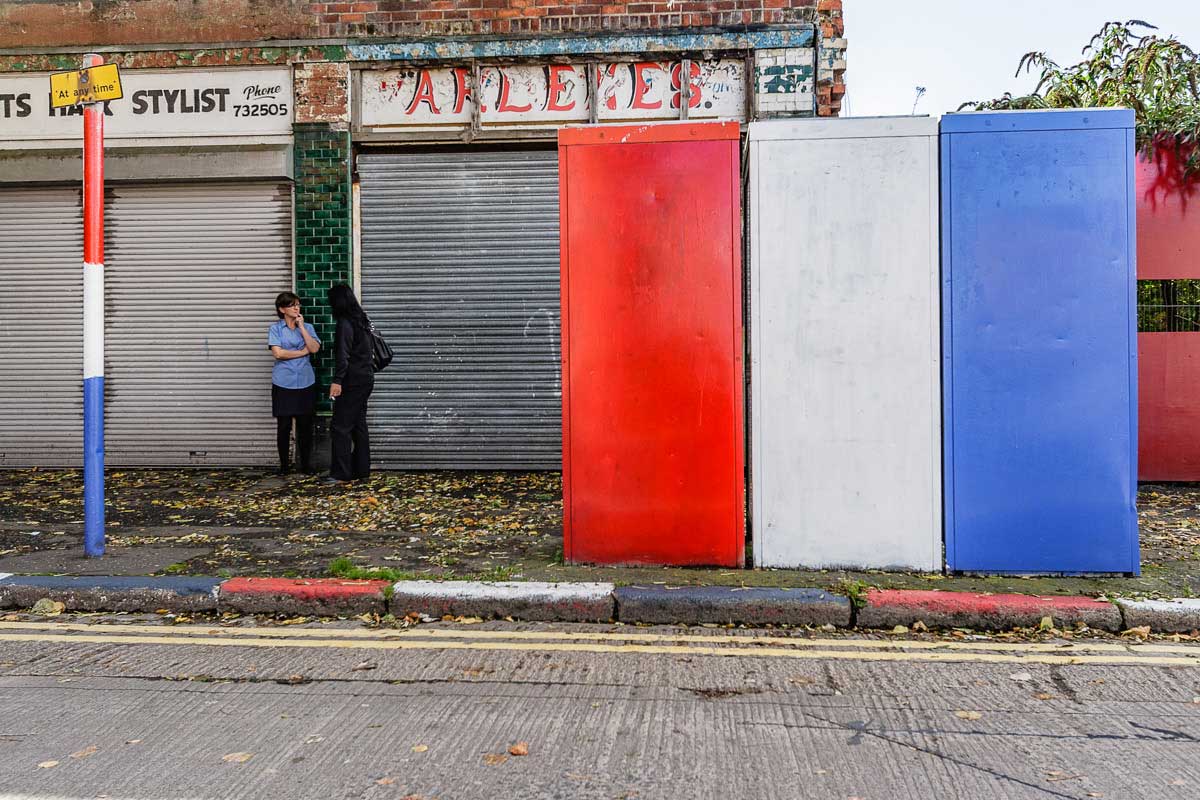 The Belfast Agreement was reached in 1998, after several trans-Atlantic and European interventions to develop peace and reconciliation. It was agreed through local multi-party talks and an international pact signed between the British and Irish Governments. Whilst the Westminster Government has retained decision making on issues such as nationality, immigration and defence, new responsibilities as a result of the Agreement for finance, education, health, housing, transport, policing, justice and agriculture are now overseen by Northern Ireland's Members of the Legislative Authority. And, as stipulated in the Agreement, the Northern Ireland Executive is configured using the D'Hondt mechanism for ministerial seat allocation whose mathematical formula of 'highest average' results in a system of equal power sharing between the two majority and diametrically oppositional parties, the Democratic Unionist Party and Sinn Féin, with no possibility of any effective opposition and challenge function from the smaller parties.
With its attempts to address a range of historical inequalities across matters such as housing, employment and policing, the treaty triggered a range of structural legislative and policy developments directly impacting the status of sovereignty and system of Northern Ireland's government including a change process and complete restructuring of policing and criminal justice agencies including recruitment practices. Other provisions and their ramifications included the decommissioning of weapons and a raft of legislation and protocols in relation to civil and cultural rights. The result of this has been a considerable re-wiring of Loyalist 'certainties' that had existed since the formation of the state in terms of their dominance in the public space not just in political and civic life, but also symbolically with the supremacy of historical narratives reflected in the media, in the naming of streets parks and memorials, and in the public display of symbols and iconography. Subsequently a narrative of loss began to emerge within loyalist consciousness.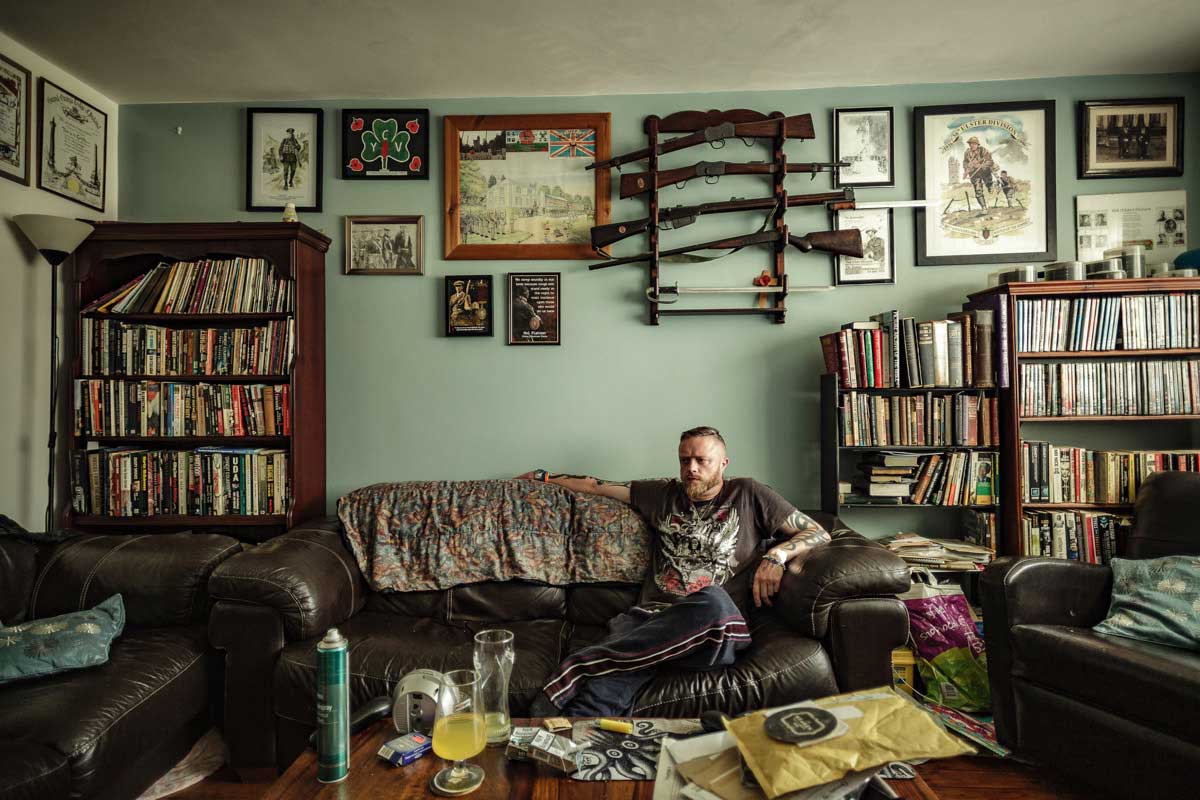 And into this radical change came uncertainties for loyalists in relation to their displaying of identity, traditions and culture many of which they considered to have been curtailed and restricted as a result of new equality legislation. And, while the new dispensation provided certainties in some areas, it also left ambiguous gaps in others. For example, the introduction of a Flags and Emblems Act in 2000 omitted to say anything about the flying of flags on the 26 council properties. Consequently, loyalist fears of that which they value being removed from the public space came to a head in 2012 when Belfast City Council voted to restrict the flying of the Union flag over Belfast City Hall from the customary 365 days of the year to 18. This resulted in a region-wide flag dispute throughout Northern Ireland with over 2,800 'occurrences;' reported by the Police on the first night. Police figures indicate a peak of 10,000 protesters in Belfast alone in the week before Christmas taking part in acts of resistance incidents and by January 2013 84 different sites of protests were recorded throughout Northern Ireland. It saw 160 police injuries and 362 files submitted to Public Prosecution Service.
Nathan Anderson from North Belfast was aged 19 when he was imprisoned for his part in the flag protest. Consequently he was not able to be present at the birth of his first child who he did not see until she was four months old. His mother, Charlene, is also a seasoned Loyalist. A supporter of the political party the Progressive Unionist Party and Restorative Justice Programmes closely aligned to a Loyalist paramilitary group the Ulster Volunteer Force (UVF) she played a key role in sustaining a protest camp on the Shankill Road which cost £20 million to police. She also protested at the removal of the flag from City Hall: "I couldn't believe how angry I felt. I felt robbed. And I always reflect back to people who lost their lives at the Battle of the Somme, thousands of Ulsterman, 16t h Irish, 36t h , all sorts of different regiments, all sorts of people from all walks of life fought under that flag." She describes herself as 'very proud' of the actions that led to her son's imprisonment despite his bleak future as a result of the jail sentence: "If he applies for a job and they ask if you have any criminal convictions what does he write? What's he supposed to write? I know what I would write. Gaoled for being a British citizen. Because that's how it feels. You're jailed for being British. People are saying our identity is under attack, our country is under attack, our culture is under attack, so what do we do? We can't beat them politically so we'll beat them in the streets. And that's my biggest fear. We will see probably all of my five sons get involved with this."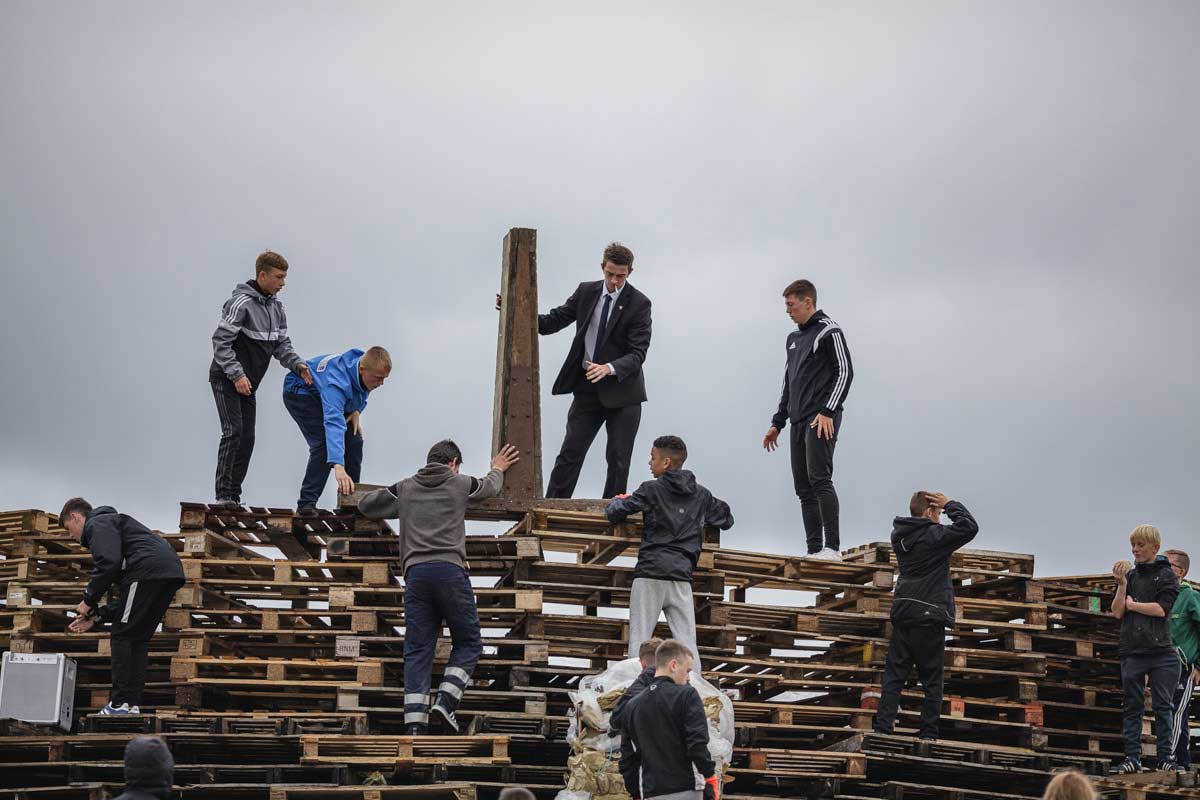 Although less than 1% of population engaged in the protests associated to the removal of the flag, over 46% of the unionists polled believed that Loyalist protests should continue . What followed was four months of sustained protests and an associated policing operation costing in excess of £21.0 millions. The demographic of protesters included very many older women activists, known as the 'Granny Battalion' many of whom were over pensionable age and whose blocking and barricading of streets which necessitated the re-routing of traffic and other public order disruptions. And, whilst many of the sites of demonstration were peaceful and evidenced merely in small roadside gatherings with people and street furniture draped in the Union flag, there were also serious clashes between hundreds of protesters and police which involved the burning of multiple vehicles and characterised by missile throwing at armed police vehicles. And the vast majority of those who acquired criminal records as a result, (including 37 who received custodial sentences up to two years), were young men from areas of multiple social deprivation.
Events such as these came to represent for academics (Nolan et al) that the Peace Process was being seen as a 'zero sum game'. It was evidence that the political parties' failure to find consensus and agreement was manifest in sectarian and public street disorder. It was also be seen to be found in a rise in organised criminal activity in both Republican and Loyalist communities including extortion, drug and prostitution rackets and loan sharking.
Dee Stitt is the Chief Executive of a community organisation closely linked to the paramilitary grouping, the Ulster Defence Association (UDA). Through Charter NI, he has worked closely with senior elected representatives of the Democratic Unionist Party to lever hundreds of thousands of pounds of governmental and European funds to support community development initiatives in the areas of Inner and Outer East Belfast in which he works and lives (and which detractors describe in the media, as being under his command and control). Eitherway, it has been under his stewardship that Charter NI has ensured that areas and schemes he is interested in, including sport and regeneration projects have been developed for the betterment of young loyalists, particularly those at risk of engagement with criminal justice agencies. It is well evidenced that young male loyalists from inner city areas in Northern Ireland including in East Belfast, have the lowest levels of educational attainment on the island. Stitt, an ex-prisoner, sentenced for armed robbery, and with frequent media allegations of on-going criminal connections, also faced the challenges confronting these young people. He is now an entrepreneur with a number of predominantly cash businesses and is no stranger to controversy and to issues of criminality and paramilitary violence and extortion within the communities in which he lives and works. His own BA degree certificate awarded since his release from prison, for community development sits framed on his office wall in a small East Belfast shop on the Newtownards Road beside a souvenir shop bedecked in red white and blue flags and Loylaist memorabilia. He laments that young people from Loyalist backgrounds have little formal knowledge of their culture and few understand the heritage and traditions connected to traditional community practices such as bonfire building and parading. And suggests this is in part due to these traditions being undervalued by those outside working class Protestant communities. To address this, Charter NI are feeding responses and supporting action plans connected to the latest Government policy initiatives such as "A Fresh Start" and "Communities in Transition", aimed at addressing paramilitary coercive control within communities. The strategic and operational focus of his organisation, like other loyalist groups, has shifted away from the support of ex-prisoners to that of supporting young people wishing to transition away from violence and to better understand the value of educational attainment. Many young people are confused about their identity in relationship within the United Kingdom and Ireland and their lack of education is a frequent topic in media current affairs programmes. Stitt laments this: "What I want our kids to have is a line of debate – to be able to debate in a positive way their identity and their history and where they are as a people first and foremost. That's my goal. So when the kids from our community are asked "What is it about your flag that matters to you? What is it, what is it that you hold so dear, what is it that you feel you have to do these protests for?" That they are in a position to answer these questions and debate with others. Because now – they don't know. Ask them what their culture is about, and they say 'the flag' – but that is all they say."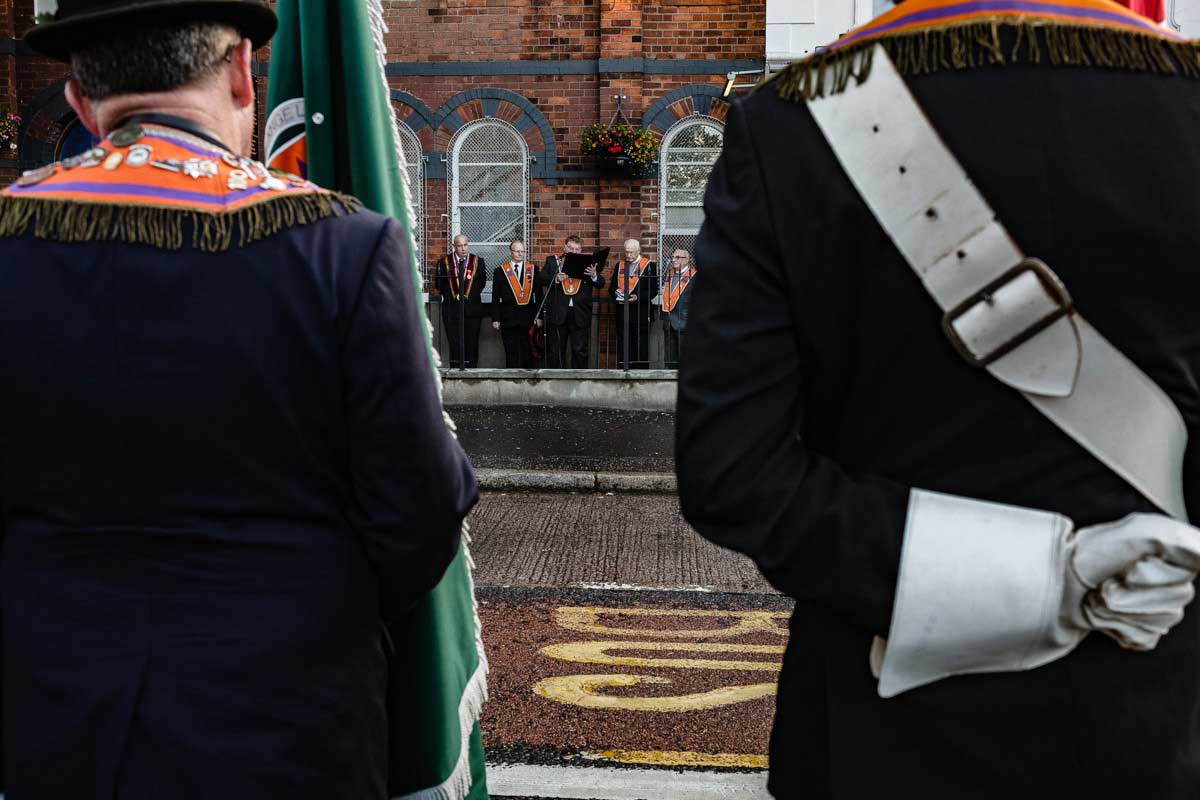 Relationships with both the UK and Ireland are changing both perceptibly and imperceptibly. An emerging facet to both Republican and Loyalists Janus-faced Northern Irish identity can be found in the reduction since 2007 of those voting for pan-Nationalist parties3. And, furthermore, in the last census in 2011, while 59% of residents held a UK passport (only 21% held an Irish one), 40% of usual residents recorded a British only national identity, 25% chose an Irish only with 21% recording North Irish. However the census allowed for a combination option, which indicated that 48% of respondents included British as a national identity and 29% of respondents included Northern Irish as a national identity.
Another layer of Loyalist identity uncertainty comes with Brexit. The threat of a hard border brought with it the potential for a further splintering of the links between Loyalists in Northern Ireland to the Union held dear. The Irish Prime Minister, Taoiseach Leo Varadkar's comments before a European Council meeting in Brussels recently prophesied "that after the UK leaves the EU (that) it's very likely that the majority of people in Northern Ireland will be Irish and European citizens. Because even people from a unionist background will want to become Irish and European citizens at the very least for the convenience." The background to his speculation and constitutional interpretations appears to be based on the spike of a two thirds increase in applications from Northern Ireland from those seeking a passport from the Irish Republic in the months following the Brexit vote in the UK.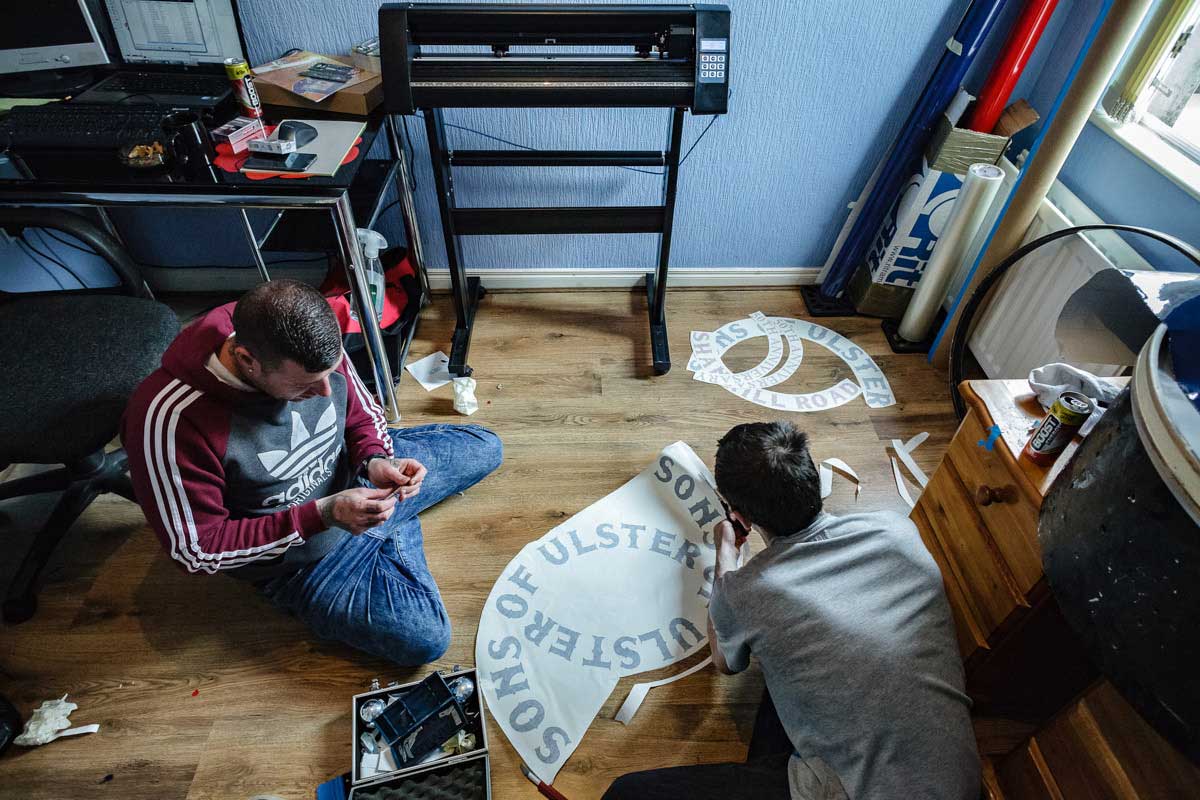 John McCaroll is one such, a loyalist of no uncertain pedigree who submitted his application the day after the Brexit vote. His father, a 'dog and pigeon man', was not connected to paramilitaries, but his sister was married to a loyalist who served a life sentence and was eventually shot for his activities, and his three cousins all served significant periods in jail for loyalist activities, including one serving a life sentence. John is neither a member of the Loyal orders, nor practices any religion, he has a clean police record and has never taken part in riotous behaviour. But, along with his nephew, whose bedding sheets, duvet and pillowcases display the union flag, he has never missed attending the traditional 11t h night Bonfire and regularly watches band parades as they are 'what my culture is about, they get my blood up and my foot tapping." His Loyalist credentials are unquestionable. But yet he is pragmatist, happy to engage in a marriage of convenience and seek an Irish passport to avoid long queues to cheap package holidays flying out of either Dublin or Belfast.
Like other Loyalists in the North – he eagerly awaits the publication of the report of the Ministerial appointed Commission for Flags, Identity, Culture and Tradition which was established in 2016 to produce recommendations on the way forward in relation to flags, identity, culture and tradition in a divided society. The commission comprising 15 members appointed by the five largest political parties and experts from civil society and is due to report to the First and Deputy First Ministers in January 2018. However the current hiatus and seeming impasse in the power sharing Executive means that in the absence of Ministers,
the Report when completed may spend some months awaiting the return of Ministers to the Assembly. [Text: Dr Katy Redford / Institute for Conflict Research]
About  Mariusz Smiejek
Born in Poland in 1978. Freelance photojournalist, photographer and a proud father. His work is dedicated to expose issues of post-conflict territories and societies. Mariusz lives in Belfast since 2010 and has been documenting a long term project about the transition and everyday life in Northern Ireland during the peace process. He was professionally trained as a photojournalist with the National Geographic photographers in Poland. Since 2017 he work as photographer for Institute for Conflict Research in Belfast. [Official Website]