The history of humanity has recorded hundreds and thousands of romances and mésalliances of all kinds.
The world witnesses love between people of all nationalities and races. This planet gives room to those attracted to people of the same, opposite and both genders. It is how this world is constructed. It is how it always was.
Love is what motivates us in life. Brain science tells us it is a drive like thirst. The ancient Greeks called love "the madness of the gods". Modern psychologists define Love as the strong desire for emotional union with another person.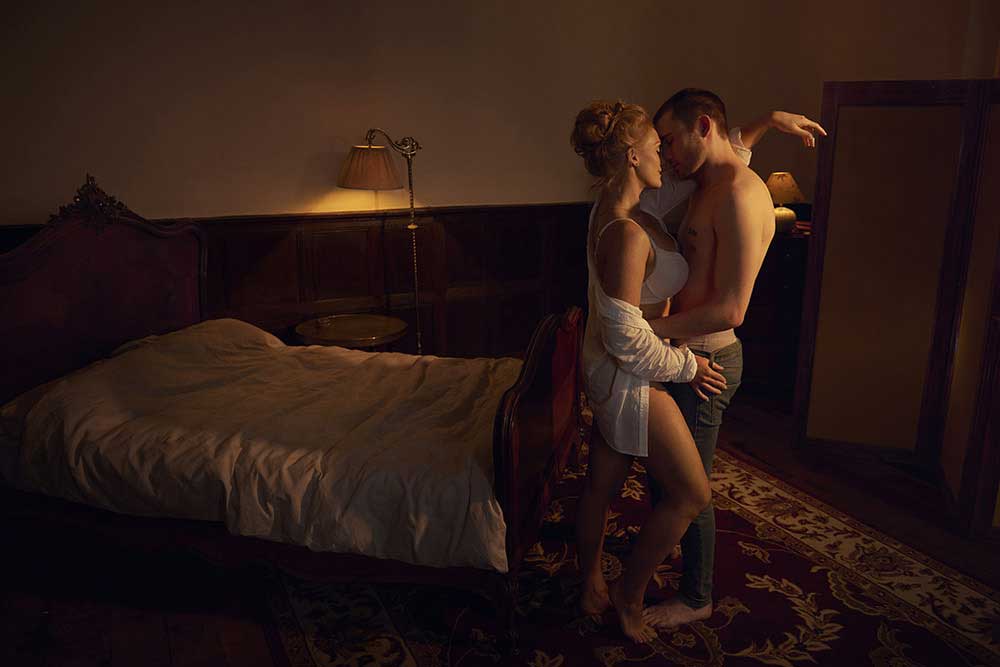 We dig deeper and deeper into brain science, physics and psychology to understand what drives us to name our emotions, to describe feelings. We are desperate to find it, to experience, cherish and keep it. We succeed and we lose. Some people beg for love, some pay for it and some are just lucky to find their second half in this big and richly populated world.
People love. People cheat. People judge. People are brutal. People search for attraction and attention, sex and lust, deep union and long-term partners.
We find love to be inspiring. We look for lovers to make it all fresh and intense again. For her new Lovyer project, Marta portrayed seven relationships that are formed by both the majority and minorities of the whole population that occupies this world. She contrasted old and young, curvy and slim, black and white, straight and gay. Following her research she finds it fascinating to observe and read about lovers, cougars, sugar daddies, gigolos, adorers, secret admirers and cohabitants. She realised that what happens to be silly to majority can be normal to minority. What is obscene to millions can truly be a blessing to the others. What can be a blessing to one group of people; can also be a motive for hate or crime for the others.
One of Marta's first discoveries and sources of inspiration was the Ain Sakhri lovers' figurine, which is the oldest representation of a human couple making love in the world. It is 11.000 year old and is very significant. If we were to translate Marta's surname from Polish to English, it would only mean Lover. The word is recorded from the earliest English writers in the 8th century. As for the title she purposely chose an obsolete (Middle English) form of lover. [Official Website]
8 months of preparation / 27 people involved / 7 sets / 1 shooting day.
Photographer / Marta Kochanek Executive Producer / Marta Kochanek Production Manager / Evie Branka Production Assistant / Barbara Gibson Production Assistant / Adam Fray Photography Assistant / James Beddoes Photography Assistant / Ian Jones HMUA / Gemma  Howard – Masters HMUA / Zaneta Swiatlowska / HMUA / Joanna Stokes / Stylist / Danijela Vunduk / Talents:  Joseph Ladlow / Loula Geater / Sarah Powell / Will Keetch / Nicola Griffin / Alan Sharman Agency / Raife Connelly Maddox Ian Henchir / Adam Lee Mroz Steven Voss / Ifeoma Obi Theodore Griffiths Sammie Howe Lizzie Bayliss Tony Bayliss Freddie Bayliss
Legal Note: The photographer attest that have full authorization to give consent to the publication of these photos or project and have the authorization and permissions of third parties. Guarantees that you have all the necessary communications of property and you have obtained all the necessary authorizations for any property, buildings, architecture, structures or sculptures appearing in your photographs.