One of Lee Atwell's best known street photographs is of a woman, walking away from her wearing angel wings and a beautiful silk white dress, through the streets of Seattle, United States.
Taken in 2015, this shot is reminiscent of the classic film "Wings of Desire," a film in which the normally, invisible angels who watch over us become visible and offer the possibility of hope.
The idea of these angels, like Atwell's image, support the intuition that we are not completely alone—that there is lightness within the dark. This is a poignant image and has become a metaphor for her way of working, symbolising her relentless wanderings through the city's street, in search of the heart of the city – an essence that for herself is as unpretentious as the life it documents.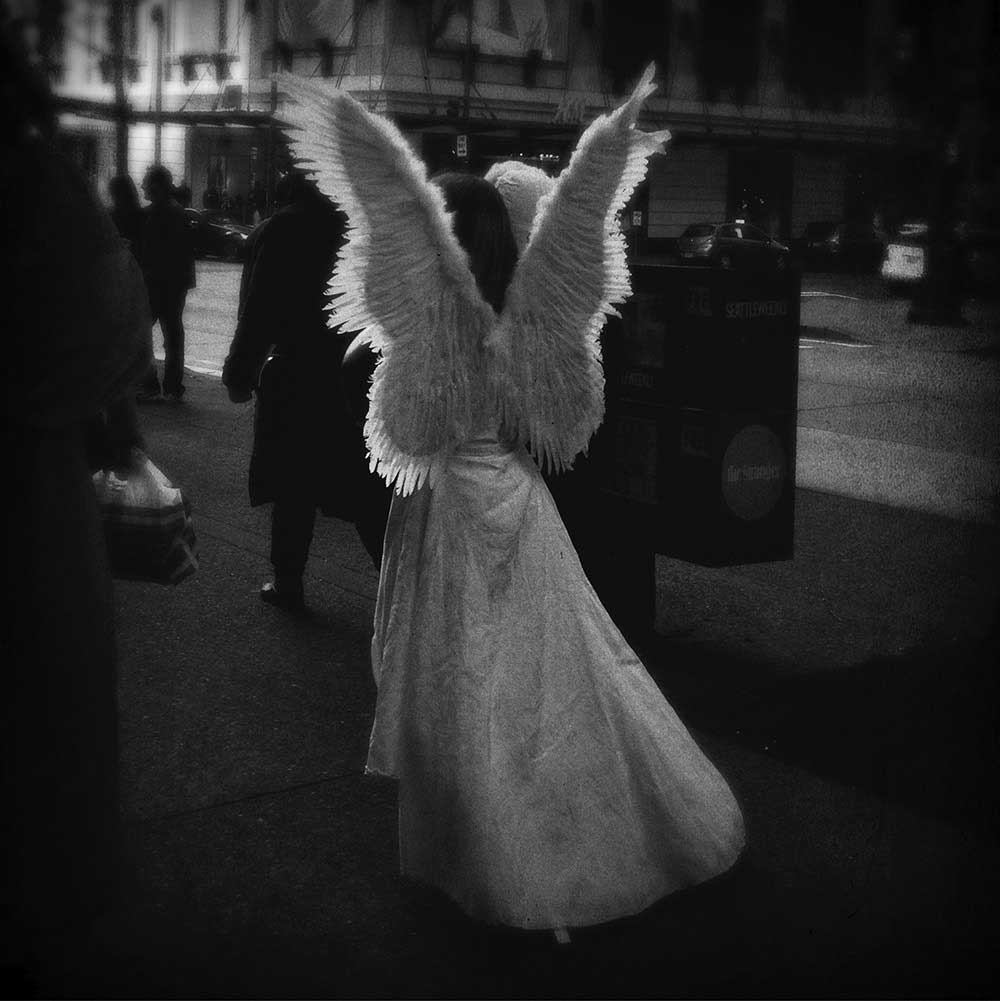 Atwell thinks deeply about relationships between women and cities, she is very aware of the differences a city has on a woman as opposed to a man, much of her street work features women.  Not unlike the feminist Virginia Woolf, who in 1927 wrote an essay on flaneuse-ing, which she penned 'Street Haunting'. Within this essay, Woolf wrote that once in the streets, women are no longer themselves, instead claiming they become 'functions of the urban landscape'. Atwell not only approaches street photography with these thoughts in mind, she captures it too.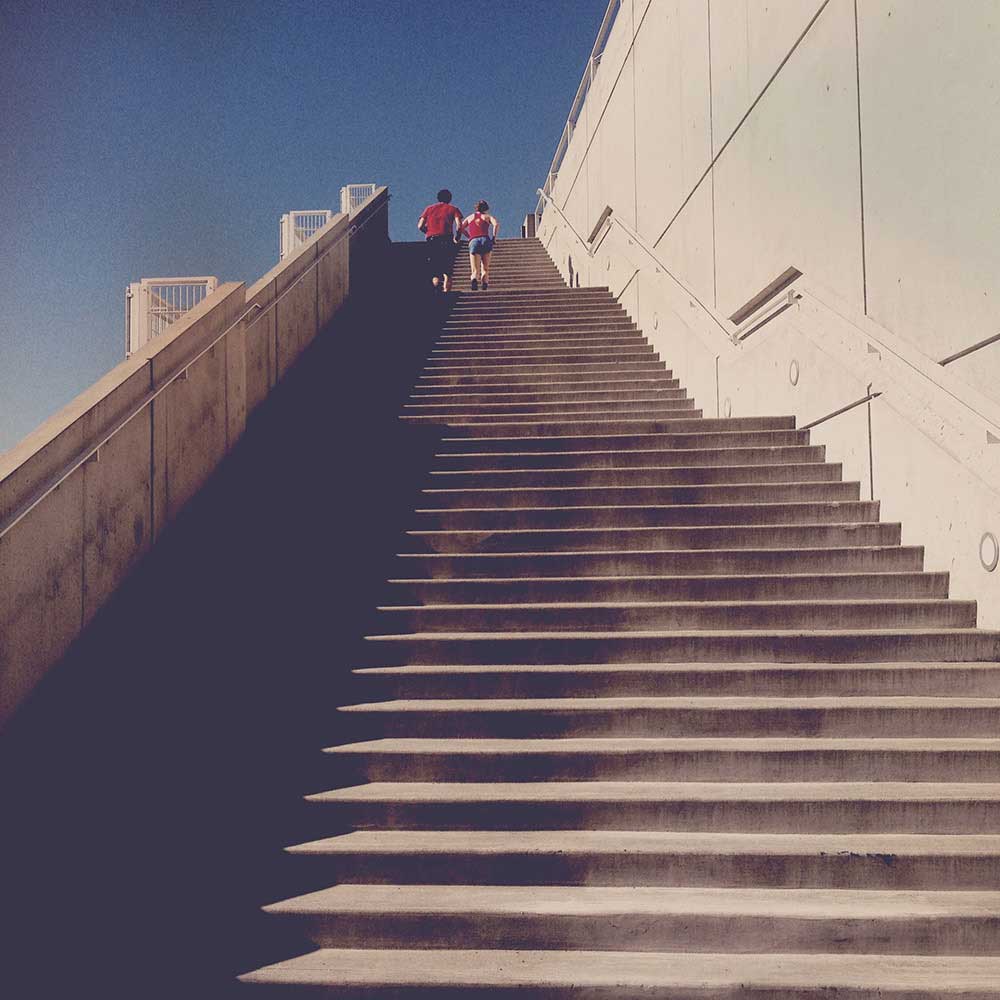 Photography is not a static practice to Atwell, her energy, drive and motivation allow her to get closer to the unconscious self. When she shoots, she is not completely conscious of the world around her, but rather, she is intuitively reacting to a spiritual place, within herself. Her colour street photography is brasher in tone and more dramatic in juxtapositions in contrast to her black and white work. In one poignant colour image,  a heavily pregnant woman, stands legs apart, in a tight fitting dress, with her arm at an angle, the hand touching her hair, her face in partial shadow, she appears to be stationary and eluding in confidence. At the same time two women walk away, within the frame, appearing to be dressed for work and walking in a purposeful way. The background displays graffiti with an unlevelled and cobbled pavement, it looks as if it is a run-down part of town. This complex image captures the spirit of 'life goes on' in bright primary colours and with the positivity of the imminent birth of the new child and the other women rushing to work, this photograph becomes a poetic living scene.
Much of Atwell's photography could be classified as complex in content, the expression of the subject or subjects are always paramount, there's often an addition of an interlude, something extra going on in the scene.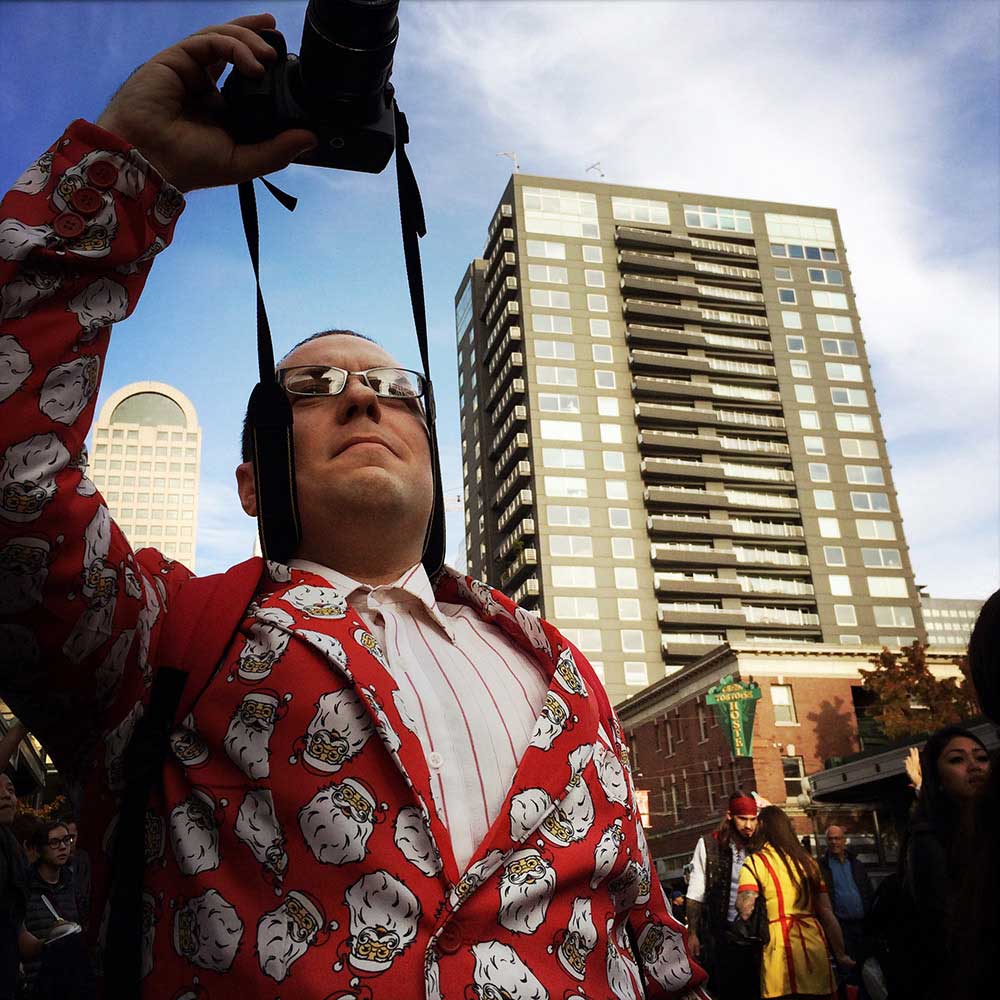 "I love immersing myself in the surrounding environment where it is necessary to be present, moment to moment, in order to capture dramatic or subtle contrasts of light and shadows, or fleeting movements of the animate and inanimate within that frame. Sometimes, by chance, quite unexpected subject matter will appear within a frame as well, which I find to be quite magical! To me, street photography is a soulful expression."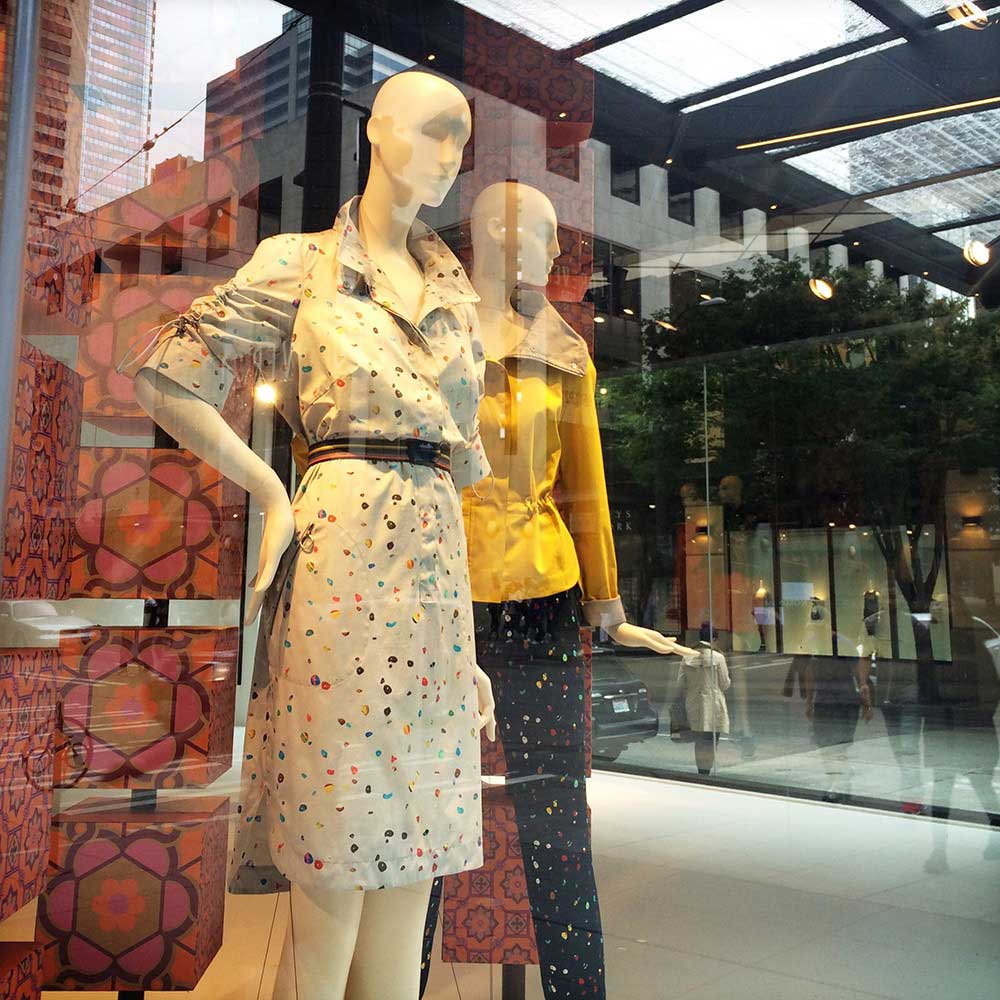 Atwell is a remarkable street photographer who has the talent to create images that encompass societal themes, so much so, they will go on to become iconic photographs representing their time periods. Lee is co-editor of the 'StreetWise' column in TheApWhisperer, an online publication where she is a writer and curator of mobile street photography.She has received several international photography awards and has had photographs featured in publication, mobile photography websites and web-magazines. She has also had photos exhibited in several cities – in the USA, Canada, Italy, France, Hungary, Belgium and Portugal. [Official Website]