Ivan Pushkin (b. 1988, Chirchiq) is Russian visual artist working at the intersection of photography and digital media and exploring the perception of reality by contemporary human and society.
He graduated from Maxim Gorky Literature Institute and the School of Photography of Elena Sukhoveeva and Victor Khmel. His works were exhibited in Russia at the PhotoVisa Festival in Krasnodar, State Central Museum of Contemporary History in Moscow and participated in group exhibitions and art festivals abroad. He lives and works in Moscow, Russia. [Official Website] [Print Version] [Digital Version]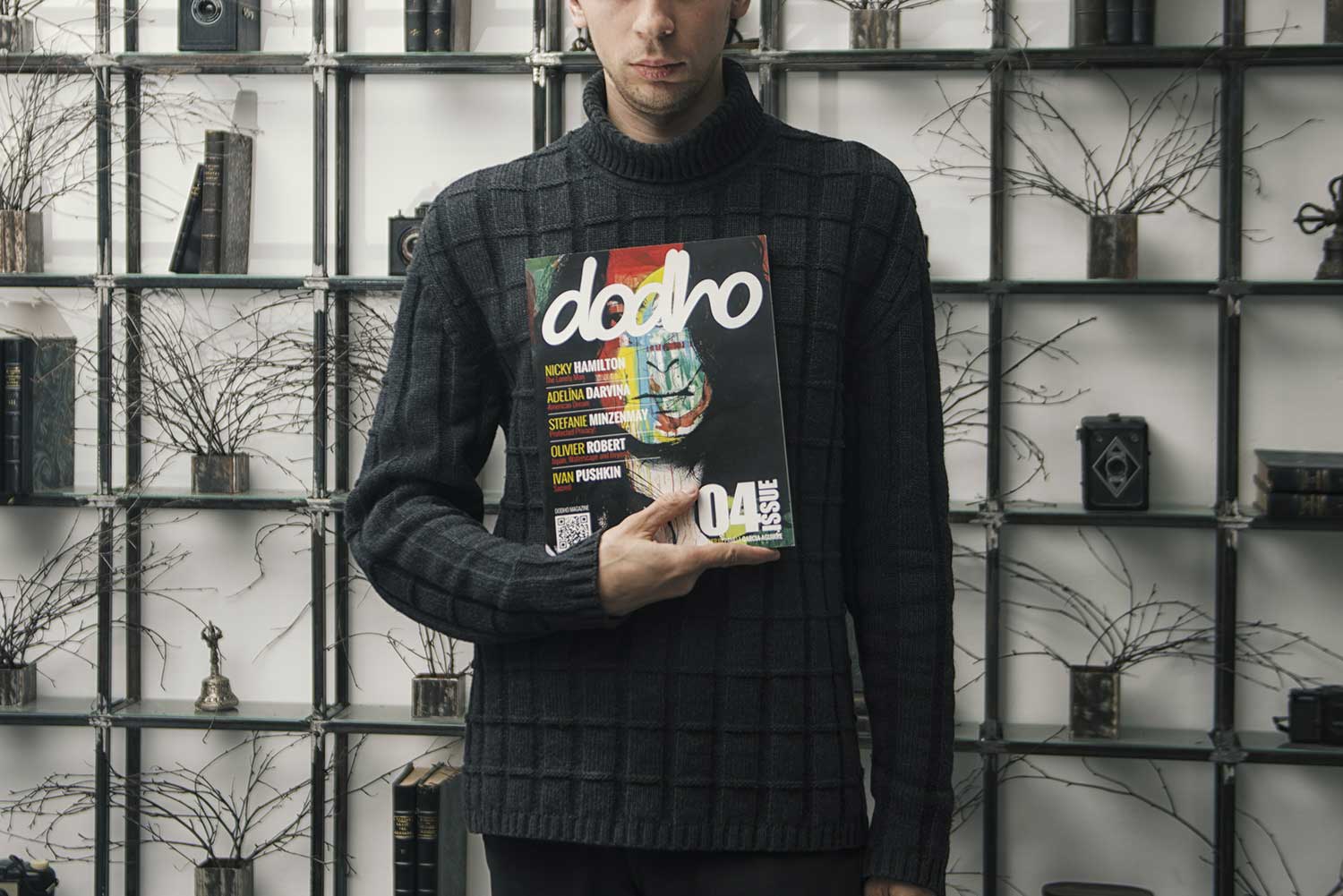 Can you tell a little about yourself?
I was born in Uzbekistan and raised near Moscow. I studied literature and learned to make movies. I never specially studied to make photography until recently, but eventually it became my life's work
How did you get interested in photography?
It was probably in my childhood that I first got interested in the image as something that can be created technically. I made the very first pictures in Paint and the earlier versions of Photoshop, those were quite abstract works, I liked to print them and make collages. I took my first camera at 16 when I went on a trip to Europe. Perhaps it was a moment when the camera became for me without even realizing a tool for searching for something unusual and remarkable.
What inspired you to take your Sacred Series?
Probably, the project appeared as a reflection on the absolute absurdity of our life, and how we are conditioned by certain mental, social and biological attitudes. In particular, my interest attracted such a phenomenon as "magical thinking", which Sigmund Freud attributed to children and "primitive people". This kind of thinking gives physical omnipotence to symbols and signs and presents our world as a place where everything is related and interconnected by mysterious forces. And despite our "adult" rationalism, we want to return to that childish perception. Can art help people and society in their "growing up", in an attempt to comprehend these attitudes and overcome them? This is one of the questions that I care about and which I ask, including in this project as well.
How would you define your general style photography?
Now I'm trying different methods and approaches to the image. The aim of the project determines the visual way. I like it when a photography raises questions and produces a number of conflicting feelings.
Could you please tell us anything about your technique and creating process?
In the project "Sacred" I used a more "visual" approach, dictated by the desire to show a craving for the mysterious and mystical with a little irony. Most of the objects I photographed at night, sometimes using a long exposure to make the object emit as much light as possible, highlighting it against the background of others and emphasizing its special status.
[/column]

In your opinion, what makes a good conceptual photograph?
It seems to me that if photography encourages you to think, that's good. If it is able to shake your way of looking, then probably this is a wonderful picture.
How much preparation do you put into taking a photography?
The main part of the preparation is the work on the concept of the project and the search for objects for shooting. But sometimes photography just happens and this is always a pleasant discovery. I think randomness is an important part of art.
What do you think makes a memorable project?
I believe that the project will be remembered if it can find an approach to the audience, if it can touch on what really bothers them and, perhaps, somehow help them.
How do you know you got the shot you wanted?
I'm never completely sure of this. I hope that picture is yet to come.
Your idea of the perfect composition?
I think the ideal composition is the one that is fully consistent with the concept of the work and adds additional meanings. It can as absolutely "correct" according to all classical canons or at all to be absent.
What would I find in your Camera Bag?
Recently, I myself am not sure what there may be. Maybe a whole studio, or maybe only one old 60-year-old Kodak camera.
How important is an awesome website for your business and how has social media played a role in your photography?
I think that social media in today's world plays an extremely important role, making in fact certain art phenomena part of a common culture. Well, business without them, of course, is difficult to build.
What future plans do you have? What projects would you like to accomplish?
I hope to continue and extend the scope of activity exploring new ways of working in the space of photography and art.
Finally, one las question. What opinion do you have of our print edition?
Thank you very much for your magazine, it's absolutely wonderful.