El Rocío is a small town in the country side of Andalucia which is home to the Virgen del Rocío, a wooden Madonna richly ornate who normally can be found near the altar of the town's beautiful church.
The Romería de El Rocío is a procession/pilgrimage in honor of this Virgin of El Rocío which now attracts roughly a million pilgrims a year (The term Romería comes from romero, meaning a person travelling to Rome.) A large number of the pilgrims travel to El Rocío, either on foot, on horseback or in horse-drawn carriages, generally sleeping outdoors.  For many, the journey is the most important part of the pilgrimage.  For the occasion, many of the pilgrims wear traditional Andalusian costumes, the men wear short jackets, and a broad brimmed Andalusian hat.  Women either wear a flamenca costumes with their hair adorned with flowers or a more convenient riding costume. This photo-essay attempts to capture the spirit of this deeply religious event mixed with equestrian skills and traditional Andalusian flair.  [Official Website]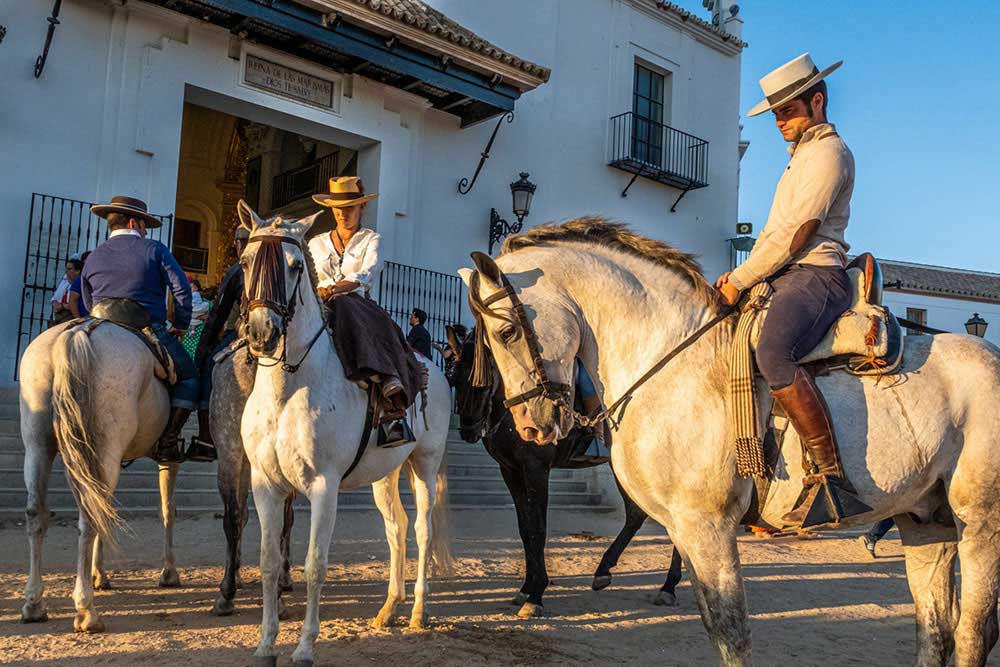 Legal Note: The photographer attest that have full authorization to give consent to the publication of these photos or project and have the authorization and permissions of third parties. Guarantees that you have all the necessary communications of property and you have obtained all the necessary authorizations for any property, buildings, architecture, structures or sculptures appearing in your photographs.