The Hindu pilgrimage "Kumbh mela" is one of the most ancient traditions of India.
Maha Kumbh Mela is considered to be the largest religious gathering of people in the world, is held every 12 years on the banks of Sangam, At the confluence of the three holy rivers Ganga, Yamuna and Saraswati. This series of images focuses on the individuals rather than the masses, photographed only after dark, on the side roads of the immense compound that was built for the pilgrimage. [Official Website]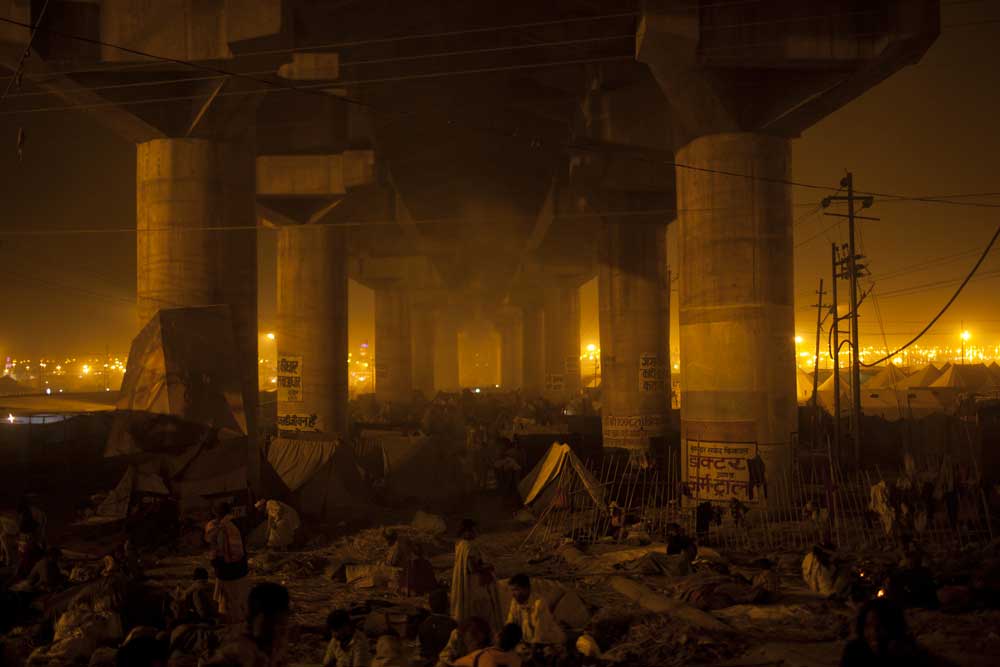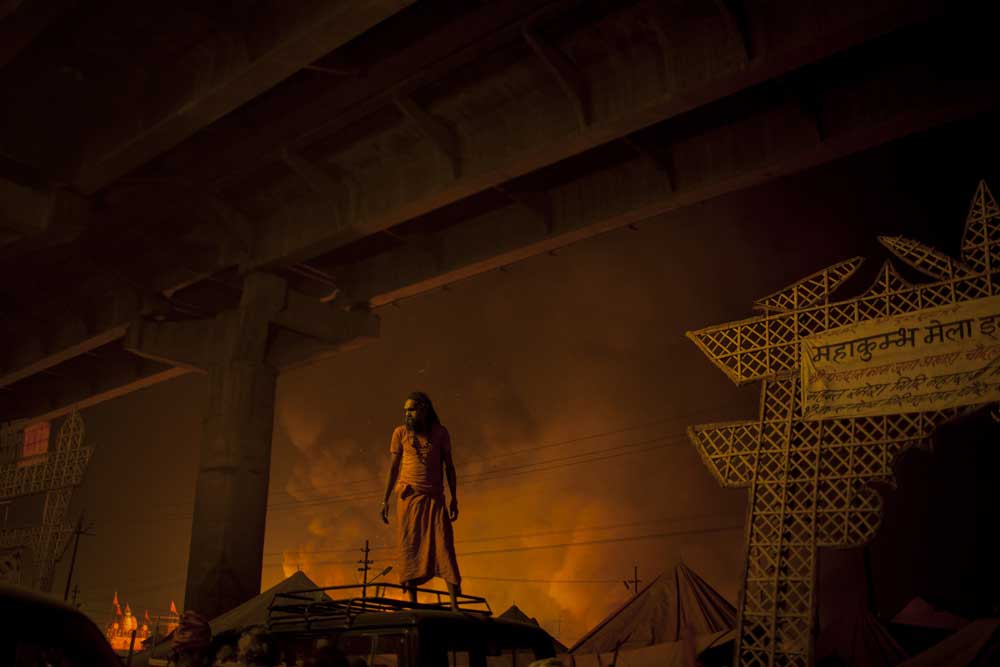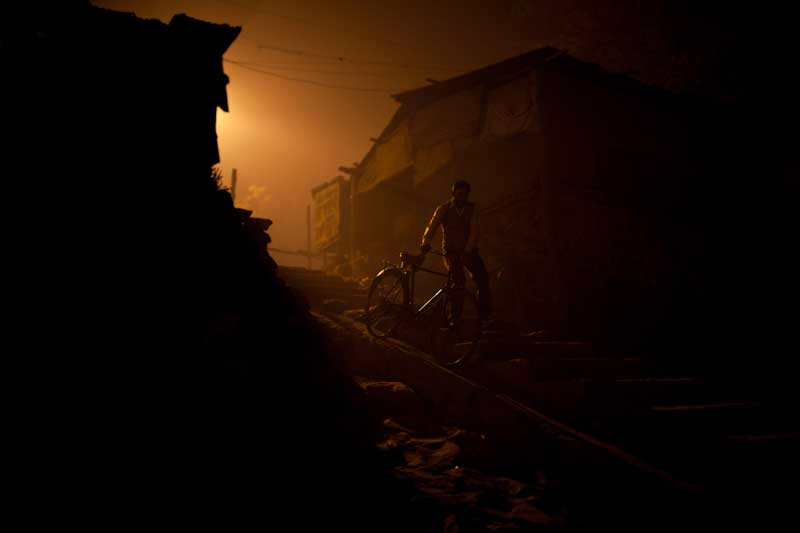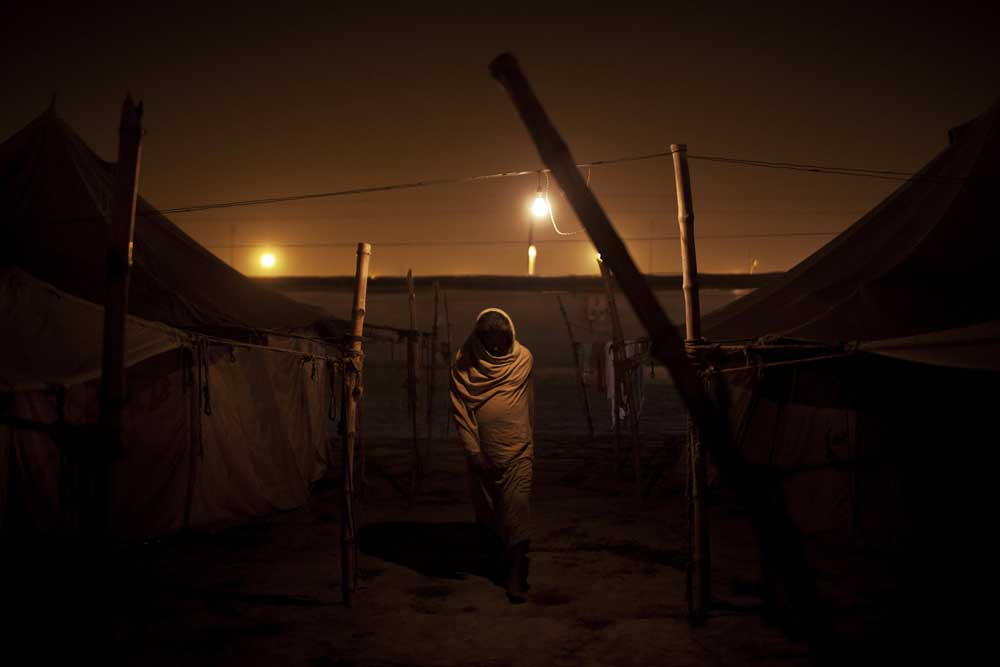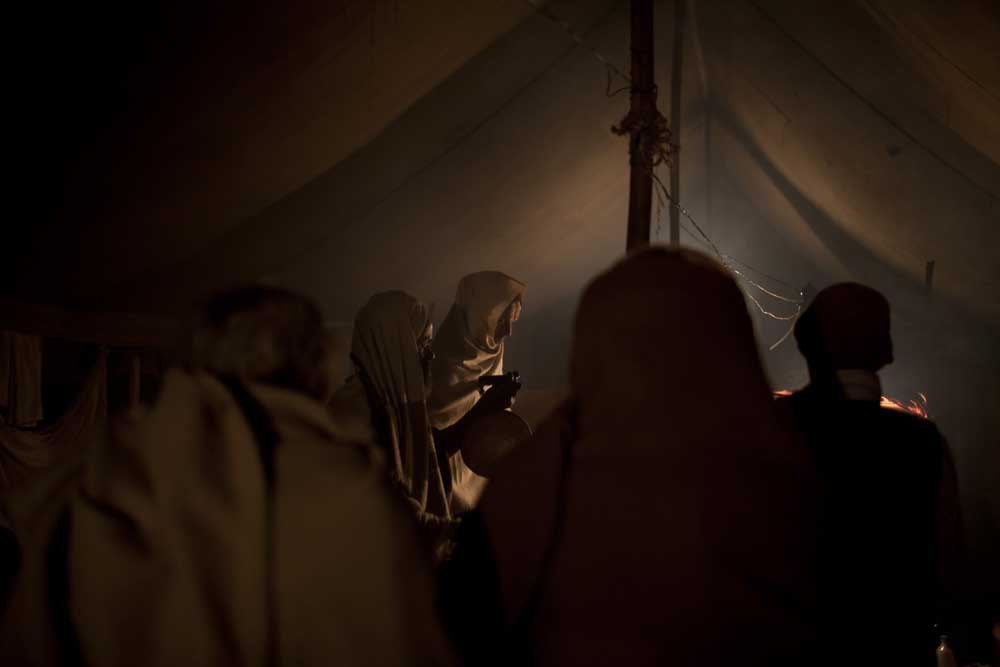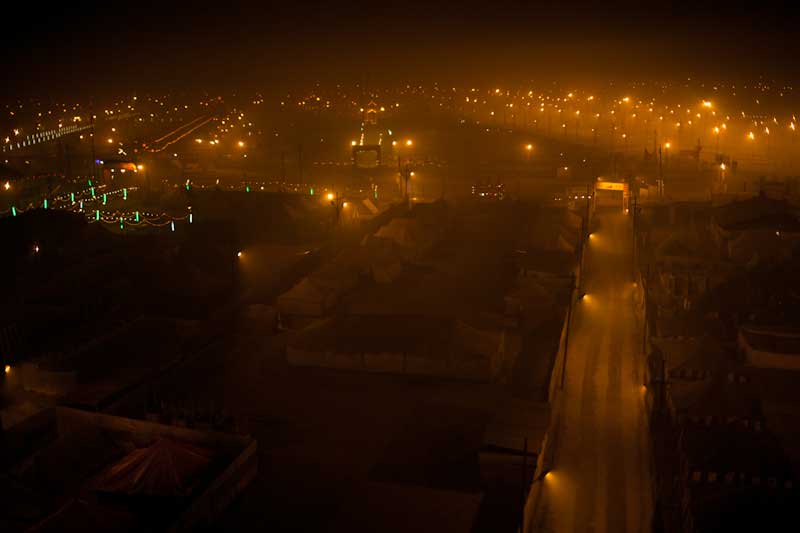 Legal Note: The photographer attest that have full authorization to give consent to the publication of these photos or project and have the authorization and permissions of third parties. Guarantees that you have all the necessary communications of property and you have obtained all the necessary authorizations for any property, buildings, architecture, structures or sculptures appearing in your photographs.