Jennifer Orhélys's work also explores how human interact to natural space and captures the fragility of the natural environment.
So she translates her relationship with the nature, in geometry, colors, and stagings of light. The artist Jennifer Orhélys infuses observations of trees, animals and places, fleeting moments, into photographs.
The series highlighting the extreme sensitivity of an Artist and that gives her an awareness of her environment. As soon as Jennifer enter a new space, she is aware of the physical and non-physical effects the space is having upon her. Jennifer thinks, she can be a bit hyper-sensitive about this, yet because of this sensitivity, she does definitely believe that whether viewers are aware of it…because they are affected too by their environment. Moreover, Orhélys's photographs explore universal themes of dreams, fairy tales and mythology. The Self portrait's characters are created, like of alter egos but I get away from it like in an acting. So the characters often look away from the viewer, the face is often hidden by the environnement, direction or by a mask (make up). And the viewers will enter themselves within a fairytale, and interpret the narrative of the image to can searching for hidden meaning inside the story. The images lives in a fantasy land in which the face is caught in a moment of isolated contemplation. It is a mirror of a personal inner experience, or a visual recreation of the unconscious, like a half forgotten dream that represent a pure emotion. She works with film, numeric and polaroïd photography.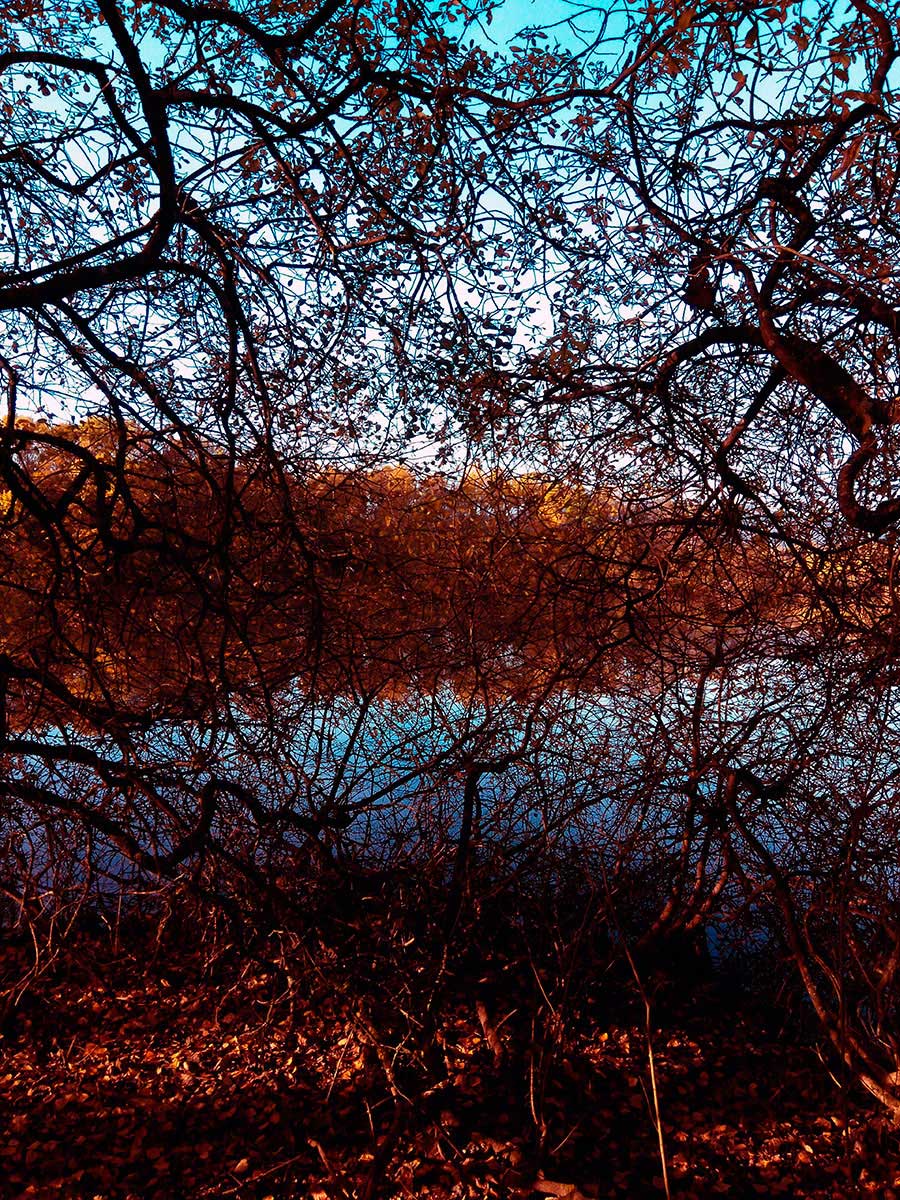 About Jennifer Orhélys
Jennifer Orhélys is an award-winning French artist whose create a imaginary world with faery landscapes and solitary heroines, evoking the Pre-Raphaelite, Romantic, and Gothic periods in the classical painting. Her photographs explore universal themes of dreams, fairy tales and mythology.
In her self-portraits, Orhélys shares her world full of magic appearance. By using her own face in dozens of productions, her portfolio gives us over a thousand different women whose forthcoming, filled with poetry, take us very far in sharing with us her bucolic world, dreamlike and sensitive. Perfectly encapsulating the feelings she experiences at the time of a shoot, the photographs of Jennifer Orhélys give off an undeniably deep aura; rich in meaning and emotion. Like a true actress determined to convey an accurate concept and emotion to her viewers, she undertakes extensive research to gather a variety of make-up ideas and construct a unique character.
In 2016, her work has also received recognition and is in the permanent collection the Kiyosato Museum of Photographic Art, (a museum devoted to photography in the Kiyosato region of the city of Hokuto, Japan.) Jennifer Orhélys has been exhibited from New York to Los Angeles and Berlin to Japan and her work can be found in a number of public and private collections.
Her Fine Art work has been included in a number of group shows at Louvre Museum (Paris), Times Square (New York), the Galerie KD (Biennial International Of Image, Nancy (fr), Novotel Tour Eiffel (Paris), 4th Biennial of Fine Art& Documentary Photography, (Berlin),…
Jennifer Orhélys will graduate from La Sorbonne-Panthéon university of Arts and Cinema, thanks to her personal photographic work.