Emerging photographer winner of a Second Place IPA Awards 2015, of a Third Place IPA Awards 2015 , a Silver Medal Prix de la Photographie (Px3) 2015 and a Bronze Medal Prix de la Photographie (Px3) 2015, as well as being finalist and several honorable mentions at other International awards

.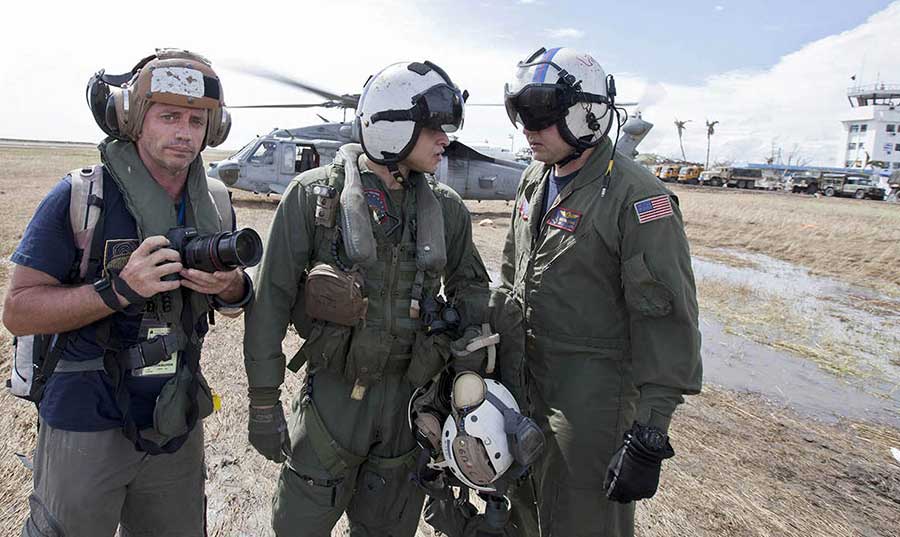 I was born in Madrid, Spain the 3rd of April 1965, as the son of a doctor who lived along with my mother in the Sahara desert dedicated to humanitarian causes. Education: Degree in International business management at the Schiller International University Germany (Heidleberg), 3 years of Biology studies at the University of Alcala de Henares and a degree in Philosophy, followed by a PHD still to be finished. Several advanced photography courses, video and editing. Languages; Fluent English, French and Spanish. Can speak and read Russian, German and also speak Chinese, (my wife is from Taiwan). Constantly I have been travelling, photographing and living in foreign cultures, so with the years I became a wandering chameleon who had lost his roots and always able to adapt to foreign environments, permanently travelling from one country to another, and living in Germany, Russia, USA, one year with a tribe from the Amazonian region of the Yasuni river (Ecuador), India, went to African countries, lived for one year in China, three years in Cambodia, and travelled through others; Peru, Ecuador, Guatemala, Panama, Burma, Tibet, Taiwan, Vietnam, Thailand, Malaysia, Laos, Nepal, many African countries and all over Europe. At the present I live travelling constantly throughout South East Asia, working on ongoing photographic projects and eager to face successfully the challenging ones, like the recent floods I covered in Cambodia or the Philippines typhoon disaster.
I regularly publish photojournalism articles for the online Spanish newspaper "Periodistas en Español" and have exhibited recently works at the Museum of Las Escuelas (Spain), at the Phnom Penh airport and at the National Museum (Cambodia), during the MOPLA in L.A 2015 by the LUCIE FOUNDATION and at the present moment and until the end of November 2015 at a museum in Toscana (Italy) by the Siena International Awards. My recent work has been published at the book "Beyond the Lens".
INTO THE TRANCE STATE – Second place award at the IPA 2015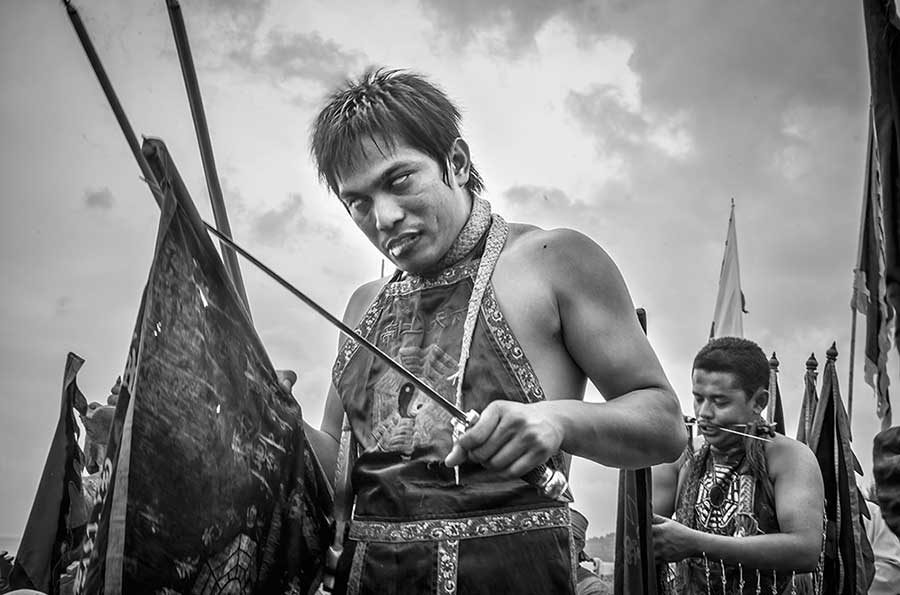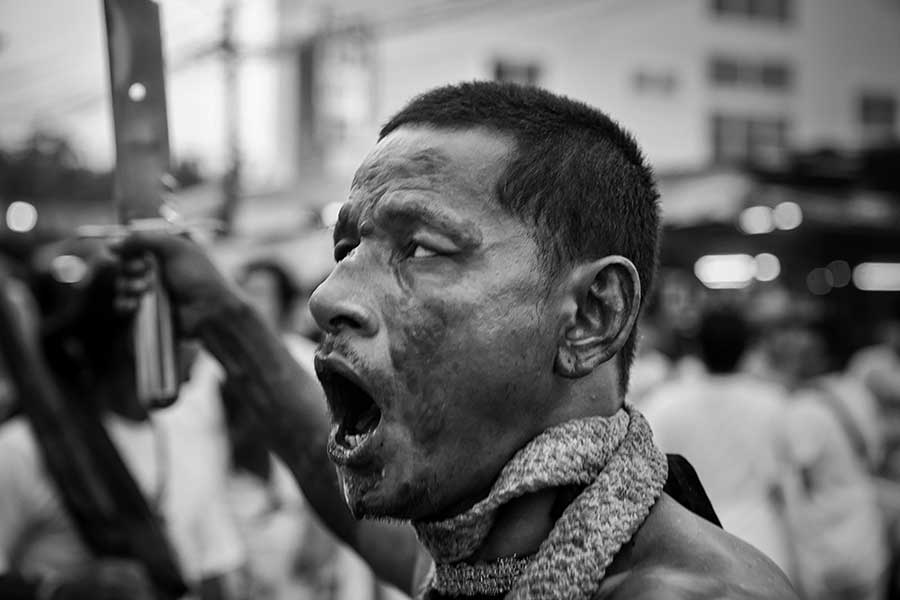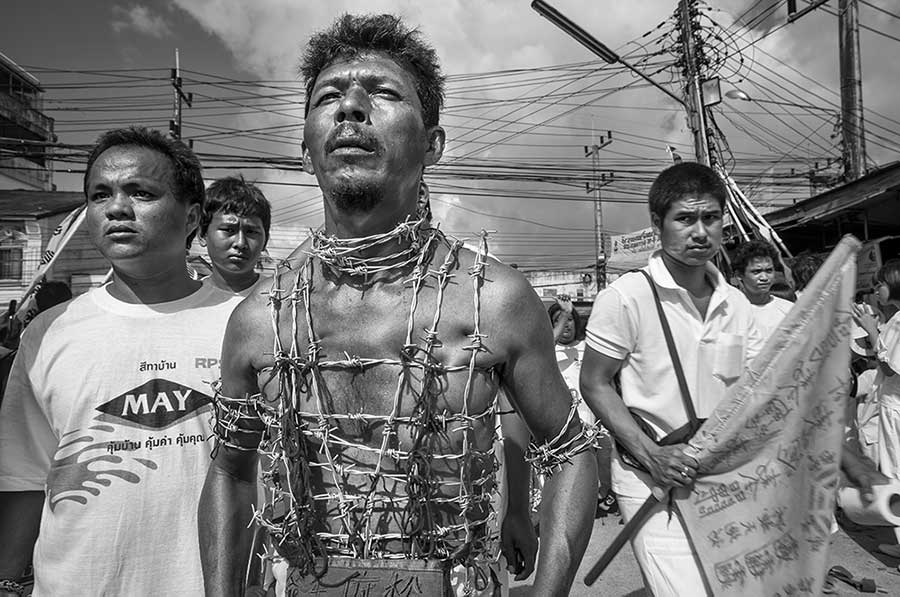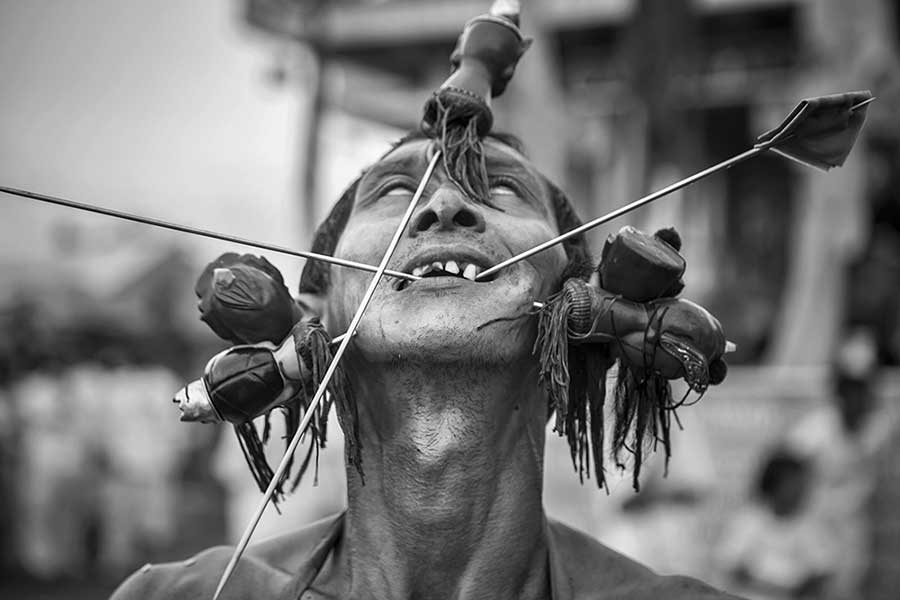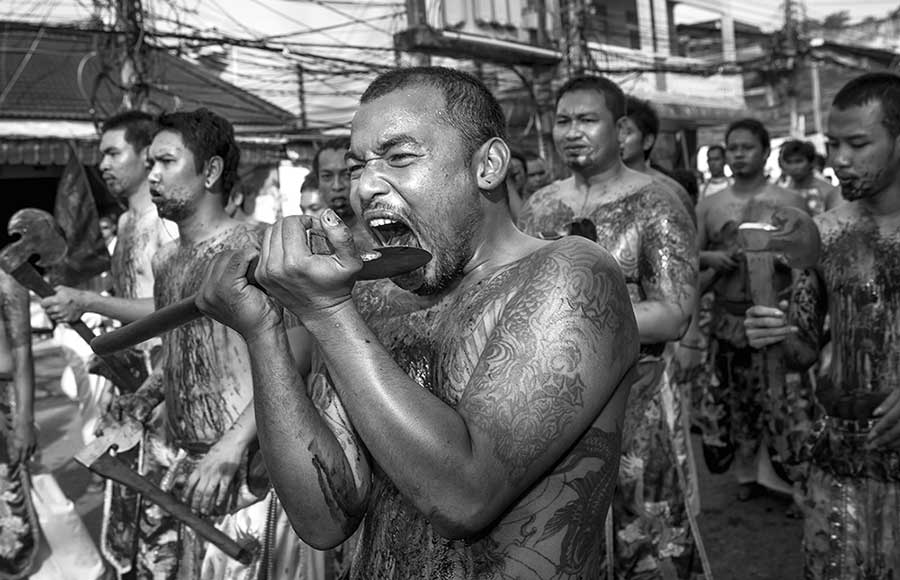 I consider myself a truly emerging photographer. Although I have been for many years working on different photography projects and assignments, it is only on 2014 that I decided to make more exposure out of my photography, encouraged by some professionals in the field who told me it would be worthwhile. Up until today (which means 2014-2015) my photography was awarded several international awards, more than twenty honorable mentions and became finalist for three times at other international awards. To be honest, never I had the hope of such a fast public career. When in September 2015 while living in Cambodia in the middle of the night someone notified me that I had just got two IPA awards for two totally different series, I thought I was dreaming. I suppose that if we all pursue a dream with strength and stubbornness enough, that dream might come true one day.
PORTRAYING THE CHILDREN OF THE DUMPSITE – Third place award at the IPA 2015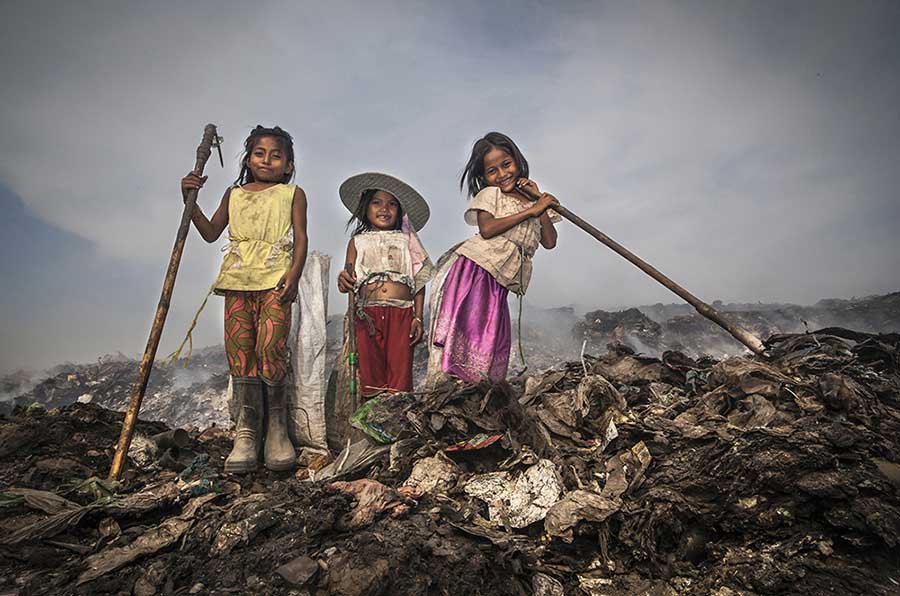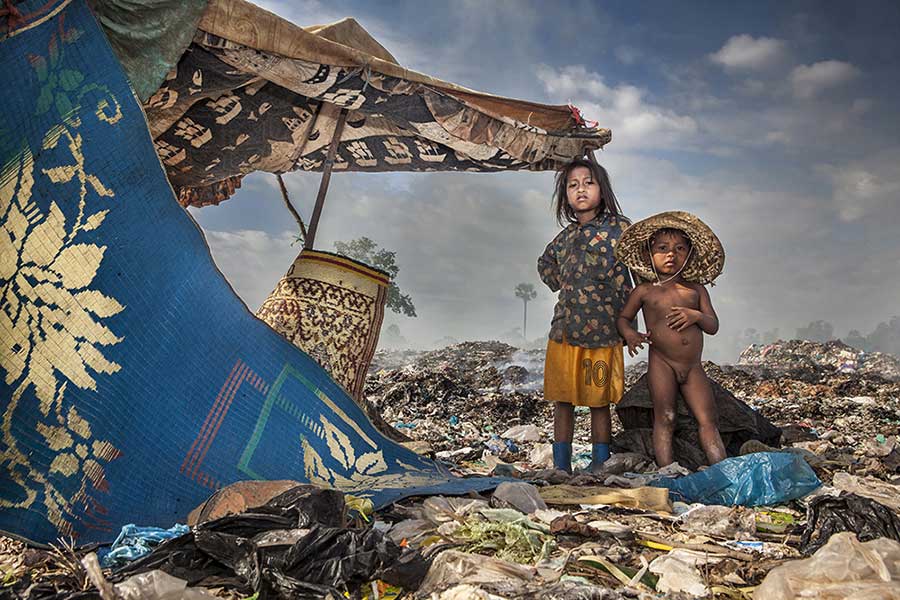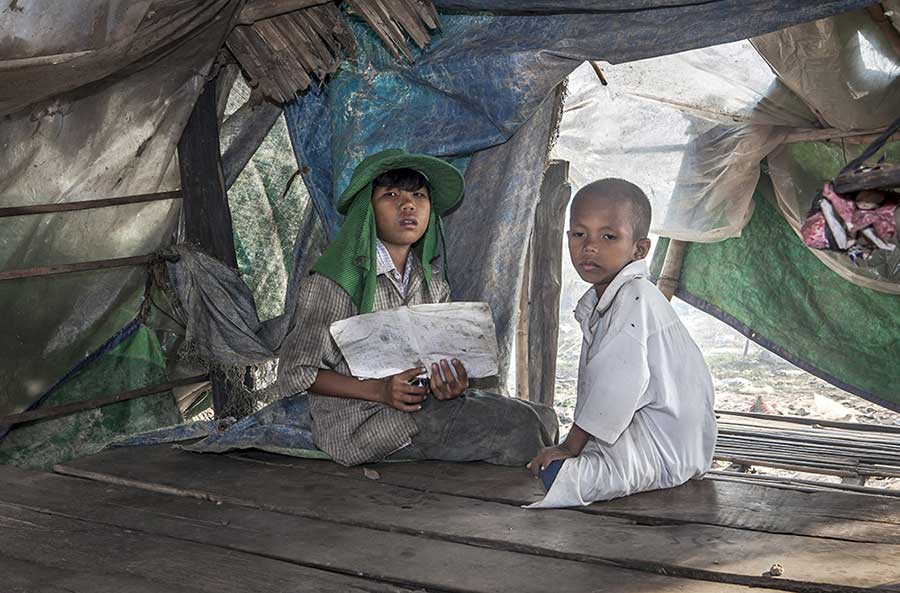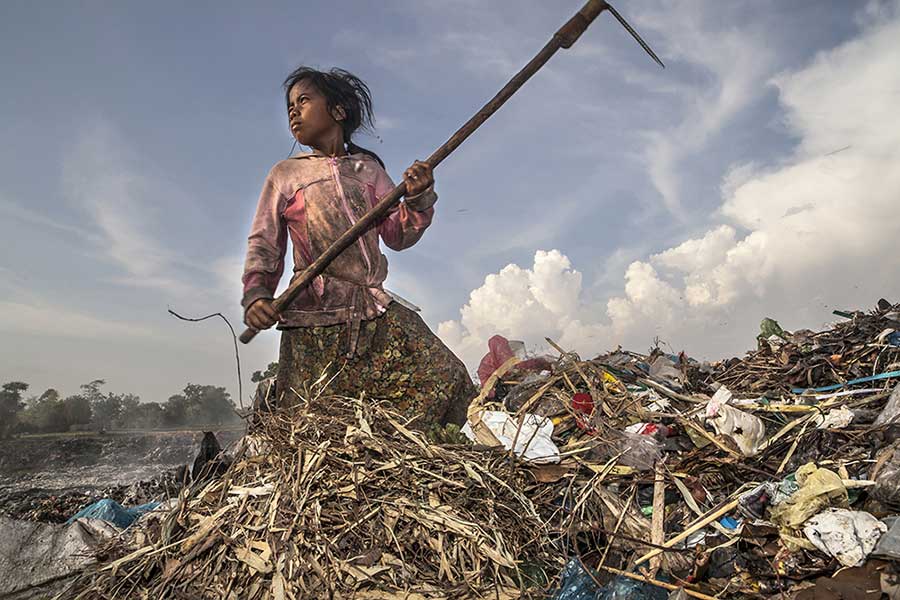 I would consider myself a humanitarian photographer in the sense that I focused much of my photography for the past years into projects to help NGOs dealing with humanitarian issues to get their message out. Although most of what I dealt with had to do both with humanitarian and environmental issues, the fact that some projects had been quite stressful (for example I had to deal with such sad and difficult issues as acid violence, a typhoon tragedy where thousands of people died, floods, handicapped children, poverty, over exploitation of the natural resources due to selfishness and others dealing with environmental concerns) made me aware that in order to continue working successfully it a rest was highly needed, so instead of finding some holidays I decided to work on projects that had nothing to do with what I was doing and required a totally different way of thinking and approaching subjects.
Most of these projects had to do with the human condition, and maybe the one I worked most at I named "ASIAN RITUALS", from which the award winning series ; "INTO THE TRANCE STATE" represented just one very small part of it. As a matter of fact, "ASIAN RITUALS" has been up until today a very ambitious project, which tries to give expression to different Asian rituals captured all over Asia during more than five years and which because of the globalization are tending to disappear. The final goal is to publish a book and hopefully to get an editor interested in the project.
On the other hand, one other project that mixed the humanitarian aspect with the challenges of a long term project, I gave it an initial name of "INTO THE DUMPSITE" which constitutes a deep analysis of the Scavenger society as one of the paradoxes of the modern world of consumption; while one society accumulates all kinds of material goods, the scavenger society lives on what others throw away. This kind of lifestyle reflects a totally different way of interpreting life; their children are born into that world and therefore believe this is the way the world is supposed to be, they play and have fun surrounded by waste without any feelings of self-pity. The daily arrival and departure of trucks full of garbage becomes their daily routine and their source of novelties and of income.
The idea of this project is as well to publish a book and hopefully a travelling photo exhibit which could be used to educate the children at schools and the modern society in general on a awareness tips about a wounded planet, about the point of no return of the society of consumption and on what can be done about it.
As I said before, when working at different projects at the same time, I try to work on totally different projects which can make you rest from the others and make you as well meet totally different challenges, and that is precisely on what is based another of my ongoing projects, which I named; "OVERFISHED OCEANS; THE PATH TOWARDS SELF DESTRUCTION". Curiously enough, I started of working on this subject because most of the case studies of victims who had been attacked with acid and from whom I had to document their lives, tended to ambition very much to go out in front of the ocean. The open breeze and the endless sight of water made them relax extremely much, and since they were all suffering from Post Traumatic Stress Disorder, to go to the ocean was a highly recommended activity. This other project also had and has an environmental profile, and deals with the human ambition of making profits out of every natural resource they become in contact with.
I must first say that the statement that it to be present throughout my environmental photography is that we, the human generation that lives at the present, didn't receive our ecological legacy as the last generation who was supposed to inherit it, but on the opposite, we are to pass it exactly as we received it onto future generations.
Although I am aware that this is quite a difficult goal to achieve, if you set up yourself a highly placed goal, the achievements might also reach higher.
Winners of Three Gold, One Bronze medals at the Prix de Paris de la Photographie 2014 and finalist series at the Siena Awards 2015.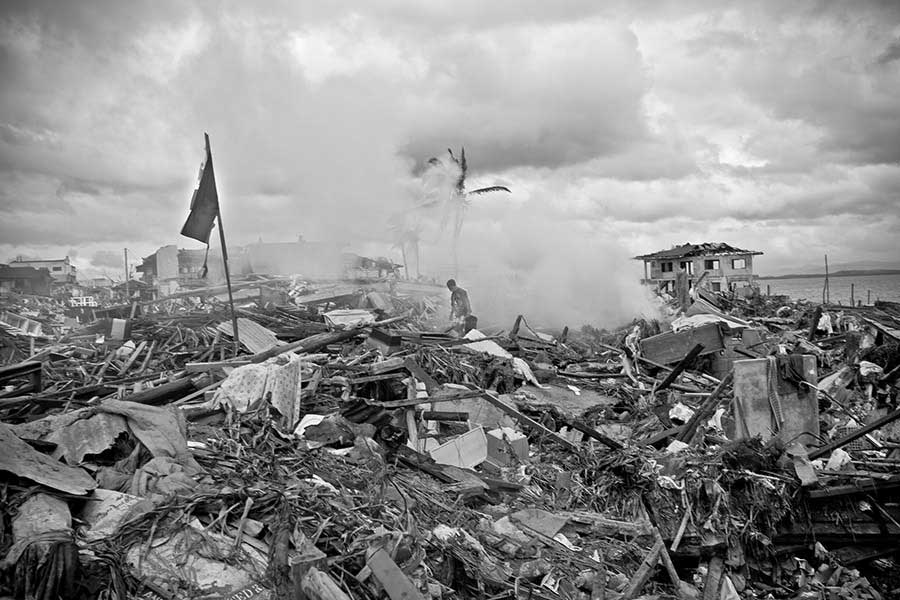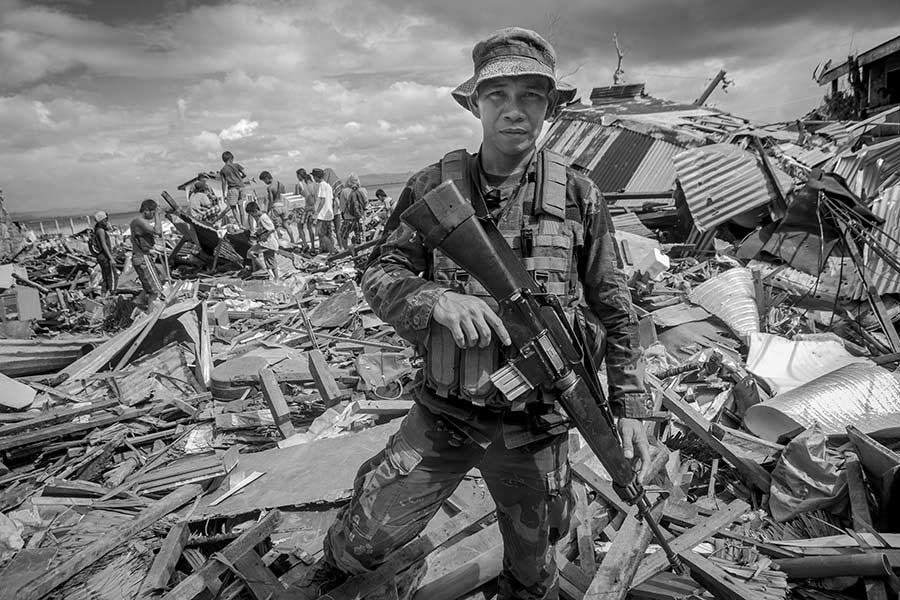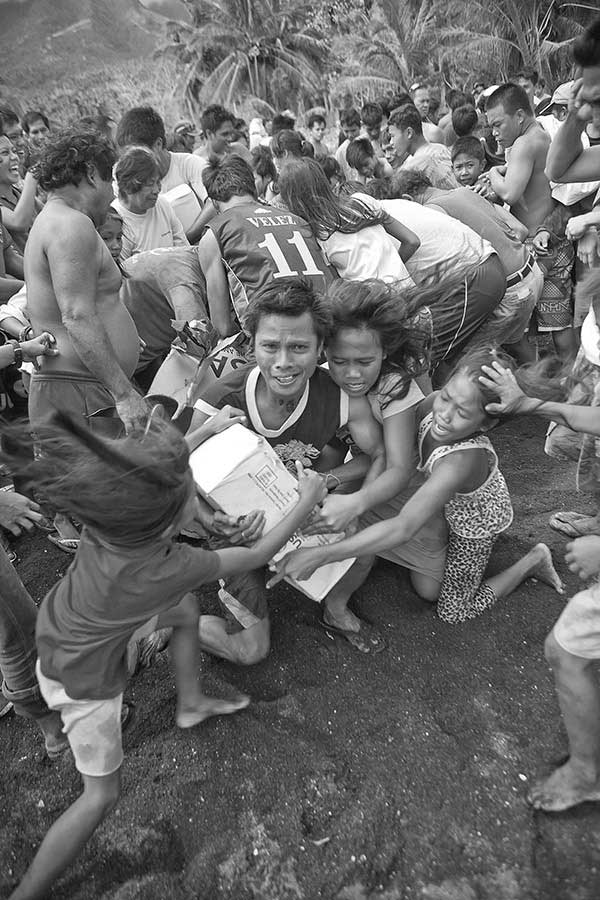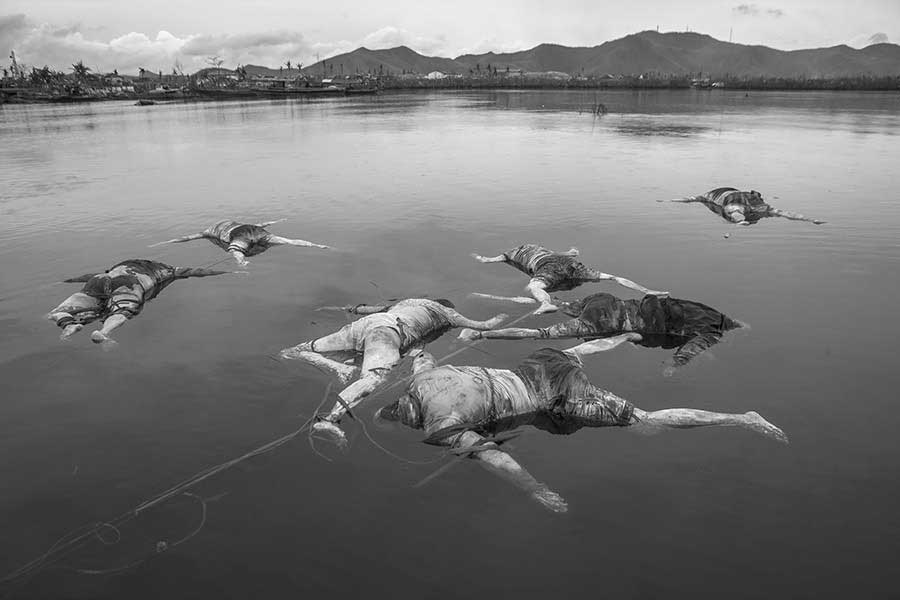 The project "OVERFISHED OCEANS; THE PATH TOWARDS SELF DESTRUCTION", of which five images of the series won a Silver medal award at the Prix de Paris de la Photographie 2015 at the environmental professional press category, had and has the goal of exposing the extremely selfish human ambition of turning every fish species that swims in the ocean into economic profits, without any regard towards a more sustainable interpretation that could save thousands of species from extinction. The work analyzes the evolution from a sustainable fishing community which has profit goals within the possibilities of the environment till the modern fishing industry which only focuses in the fast and massive earning of profits.
Besides the projects I have talked about, I currently undertake both humanitarian and environmental assignments and as a very important goal I try to document myself as much as possible on every new and ongoing project, since probably this has much to do with it succeeding and with the creation of new images.
Winner series of a Silver Medal at the Prix de Paris de la Photographie 2015