Seven worlds teeming with life promise all the fun of searching and finding – and nothing is impossible. In the park you can fly; no machine is impossible for inventors to invent; on the road you turn yourself into a vehicle; and in the zoo you can become any animal you wish to be.
Conrad Wimmel is in town! And not just him – there is also his sister Josi and their friends Finn and Annabelle. They have lots of fun together, for in Conrad's world nothing is impossible, no matter how fantastic.
You can quite simply fly or sit on clouds, turn into an animal or a vehicle, invent ingenious things and have all sorts of other adventures. But when that crazy Miss X appears on the scene and pinches the savings of Granny and Grandpa Wimmel, an adventure-¬‐packed chase right through the town begins, from the park to the inventors' exhibition, through the zoo, over the sports grounds and to Conrad's birthday party.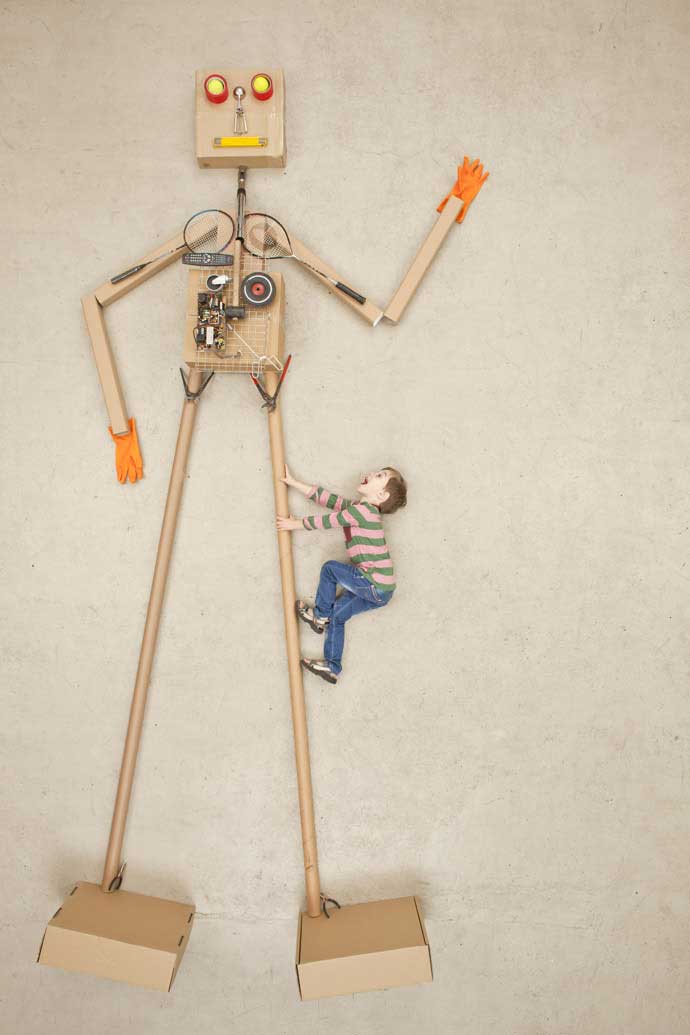 Jan von Holleben spent several months with 250 school students taking more than 5000 photos and used the best of them to make 13 final pictures. Each topic has two versions: the first one is full of teeming pictures and the second one is a zoom variation, where Jan von Holleben's unique approach can be seen in close-¬‐up. Conrad and his friends are to be found in each of the pictures while on a wild chase after a thief who has pinched his Granny's handbag. Moreover, there are all sorts of other exciting things to look for, and while you are doing this you will stumble across the most extraordinary things…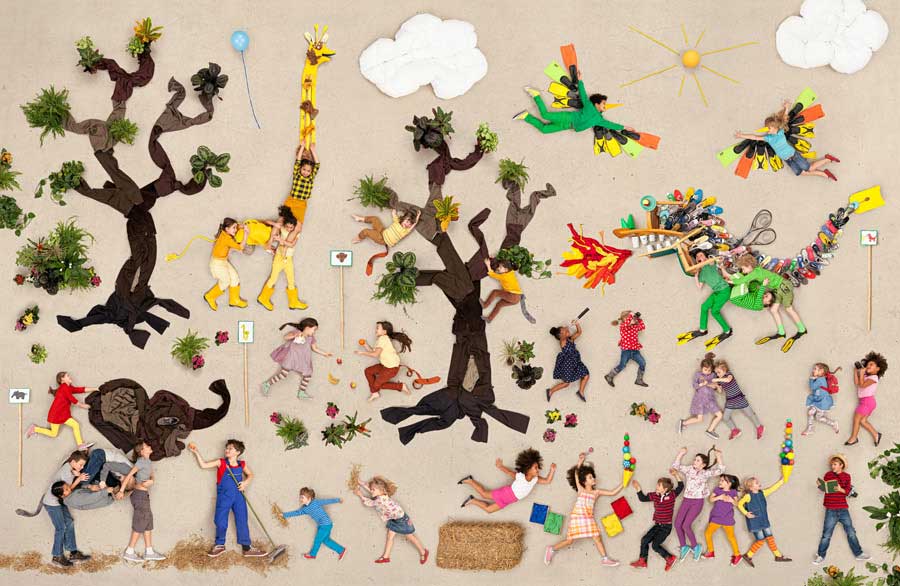 What makes this book innovative:
– A narrative Wimmelbook with thousands of photos
– Seven special zoom-¬‐images that help you discover the colorful photo collage world more closely
– 25 exciting search challenges that help you discover further adventures of Conrad's world
– Already well received by Germany's top kid media publication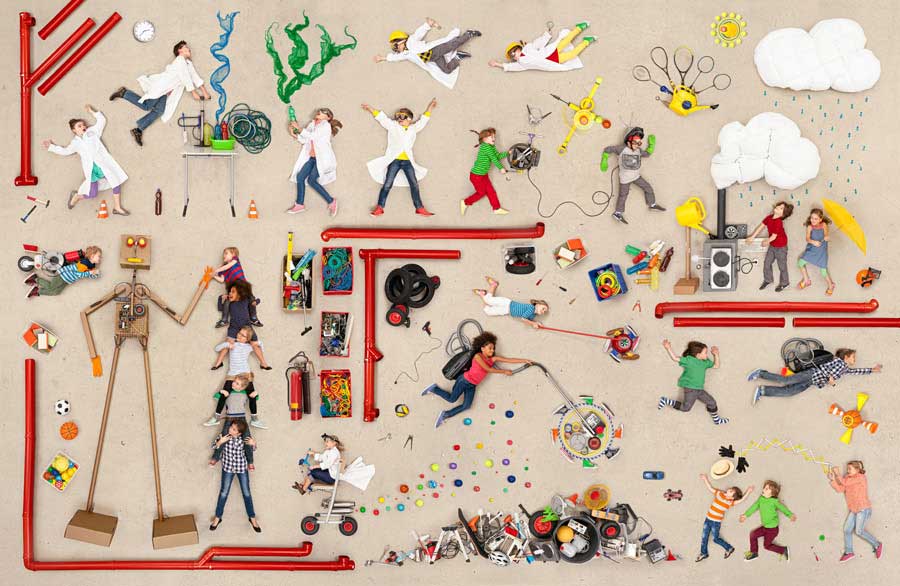 About Jan von Holleben
Jan von Holleben (*1977) studied Special Education and this was followed by studies of Theory and History of Photography at the Surrey Institute of Art and Design in London. He now lives in Berlin and works for Geo, Geolino, Die Zeit, Zeit Leo, Spiegel, Dein Spiegel, Neon, Eltern, Chrismon, SZ Magazine and many other magazines. [Official Website]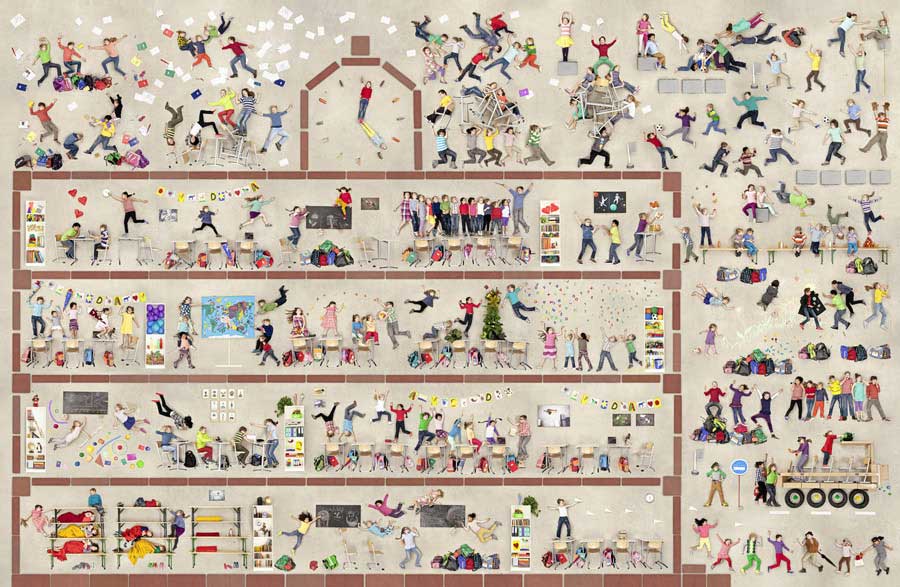 Legal Note: The photographer attest that have full authorization to give consent to the publication of these photos or project and have the authorization and permissions of third parties. Guarantees that you have all the necessary communications of property and you have obtained all the necessary authorizations for any property, buildings, architecture, structures or sculptures appearing in your photographs.