To commemorate the 30th anniversary of Jacques Henri Lartigue's death (1894-1986), OPIOM Gallery partners with the city of Opio and the Donation Jacques Henri Lartigue to organize a retrospective exhibition, entitled "The Colours of Opio", from September 29th until December 31st 2016.
Featuring a selection of over twenty coloured photographs shot in the French Riviera between 1920 and 1977, the exhibition o ers a glimpse into the life led by the photographer in the south of France, which he regularly visited since 1914 until he nally settled in Opio in 1960.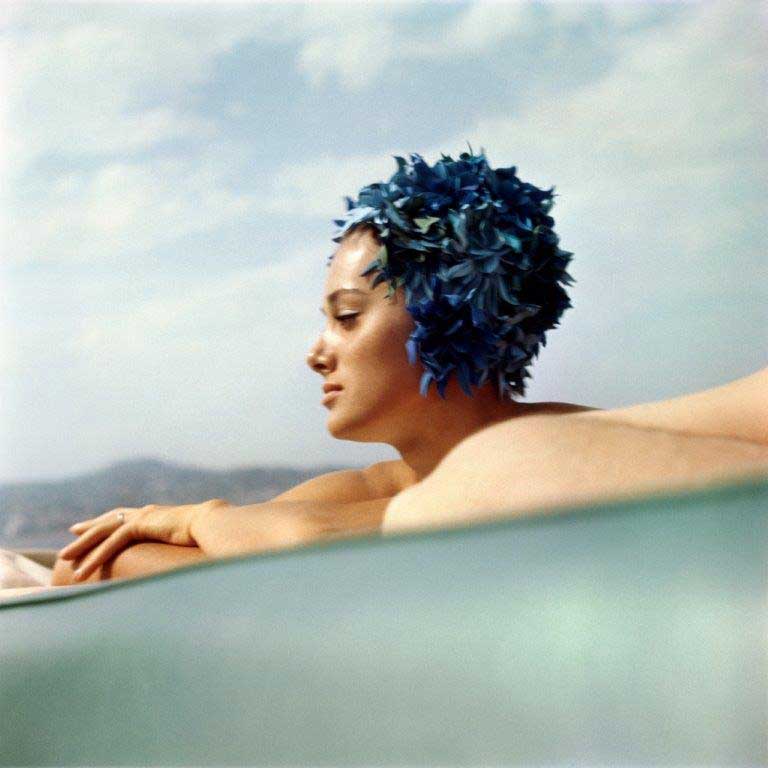 Jacques Henri Lartigue
As early as six years of age, the young Jacques Lartigue showed a strong interest in photography. He developed his taste for this "eye-trap" alongside his father, who was himself, a banker and engineer, and most noticeably, an amateur photographer. In response to his son's craze, he o ered him his very rst camera: a 13 x 18 cm chamber made of wood. From then on, Lartigue wouldn't cease to capture the world around him: Paris, Chamonix, as well as the French Riviera, where he would permanently settle in 1960. Throughout his life, he successfully attempted through his lens, to seize these moments of joy and retain them forever.
Obsessed by the passage of time, he took notes of the daily weather. Similarly, he tirelessly compiled and classi ed his images in a total of 135 albums, which are currently kept at the Donation Jacques Henri Lartigue. He chronicled his life as a privileged child to an artist who gained notoriety later on in life, through 117,000 photographs, among which almost one third are in colour.
In 1912, he nally got a taste of colour photography, which had fascinated him since the tender age of 5. Created by Lippman, the auto-chrome process was patented and commercialized by the Lumières brothers. Using a Klapp Nettel 6×13, he perpetuated in 87 stereoscopic glass plates his memories as a young, oblivious man, sensitive to female beauty, with a passion for sport and other outdoor activities. However, the strain involved in the shooting process didn't match with his own wish; to "catch something marvellous that happens in a split-second". Consequently, from 1927 until 1948, Lartigue would only devote himself to black and white photography. Finally, at almost 60 years of age, the technical progress allowed him to grab the eetingness of a moment in colour. Using a Rollei ex 6×6, he mainly favoured the square format, which remained pertinent to the contemporary eye up until the 70s, while also shooting in 24×36 with his Leica. His photographs are not so much imbued with the energy of those rst auto-chromes anymore; rather, they express a feeling of peace and ful lment.
This same period of time also witnessed Lartigue's rise to fame. Indeed, while he did gain some notoriety as a painter in the 30s, his second trip to the United-States in 1962 and more particularly his meeting with John Szarkowski, back then a young director of the Museum of Modern Art in New York, marked a turning point in his career. Enthused by Lartigue's photographs, Szarowski o ered him a solo exhibition at his museum the following year, entitled "The Photographs of Jacques Henri Lartigue". It was then that Lartigue added his father's rst name, Henri, to his own. With Florette by his side, his muse and model, he became the internationally renowned photographer whom we know of today. In 1979, he donated the entirety of his body of work to the French state, which beyond its informative aspect remains an ode to the joie de vivre.
THE AUTOCHROMES
At 18 years old, Jacques Henri Lartigue acquires his rst stereoscopic camera : a Klapp Nettel 6×13, which he combined with the autochrome process.
The Autochromewas engineered by Lippman, patented in 1903 by the Lumière brothers in France and rst marketed in 1907. It was the principal color photography process in use before the advent of subtractive color lm in the mid-1930s.
My God, since I was 5 years old, I've been asking you :
''Please make me take photographs of everything in colour!'

'

The medium consists of a glass plate coated on one side with a random mosaic of microscopic grains of potato starch dyed red-orange, green, and blue-violet (an unusual but functional variant of the standard red, green, and blue additive colors) which act as color lters. Lampblack lls the spaces between grains, and a black-and-white panchromatic silver halide emulsion is coated on top of the lter layer.1

Stereoscopy (also called stereoscopics) is a technique for creating or enhancing the illusion of depth in an image by means of stereopsis for binocular vision. The word stereoscopy derives from Greek (stereos), meaning « rm, solid», and skopeō, meaning «to look, to see». Any stereoscopic image is called a stereogram. Originally, stereogram referred to a pair of stereo images which could be viewed using a stereoscope.

Most stereoscopic methods present two o set images separately to the left and right eye of the viewer. These two-dimensional images are then combined in the brain to give the perception of 3D depth. This technique is distinguished from 3D displays that display an image in three full dimensions, allowing the observer to increase information about the 3-dimensional objects being displayed by head and eye movements.2

The formats tend to reach a standard at the dawn of the XXth century. Most photographers produce images in 6 x 13 cm (double 6×6), launched in 1893, soon followed by a smaller 45 x 107 mm (double 4×4).
However, the lengthly photographic process is not compatible with fast moving subjects, and Jacques Henri Lartigue will abandon colour photography from 1927 until the development of ektachromes and Kodachromes.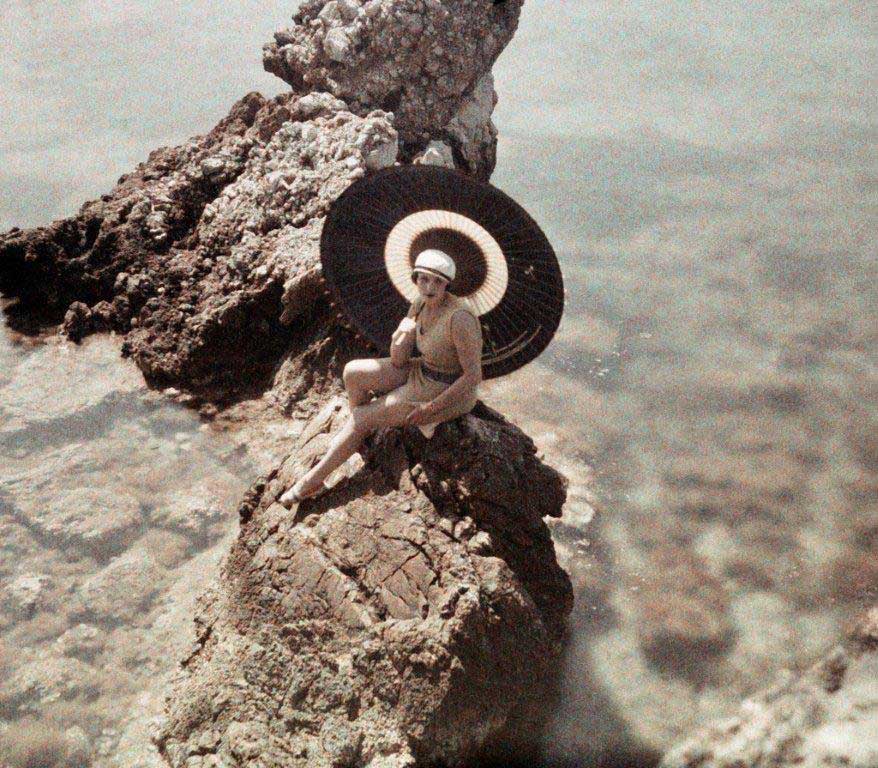 COLOUR PHOTOGRAPHY IN THE SECOND HALF OF THE XX CENTURY
After some tryouts in 1948, Lartigue purchases an automatic Rollei ex 6×6 as well as a 24×36 Leica. He is almost sixty year old and will never stop alterning black and white with colour photography.
''It had become inextricable, these two rooms, lled with photos, I was afraid of getting burgled, I was afraid that, after I pass away, my collection would be scattered. It had to be comprehensive, everything from 1902.''
In 1979, Lartigue donates the entirety of his photographic body of work, completed in 1983 and 1986. Following his wish, it is managed by a non-pro t organisation (law 1901) entitled 'Organisation of the Friends of Jacques Henri Lartigue'', aka ''Donation Jacques Henri Lartigue''. Its mission is to preserve, the development and the di usion of his oeuvre.
The collection of the Donation includes :
– 135 albums measuring 52 x 36 cm, in which are classi ed and captioned original photographs, printed or collected by Jacques Henri Lartigue. These albums are in chronological order. They start in 1880 with photographs of his family and end the year of his death, in 1986.
– The comprehensive stock of both his balck and white and coloured negatives (whether it be on glass plate or lm), positive and negative stereoscopic glass plates, panoramics, autochrome plates and coloured slides.
– All of the cameras he had kept
– His hand-written and typed diary, from 1911 until 1986. Large excerpts have been published in three volumes, which are currently sold out.
– Twenty paintings which are exhibited at the Centre d'Art Jacques Henri Lartigue, located in L'Isle-d'Adam , France
If two of the conditions set by Lartigue are nowadays ful lled (management of his collection by a non- pro t organization and share of half of the bene ts to his bene ciaries), the third one, stipulating that the French state would open a permanent exhibition place, has been voided after a dedicated space located in the Grand Palais in Paris closed in 1993.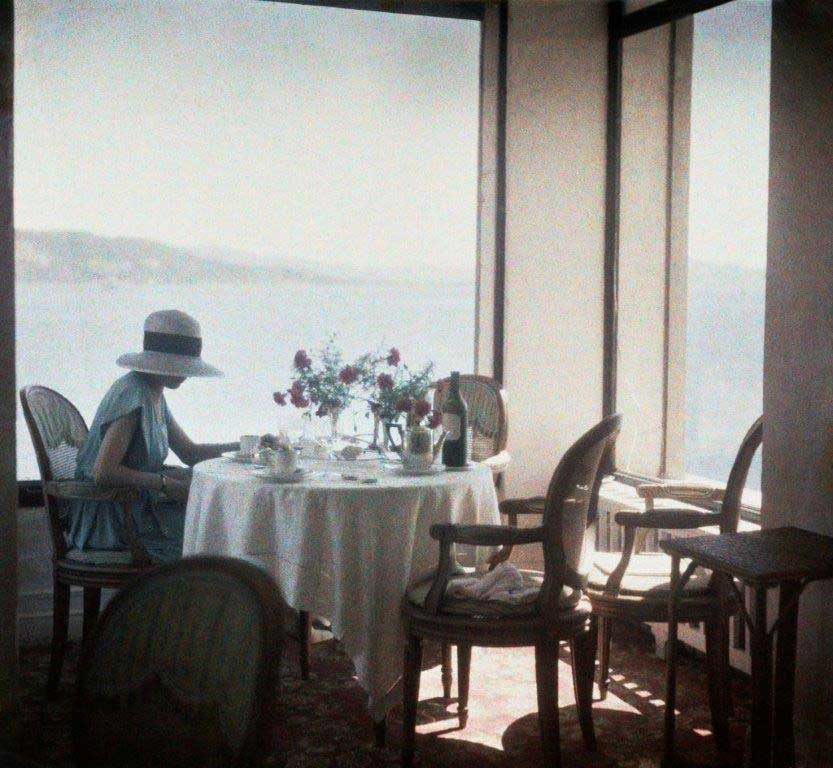 Chronology / Jacques Henri Lartigue
1894
13 June, Jacques Lartigue is born in Courbevoie, near Paris, in the home of his parents, Marie Haguet and Henri Lartigue. His older brother, Maurice, nicknamed «Zissou,» was born on August 2, 1880. They are considered one of the wealthiest families in France.
1900
Jacques Lartigue uses his father's camera to take his rst photos. He starts noting his thoughts and impressions on scraps of paper. This is the beginning of his diary.
1902
Henri Lartigue gives Jacques his rst camera : a 13×18 cm model with a manual shutter. The young boy takes and develops photographs on his own and starts pasting them into albums, the contents of which he later reorders. In all, he would leave put together 130 of these books.
1904
The cameras given to him by his father are increasingly sophisticated, light and easy to handle. Now he can shoot anything, even in motion. He can also create a three-dimensional e ect using a stereoscopic camera (in the years up to 1928, he takes some 5,000 stereoscopic pictures).
He learns how to use multiple exposures and photographs "ghosts."
1907
Fascinated by ying machines, Jacques and his brother begin to make frequent trips to air elds. They witness the test ights of the rst airplanes.
1908
Thanks to Jacques' membership card for the Ligue Aérienne, a club to which all the pilots of the day belong, he is able to photograph such notable early aviators as Garros, Latham, Paulhan, Lefèvre, Farman and Blériot.
1911
During the course of his strolls in the Bois de Boulogne, Lartigue photographs the fashionable "élégantes." He sells his rst pictures, to the newspaper La Vie au Grand Air.
1912
Lartigue acquires a new stereoscopic camera, a folding Nettel 6×13 which allows him to take panoramic views. His father gives him a Pathé lm camera. The following year he sells his rst sports lms to a newsreel company.
1913
In January, he photographs Santos-Dumont, Graham White and Max Linder at Saint-Moritz.
1914-1918
– January: in Chamonix, he takes lm footage and still photos of the brother of Ferdinand de Lesseps on his pro- peller-driven sled.
– August 3: Germany declares war on France. Jacques Lartigue is deferred from the draft for reasons of health. Jacques Lartigue decides to become a painter and attends the Académie Jullian.
-December 17: Jacques Lartigue marries Madeleine Messager. Her father, the composer André Messager, is a former director of the Opéra Comique in Paris, Covent Garden in London and the Paris Opera.
1921
His father buys a Hispano-Suiza 32 HP. Jacques makes much use of the car to travel around France. He devotes more and more time to painting: bouquets, gardens and portraits are his favorite themes. He produces his nest autochrome plates in the park of the Château de la Garoupe, on the Côte d'Azur. August 23: birth of his son, Dani.
1922
Lartigue exhibits at the Galerie Georges Petit and at several Parisian art salons. This is the beginning of his career as a painter. He meets the colorist Kees Van Dongen.
Also at this time, he makes the acquaintance of Maurice Chevalier and the lm director Abel Gance, who on several occasions suggests that they work together.
This is also the beginning of his friendship with two French stage stars, Sacha Guitry and Yvonne Printemps.
1923
His father experiencing nancial issues, he sells the family castle in Rouzat. Jacques looks for a job but quits after three days, unable to let go of his freedom.
1924-1929
Birth of his second child, Véronique. Yvonne Printemps and Sacha Guitry are the godparents. The baby lives only a few months.
1930
March: Jacques Lartigue meets Renée Perle, a model of Romanian origin. For the next two years she is his companion and his favorite model for paintings and photos.
He exhibits once again at the Galerie Georges Petit and at the Salon d'automne.
1934
March 12: he marries Marcelle Paolucci, or "Coco", as she is called. Her father is head electrician at the Cannes and Deauville casinos.
1935
Lartigue has acquired a certain reputation as a painter – and now has to earn a living with his art. Like Van Dongen and Picabia, he o ers his services as an interior decorator, working on the galas at the Cannes casino: "Fleurs et Papillons," "Gala multicolore," "Grande Duchesse" and "Marché aux eurs," etc.
His exhibition of portraits (Van Dongen, Sacha Guitry, Marlene Dietrich, Georges Carpentier and Joan Crawford) at the Galerie Jouvène in Marseille is a great success.
1942
January 12: he meets Florette Orméa in Monte Carlo.
1945
August 28: he marries Florette Orméa.
The couple divides its time between Paris and Piscop in Val-d'Oise.
1946
September : Lartigue attends the rst Cannes International Film Festival, originally planned for 1939. Long a habitué of the lm studios, he becomes an annual xture at this event.
1950
He acquires a Rollei ex 6×6 and starts taking color shots again, selling a number of photos to the press.
1953
While a guest of André Dubonnet at Cap d'Antibes, he meets a young, little-known American Senator, John F. Kennedy. Ten years later, the issue of Life magazine covering JFK's assassination also carries the rst major article on the photographer Jacques Henri Lartigue.
1954
Foundation of the society Gens d'Images with Lartigue as vice-chairman. Albert Plécy publishes Lartigue's photos in Point de vue et Images du Monde.
1955
Gens d'Images organizes a photography show at the Galerie d'Orsay in Paris with works by Brassaï, Doisneau, Man Ray and Lartigue.
1957
Jacques travels to Havana with Florette for an exhibition of his paintings. Fidel Castro and his guerrillas have just begun their campaign in the Sierra Maestra. Jacques is forced to leave his canvases behind when he journeys on to Mexico and New Orleans.
1960
Lartigue buys and moves into a house in Opio, near Grasse.
1962
While in New York, he presents his early 20th-century photos to Charles Rado of the Rapho agency and to John Szarkowski, Director of the Photography Department at the Museum of Modern Art.
1963
Exhibition at the Museum of Modern Art, New York, entitled The Photographs of Jacques Henri Lartigue. Publica- tion of a portfolio in Life. His reputation as an outstanding photographer has been established.
1974
26 August :Jacques Henri Lartigue is appointed o cial photographer to mark Valéry Giscard d'Estaing's seven years as president.
1975
First French retrospective of Lartigue's work at the Musée des Arts Décoratifs de Paris : Lartigue 8×80.
Jacques does photo shoots for fashion and decoration magazines. He takes photographs in Guernesey during the lming of «Adèle H» by François Tru aut with Isabelle Adjani.
1979
June 26: Lartigue signs over his entire photographic output to the French government.
1980
The donation is celebrated by an exhibition, Bonjour Monsieur Lartigue, at the Galeries Nationales of the Grand Palais, Paris. Then it goes on world tour.
1986
September 12: death of Jacques Lartigue in Nice.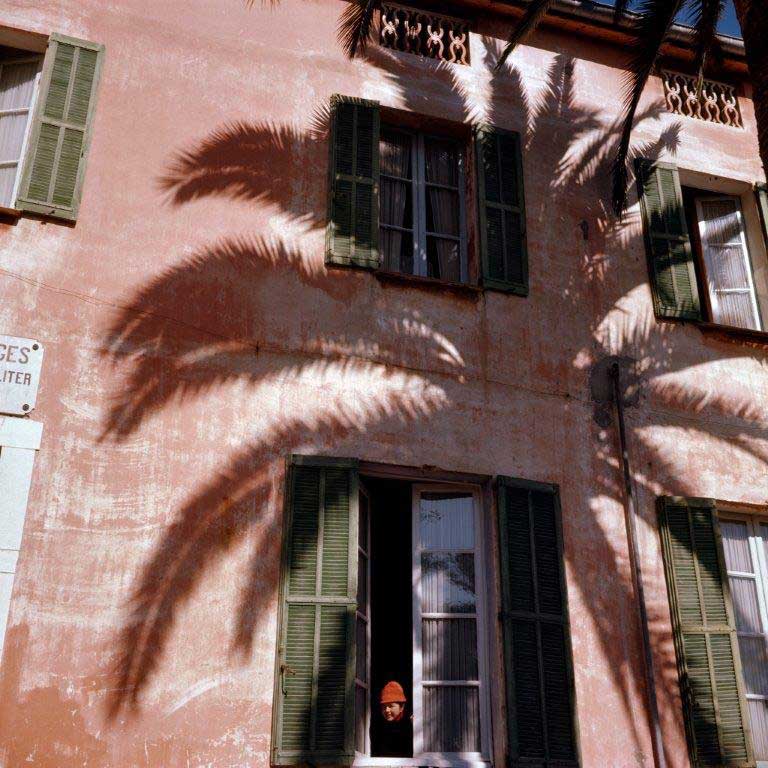 OPIOM Gallery
September 29th, 2016 — December 31st, 2016
Chemin du Village, 06650 Opio