Thom Pierce is a photographer based in Cape Town. He is originally from the UK and has lived in South Africa since 2009.
His work explores the line between art and documentary photography.Central to this is the use of photography as a way to engage with the world around him. He uses the camera to explore issues of cultural, social and historical significance and to discover the richly diverse country that he now calls home.
In 2015 a collection of his images were acquired by the South African National Gallery for their permanent collection in Cape Town. His photographs have been published in many news publications (The Guardian, Sunday Times, Mail & Guardian, NPR), books, magazines and have featured heavily as part of several human rights campaigns. [Official Website][Print Edition][Digital Edition]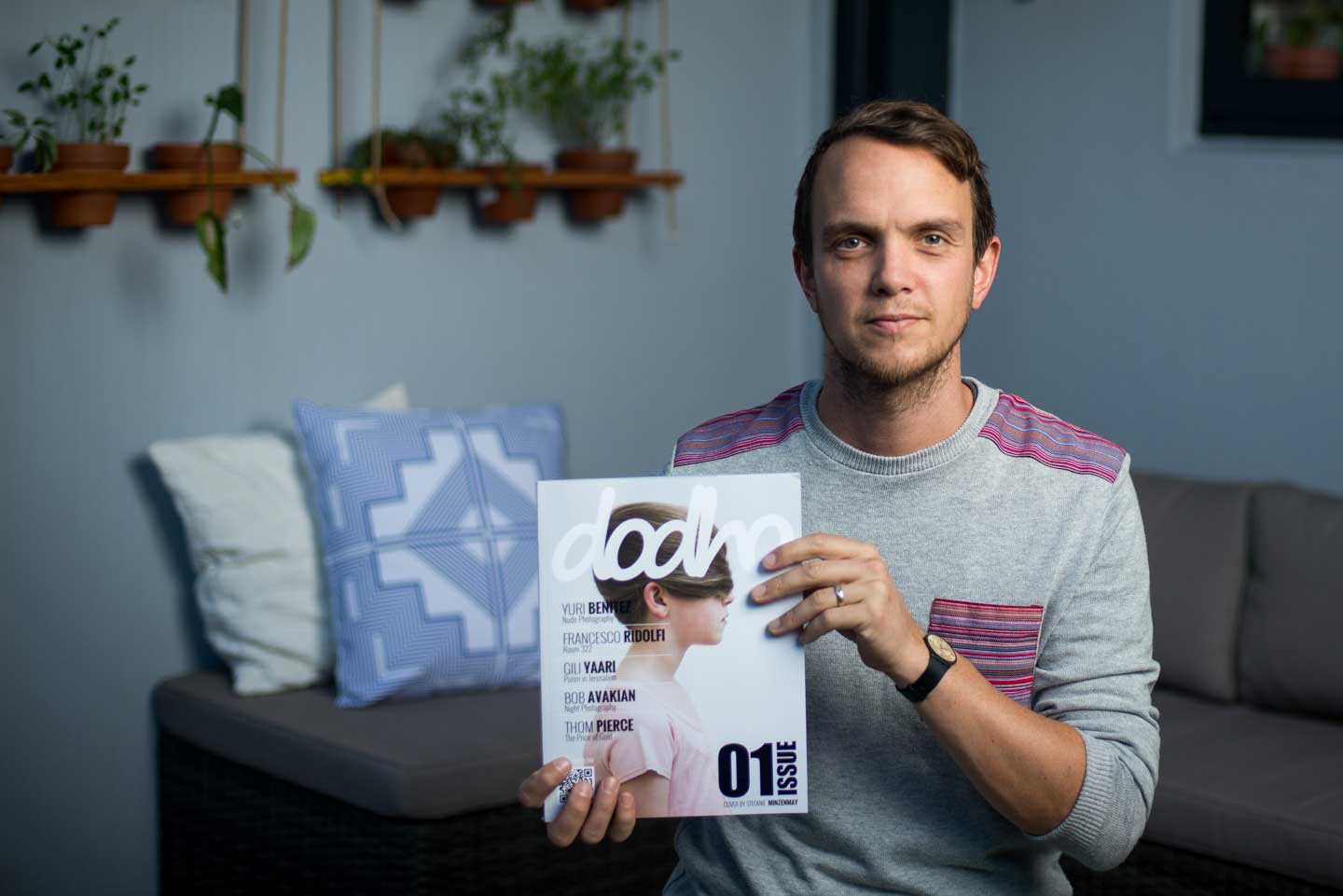 Can you tell a little about yourself?
I am a documentary and portrait photographer based in Cape Town, South Africa. I grew up on the island of Jersey and moved here in 2009.
How did you get interested in photography?
I remember my father having a large book called Chronicles of the 21st Century. I used to sit for hours looking at the pictures and learning about the world. I didn't know any photographers but I somehow got an old SLR and convinced my parents to let me make a darkroom in the garage. I worked for a long time in the UK music industry and toured the world with several bands. Whilst I was travelling I was taking photographs and it soon became apparent to me that I needed to do it full time.
What inspired you to take your images?
I have always travelled a lot and been interested in the world outside of the little Island I grew up on. Photography is a way for me to engage with people and places, learn about history and politics and pass that knowledge on in an accessible way. I strive to make each image and project more impactful and tell a more complete story. I am constantly amazed at how photography has the ability to grab someones attention and show them something that they haven't seen or didn't know about. For me that is the motivation I need to make the best work possible.
Three words that describe your works?
Inquisitive, real, storytelling
How would you define your general style of photography?
I like to think that it is a mix of documentary and art. I don't claim to be a photojournalist because I like to use lighting, composition and collaboration with the subject to tell a story but I do think of it as documentary. I try to approach each situation in an aesthetic way and am always aware of the artistic elements of what I am trying to achieve.
In your opinion, what makes a good photograph?
Balance. I think it is all about balance. I think you have to have an intuition when you are looking through the viewfinder and you adjust until you feel a sense of balance. I don't just mean balance in terms of objects and form but also in terms of simplicity, colour, focus, contrast, depth and everything else that comes together to create a compelling image.
What do you think makes a memorable project?
Well the subject matter is incredibly important, some photographs are amazing just because of what they photograph, and when that theme becomes a series it can make for an amazing project. A technically great photograph without a denser meaning to it just feels hollow to me. Even with editorial work, I love portraits but I want to see (and make) more than just a well lit photograph.
How do you know you got the shot you wanted?
Intuition. I generally don't take a huge amount of images of each scene or subject, but I know as soon as I press the shutter when I got the one I wanted (as long as it is in focus!).
Your idea of the perfect composition?
Balance, simplicity and the right light (whatever that is for what you are trying to achieve).
What would I find in your camera bag?
I try and take as little as possible but because I like to use lighting then it becomes hard to travel light. I carry a Nikon D800 with fixed 35mm, 50mm and 85mm lenses. I carry a Profoto B1 and a set of B2's – depending on what I am doing I will take all or just one of them. Some ND filters and some light shapers get strapped onto the side.
What future plans do you have?
I am off to work in the tiny mountainous country of Lesotho for a while, I am trying to build a backpack mounted lighting rig that I can use without an assistant and to create a documentary project there.
Finally, one last question. What opinion do you have of our print edition?
It is a great quality and I love the range of styles that are represented. It is always nice to see your work in print but especially so when the print quality is very high and the overall product feels like a work of art.