Born and raised in Seoul, Korea in 1979, Seunggu Kim lives and works in Seoul, South Korea. And he majored in photography in SM university and studied visual art at Korea National University of Arts.
He would like to de- scribe how we are living. He thought photography could show our 'real world'. He wanted to balance the unnatur- al elements in the rectangle frame and describe that we are getting used to the social ironies of reality. Exhibi- tions have included Artbit Gallery, Post Territory Ujeongguk, Song Eun Artcube, Aperture Gallery in New York, Format Photography Festival in Derby, Three Shadows Photography Art Centre in Beijing, Gyeonggi Museum of Modern Art, Art Sonje, Song Eun Art Space, Seoul Museum of Art, Seoul, Korea. Awards and Grants include Filter Space, Chicago, The Finalist of 2018 Art Photography, Lens Culture, Korean Photographer's Fellowship of the year, KT&G, The Seoul Foundation for Arts and Culture, Korea, GoEun Art and Cultural Foundation, Korea, SongEun Art and Cultural Foundation. [Print Version] [Digital Version][Official Website]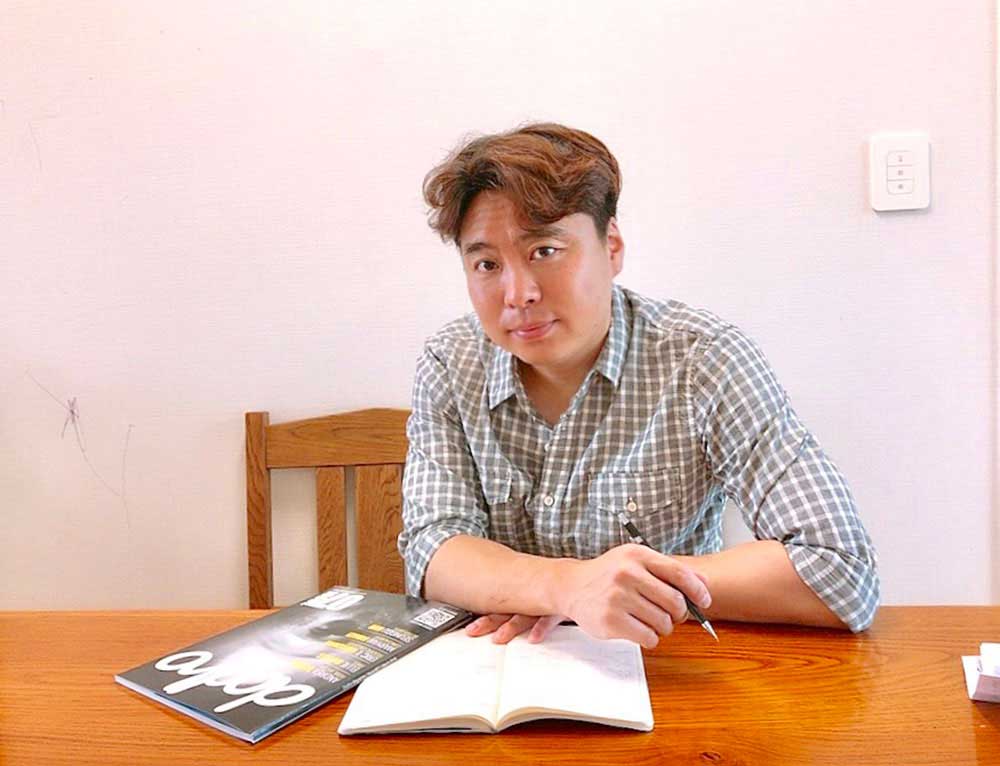 Can you tell us a little about yourself?
I am a naive person still thinking it is important to record our society in detail with analogue photos, even in the digital age.
How did you get interested in photography?
It was good to be able to express my feelings and thoughts. I quit high school and reentered high school a year later, so I could learn photography.
What inspired you take your "Better Days" project?
I felt that my identity has been defined by the circumstances where I belong to, while working both at school and at the building site throughout my twenties. I wondered what the bright side of our lives was, and I thought people's leisure could show it.
What has been most challenging about working on this project and how have you negotiated those challenges?
It was hard not to rush. I wait for a balanced moment with a large format film camera. Some specific regions were banned due to "Avian Influenza", and these photos were taken three years ago. I take enough time and think slowly, looking for places and take pictures for a long time.
What has been the best part of this project?
The anxiety I felt and the choices I made at the end comforted myself. And that's how I started to do this, and I realised through people's empathy that our lives were not very different.
What are your goals for this project?
Ultimately, looking back on the fact of how we live. (Physically, I want to show compressed time and space and life. Phenomenally, I took note of social contradictions, the crowds' and individuals' lives, space habits and mixed cultures)
How would you define your general style photography?
I always wait a long time trying to show the balance of unnatural elements through decisive moments. The problems I faced using films could be disturbing, but at the same time, they increased my focuses on the project.
Could you please tell us anything about your technique and creating process?
I take a look through 4×5 inch finder, observe certain happenings, and wait for the perfect timing to shoot the composition.
How much preparation do you put into taking a photography?
I investigate or inspect the place in advance and load the film. Still, due to various circumstances, I experience failures, so I shoot the next day, the next month, or the following year again.
What do you think makes a memorable project?
How do you know you got the shot you wanted?
Very rarely, when I find an entirely satisfactory situation, I hold my breath and press the shutter.
Your idea of the perfect composition?
I think the necessary photographic experience is the most important. Such as the area system, CMS (Content Management Systems) option, exposure, wind, shutter speed, aperture, angle, framing, timing
What would iI find in your Camera Bag?
4*5 Camera, film holders, exposure meter.. and a very high tripod and ladder.
What future plans do you have? What projects would you like to accomplish?
I'm making 'a list of landscapes' that can explain well our society. It's been about nine years since I started, and I am working on existing projects and a few new ones at the same time. Living spaces are still changing, so I am shooting my camera again.
Finally, one las question. What opinion do you have of our print edition?
Magazines can only be operated by caring about the various clients and the advertising market, and I was very surprised to see Dodho Magazine. It's an odd presence in Korea. I think it's important to clarify the position and direction, whether you're an artist or a media.