Pamela Garcia is a photographer and artist who currently resides in Los Angeles. Growing up in California
she discovered her passion for art at an early age. She later moved to San Francisco to pursue photography and art full-time. Influenced by colors, life, and the world around her, Pamela enjoys capturing and creating stories with a cinematic and experimental approach. [Official Website] [Print Version] [Digital Version]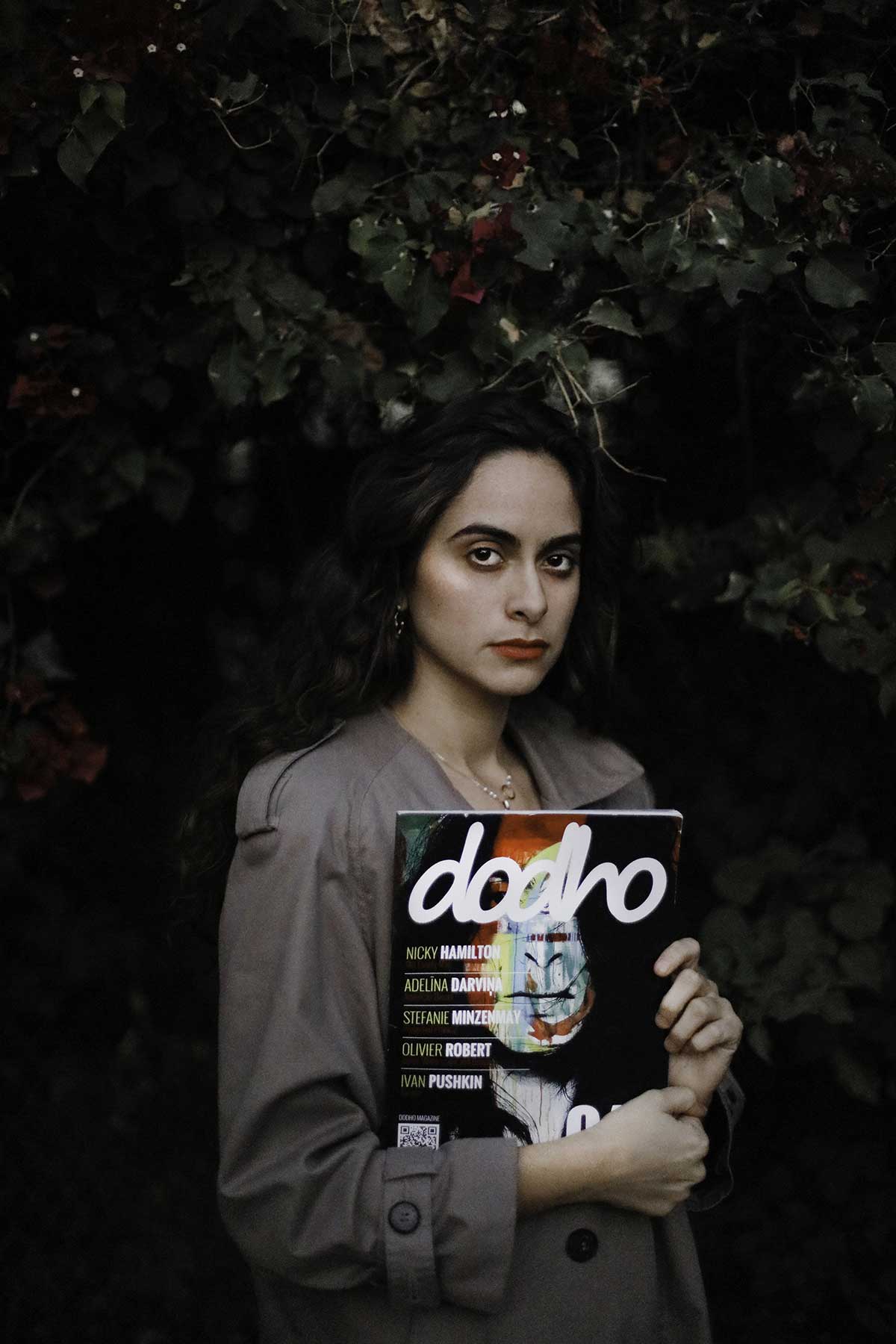 Can you tell a little about yourself?
I am a photographer and artist from Northern California, graduated from the Academy of Art University in San Francisco, and then moved down to Los Angeles to finish my studies at the New York Film Academy.
I have always been inspired by colors, music, poetry, and art. I love going into nature and shooting, being on the road, discovering new places, as well as being on set, and in the studio. 
How did you get interested in photography?
Growing up in a household that appreciated art, I started creating collages, and painting at an early age and then my mother put a camera in my hands. I was inspired and became very interested in photography.
What inspired you take your images?
Life, and the human experience.
In your opinion, what makes a good portrait Photography
I believe that if you can look at a photograph of someone and feel a feeling, then it is good.
What do you think makes a memorable project?
Creating something that inspires the artist as well as inspiring others at the same time.
How do you know you got the shot you wanted?
If the moment, light and energy is right, the shot will be too. Every moment has the potential to be recorded in a meaningful and powerful way.
What would I find in your camera Bag?
At the moment I have a Canon camera, two lenses, some cards, battery charger, and a pen in my camera bag.
How important is an awesome website for your business and how has social media played a role in your photography?
I believe that in this digital age it's always nice to have some kind of visual outlet on social media, or online to show the world your work, and connect with amazing individuals, and artists worldwide.
What future plans do you have? What projects would you like to accomplish?
I'd like to continue working on some new, and different projects, art and collaborations in Los Angeles and around the world.
Finally, one last question. What opinion do you have of our print edition?
When it came in the mail I was excited, it's truly a beautiful piece of art. I am very happy be a part of such a magical magazine that celebrates the love and art of contemporary photography.