Nicky Hamilton (British, born 1982), is a photographer and former Head of Art at leading advertising agency M&C Saatchi.
His method is highly filmic, designing and building elaborate sets to create pictures of extraordinary detail and narrative. His work explores characters' emotional states by playing with performance and symbolism in order to produce deeply evocative moods. [Official Website] [Print Version] [Digital Version]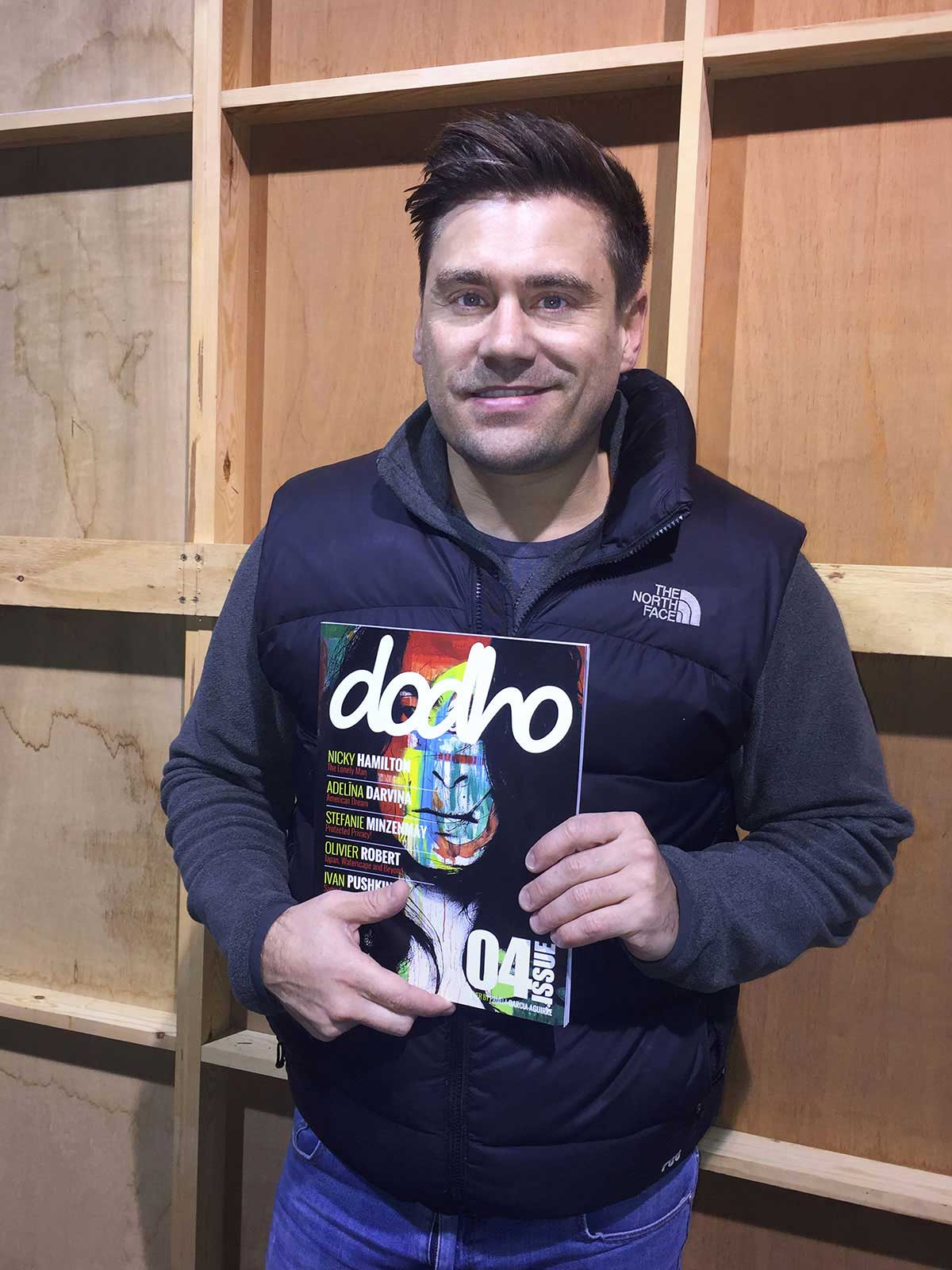 Can you tell a little about yourself?
My name is Nicky Hamilton and I am 35 years old. I was born in the east end of London. I now live in Leigh-on-Sea (UK) with my wife and two sons.
How did you get interested in photography?
I started my career as a designer before moving into advertising. I was an art director and spent a lot of time on shoots, one such trip took my to Australia and at Sydney airport I purchased my first 'grown up' camera, a Nikon D60 I think. As soon as I returned to the UK I became obsessed with photography, I had all the ideas and now the tool to produce them. A year later I left the agency to become a photographer. That was 8 years ago.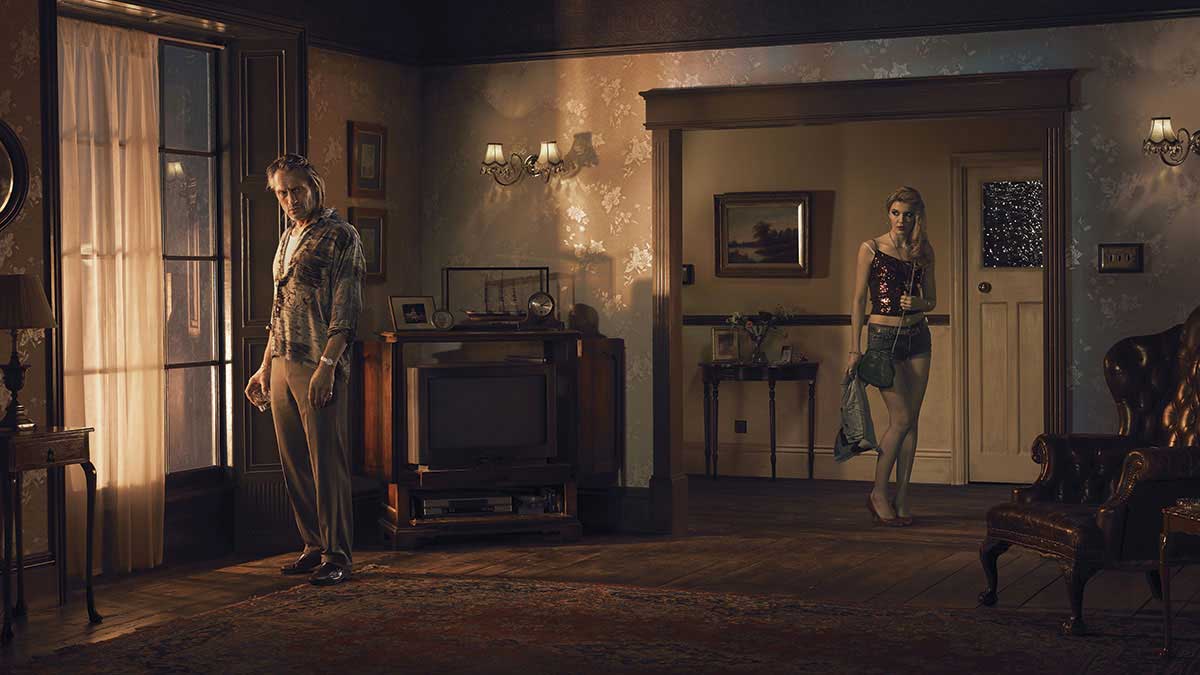 What inspired you take your The Lonely Man series?
Some years ago I came to the realisation that the photography world was moving too fast. Photography had taken a shift, everyone with a smartphone was keen to show the world their offering and via a flick of a screen it would oblige. I wanted to change the pace, my plan was to work akin to a painter with a canvas, creating the photo and not finding it on location.
I know this style would demand a lot of time and effort and always felt I have an interesting story to tell about my childhood relationship with my father. I've always believe that art is a reflection of yourself and you should put yourself into your work.
How would you define your general style photography?
Cinematic would probably best describe my style.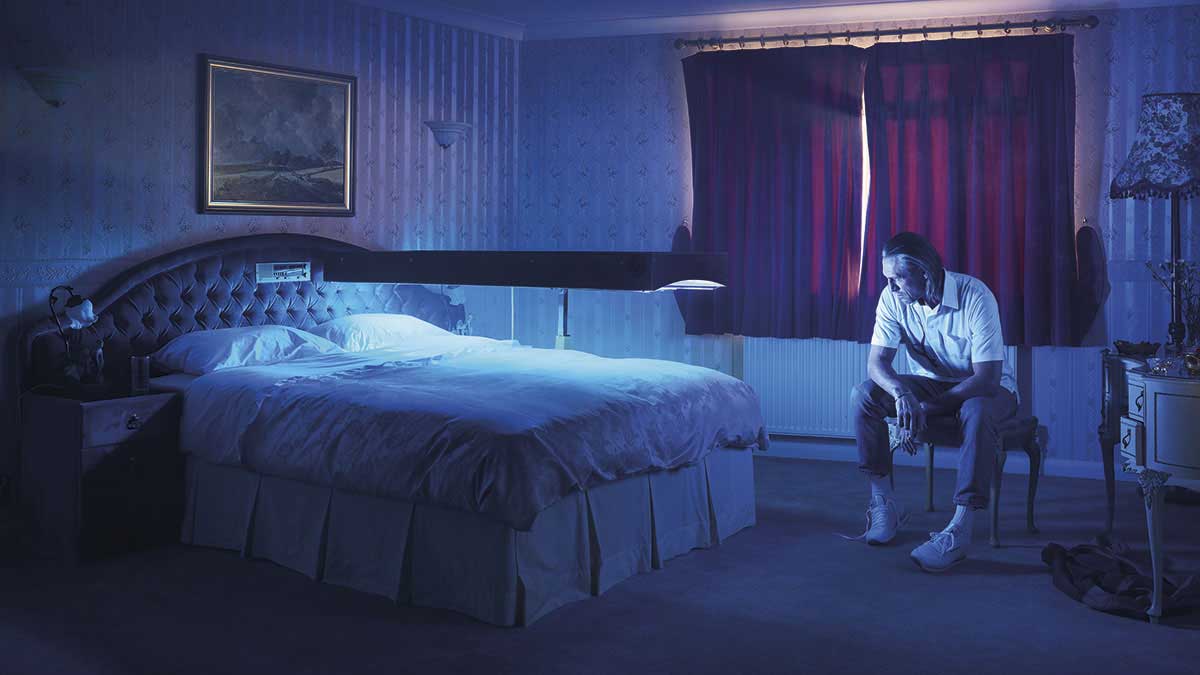 Could you please tell us anything about your technique and creating process?
First I create the concept as a sketch, I then transfer the sketch into a 3D pre visual where I pre light and test colour palettes, I also scan in texture such as wallpapers and carpets. Next I build the set, followed by set dressing and styling which usually takes around 6 weeks. The next stage is pre lighting the set, I experiment with styles trying to get the balance of atheistic and mood correct for the concept. Lastly I shoot the picture, allowing a full day. Finally it's post production which I often leave for a few weeks as I can feel too close to the idea and like to refresh my point of view before finalising the picture.
In your opinion,what makes a good portrait Photography
Both defining a style and keeping consistent makes for a good conceptual photography for me.
What do you think makes a memorable project?
Something that is either beautiful or that I connect with emotionally, or both.
How do you know you got the shot you wanted?
It's an instant connection to the picture, an attraction which stands out from the rest.
Your idea of the perfect composition?
I believe that the perfect composition really depends on the story that I'm trying to tell i.e. I shot a young boy recently who I wanted to portray as being very innocent so I made sure that I framed him small within the frame which emphasised his vulnerability.
What would i`ll find  in your camera Bag?
I alternate between a Hasselblad 500c/m with a film back and a Hasselblad H4D60, I usually only shoot on two lenses, either a 50mm or an 80mm.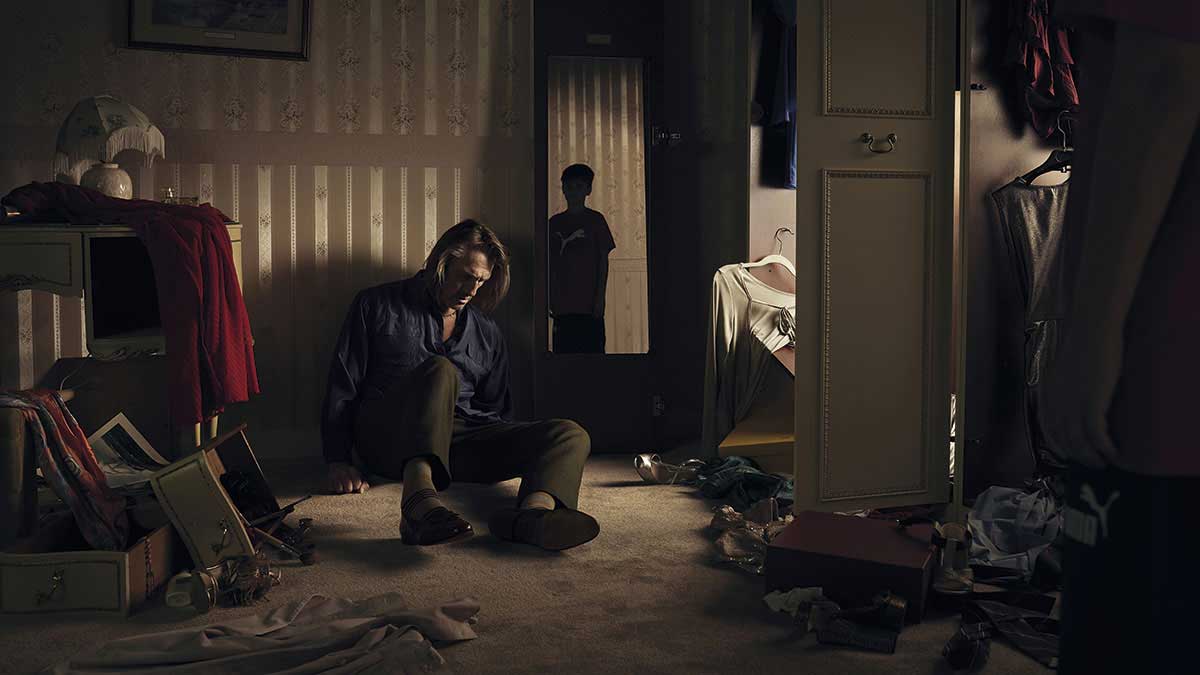 How important is an awesome website for your business and how has social media played a role in your photography?
For me social media is about being part of the conversation, it's a great networking and inspiration tool too although I'm trying to not live me life on there. A awesome website is very important now days and keeping it fresh and updated so people enjoy coming back is the key.
What future plans do you have? What projects would you like to accomplish?
I'm currently working on my next project which I plan to release next year. For the future I'm simply looking forward to growing as an artist and showing my work to a larger audience.
Finally, one last question. What opinion do you have of our print edition?
Honestly I was blown away by the print edition, the quality of the work throughout and the production of the printed article where so good.